Cardo is one of the biggest players in the Bluetooth headset market, mainly due to its partnership with JBL. Due to this fruitful partnership, Cardo headsets feature the best sound quality, and it's no different with the Freecom 4 Plus. 
Our Cardo Freecom 4 Plus Bluetooth headset review will quickly go through its main features, focusing on the benefits you may get with it. At the end of our review, you will see if it is worth your money or not?
Let's start with our review now, shall we?
Cardo Freecom 4 Plus Bluetooth Headset Review – Features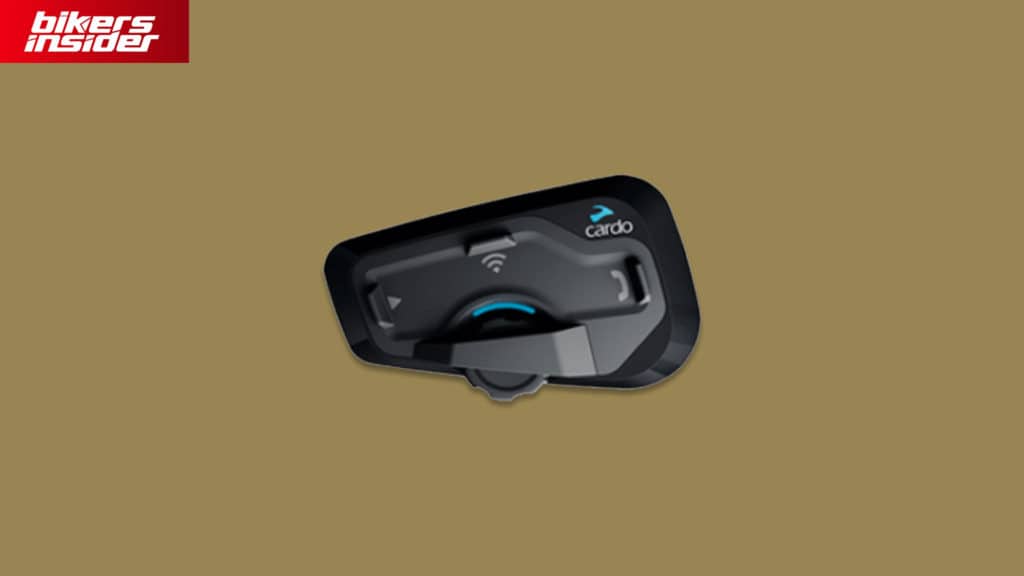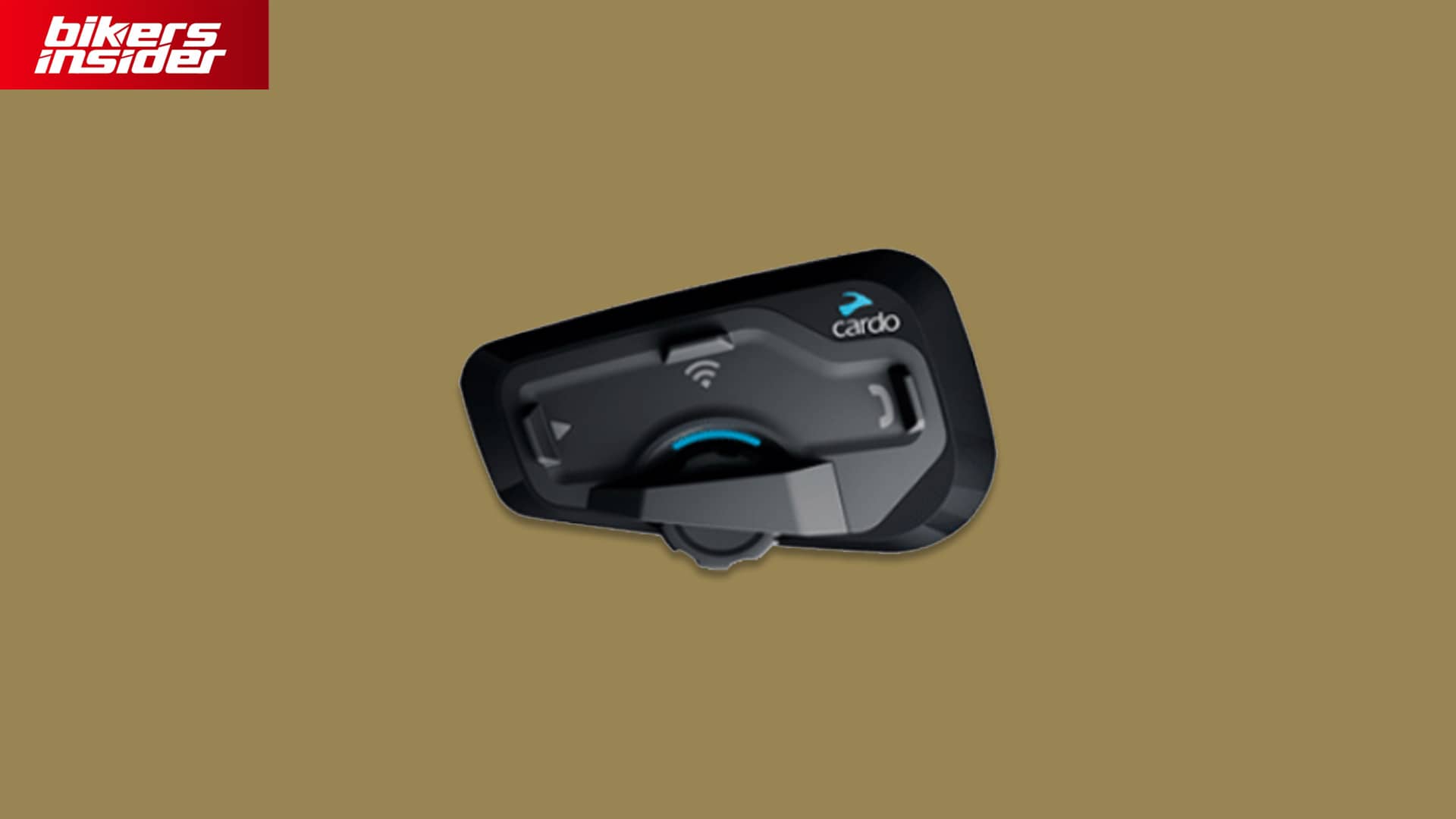 Here is a quick overview of the main features of the Cardo Freecom 4 Plus Bluetooth headset:
Bluetooth 4.1. support with two channels
Built-in FM radio
Music sharing
JBL 40mm stereo speakers
13 hours of talk time and 4 hours of charge time
IP67 waterproof certification
Voice control
0,75-mile (1,2 km) range
Group intercom support of four riders
Without further ado, let's delve deeper into the main features of the Freecom 4 Plus!
Design & Installation
Cardo Freecom 4 Plus is designed explicitly for full-face and modular helmets. If you want to install this Bluetooth communication device on an open face helmet, you will need to buy a specialized open face helmet kit.
Right out of the box, you can see the device itself, with three buttons and a speed dial dominating the design. These tactile features enable functionalities such as:
Toggling between smartphone music and built-in FM radio
Music sharing to other Bluetooth headsets
Answering phone calls
Creating and connecting to the intercom
Adjusting volume and changing tunes or radio stations
Along with the motorcycle Bluetooth communication unit itself, you will also get a cradle, JBL speakers, and microphones (boom mic for modular and open face helmets and corded mic for full-face helmets) that you can install in the helmet. You will install the cradle on the helmet exterior, where you can attach the Bluetooth headset easily. It's simple to detach it if you need to charge it or store it elsewhere.
For microphone and speaker installation, there are six Velcro patches included in the box. 
Bluetooth Pairing
Bluetooth 4.1. compatibility features two channels, which means that you can connect the Freecom 4 Plus with two devices simultaneously. For example, you can pair this Bluetooth headset with a smartphone and a GPS device simultaneously. 
Note: Cardo Freecom 4 Plus supports both Android and iOS devices.
To connect the Freecom 4 Plus headset to a smartphone, you will need to download the Cardo App, either from Google Play or App Store. Then, just hold down the button with the call icon for five seconds. After the lights blink red and blue, this is the prompt that the headset is in pairing mode.
When you are paired with your smartphone, you can utilize GPS navigation, mainly via voice commands, but more on that later. Along with that, smartphone pairing enables you to make and receive calls, as well as end them.
The Freecom 4 Plus allows you to connect to four riders simultaneously. You can have all the participants in the same call or make private calls with individual members. Be mindful of how many Bluetooth channels you are using. If you are utilizing both of them, you might not be able to get incoming calls from your paired smartphone.
Connecting to non-Cardo devices is effortless, but you should also be mindful of available Bluetooth channels, as Freecom 4 Plus is visible as a smartphone. So, if a non-Cardo device has only one Bluetooth channel, it should stay reserved for the Freecom 4 Plus.
Connection Range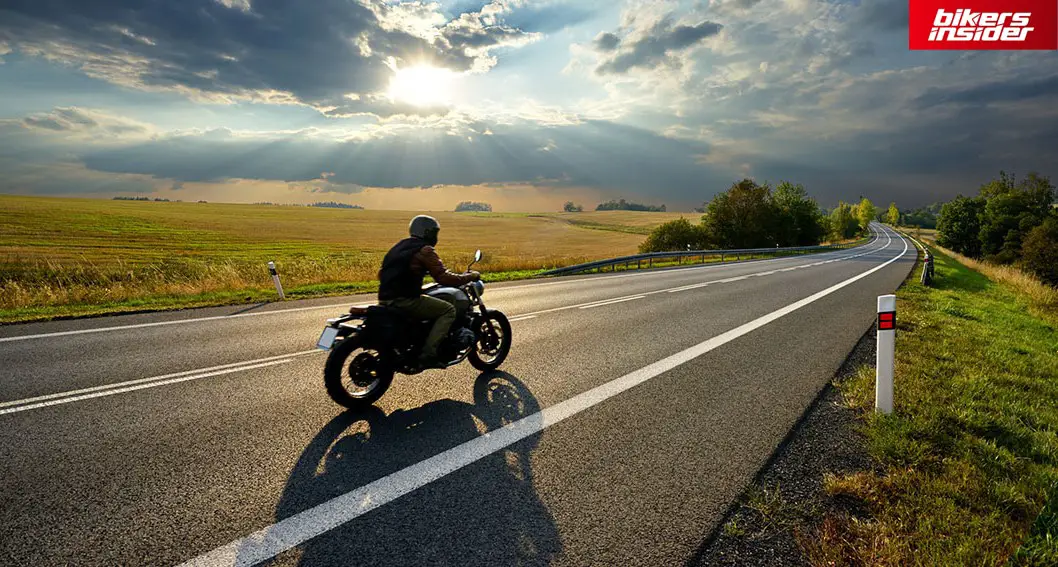 When you connect to the intercom, the maximum attainable range between riders is up to 0,75 miles (1,2 kilometers). Of course, this is an idealistic number, which will honestly be realistic if you are riding on an empty highway. Disturbances like hills, heavy traffic, trees, and buildings will impact the Bluetooth signal negatively.
In cases where there are many disturbances, the range will be quite low, being around 500 meters. Nevertheless, when the intercom connection is stable, it won't lag behind, so you can expect real-time conversations, which is a huge breather!
Now that we are talking about the intercom functionality, there is a slight issue that doesn't seem to be resolved fully. The intercom connection between Cardo devices sometimes just randomly shuts down. While it is effortless to reconnect with a push of the Intercom button or a voice command, this can prove to be a hindrance in the long run.
Sound Quality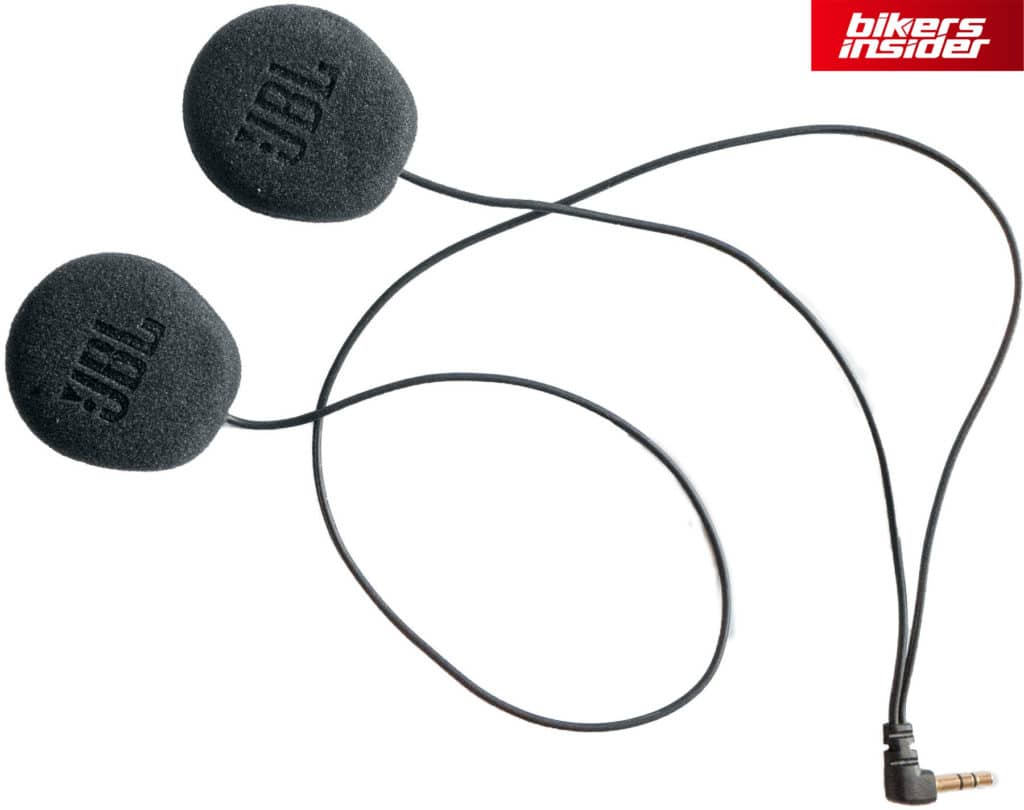 Here we are at the highlight of the Cardo Freecom 4 Plus. The partnership with JBL has really paid off, and the 40mm JBL speakers do wonders when it comes to immersive sound quality. They offer stereo sound quality that is really top of the line for the motorcycle Bluetooth headset market. Audiophiles will especially enjoy using this Bluetooth headset.
The listening experience won't lose its quality even if you ride above 65 miles per hour (above 105 km/h). We can thank the noise cancellation feature for that, as wind, engine noise, and traffic noise get filtered out quite well with the thick JBL speakers.
Voice Control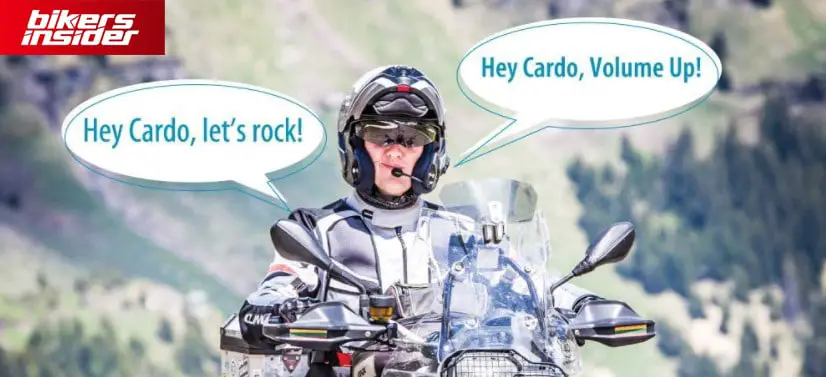 "Hey, Cardo!" That's all you have to say to trigger the robust selection of voice commands that the Cardo Freecom 4 Plus provides. One thing to note is that voice commands are compatible with Siri and Google Assistant, so you can effortlessly control your smartphone's functions, like the GPS navigation and music player.
The secret is in the Always On! voice recognition system. As its name suggests, you can always use it with a trigger keyword. It features 24 commands that allow you to:
Answer incoming calls
Make calls
Control volume
Start and control smartphone music
Activate the intercom
Control the FM radio
Check battery
The great thing with this voice control system is that it actually registers your commands quite well. You won't need to constantly repeat yourself to turn on the music player on your smartphone. That goes for any other command you desire to use.
Additional Features
Here are some features of the Cardo Freecom 4 Plus Bluetooth headset worth a mention:
Music Sharing
This is one handy feature that you can utilize to share your favorite tunes or radio station with your intercom partner. Just press and hold the Intercom button, and the headset will stream your music to other participants in the intercom group.
Built-In FM Radio
As with most motorcycle Bluetooth headsets, the Cardo Freecom 4 Plus comes with a built-in radio. You can tune in to your favorite radio stations, whether you are up for listening to some new tunes or getting up to date on the happenings in the given day. 
Water Resistant or Waterproof?
Like all Cardo Bluetooth devices before it, the Freecom 4 Plus features the IP67 waterproof rating. Along with the waterproofing qualities, this Bluetooth headset is dust-proof.
Well, these two durability qualities make for a device safe to use during heavy rain or high winds. Both mentioned weather conditions feature lots of water and dust, and it's good to know that Cardo was mindful of that for all of us cross country motorcycle trip enthusiasts out there.
Battery Life
The battery life of this Bluetooth headset is surprisingly strong. It offers one week of standby mode and 13 hours of talk time. When you need to charge it, it will charge in four hours.
Note: You can charge this Bluetooth headset on the go if you have a portable power bank. It features MicroUSB ports that you can utilize on the go.
Price
We know that Cardo Freecom 4 Plus is a feature-packed Bluetooth headset that is highly resistant to elements. How does that translate in the pricing? Well, a single pack is in the range of $250/€210/£188, which stands together with the headsets like Sena 30K.
Now that you are here, you can check out our Sena 30K Bluetooth Headset review!
You can see where the Cardo Freecom 4 Plus is available down below!
Conclusion
Now that we are at the end of our Cardo Freecom 4 Plus Bluetooth headset review, would we actually recommend it?
It's undoubtedly a decent Bluetooth headset with fantastic sound quality. Honestly, no one rivals Cardo on this front.
But, in the long term? This may not be the best headset. You see, many newer headsets are transferring to Dynamic Mesh technology that offers a higher range and is a fundamental improvement over Bluetooth intercom connections. We are mainly looking at stability and connection count over here.
Cardo Freecom 4 Plus is the best pick if you are an audiophile with a riding partner who would enjoy the music sharing capability. Due to its high price, we simply cannot recommend it to everyone, especially those looking for a Bluetooth headset with advanced intercom functionality.
Looking for more motorcycle Bluetooth headsets worth your money? Check out our Bluetooth headset review section!