Introduction
The Kawasaki KLR650 has stood the test of time since 1987. ADV riding didn't exist in 1987, but the KLR650 has evolved into an excellent vehicle. It is best for exploring backroads, touring, and other activities.
Customers of the KLR650 have resisted change for years, and a new design with glitzy accents seems needless. Efforts must be made to advance. The Kawasaki 2022 KLR650 is a treasured companion. The large flywheel on a 652cc single-cylinder liquid-cooled engine delivers predictable torque. The engine also offers good traction. As a result, the 5-speed gearbox has evolved to be more reliable.
As before stated, the KLR650 motorcycle weighs 483 pounds. You can better negotiate rough terrain with the help of the steel frame and suspension. Unless you're an enduro racer, don't plough through a rock garden.
No one can say that the KLR is a true expert in any field. It's not a criticism. With the KLR, you may have whatever riding experience you want at a reasonable price.
2022 Upgrades
Increased midrange torque can be achieved using digital fuel injection (DFI) and 40mm throttle bodies. It is possible to power heated accessories and GPS systems with the generator on the 2022 model car. Improved chassis design and stronger suspension settings result in better handling. To improve stability, Kawasaki increased the swingarm length by 30 millimetres and the rake angle by two degrees. The trail gets longer and longer (8mm).
ABS has been modified for off-road use, and the front and rear discs have been increased in size. Upgrades include:
An LCD fuel gauge.
Redesigned bodywork and luggage.
Broader mirrors.
A wider rubber-mounted handlebar.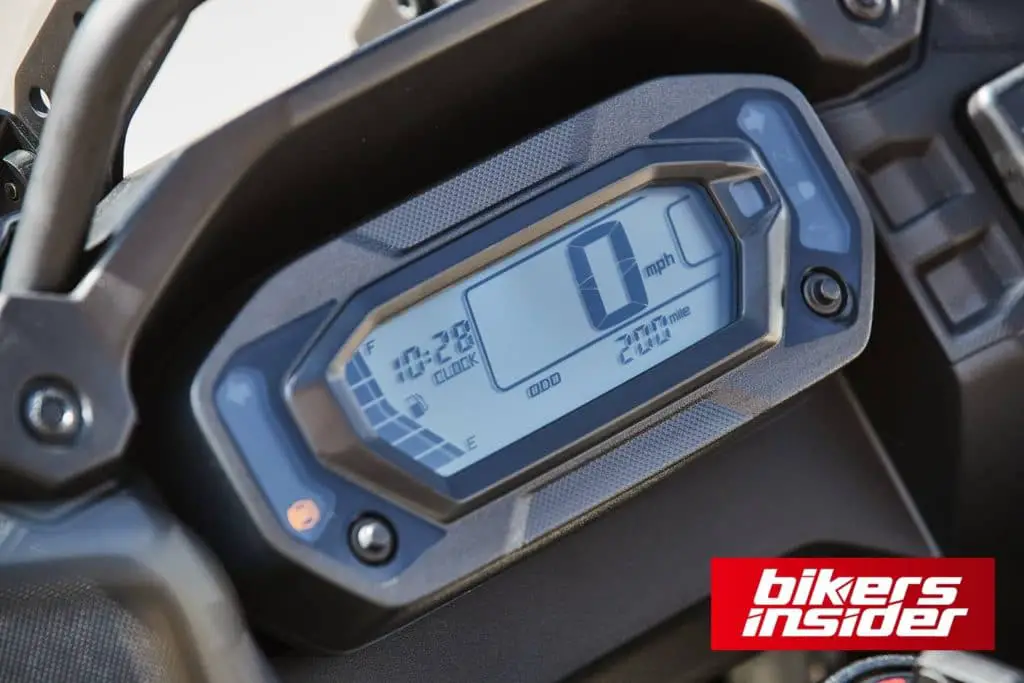 It has a taller, more protective windscreen over a new LED headlight, among other things.
Specifications
The 652cc DOHC single-cylinder liquid-cooled four-valve DOHC engine is as proven as any engine on the market. 100 x 83 mm is the bore's diameter and the piston's stroke. DFI and a 40mm throttle body distribute the fuel. A five-speed transmission receives the power. At 4,500 rpm, the Kawasaki claims 39.1 pound-feet of torque, which is all that really matters.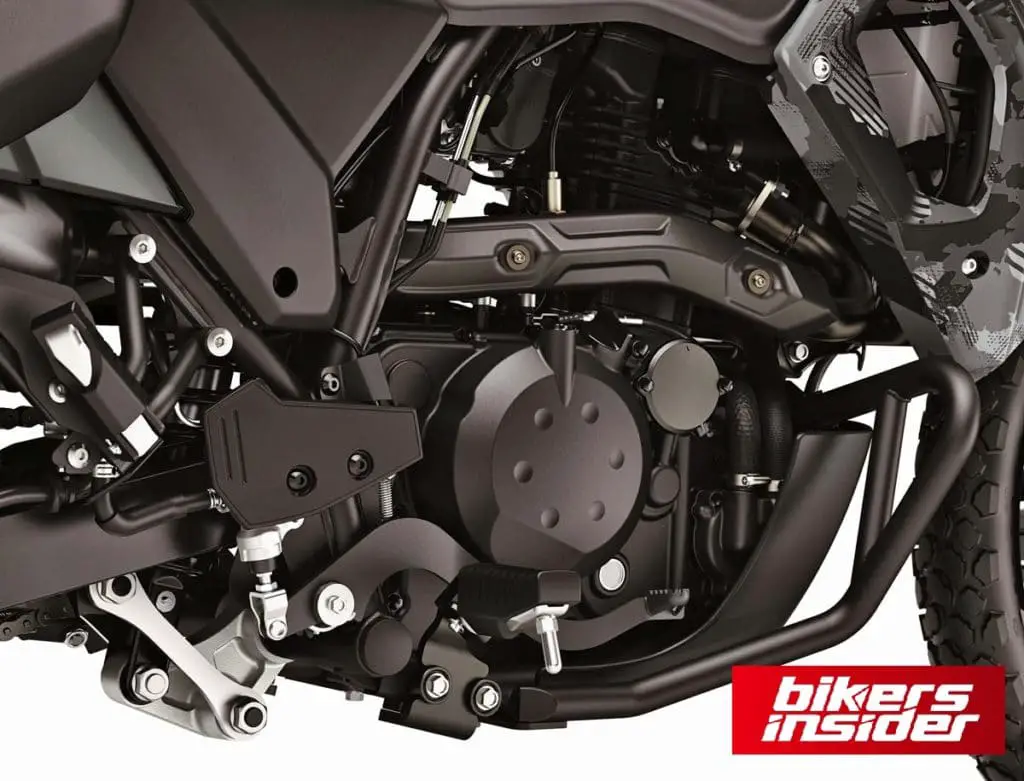 The fuel injection is a big success. The bike performed flawlessly at elevations ranging from 6,000 feet to nearly 10,000 feet. Low-end torque is adequate, but revving the bike to its limit results in nothing in performance. While 80 mph pushes the bike's limits, its air management is excellent, resulting in surprisingly low vibration for such a powerful single.
Traction control on the KLR is as old-school as it gets, with a massive flywheel. Electronic assists are unnecessary since the motor's inertia makes it difficult to spin the tyre. There may not be a better solution than adding a sixth gear to address the first-to-second gear difference.
Ride elements
Brakes and Handling
Front and improved rear discs receive high grades, as do a new off-road ABS. As for ABS, it does its job admirably and isn't as intrusive as some other systems.
As a result of the new chassis, the bike rides much better now. The old model had a tendency to follow pavement seams, but the stiffening adjustments Kawasaki made to the new bike have made it more confident in its route choice. Although it's unimpressive on the road, the suspension does a nice job of dampening low-speed bumps once you get off the paved path. It's best to maintain a steady pace and avoid crashing into anything too minor.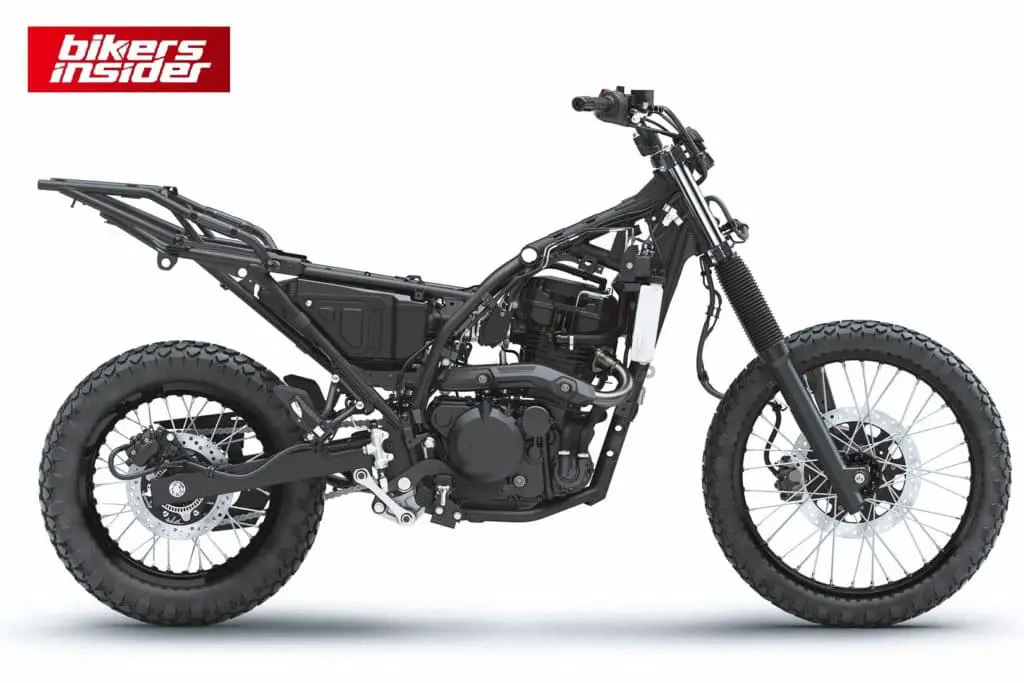 Ride comfort and quality
To make an upshift, a motocross boot will not fit beneath the shifter since it is too close to the peg and cannot be elevated without hitting the case. When wet, the pegs' rubber coating makes them slick. In addition, they're rubber-isolated from the frame, which means that when you step on them, they flex down to the point where your foot wants to fall off. On the other hand, the new adjustable windscreen earns great ratings for offering wind protection without buffeting while driving down the highway.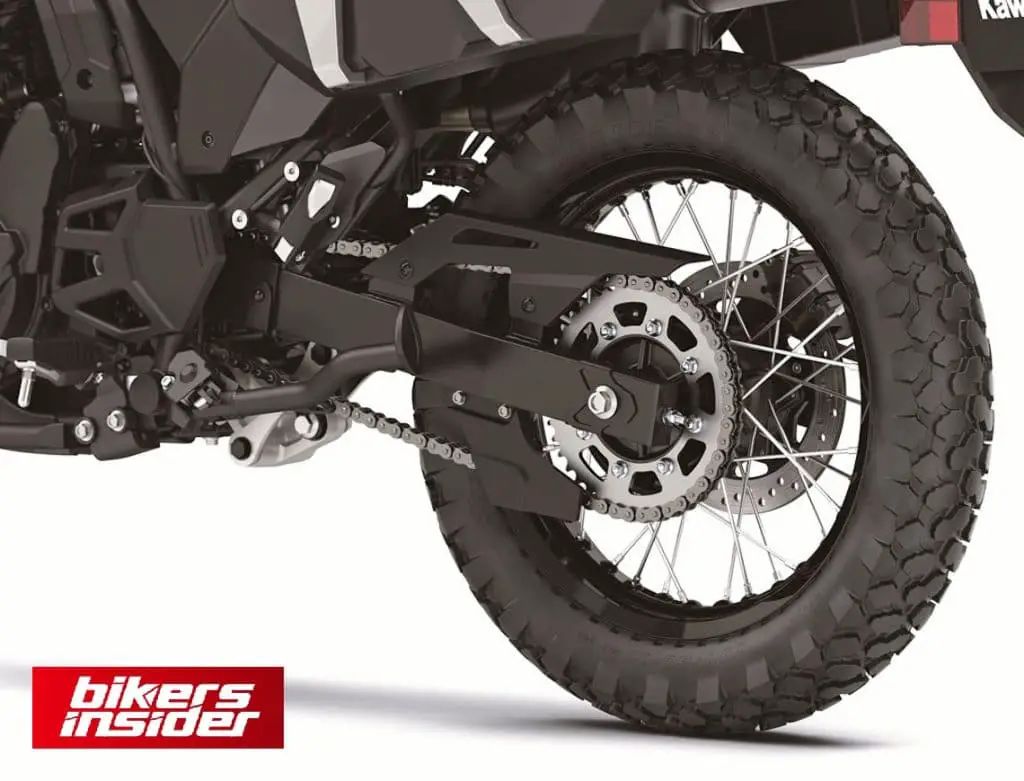 Everything about the KLR is straightforward, as most of the vehicle's features. LED lighting, a digital dashboard, and optional USB ports are all included in the bike's off-road-tuned ABS.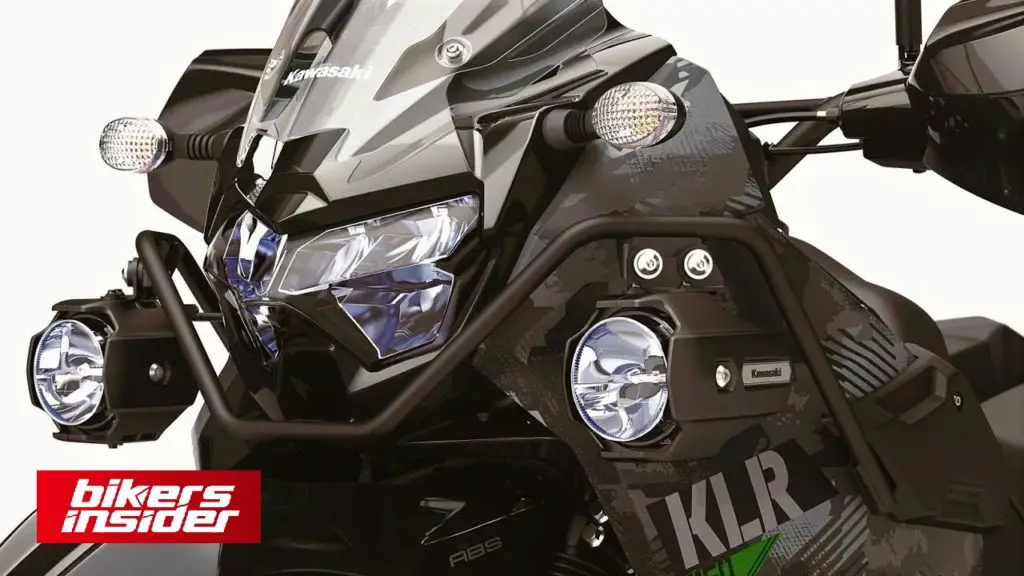 The Kawasaki Protection Plus plan, available as an add-on, extends the normal 12-month warranty by an additional 12, 24, 36, or 48 months.
Because bikes like the KLR650 have lasted so long, there must be a good reason. We don't need to say anything else.
Pricing
In addition to the standard KLR650, the new model is available in three other variants. The base KLR650 costs $6,999 with ABS and $6,699 without.
For $7,399, you can get the KLR650 Traveler with ABS and USB ports, or for $7,299, you can get ABS but no USB ports.
On top of that, there's the KLR650 Adventure that comes with side casings, fog lamps and frame sliders, tank pads, and a DC socket. With ABS and USB ports, this model costs $7,999, whereas, without USB ports, it costs $7,899, or $7,699.
Competitors of Kawasaki KLR650
For a motorcycle with such a long and rich history as the KLR, few direct competitors other than Suzuki and Honda have their own distinct advantages. Customers looking for a midsize adventure bike should also consider the BMW F 850 GS Adventure, BMW F 750 GS, and the KTM 890 Adventure R and KTM 690 Enduro R.
Few options include the Husqvarna Norden 901 and Kawasaki Versys 650. It also includes the Suzuki V-Strom 650XT and 650XT Adventure. More options include the Ducati DesertX and Yamaha Ténéré 700.
Pros and cons
PROS
Fuel injection is a huge advantage.
Rubber-mounted bars reduce vibration to a minimum.
The wind is well shielded, and the buffeting is limited.
CONS
Off-road, rubber-mounted and padded pegs are useless.
Off-road boots don't play well with the stock shifter.
Even with a stiffer suspension, moving at a steady pace is still necessary.
Conclusion
If you're looking for an economical motorcycle with an adventurous spirit, the KLR650 is great. Updates for 2022 focus on improving the KLR's core capabilities without rewriting the book or affecting its fundamental essence.