Introduction
If you want to learn how to trail ride, you'll need to shop around for the best motocross bikes in 2022. You may not learn or participate in the race if you don't have a dirt bike.
There are many bikes to choose from, including two- and four-stroke models. We have a variety of the greatest four and two-stroke engines out there.
Do you want to know which dirt bikes will be the most popular in 2022?
There are motocross bikes designed expressly for each of these riding styles. The motor size and suspension are different for this type of setting, and they perform well.
The details in this post should prove useful in your search for the best dirt bikes.
We have narrowed the field to put the best dirt bikes on these lists. Our list of best motocross bikes in 2022 doesn't mean that the rest of the bikes aren't up to snuff, the topic is highly subjective.
1. KTM 450SK-F
There is no better dirt bike for tackling motocross terrain than the KTM 450 SX-F. This model is rock solid with a 450cc engine. It doesn't sacrifice lightweight performance or durability.
This KTM's smooth, powerful acceleration and good braking capability will keep you in complete control regardless of the terrain. The traction control feature makes riding on generally ideal trails simple to ride through difficult sections.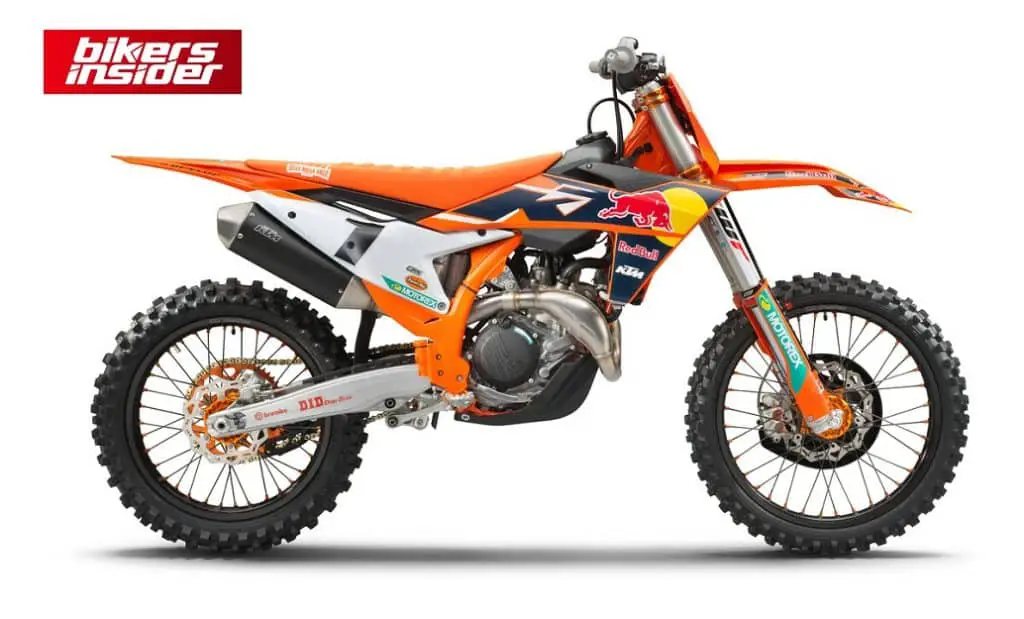 So, aids riders in reaching top speed as possible with the least amount of bother or kick start effort! Motocross and supercross events call for this particular tire.
For trail riding, the KTM dirt bike is a fantastic choice. This powerful and high-quality dirt bike has a lot to offer. It includes an extensive feature set and a slew of enhancements.
The Motocross bike features great technology that will stop it from being very light and easy to operate. This bike is quite easy to balance for the riders.
2. Yamaha YZ250F
The Yamaha 250 cc dirt bike is popular because of its good condition and convenient features. Trail bikes like these are built to last in another ten years. They'll still remain great enough to make the list of best motocross bikes in 2022.
Pro-level Trail Riders prefer this high-grade Dirt Bike because of its smooth handling and superb construction.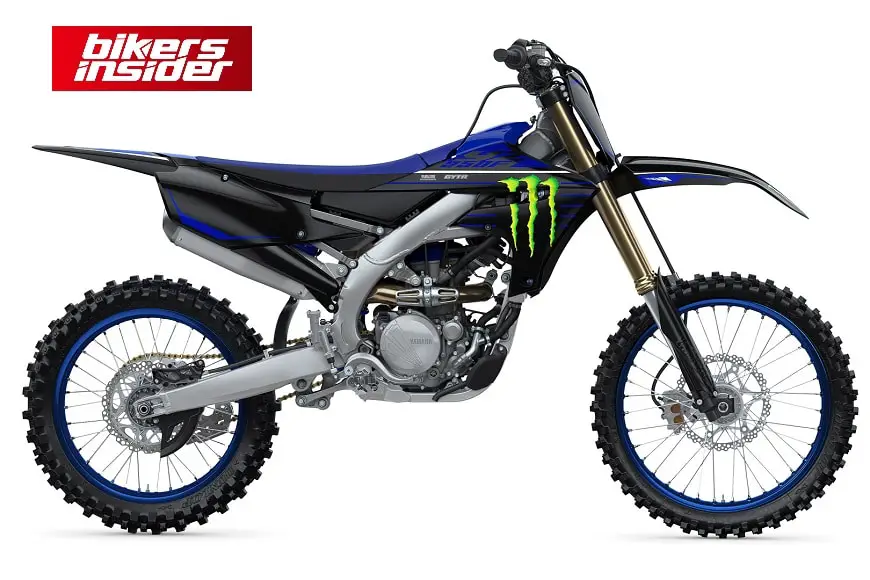 The Yamaha YZ250F is a racer's dream machine, and it's easy to see why. The innovative 250cc four-stroke engine of the Monster Energy Yamaha Racing Edition. It supports Yamaha Power Tuner app technology.
This will result in enhanced horsepower and torque control and better performance on the track.
It includes cutting-edge braking system innovations that reduce pad wear. You can simply nail your line into every corner without a hitch.
Because of the electric starter tool, you'll be all set to ride out into victory lane in no time, owing to the simple push of a button! Even if you plan to train on motocross tracks, this is the greatest form of dirt bike for every situation.
3. Honda CRF 450 R
If you're looking for a high-performance bike, this Honda 450 cc is a great option. Pro focus has done an amazing job with this design and photo session. Because of its unique design, this dirt bike includes a six-speed transmission.
Despite its archaic design, this is a high-quality dirt bike, which makes it lightweight and easy to control.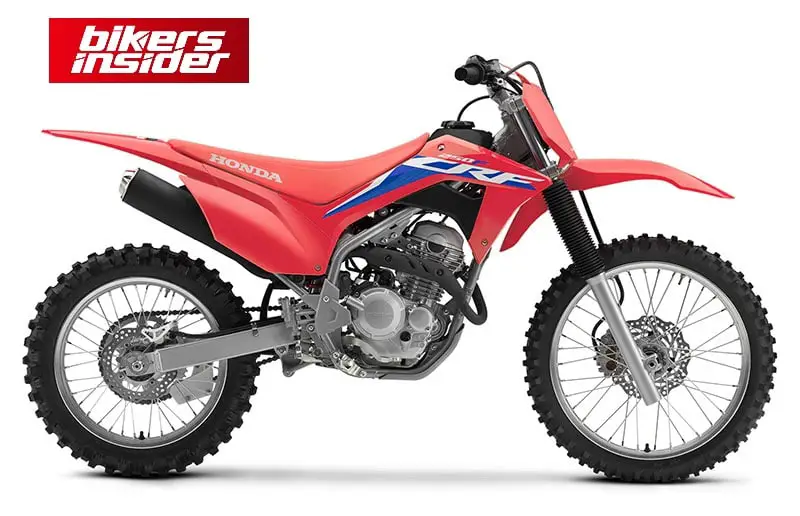 The Honda CRF450R is one of the most potent motocross bike in this list of the best motocross bikes in 2022. The Honda CRF450R stands out from the crowd because of its high-speed suspension and an eight-plate clutch assembly that has been specifically optimized for it.
As an added bonus, this Japanese monster dirt bike comes equipped with Honda Selectable Torque Control (HSTC), which makes navigating rough terrain a breeze.
The triple clamps on this bike have been fine-tuned so that riders can easily plough through even the most difficult terrain.
The eight-plate clutch on this single pipe exhaust system with a single muffler makes it easy to gain some grip on the track if you desire an aggressive trail ride.
4. Kawasaki KX450
As far as the best motocross bikes in 2022 go, this Kawasaki trail bike 450cc is an excellent option. The latest trail bike is all about lightweight and sturdy suspension. This powerful engine and a well-tuned suspension make the power transition easy.
Regardless of your experience level, this dirt bike is an excellent choice.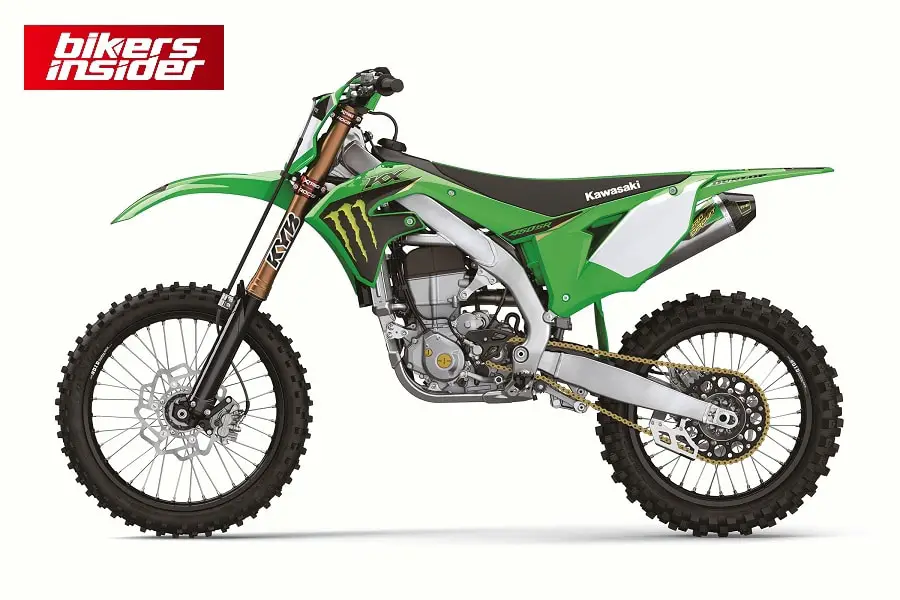 The most sought-after bike in its class for 2022 is the Kawasaki KX450. There is no doubt in my mind that she is capable of taking on any challenge that comes her way. Lightweight and agile, this is the ultimate adrenaline rush.
A hydraulic clutch gives you more control over the shifts and a more robust feel. Also, if you forget to recharge your battery, the electric start delivers a timely solution.
The KX450's unique DFI electronic engine tuning system sets it different from other motocross bikes in this list of best motocross bikes in 2022. It allows riders to fine-tune their coolest dirt bike without having to remove the spark plugs or pull out a carburetor tool.
5. Apollo DB-X18 125cc
It's a fantastic 125cc bike with plenty of power and agile handling. If you're in the market for a bike that can go fast and look good, this is it. Hydraulic brakes on both ends of the vehicle ensure complete control of the vehicle on the road.
In addition to its durable and fashionable exterior, the bike also features a functional and well-designed inside. This is a work of art in every sense of the word, from the exterior to the interior.
The bike's raw power inspires you to go the extra mile. The first or second kick is all it takes to get it going. It's a great bike for beginners because it's tall and wide.
Assembling the device is a snap. With some practice, you'll be up and running in less than an hour with this bike. Be sure to pay attention to the diagrams in the directions; they'll be very useful. Watch a video on how to put together the bike from YouTube.
With its high-quality exterior and interior, as well as its powerful parts, and solid body, the bike gives you complete control over the road. Using a bicycle, you can embark on a variety of journeys.
6. Husqvarna TC 250
The TC 250 leads the 250 CC, 2-stroke motocross class. Featuring the latest 2-stroke motocross technology, performance, and quality. This bike's modern design, advanced ergonomics, and premium equipment ensure superior comfort and control in any riding situation.
The frame's innovative designs give precise rider feedback. It handles responsiveness, energy absorption, and straight-line stability. The frame protection is conventional frame guards and a blue powder coating.
The innovative 2-piece subframe is 70% polyamide and 30% carbon fiber and weighs over 1 kg (2.2 lb). The best stiffness design is for better handling and rider comfort.
Drilled and anodized aluminum nipples connect D.I.D. Rims to C.N.C. machined hubs. For more progressive cornering and higher grip, Dunlop MX-33 motocross tyres are fitted.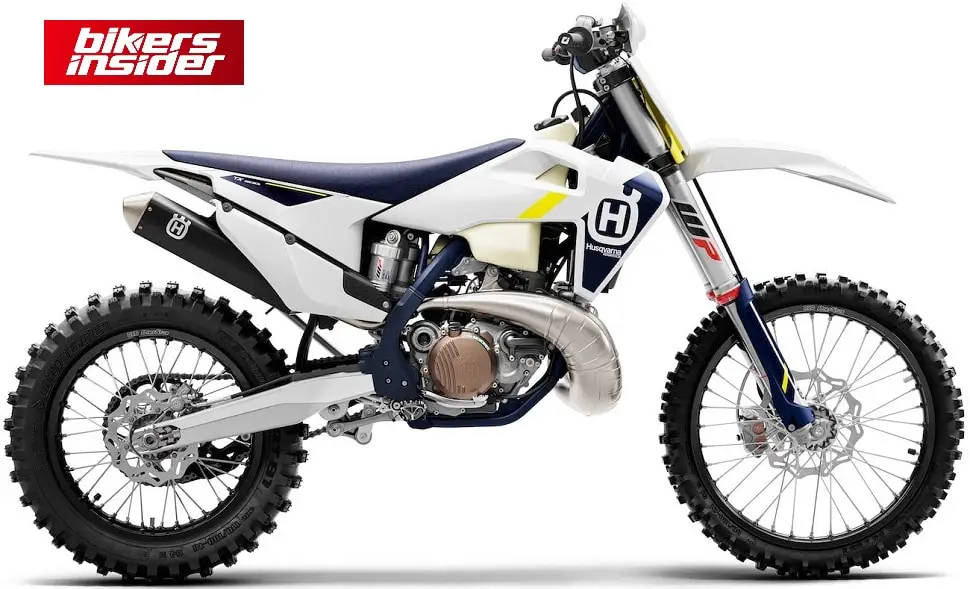 Fork with a 48 mm split air spring and a pressurized oil chamber for evolved and constant damping. 300mm cartridges and outer tubes give refined stiffness. The fork's mid valve damping mechanism delivers excellent feedback and rider comfort.
The air pump required to regulate the fork's air pressure is also included.
The rear shock provides superior traction and energy absorption with new settings. As a result of regular damping, the rider feels better.
The innovative Brembo hydraulic clutch system ensures consistent wear. It features low maintenance and precise modulation in all conditions. Many hours of competition testing have demonstrated the Brembo hydraulic systems' remarkable reliability.
The 250cc 2-stroke engine is the best power-to-weight ratio. The 2-stroke motor's simplicity and minimal maintenance costs make it a motocross favorite.
Power valves give smooth and regulated power throughout the R.P.M. range on the 66.4mm bore cylinder.
The design is to fit the shafts in the ideal position. They reduce oscillating mass and enhance ride-ability. The counterbalancer shaft is here without sacrificing the design.
The TC 250 has a unique side-mounted counter balancer shaft. This shaft lowers engine vibration for a more comfortable ride.
We changed the hydraulic clutch to a high-performance Brembo system for 2022. Surrounding the Swedish-inspired designs are bold new dark blue and white graphics.
7. Suzuki RMZ 450
As far as the best motocross bikes in 2022 go, it's hard to beat the new 2022 RMZ450 from Suzuki. Besides a sturdy and usable engine, this dirt bike offers riders one of the most exciting rides. They'll ever have the pleasure of experiencing.
The tuning provides comfort and control that fulfills the rider's needs by eliminating the constant shaking and heavy hammering on your belt. You can establish your ideal riding position and feel secure.
Modernist appearance and solid performance are both features in the 2022 Suzuki RMZ450 motorcycle. The bike may use in various settings. This bike is suitable for any outdoor motocross track.
Suzuki motocross continues to be the champion's choice because of their racing identity.
Suzuki's "Winning Balance" philosophy supports the RM-Z450 siblings. Powerful brakes for calm stopping power, a wide range of engine torque with high peak power. Also strong, light, and elegant chassis that remains pivotal.
It is there for cornering performance and precise handling. Adding ergonomics, style, and reliability to the mix, you've got a machine that's ready to race.
8. Sherco 450 SE
With "a strong motocross DNA" and "smooth lines" in its design, the SEF 450 Rally is related to the production 450 SEF. A "lightness" and "incomparable maneuverability" are Sherco's claims. The new design elements, they think, are vital for steering the dunes and camel grass of Arabia.
Yet, this is the finished prototype race-tested in Morocco under real-world conditions. It has been reworked and improved, according to Sherco. This will line up at the start of the Dakar Rally on January 1.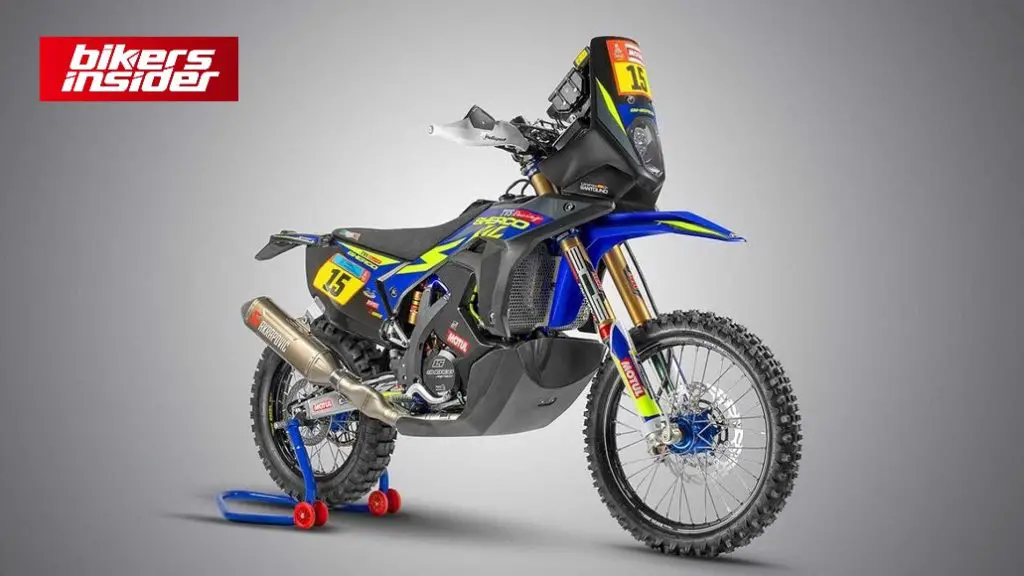 New 450cc Sherco engine, new chassis, new suspension by BOS Mac Racing. It includes a new exhaust by Akrapovic, a new battery by BS-Battery, Michelin tyres. Features Funnel Web air filter, Selle Dalla Valle seat, and an AFAM chain kit are among the major parts of this bike.
Inexperienced riders may find the Sherco 450 SE Racing dirt bike too much to handle. This bike has a lot of power all the way through, and the seating position is really aggressive. It also boasts a sturdy suspension that can handle high leaps without hesitation.
This bike's enduro racing style lends itself to a wide range of riding situations. We can envision this bike tearing up a closed-course or venturing out into the wild with abandon. It's a fantastic bike for those who want it all.
9. Beta 430RR-S
The whole line of serious dual-sport bikes manufactured by Beta is the largest and best in the United States at this time. The end. Non-disambiguation and non-disambiguation are not allowed. Even KTM can't match Beta's performance compared to other motorcycle manufacturers.
In the dirt bike industry, this is a small Italian company that has been active. Dual-sport, trials, and two-stroke motorcycles are its primary focus. Betas used to be expensive and hard to come by, but that's no longer the case.
The bike also includes a Trail Tech GPS with Sachs suspension, Synerject EFI systems, and 6-speed transmission as standard. First time on the 430 for us. The Husqvarna FE450, Honda CRF450L, and KTM 450EXC ISDE Edition are its main rivals.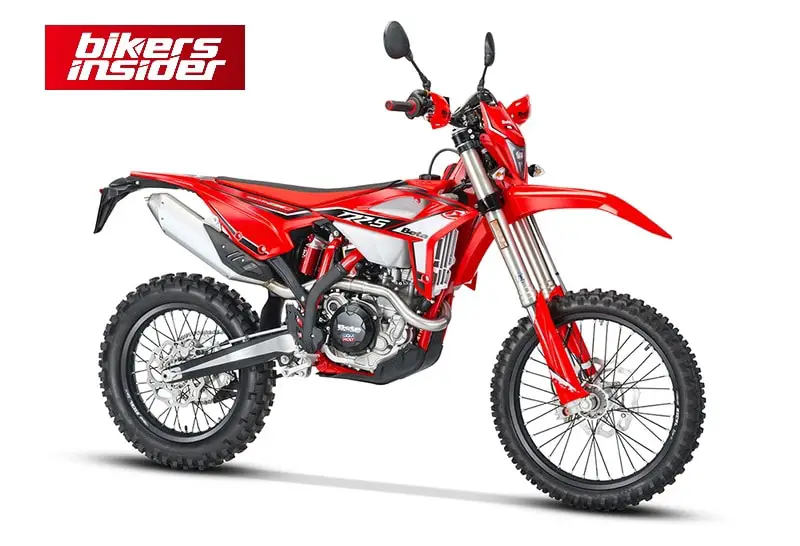 A dirt bike-like feel may be found in the Beta. According to our weigh-in, it's lighter by 25 pounds than the Honda (252 pounds without fuel compared to 277). A Husqvarna, on the other hand, is a little more portable.
New bushings and anodizing on the fork are supposed to reduce friction. The Sachs ZF rear shock weighs 300 grams less and has a 46mm piston, making it more compact.
Although the Beta isn't as light as the KTM or Husky, it's still great in terms of weight. Compared to Honda's CRF450R motocrosser, it is only 12 pounds heavier and Suzuki's all-dirt RMX450Z significantly lighter. To put it another way, the Beta is so good as a real dirt bike that it demands a higher level of evaluation.
10. Kawasaki KLR 650
The Kawasaki KLR650 returns for the 2022 model year with significant upgrades. It's still one of the best buys on two wheels at $6,699!
Once a top seller, the KLR650 was retired due to exhaust emission norms being unable to meet after 2018. Improvements in "improved reliability" (which has never been a concern with the KLR… its picture might also be in the dictionary under "bulletproof").
The chassis and several components are there to improve handling. It has cargo capacity, vibration reduction, and the charging power of the generator. The bike has greater responsiveness to steering inputs.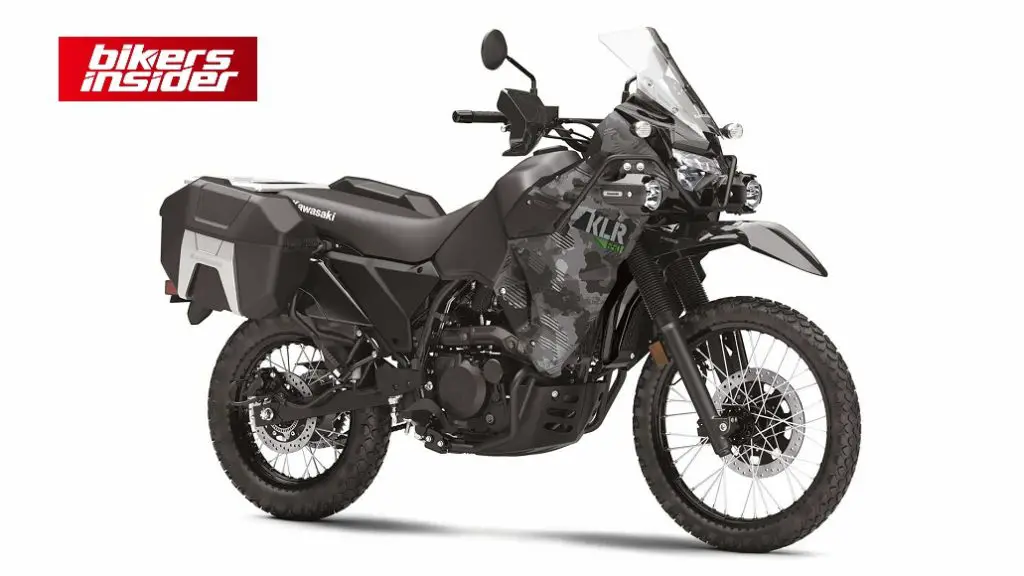 It combines a 30mm longer swingarm with a 2mm larger swingarm pivot shaft. It has a 41mm fork with stiffer springs and 7.9-inch travel. As well as a Uni-Trak rear shock with preload and rebound adjustabilities.
For riders' comfort, they minimized vibrations that come into contact. The seat form, cover, and foam were all revised, including the handlebar and footpeg suberization. The handlebar and footpeg positions are designed outward to make it easier for the rider to vary their position.
Enhanced rear visibility with longer mirror stalks, brighter LED headlights. The bike now features an all-digital odometer and speedometer with its new all-digital instrument panel. As well as dual trip meters and fuel gauges.
11. Husqvarna FE501S
The FE 501 had a displacement of 511cc, despite its name. The additional 61cc is accommodated by modifying the FC 450 motocross engine to have a longer stroke but the same bore. For closed-loop EFI, an O2 sensor is mounted on the header pipe of the FE 501's exhaust system.
The FE 501s dual sport includes a USFS-approved spark arrestor, but it doesn't have the same fully controlled silencer as the FE 501s. A reed valve is also included in the airboot to help keep the noise level down.
Even though it has a California green sticker and is legal in all 50 states, this bike has the power of a small tractor. With a 12.5:1 compression ratio and a six-speed transmission, the big-bore Husqvarna is ready for just about any situation.
EPA mandates necessitated engine improvements resulting in a lesser powerband than a 450 motocrosser.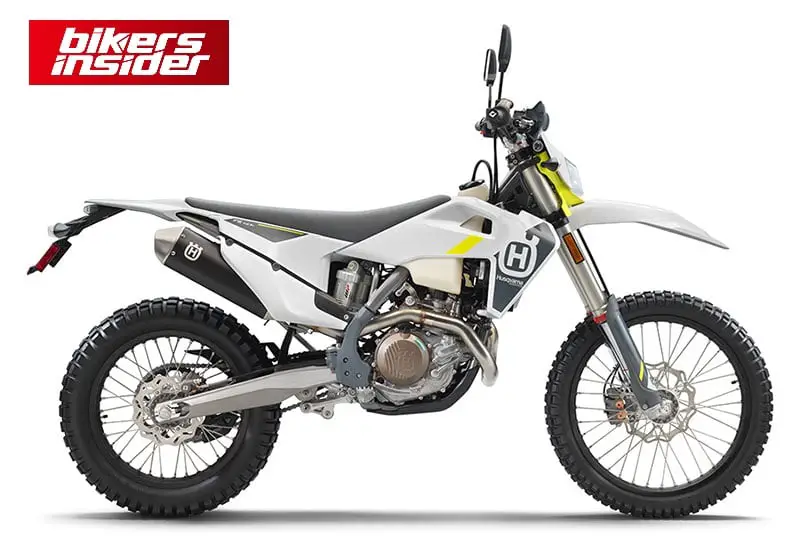 The WP Xplor 48 fork on the FE 501 may be adjusted for compression, rebound, and spring preload. Each of the legs is equipped with an open cartridge-style coil spring. Compression damping is controlled by the left leg, whereas rebound damping is controlled by the right.
Compression damping, rebound damping, and spring preload are all programmable on the WP Xact shock. There is a total of 11.8 inches of suspension travel for front and back (300mm).
For the most part, the stock settings are there to provide a comfortable ride for everyone. However, there are some exceptions to this rule for those who weigh more than 180 pounds and are intermediate or advanced riders, as this bike rides low in the stroke, even for those who weigh less than 170 pounds.
The FE501 chassis is the same as the motocross models except for the larger 2.2-gallon fuel tank. Thanks to the chassis, the additional fuel tank is barely noticeable when riding or standing. A typical non-gripper seat cover lowers the Husky's seat by 0.4 inches (10 millimeters) compared to the KTM's.
Riders of all skill levels will benefit from the FE 501's stock condition, which is best for open trails, relaxed riding, and long-distance rides. Hare and Hound, desert racing, and long-distance races benefit from the Husqvarna.
12. Honda XR650L
The XR650L has developed a cult following in recent years, and I believe this is due to several factors. The aftermarket and do-it-yourselfers have had plenty of time to develop a zillion different upgrades and parts because the bike has remained unmodified for almost two decades.
It was also accessible when it was difficult to get a suitable off-road motorcycle with a license plate. It's hard to believe that a 644cc air-cooled SOHC single wasn't as clunky and out of date before the EXC (and similar models). In standard configuration, the XR650L has a classic feel.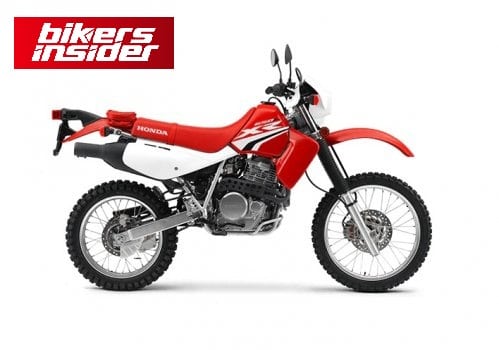 With its massive RFVC (Radial Four-Valve Combustion Chamber) engine's power comes a smooth ride with plenty of torque and an almost impenetrable engine. The narrow, steep single-track trail I was on would have been a major struggle even on a trail-specific bike.
You'd expect a dirt bike with a reported weight of 346 pounds and 13 inches of ground clearance to handle. It's like attempting to ride a slightly inebriated horse up a steep hill (I would imagine).
It responds slowly to the rider's input and seems to go where it wants to go. Keeping an eye out for obstructions and curves is essential in narrow routes.
Conclusion
You should definitely have a look at these best motocross bikes in 2022. This guide includes all the 2022 models you need to know before purchasing a motocross bike in 2022.
The sport of dirt racing is scary, but it is also impressive. If you are enthusiastic about it, you will enjoy it. To determine whether or not the Dirt Bikes are a good fit for you, you should read a motocross review before making a purchase.
There are many affordable yet powerful motocross bikes to choose from for those on a tight budget.
Electric motocross bikes are garnering more attention and opportunity to compete with ice-fueled dirt bikes as electric drivetrains and lithium-ion batteries evolve. This includes KTM Freeride EXC, ZERO FX, and the discontinued Alta Motors Redshift MX electric dirt bikes.
However, these e-dirt bikes can be used on the track to a limited extent. In that regard, the range is important. Some tracks may soon see the return of this type of dirt bike to its proper place.
For more informative posts keep visiting BikersInsider.
Frequently Asked Questions (FAQs)
What are motocross/dirt bikes?
Motocross/dirt bikes have a sturdy chassis, durable tires, and high suspension and are primarily used for this purpose. Since they were designed to handle cross-country or off-road motorcycle courses with tough terrains, including dirt, mud, and boulders, they are referred to as "dirt bikes or motocross."
How much do these bikes cost?
$4,000 to $12,000 is the price range for some of the greatest motocross bikes for off-roading or motorcycle competition. Off-road motorbike racing dirt bikes can cost upwards of $12,000, while the best dirt bikes for kids cost between $4,000 and $5,000. The greatest dirt bikes for adults and teens cost between $8,000 and $10,000.
Do you need a license for a motocross bike?
If you ride a dual sport dirt bike with a license plate, you must have a driver's license. Most dirt bikes, on the other hand, are designed for off-road tracks and terrain and do not require a license plate. It means you can ride it on most private and off-road properties but not on public roadways.