The competition when it comes to premium Bluetooth intercom technology is quite fierce, with brands like Cardo and PACKTALK being one of the leading opponents of Sena. Well, the mainstay feature of these is certainly the Mesh intercom technology.
The Mesh technology dramatically improves the Bluetooth range of these intercoms, making them ideal for many motorcycle riders. Especially those who make long road trips with their buddies.
Sena 30K isn't the most recent offering from Sena, but it's certainly one of, if not the best Bluetooth communication system with mesh intercom.
Well, what features make the Sena 30K one of the best on the market? We have prepared a short Sena 30K Bluetooth comm system review with all the things you have to know!
Sena 30K Bluetooth Comm System Review – Features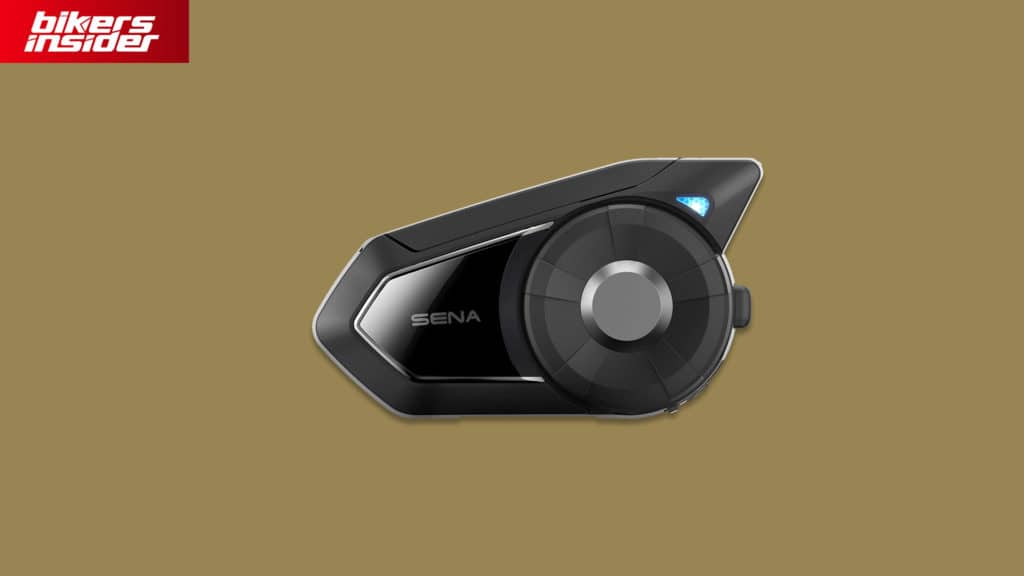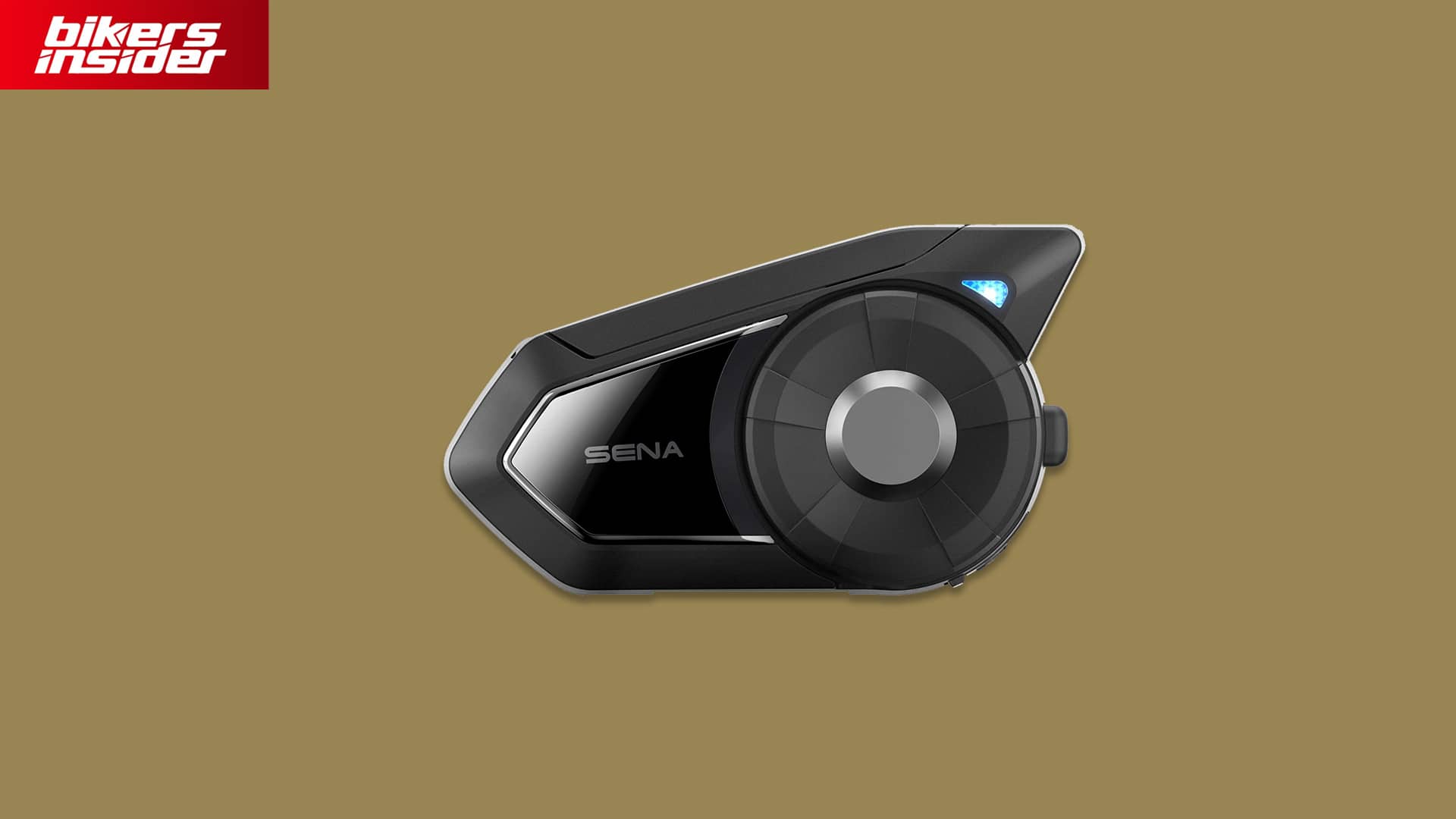 Here is a quick overview of the main features of the Sena 30K Bluetooth communication system:
Weighs 61 grams
Shark fin antenna with an improved signal
Uses both Bluetooth and Mesh intercom technology
Public Mesh Mode for connecting to an unlimited number of riders (talking to 6 at a time)
Private Mesh Mode for private group intercom sessions
The maximum range of 5 miles (8 kilometers)
Ambient Mode
Voice control
Music sharing
GPS sharing
Audio multitasking
Water-resistant
Without further ado, let's find out more about the mentioned features!
Design & Installation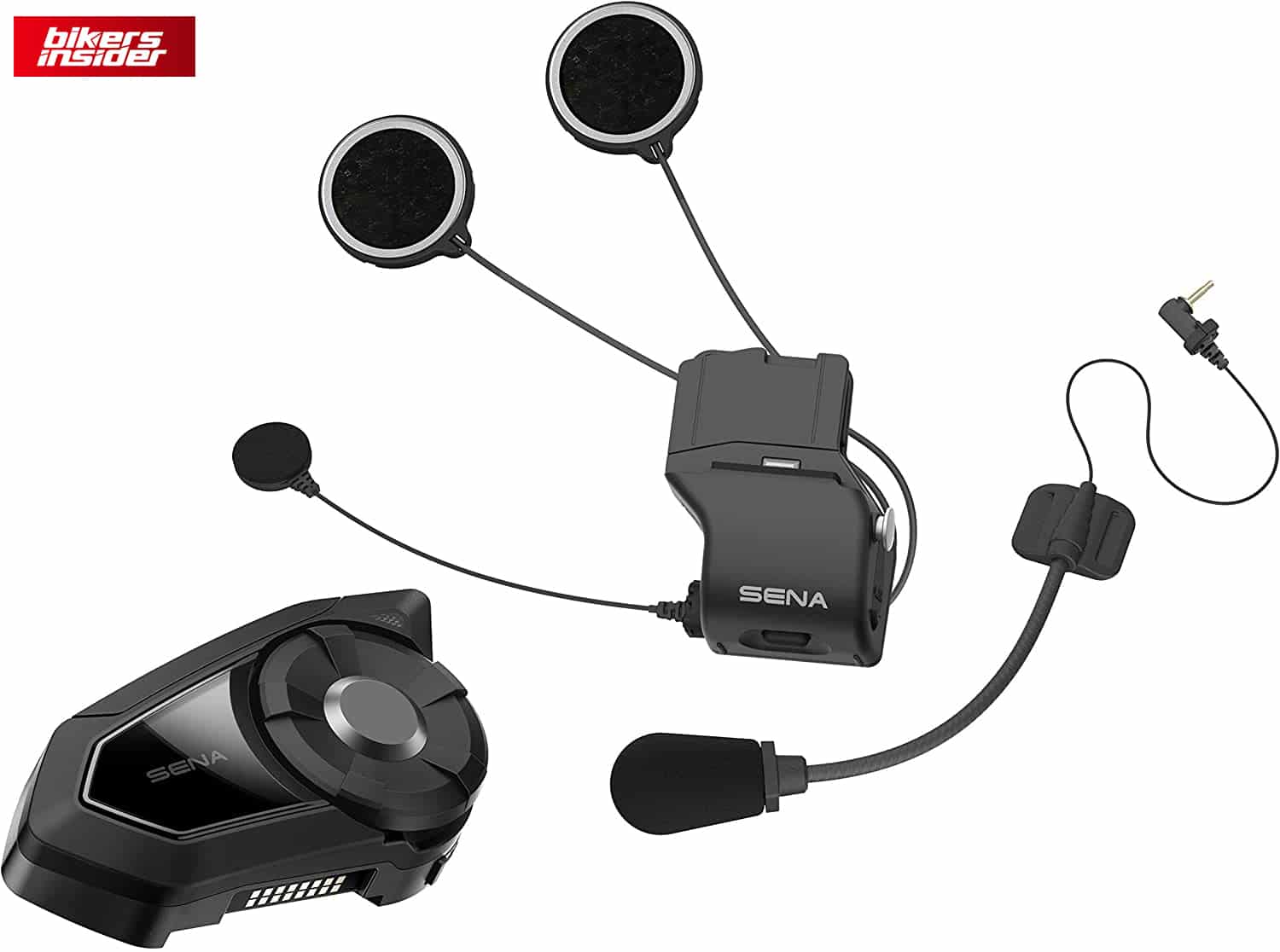 The 30K weighs only 61 grams right out of the box, with streamlined aesthetics that closely resemble Sena 20S series. When you install it on your helmet, it will sit tight to eliminate wind noise and practically camouflage with your helmet.
You can mount the Sena 30K Bluetooth comm system on almost any full-face, open face or modular helmet made in the last decade. Keep in mind that you will need speaker cutouts on the helmets for optimal installation. You can attach it to the bottom left part of your helmet. Make sure that the jog dial is turned to the outside of the helmet.
Worth a mention is the inclusion of wired and boom mics that can be replaced when you open the clamp of the Sena 30K unit.
Bluetooth Pairing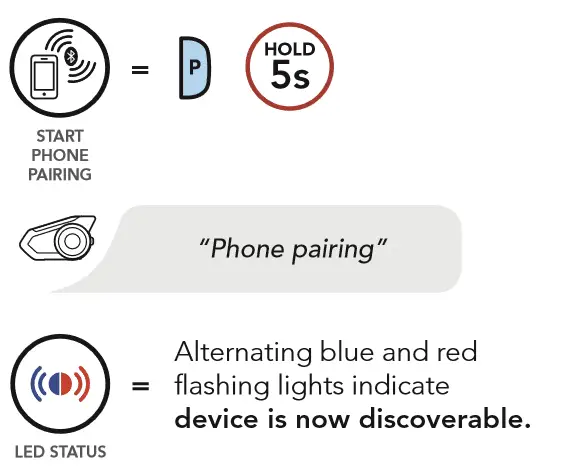 You can connect the Sena 30K intercom system to two separate Bluetooth-enabled devices. For example, you can connect to your MP3 player and GPS device at the same time. To do so, just hold down on the appropriate button for a few seconds.
Another neat feature is the Mesh intercom technology implementation. It's an implementation that provides an extended Bluetooth range, which is incredible for touring with your buddies (more on that in the 'Connection Range' section!). Basically, you can use this system only with another Mesh intercom-enabled device.
That doesn't mean that your crew has to upgrade, as the Sena 30K Bluetooth communication system features two separate antennas and processors – for Bluetooth and Mesh network.
Connection Range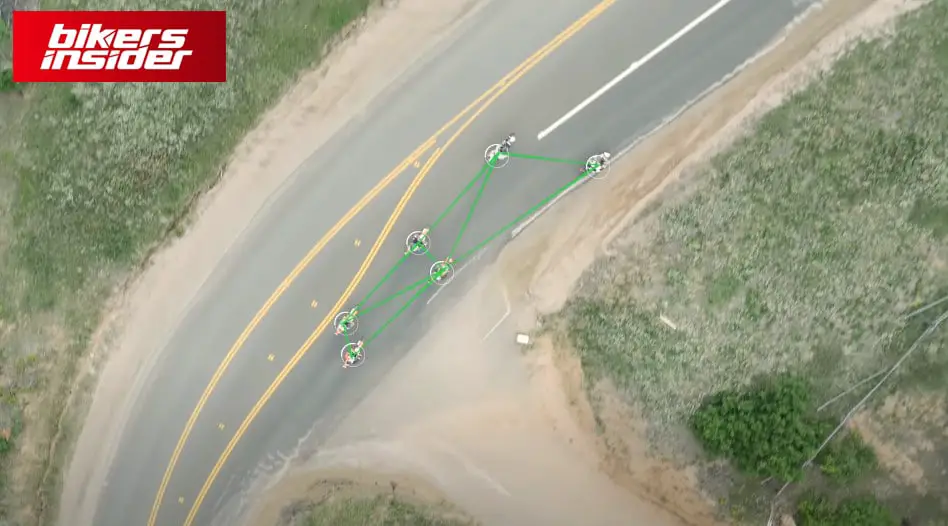 Along with classic Bluetooth, you can choose between two connection modes:
Public Mesh mode
Private Mesh mode
Public Mesh mode allows you to connect with an unlimited number of riders. Sounds too good to be true? There is a catch: you can only talk to up to six riders in the Public mode. Its range is 1,2 miles (2 kilometers), which is good enough for your fellow riders to spread out a bit.
There are a few limitations, though. The communication within range will function like an FM radio channel, which means that anyone can listen to your conversations. Also, there are some connection problems if you get out of formation or if there is a change in elevation between the participants in the Mesh network. Public Mesh mode is excellent if you want to connect your crew as soon as possible.
If you want a more private session, the Private Mesh mode is ideal for you. Nobody can listen to your intercom conversation other than the participants in the Private room. Connecting is very simple: just push down the Mesh button for 5 seconds, and the audio invitation will come around to all riders in the range. The range is the same as with the Public Mesh mode: 1,2 miles (2 kilometers).
With both modes, a 5-mile (8 kilometers) range is the maximum, but it can get disrupted by terrain such as:
hills
dense woods
mountain passes
If the connection gets disrupted to the point that someone gets disconnected, no worries! Riders can return to the Mesh network seamlessly once they back in range, without disrupting the rest of the group. It's certainly a game-changer that removes the tedium that came with manual reconnects to intercom channels.
If you are looking for another amazing Mesh-enabled Bluetooth headset, check out our Cardo PACKTALK Slim review!
With its maximum range of 5 miles (8 kilometers), Sena 30K certainly is the Bluetooth intercom to get if you want to spread out a bit with your crew!
Sound Quality
The sound quality is basically the same as with the Sena 20S communication systems. You can find a 3.5mm audio jack if you want to plug in your earphones to listen to music, talk with your buddies on the intercom, or proceed and get calls.
A handy feature that we want to mention is the Ambient Mode. You just press a button on the Sena 30K device attached to your helmet, which will toggle sounds that you can hear outside your helmet. It functions as a microphone, proceeding the exterior sounds to your earphones.
Voice Control
Yes, you can remote control your Sena 30K device via voice commands. It takes a while to get the hang of them, but once you do, you probably won't go back to the classic tapping on the buttons anytime soon.
Here are some basic voice commands you can use with your Sena 30K Bluetooth communication system:
'Hello Sena' triggers voice command mode and asks you to 'Say a Command'
'What Can I Say' triggers a complete list of available voice commands
The voice control feature is relatively easy to use. You can turn music on and off, change radio channels, check your battery levels, and more.
If you wish to expand voice command functions, you can press the 'Phone' button to activate the virtual assistant on your smartphone.
Additional Features
Here are some features of the Sena 30K Bluetooth communication system worth a mention:
Music Sharing Capability
Basically, listening to music is leveled up with this feature, as you can share music in both Bluetooth and Mesh intercom modes.
Audio Multitasking
In essence, this is an advanced noise control implementation. That means you can tune out your music when you take phone calls from someone or join the intercom room. 
Sena Utility App
As with all Sena Bluetooth communication devices, the 30K comes with a companion utility app. It features quite a slick interface that enables you to:
Speed dial numbers
Set up private intercom networks
Choose preset radio stations
Configure audio multitasking volume
Change voice command sensitivity
Tamper with audio quality settings
You can download the Sena App for Android and iOS.
Water Resistant or Waterproof?
Numerous non-Sena comm systems boast waterproof qualities. Sadly, Sena headsets are only water-resistant, which means you should pick carefully when you ride with the 30K headset.
While it isn't a deal-breaker, it's fair to know that you should absolutely avoid getting the Sena 30K communication system completely wet, as it could cause a malfunction.
Battery Life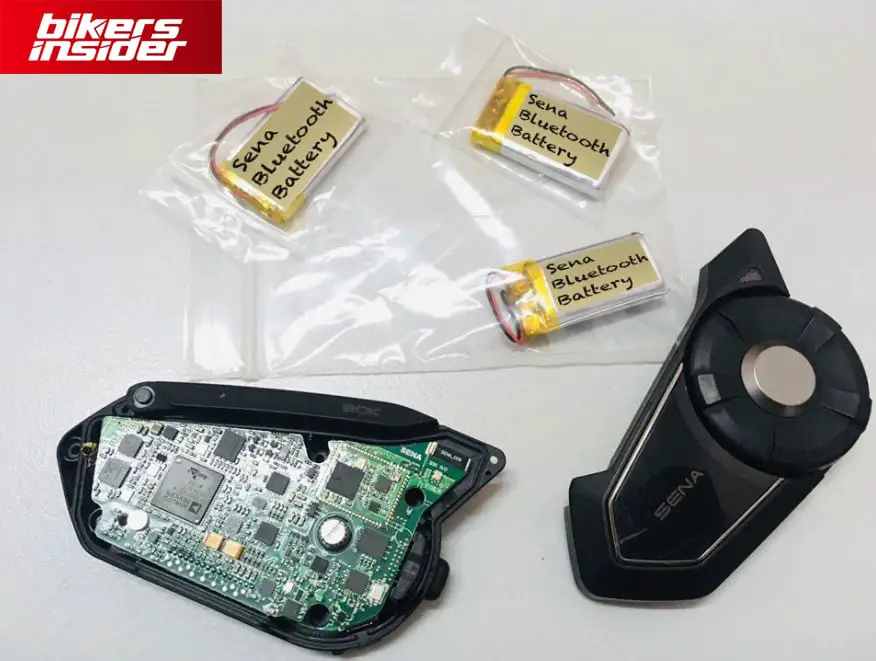 Even though the Mesh network is more powerful than classic Bluetooth, it isn't perfect. It will use much more power due to the increase in range.
Here is an example:
Sena 20S single battery charge in Bluetooth mode: 13 hours of talk time
Sena 30S battery charge in Mesh mode: 8 hours of talk time
Sena 30S battery charge in Bluetooth mode: 13 hours of talk time
If nothing else, you basically get two units in one Sena headset, as the 30S features both Bluetooth and Mesh technology modes.
One big benefit that Sena 30S offers is the quick charge function, as you can have the full charge in just 1,5 hours. It's certainly one of the best motorcycle comm systems when it comes to that aspect.
Price
Right now, you can find Sena 30K intercom systems in select variants:
Single Pack will cost you $254,15/€214,94/£193,61
Dual Pack will cost you $422,51/€357,53/£322,06
You can see where Sena 30K is available down below!
Conclusion
When summing up our Sena 30K Bluetooth comm system review, we can say that it's a worthwhile improvement over the Sena 20S range.
It is completely feature-packed and yet very easy to use at the same time. Also, Mesh intercom technology is simply amazing – when it works.
Sena 30K is not for everyone, as it is quite pricey, and not all riders will need to connect to the Mesh network. Also, there are cheaper units that actually feature weatherproof and water-resistant certification.
Nevertheless, if your goal is to communicate with your buddies over extended ranges while on the road, Sena 30K is worth the price!
Before you go, make sure to check out how to choose the best Bluetooth communicator for yourself! After all, why not save extra time and money?