While making motorcycle road trips with your best buddies is a fantastic idea, it comes with one big problem – communication. I personally have lost my buddies on the road numerous times due to no means of communicating and shoddy mobile connection that just can't provide a viable means of communication.
Not to mention how clunky it is to pull up your phone whenever you aren't sure if you made the right turn on the road. Well, motorcycle intercom systems may be an ideal solution for these cases.
Of course, they offer so much more, but what makes the best motorcycle intercom? Well, stay a while, as we have all the info on how to choose the best Bluetooth motorcycle communicator over here! The focus is on the features to look into when looking for an ideal communication system for you and your buddies!
Why Do I Need A Bluetooth Motorcycle Intercom System?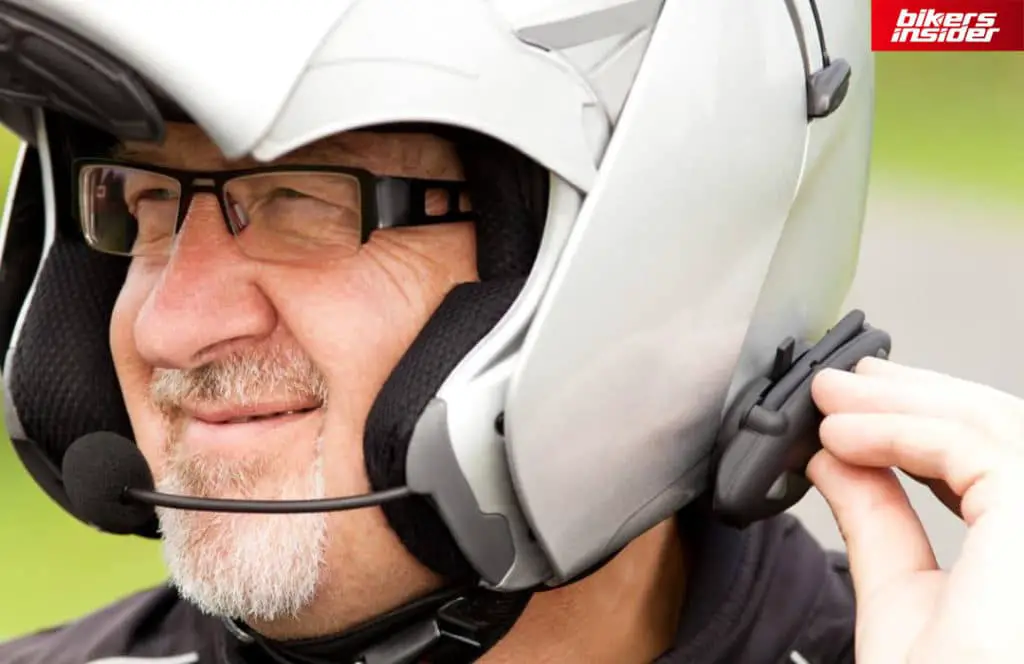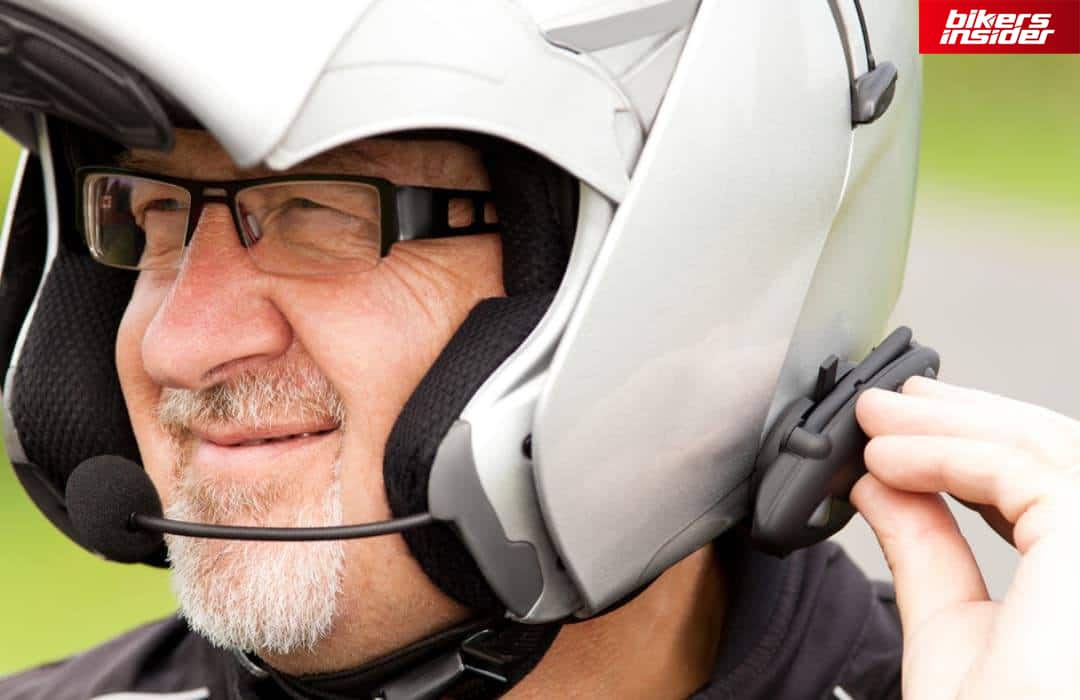 First of all, the motorcycle intercom systems are so much more than a replacement for a walkie talkie. You can connect them to your smartphone via Bluetooth and use apps like Google Maps to get real-time road and route info straight in your ears!
Other than that, you can use them for listening to music. Nothing better than listening to your favorite road trip tunes on the ride!
A handy feature of most motorcycle intercom systems is that they have a priority management feature. For example, you are listening to music, but a sharp turn is coming in front of you. The music will be toned down so you can hear this warning from your GPS companion app.
These sound like little things, but they dramatically improve the quality of your riding experience.
Make sure to check out our picks for the best Bluetooth motorcycle headsets of 2021!
Of course, as you connect your smartphone to a Bluetooth headset, you can also make and receive hands-free phone calls! The best motorcycle intercoms offer hours of talk time with your fellow riders, friends, family, and whoever you wish to talk with.
Well, the best feature of motorcycle intercoms is undoubtedly the ability to talk with your fellow riders, who also have their own Bluetooth communication system. While the basic Bluetooth intercom systems support distances of a few hundred feet, some will be able to form a mesh network that is fit for long distances, even in miles!
So, how much do these wireless Bluetooth goodies cost? Find out in the section below!
What Price Range Can I Expect For A Bluetooth Intercom System?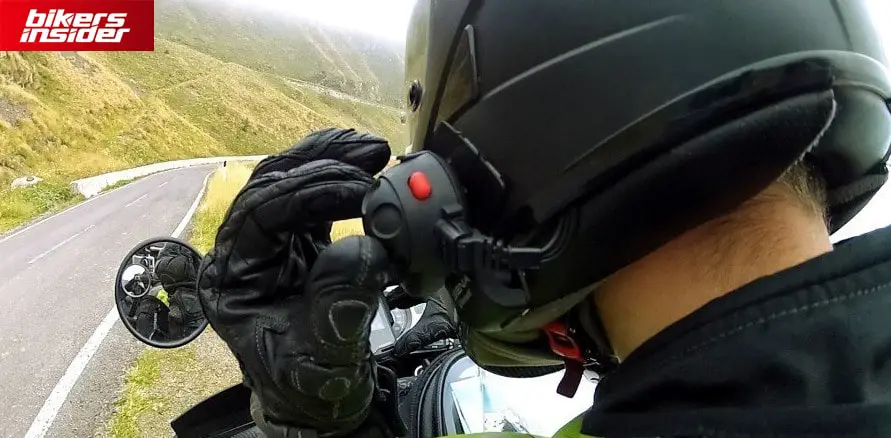 Before we show you how to choose the best Bluetooth motorcycle communicator, let's look into the prices of these communication systems. Well, the good thing is that you can get Bluetooth communication devices for as low as $50 to $500.
Make sure to look into the features of an individual motorcycle intercom system. For example, some will have crystal clear sound quality with advanced noise control, like the Sena 30K motorcycle intercom.
We have a review on Sena 30K Bluetooth headset, which we found to be an awesome headset just for the intercom!
Pretty much, these motorcycle communication devices will cost more than those that focus on the experience when riding alone.
How Important Is The Sound Quality To You?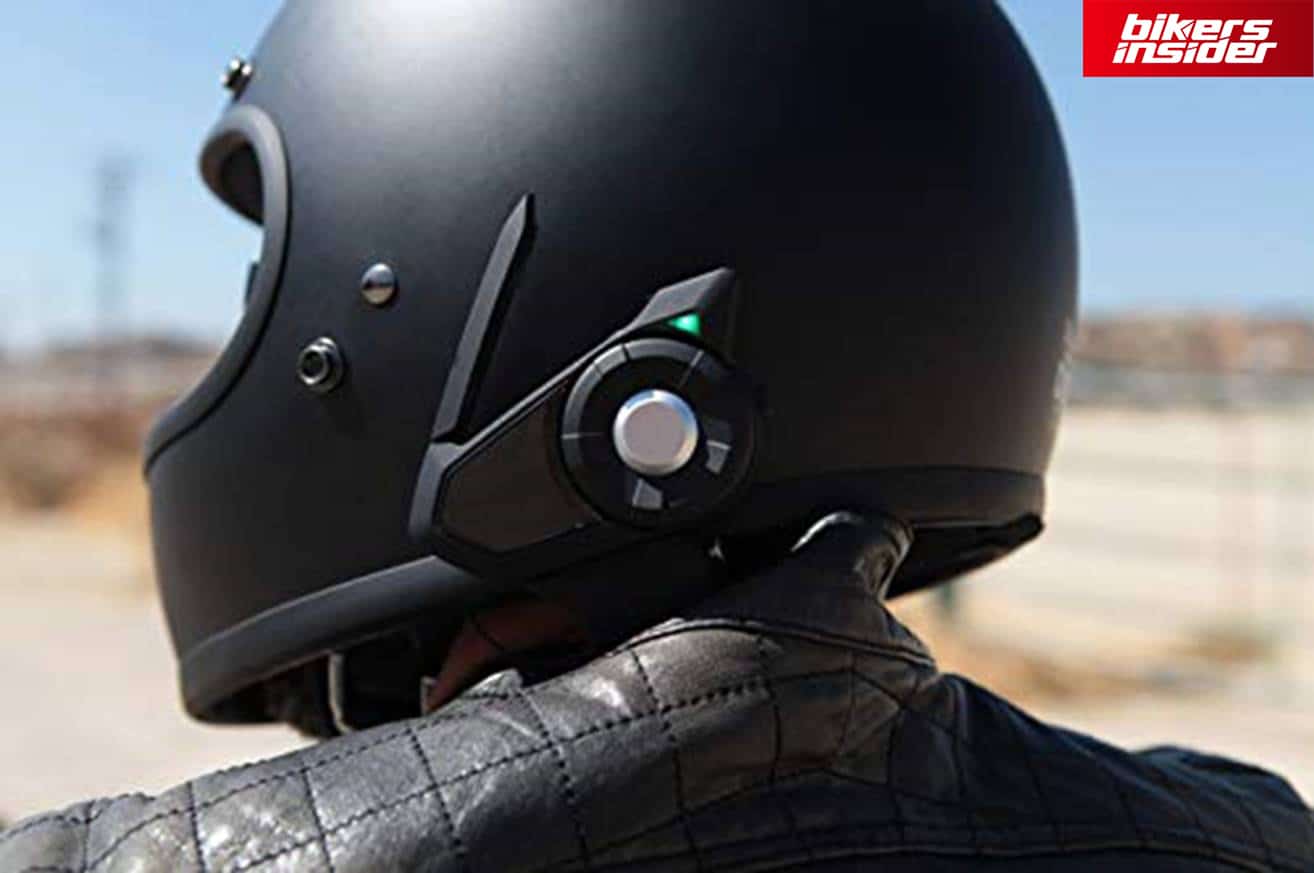 Do you consider yourself an audiophile, or is the sound quality an afterthought for you in Bluetooth motorcycle communication devices? Or do you want to have just one or two speakers?
Well, Bluetooth intercoms certainly are versatile on this front. Some Bluetooth communicators feature noise-cancellation and high-definition sound along with meshes along the speakers to fend off the wind noise coming from your motorcycle helmet. If you are a music lover, you will enjoy the premium sound PACKTALK Slim or Freecom 4+ offers.
Of course, if you don't care about the sound quality and don't want to use a Bluetooth intercom system for listening to music, you can purchase much cheaper communicators that will still be great for private conversations and GPS guidance.
What About Voice Commands?
Hands-free, voice command operation is a feature that only the best motorcycle intercoms feature.
First of all, it's such a handy feature as you will be able to operate all the little nitpicks, from initiating calls and music player to setting up a new GPS route without stopping on the road to do so.
Hands down, this is a huge convenience factor that you'll enjoy having in your motorcycle intercom system.
Just keep in mind that with the extra user-friendliness that comes with this feature comes a higher price. Well, it's certainly worth it for a long-term deal!
To How Many Devices Can I Connect My Bluetooth Motorcycle Communicator?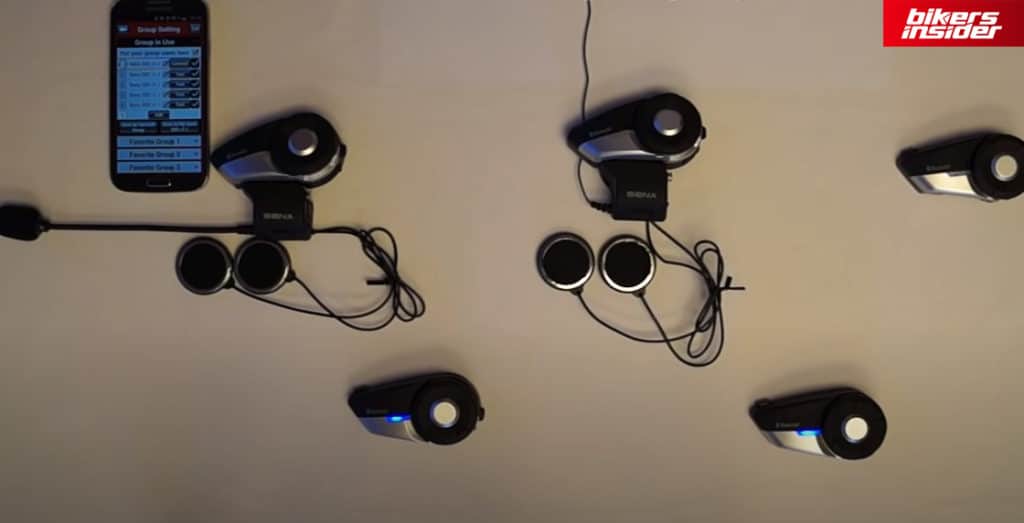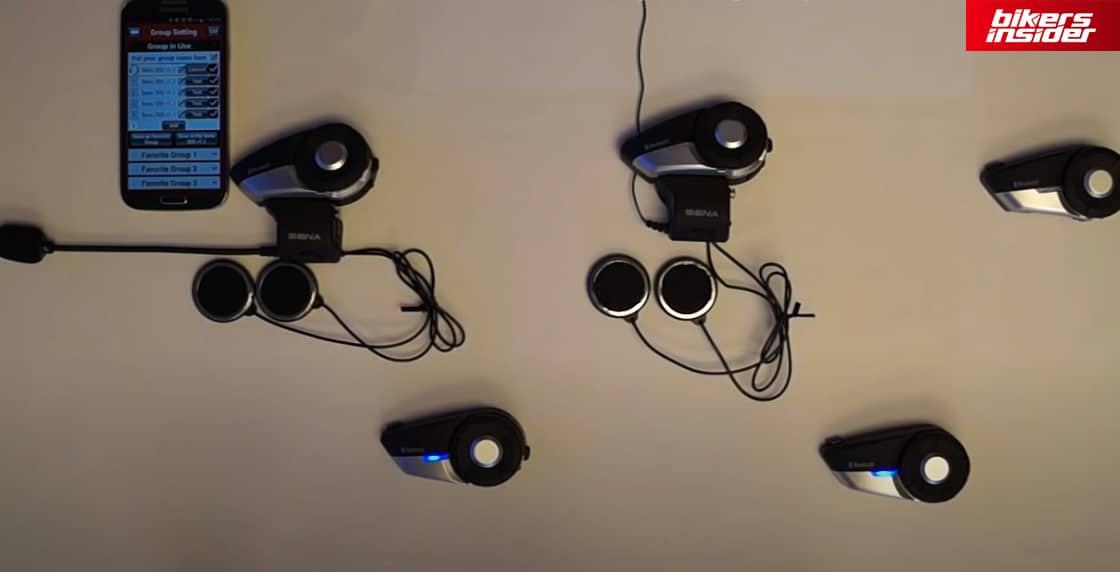 Consider to what devices you will connect. Are you connecting a Bluetooth intercom just to your smartphone? Or, will you connect to the communicators of your fellow riders?
Well, the price of the Bluetooth communicators goes up the more connections they can establish. Cheaper headsets can connect only to two or four devices. If you decide to invest more money, you can find a Bluetooth comm device that can connect to over ten devices!
In case you are riding alone, you will probably need only one connection – to your smartphone. In that case, you can certainly go for a cheaper communication system.
On the other hand, if you are riding with fellow riders who happen to have a Bluetooth communicator device, you will want to connect to them. In such a case, you should look for a communication system that can connect to more devices, which will surely cost you more.
How Important Is The Connection Range?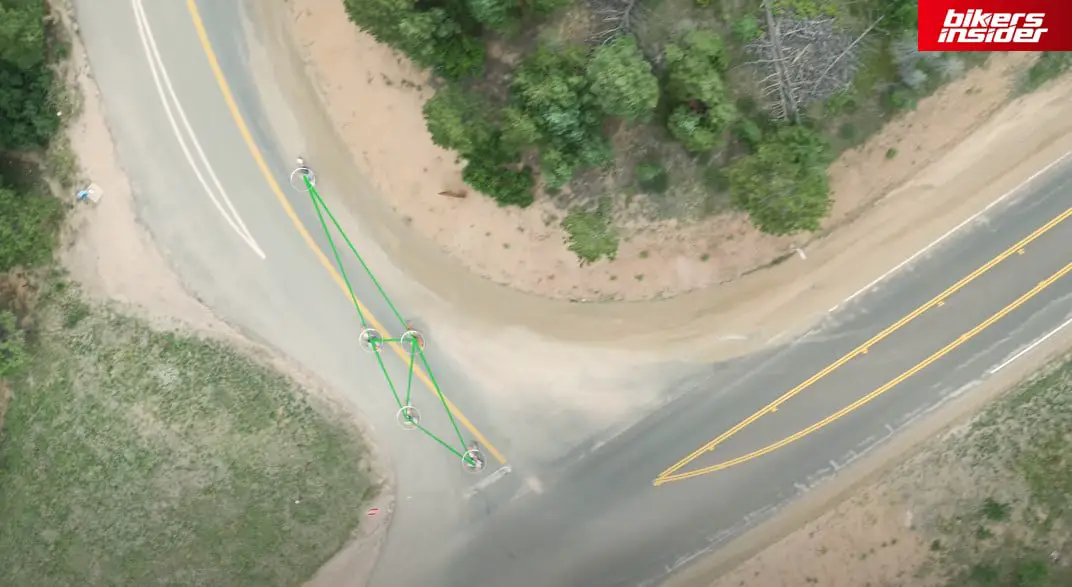 Well, the connection range is quite important if you are riding with a crew of fellow riders. The importance of it will depend on the type of motorcycle crew you are. If your crew resembles a herd, being close at all times, then a short-range Bluetooth wireless intercom might suffice.
Most new Bluetooth intercoms like PACKTALK and SENA devices utilize a new technology called Dynamic Mesh Communication (DMC). Basically, they use a modern networking protocol that improves the range of a Bluetooth unit significantly. We are talking about a few miles here! If your crew of riders prefers a bit of distance, look for devices that utilize DMC protocol. According to Cardo, DMC technology is creating a bright future for motorcycle communication.
Check out our reviews on Cardo PACKTALK Slim and Sena 30K, which are amazing Bluetooth headsets with a high connection range!
That's how to choose the best Bluetooth motorcycle communicator!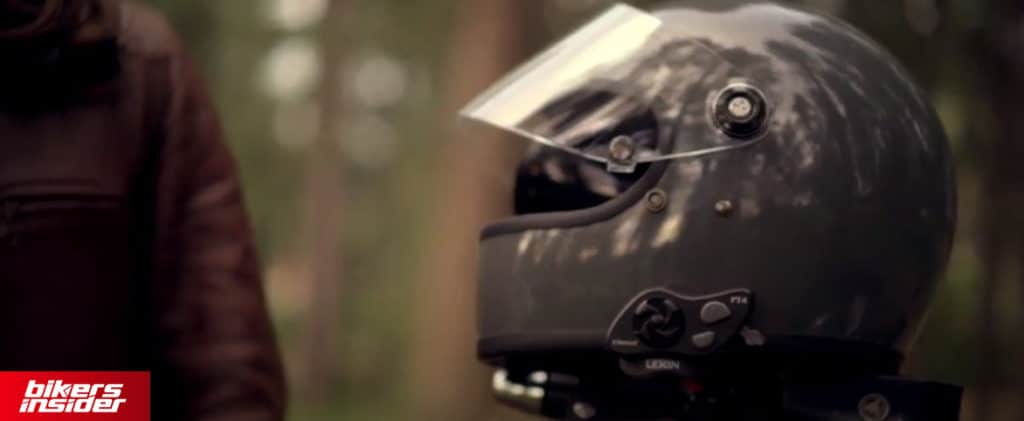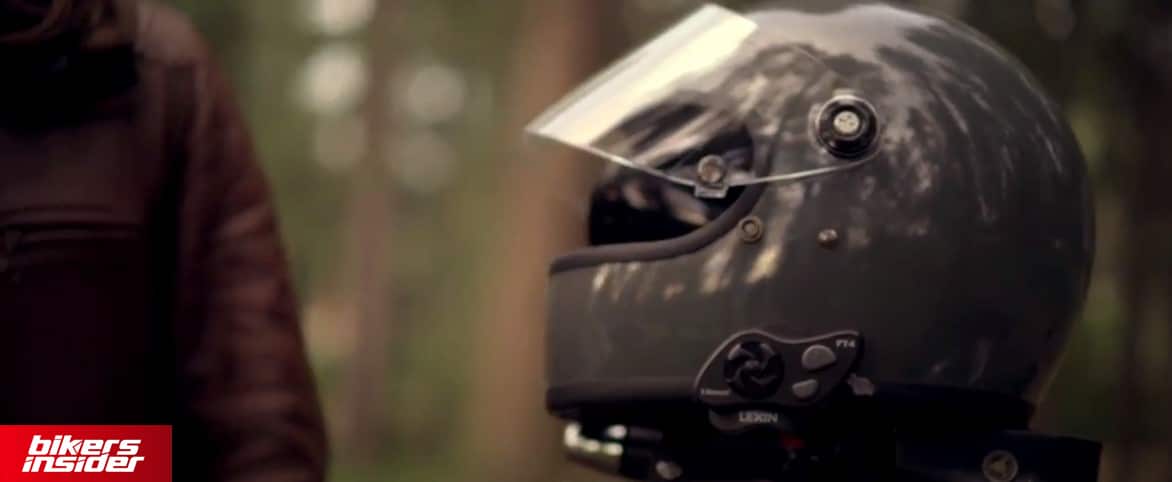 Well, the challenging task of how to choose the best Bluetooth motorcycle communicator suddenly turns into a cakewalk after you learn about the most essential features of them. Needless to say, pay attention to features such as price, sound quality, voice command support, and Bluetooth range, and the decision will be much easier for you.
Now that you know how to pick the best motorcycle intercom, check out our Bluetooth headsets review section to find out what are the best ones for you!