Looking for a feature-packed Bluetooth communication system to partner up with your motorcycle helmet? Well, our quick and swift Sena 20S Evo Bluetooth comm system review will outline one such device!
First of all, the 20S Evo is an updated version of the 20S and shares many similar features. Still, it provides a better transmission signal thanks to the shark fin antenna, better overall sound, and a more stable connection.
So, can Sena 20S Evo come up to the top with the greatest in the 'premium' Bluetooth headset market? Read on to find out!
Sena 20S Evo Bluetooth Comm System Review – Features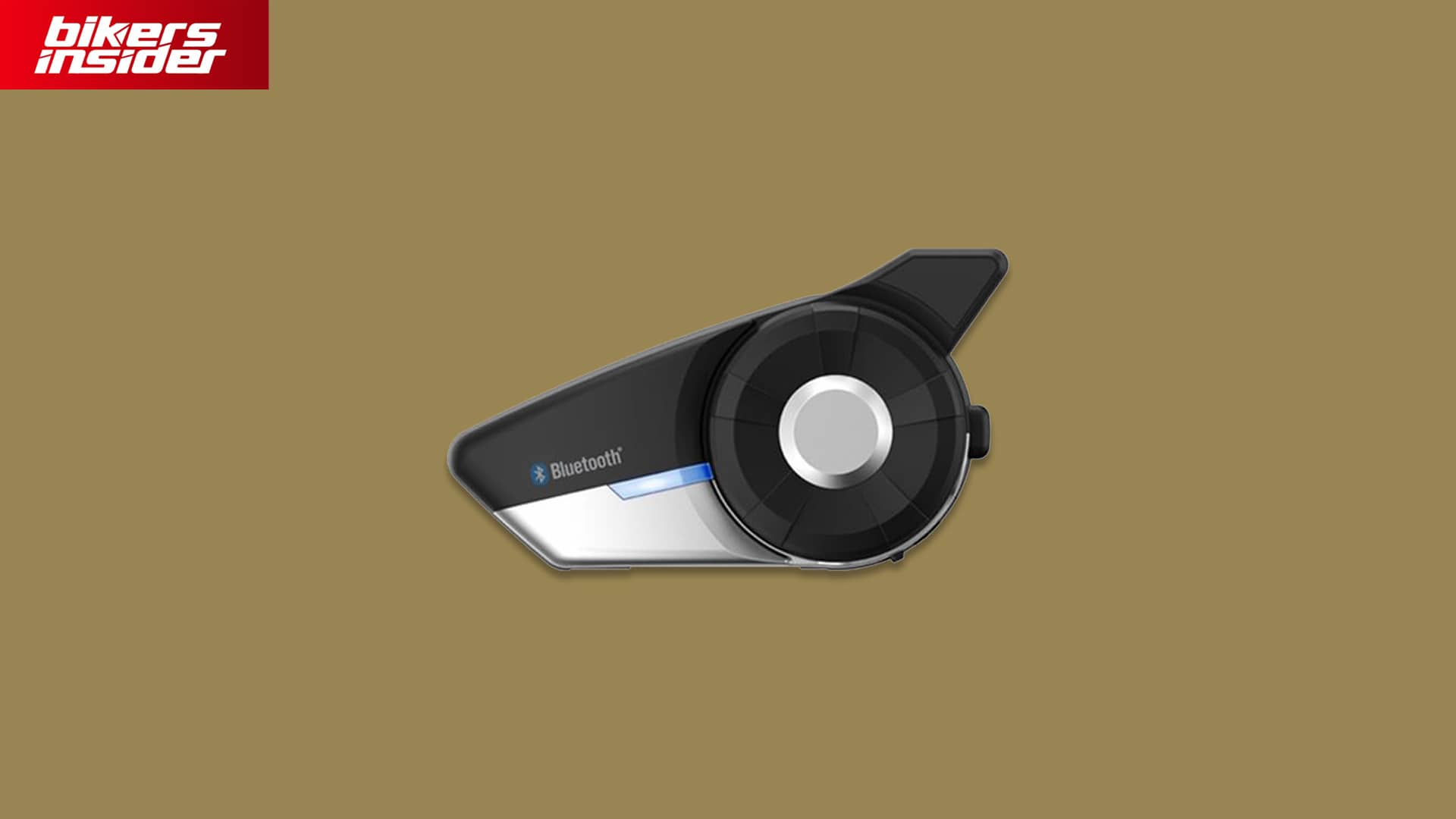 Here is a quick overview of the main features of the Sena 20S Evo motorcycle Bluetooth communication system:
New shark fin antenna with a better signal
Weighs 61 grams
Can pair up to 9 Bluetooth devices
Uses Bluetooth 4.0 technology for group intercoms of up to 8 participants
1,2-mile range (2 km)
High-definition sound quality
Ambient Mode that provides advanced noise control
Voice control functionality
Built-in FM radio
Audio multitasking
Now, let's dive deep into all of the features of the Sena 20S Evo!
Design & Installation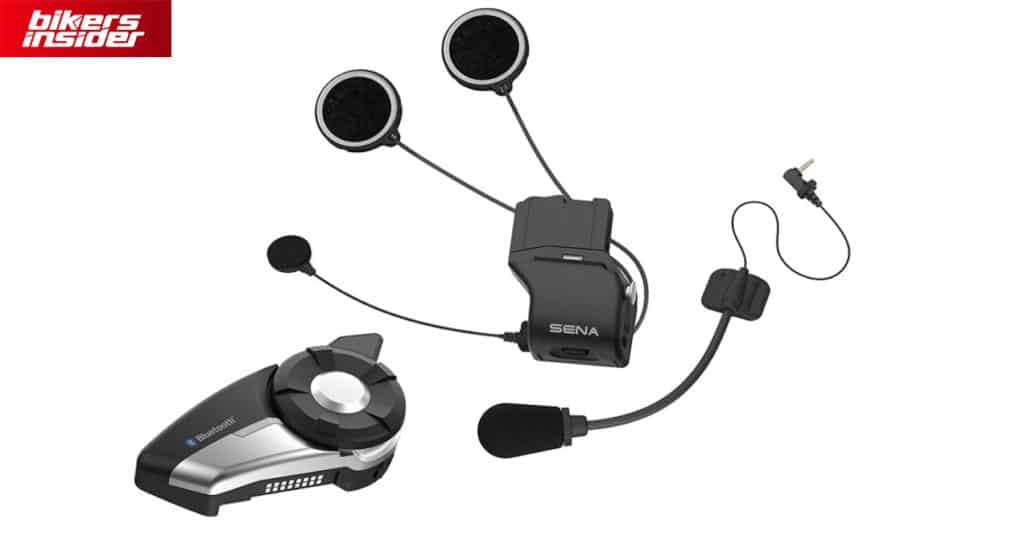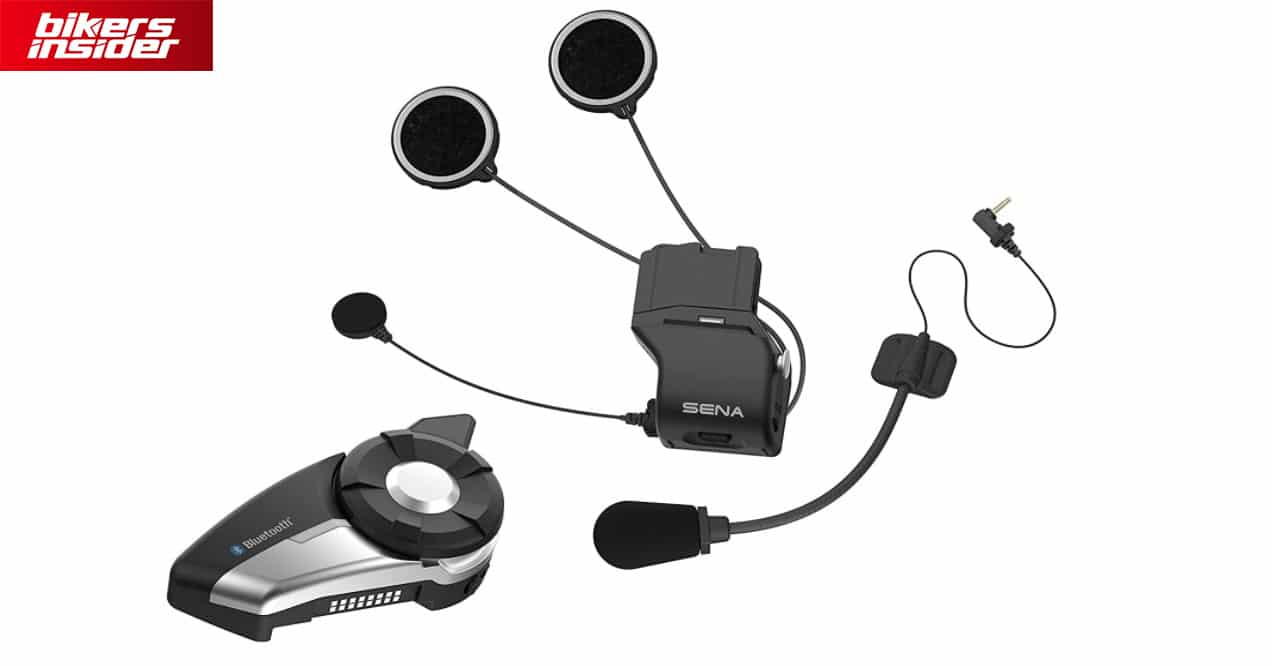 Right out from the box, we can feel that Sena 20S Evo weighs only 61 grams. It's a very tactile Bluetooth headset that is surprisingly much easier to use with gloves than what you would think. Another excellent design choice is that it's not overcluttered with buttons, which plagues many Bluetooth intercom devices.
Sena 20S Evo features a primary button that serves as a Play/Pause function for the built-in FM radio and your music, as well as the button with which you can answer and hang-up calls.
Then, we have the jog dial, with which you can go forward and backward on your audio playlist or navigate the menu. The great thing with Sena 20S Evo is that jog dial and the primary button can serve the same purpose, which is quite handy when you just want to do one tap to answer phone calls.
When it comes to the installation, this Bluetooth communication system can easily clamp on the outer shell of your helmet. We can see that it comes with a boom microphone for open-face helmets and a wired microphone for full-face helmets. They are connected to the audio jack included with the Sena 20S motorcycle Bluetooth communication system.
Of course, the installation wouldn't be complete without a mention of cabled speakers! You can put them behind the cheek pads of your helmet and connect them with the included adhesive pads. Simple as that!
Bluetooth Pairing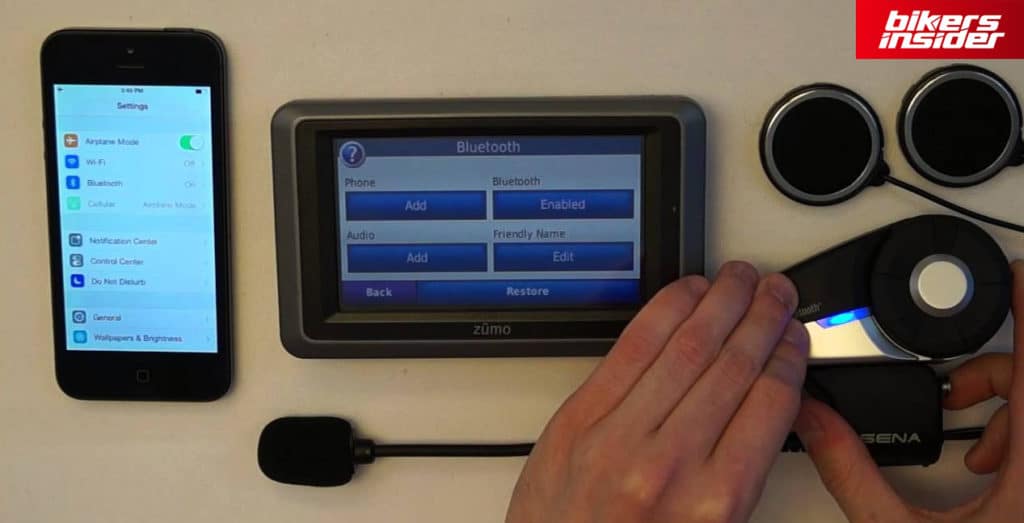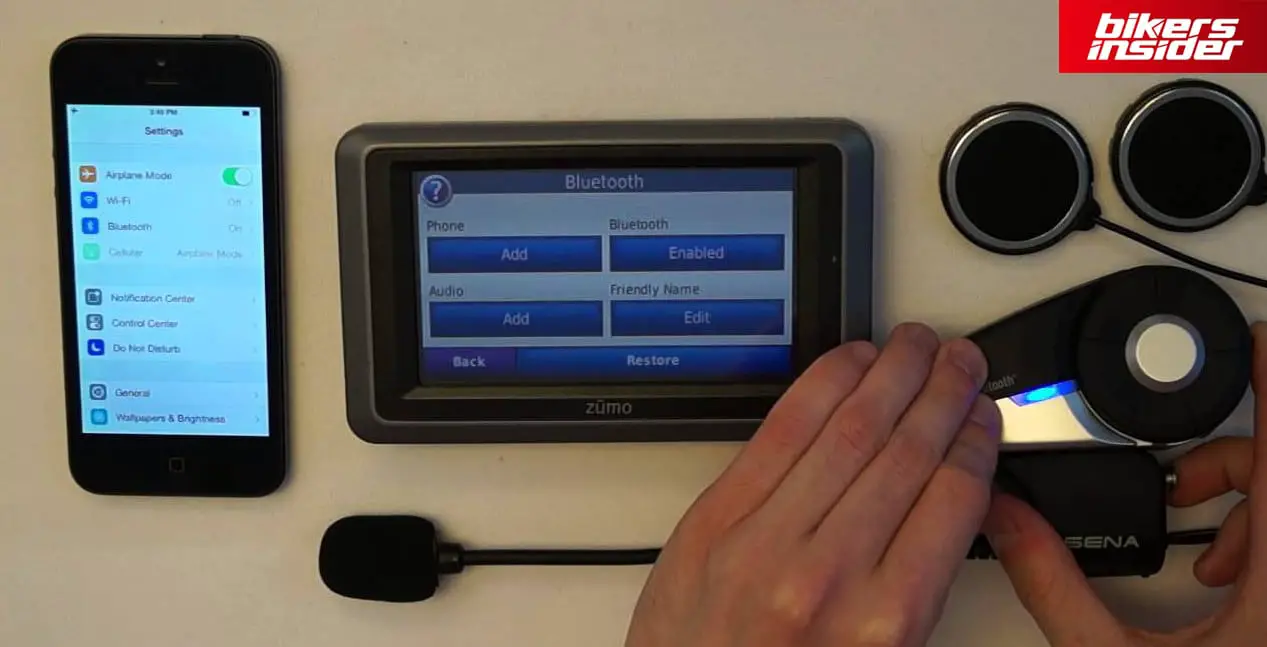 Sena 20S Evo Bluetooth headset is simple to pair with other Bluetooth devices, even with non-Sema intercoms.
Thanks to the Universal Mode, you can pair Sena 20S Evo Bluetooth communicator with up to 9 Bluetooth devices.
It's simple: you just hold down the Primary button for a few seconds. The device will be put in GPS or smartphone pairing mode. Then, the intercom unit will show up in the Bluetooth devices list, from which you can pair Sena 20S Evo with the desired device.
Here's one handy feature: you can shake this Bluetooth headset whenever you want to pair it with the last connected device. How awesome is that?
Connection Range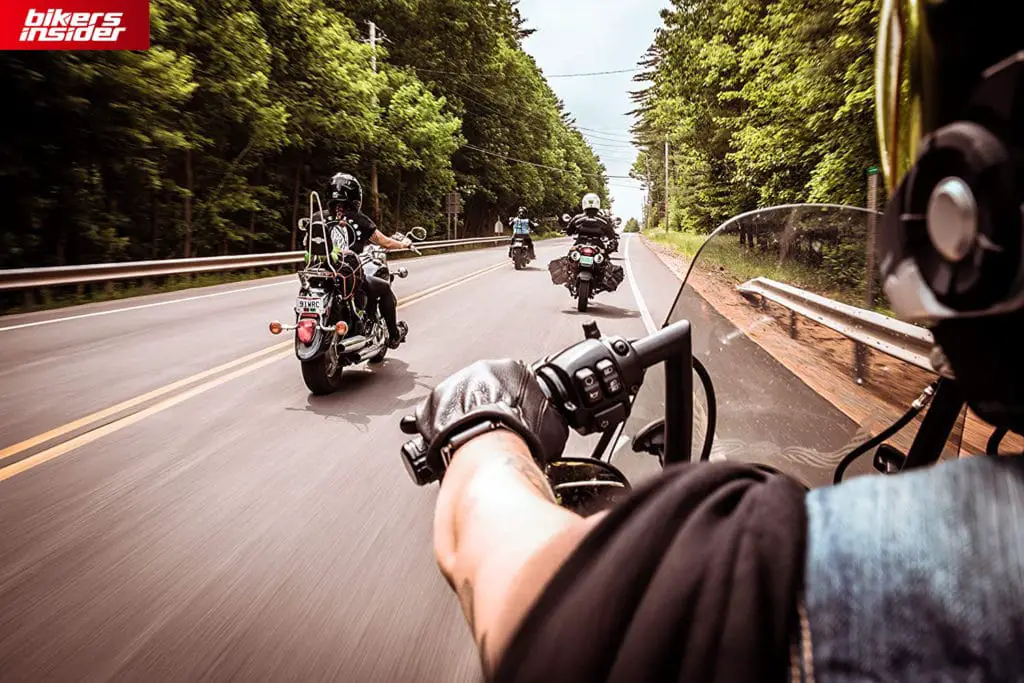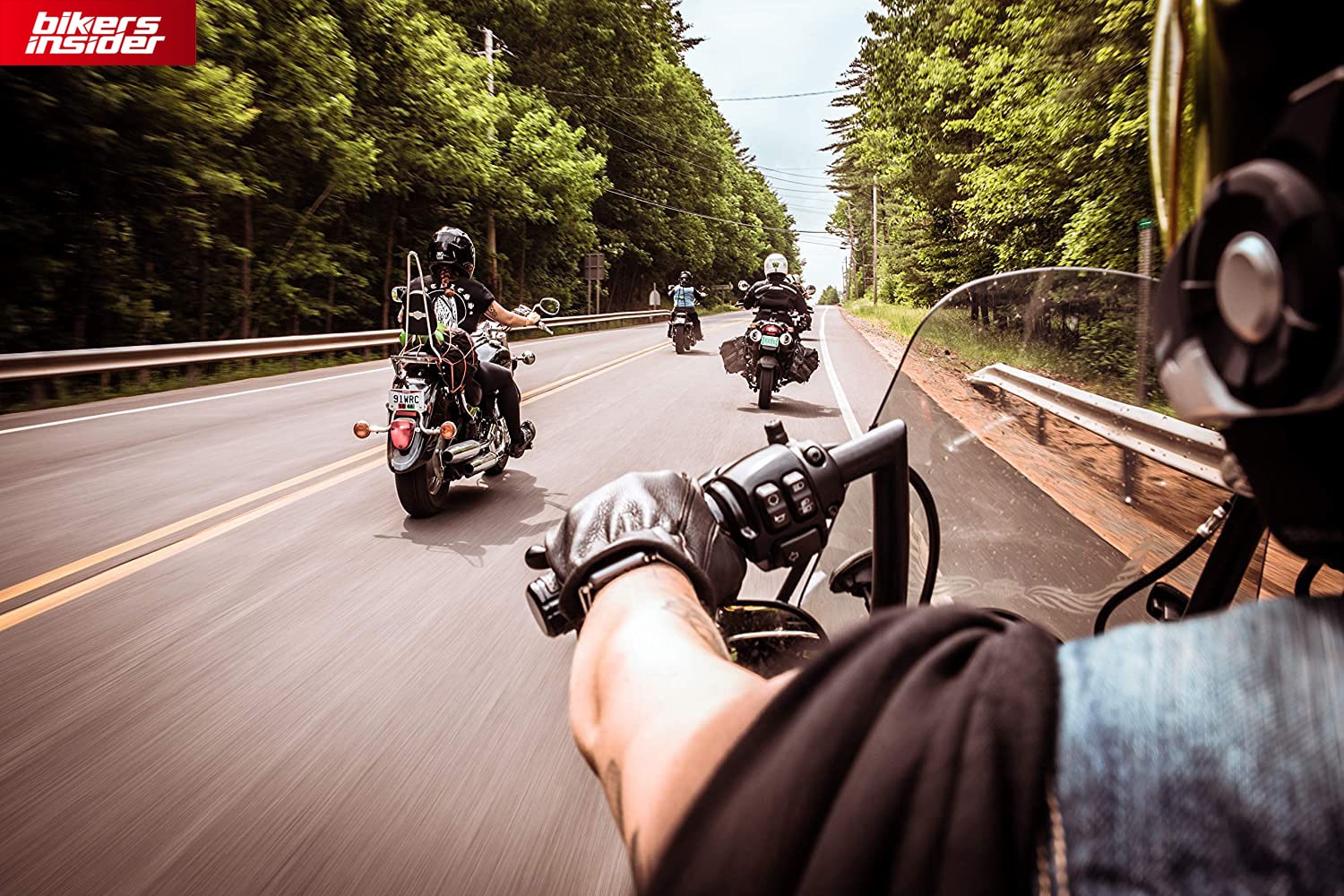 First of all, the Sena 20S Evo has a slight upgrade over the regular 20S thanks to the shark fin instead of a flip-up antenna, which serves as a signal transmitter. It utilizes Bluetooth 4.0 technology but sadly has no Mesh technology.
Check out our Sena 30K review and see if the Mesh technology really makes a difference!
The Sena 20S Evo Bluetooth headset supports eight people in one intercom conversation. One great thing about group intercom conversations with Sena 20S Evo is that all participants can talk simultaneously.
According to Sena, its listed range is 1,2 miles (2 km), a 15% increase over the regular 20S. Mind you, the 1,2 miles range is only applicable in open terrain like the highway. In reality, it will often be half a mile in urban zones, hills, and heavily forested areas.
When you are on the edge of this range, you will start to hear static. At launch, many riders reported problems with random disconnects and the need to manually reconnect after that. Thankfully, Sena released a firmware update that removed this problem in most cases.
Sound Quality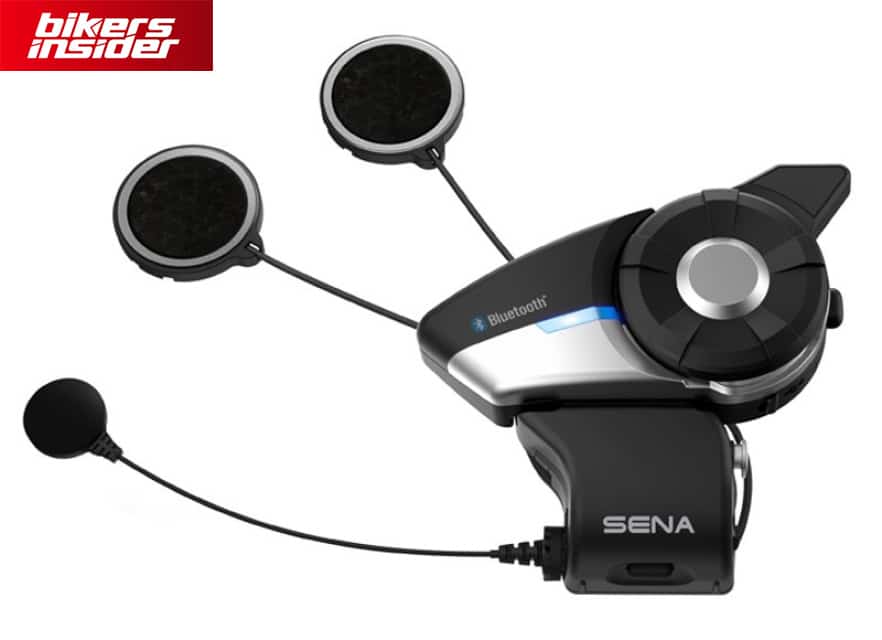 Sena paid extra attention to update the audio quality from the regular 20S comm system. Sena 20S Evo provides high-definition sound, which you can enhance further with third-party earbuds or speakers via the auxiliary port. That is an excellent thing for audiophiles who want to listen to music with state of the art sound quality.
Sena also updated the Ambient Mode, which provides advanced noise control capabilities. For example, you can turn up the external microphone volume to hear what is going on from outside your helmet when you are listening to music. Very handy for those conversations at the intersection or at the gas station.
Overall, the speakers in Sena 20S Evo provide a better sound than its predecessor and are comparable to a mid-range set of over-ear headphones.
Voice Control
Of course, the Sena 20S Evo motorcycle Bluetooth communication system supports hands-free operation in the form of voice commands. Just start with the 'Hello Sena' voice command, which will trigger this functionality. Another way to start the voice command features is to tap the intercom body two times.
Make sure to say voice commands slower and louder than usual, as the headset doesn't register the sounds all that well.
With voice commands function on the Sena 20S Evo motorcycle Bluetooth communication system, you can:
start the group intercom function
change FM stations or music from your playlist
use voice commands on your smartphone
toggle Ambient Mode
Additional Features
Here are some additional features of the Sena 20S Evo Bluetooth headset worth a mention:
Built-In FM Radio
The jog dial turns into a dial and enables you to listen to your favorite radio stations. While this is a welcomed feature, many won't use it as they will play their own music playlist.
Audio Multitasking
You can play music or use GPS navigation over the group intercom conversation, with adjustable volume levels.
Sena App
It is a staple of new Sena headsets, which provides additional features in a highly intuitive interface, such as:
Speed dialing
Toggle between standard and high definition audio quality
Voice command sensitivity
Audio multitasking volume
Ability to change music and FM radio stations
Setting up the universal intercom groups
You can download the Sena app for Android and iOS!
Water Resistant or Waterproof?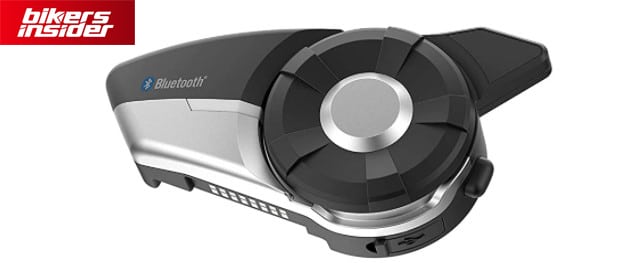 Sena 20S Evo Bluetooth communication system has no waterproofing certificates. We can confidently say that it's water-resistant from rain rides, as we saw no negative outcomes from exposing the headset to rain.
Still, make sure that you don't ride with the Sena 20S Evo unit the whole day if it is raining. You never know what could happen, right?
It's great to see that Sena listened to regular 20S users' complaints and placed the rubber plug for the Micro USB port on the bottom, which helps with rain protection.
Battery Life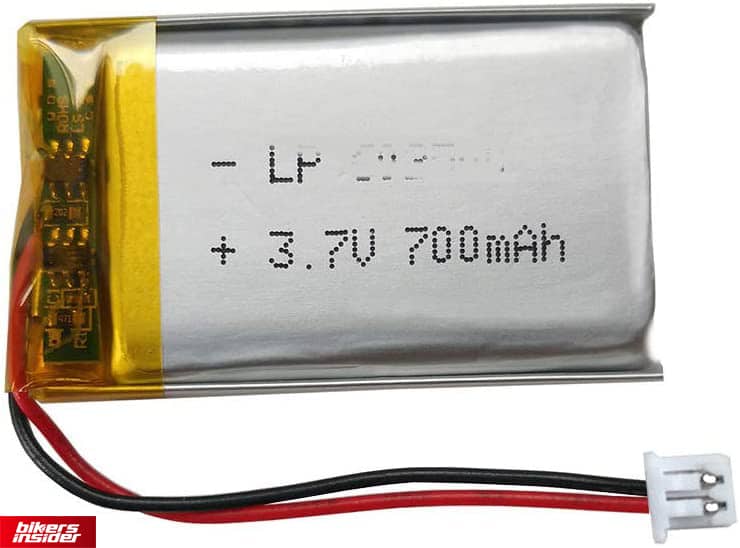 We are almost at the end of our Sena 20S Evo Bluetooth comm system review, but here are some more words of praise. The battery life is absolutely nuts, with:
13 hours of talk time
10 days in Standby mode
The charge time is also tremendously quick, with only 2,5 hours to get it from zero to hero! Also, the LED light will indicate how much battery is left.
Regarding battery life, we can see that Sena 20S Evo motorcycle Bluetooth communication system is ideal for motorcycle touring.
Oh, and one more thing! You can check how much battery life you have by pressing the jog dial and the Primary button simultaneously. Hold them for three seconds until you hear a threefold blip. A voice will tell you the current battery level.
Price
So, for all these cool features, how much does Sena 20S Evo actually cost? Well, prepare to pay a bit more for these 'premium' features, more specifically $225,57/€191,62/£173,43. We say it's worth it if you are going on a road trip with a larger group.
Check out the availability of the Sena 20S Evo motorcycle Bluetooth communication system below!
Conclusion
So, is the Sena 20S Evo worth over 200 bucks? It depends on what you want.
While it can certainly support up to eight riders in one group intercom session, it sadly doesn't have Mesh technology support. That results in a slightly lower range and connectivity issues when out of range.
Sena 20S Evo is certainly feature-packed for a 'premium' Bluetooth intercom unit, and it gets extra points for that. But, for slightly more money, you can get a much more advanced comm unit in the form of Cardo PACKTALK Slim, which we also reviewed.
Before you go, maybe you want to learn how to choose the best Bluetooth communicator for yourself?