KTM and Cardo Systems have announced their collaboration. With this agreement, Cardo plans to debut the KTM Packtalk Edge with exclusive KTM designs and colors.
Water, dust, and mud are no match for the Bluetooth device. It has a special "Air Mount" that allows it to be magnet affixed to any helmet in seconds. Tools and antennae are a thing of the past with the KTM Packtalk Edge. It's as simple to operate as any other KTM model.
Specifications
Because of the DMC software, up to 15 bicycles may share a single signal, extending its range to eight kilometers (1.6 km rider to rider). Deep wideband intercom quality is there with JBL speakers. It also features a new generation of noise-canceling microphones by well-known provider JBL.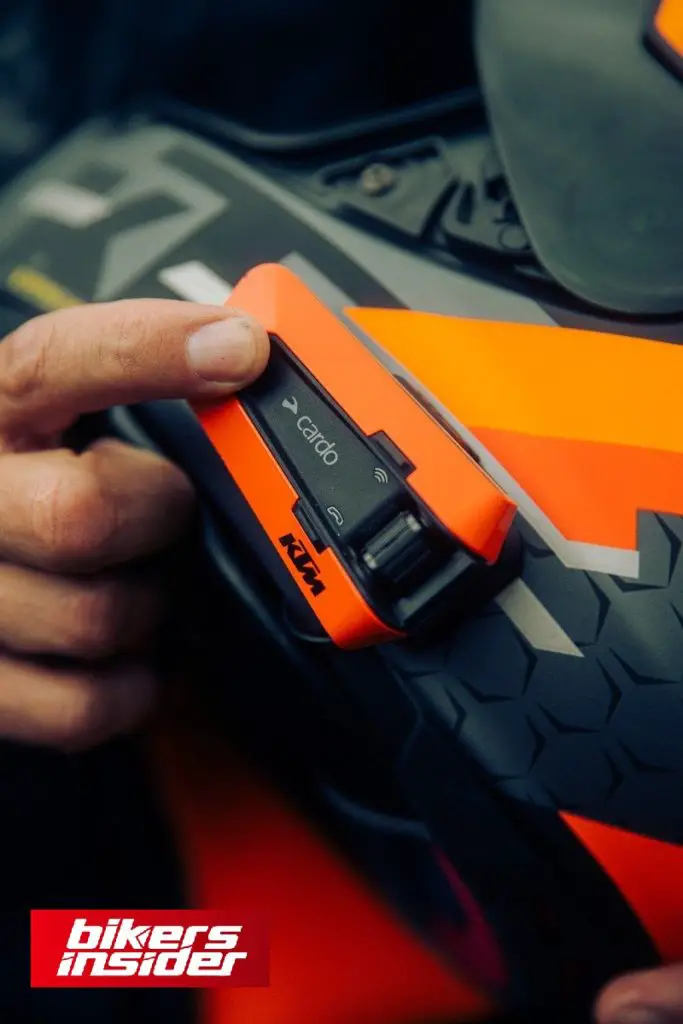 Thanks to the Natural Voice operating engine. It is possible to activate the KTM Packtalk Edge by speaking into the microphone. Full compatibility with KTMconnect or other App alternatives means that the battery lasts 13 hours on a single charge.
KTM collaboration with Cardo on Packtalk Edge
For Federico Valentini, KTM's head of Global Marketing, the partnership with Cardo allows him to "celebrate two things that are important to us." To provide KTM riders with the finest possible riding experience, one of our primary goals is to collaborate with Cardo, who we know to be an excellent resource in this regard.
If you're planning a vacation with a KTM Duke or Adventure, the KTM Packtalk Edge is a must-have accessory. Making every ride with a KTM as exciting as possible is the second priority. A Packtalk from KTM makes this much more enjoyable when done with a group of pals or biking companions.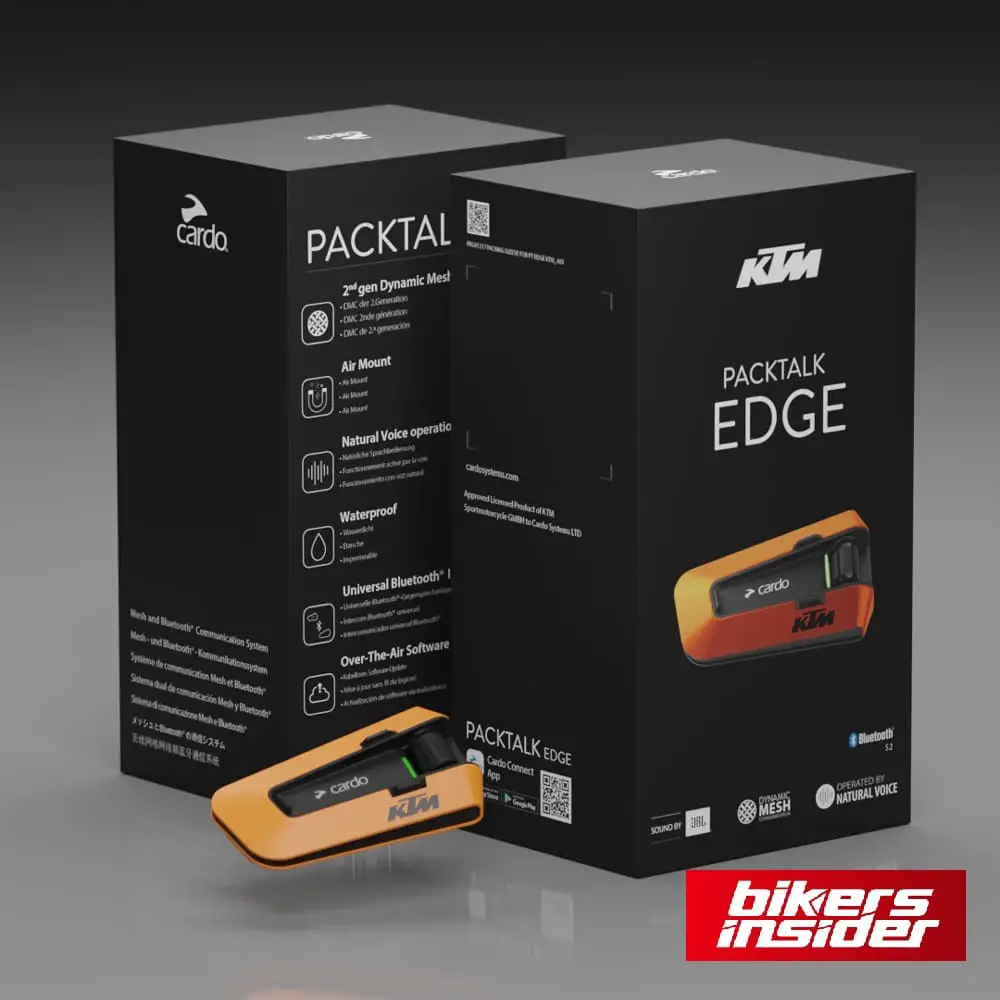 Cardo Systems' VP of Business Development Shachar Harari remarked, "It is an absolute pleasure to join forces with KTM to offer riders the most advanced Packtalk KTM-branded device." Seeing orange on a motorcycle immediately identifies it as a KTM. Riders can show their support for the brand from their helmet to cell phones," says the company.