Cardo entered the market in 2015 with Dynamic Mesh Communications (DMC). The new system allowed users to connect with 15 other riders using the same mesh. It used a networking protocol as smart home devices. Additionally, the self-healing network provided up to a mile range for users. Riders can leave and rejoin group conversations during the commute. The new PackTalk Edge communicator will feature Cardo's second-generation DMC.
Second Gen DMC
As a result, DMC's coverage and connectivity will come with improvements in the latest PackTalk Edge. Expectations are that the Edge will also contain an improved Bluetooth 5.2 chip. It would allow for more excellent universal connectivity. The "Hey, Cardo" command may also activate connected devices. All thanks to an enhanced Natural Voice Operation engine.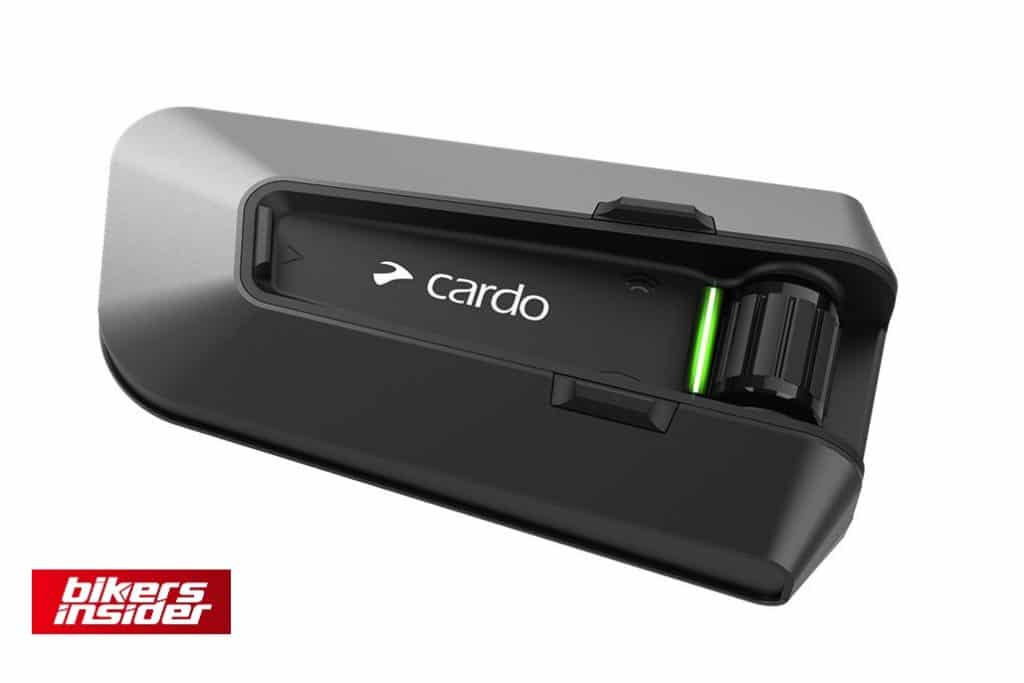 Sound by JBL
The PackTalk Edge features JBL speakers. Three new sound profiles are available for adjusting the sound. PackTalk edge comes with an upgraded noise-cancelling microphone. A new magnetic Air Mount makes the Cardo system more adaptable with universal helmet fitment.
The omission of antennae favours a sleeker, more functional design with Cardo. The Edge has a 13-hour battery life despite its compact size. With a 20-minute charge, USB-C fast charging recoups 2 hours of battery life, and full power is ready in 1.5-2 hours. The device features over-the-air software upgrades. The Cardo Connect app keeps the PackTalk Edge up-to-date with the latest firmware.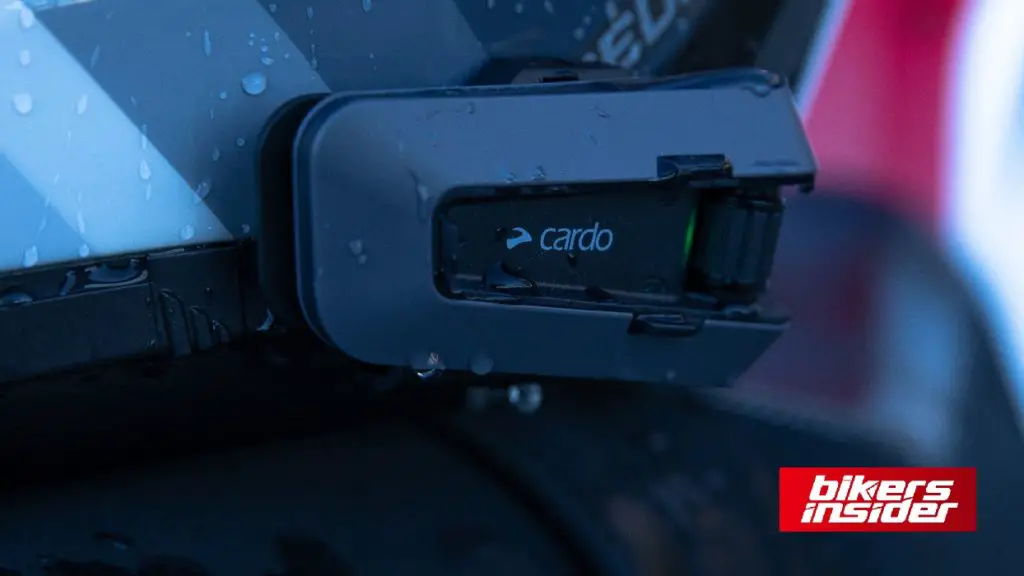 Cardo Systems CEO Alon Lumbroso said, "This latest offering is testament to Cardo's three pillars — quality, deliberate innovation, and user-first." A company spokesperson said, "Innovation is in our company DNA. We're happy to transfer that into a product for fellow motorcyclists."
Pricing Cardo PackTalk Edge
The PackTalk Edge will retail for $389.95 for a single device and $699.95 for a dual pack. Cardo's new comm device, the PackTalk Edge, will be available at retailers in late April 2022 or from the Cardo website for customers to buy. Cardo's latest software and hardware advances should also represent a watershed point in the Bluetooth communicator sector.
If you want us to review Cardo PackTalk edge, Please let us know in the comments and keep visiting BikersInsider for more news and updates.