Introduction
According to our study and research, there are 2 clear leaders on the market when it comes to Bluetooth communication systems, SENA and CARDO
Sena vs Cardo has been established as the battle of champions. They both have developed the most advanced motorbike intercom systems. And it doesn't look like they'll be slowing down anytime soon. No doubt both systems offer the best quality money can buy, but the question is which device offers more value for money? Cardo or Sena, Let's compare them thoroughly so that we can learn from them.. make sure to leave your comment below if you think we missed something.
A similar post on how to pick Bluetooth intercom might give you more insight.
Quick note, make sure to check what actual users think on Sena and Cardo devices.
Design
The Cardo Scala Rider's simple design makes the speech unit even more effective. As a bonus, this program allows the cellphone to function as a remote. It allows secure communication.
Other features include 'one-touch', making it easy to select music, delete or add users to the pack, and more. It can also switch between Bluetooth and DMC intercom modes with the tap of a finger.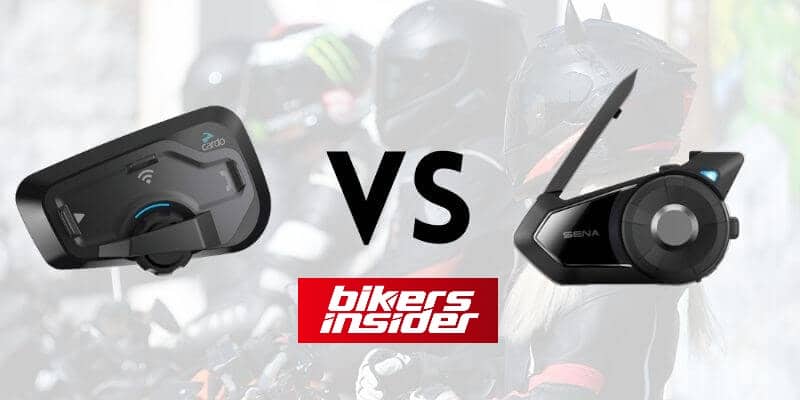 Newer Sena gadgets, on the other side, are sleek. Simple to use and carry about because of its elegant look. The rider has to attach it to the helmets, raise the antenna, and press the power button.
Both sets are relatively simple to put together. It only takes a few minutes to insert them between the helmet liner and the shell. They are both simple to connect to cellphones, whether Apple or Android. Both platforms can be used to run phone applications such as GPS, music, and call taking, among other things.
Mesh Technology
Cardo and Sena are market leaders in communications technology, particularly for motorbikes. Sena is a larger firm with R&D in various product lines besides motorcycles. Thus they have more breakthroughs.
Dynamic Mesh Communication by Cardo
DMC allows motorcycle groups to connect with one other and form a network. Disconnecting from the rest of the group is also an option. Other than that, one biker loses connection, the other would remain attached. Another feature of DMC technology is that one can pair it with Bluetooth devices from major manufacturers.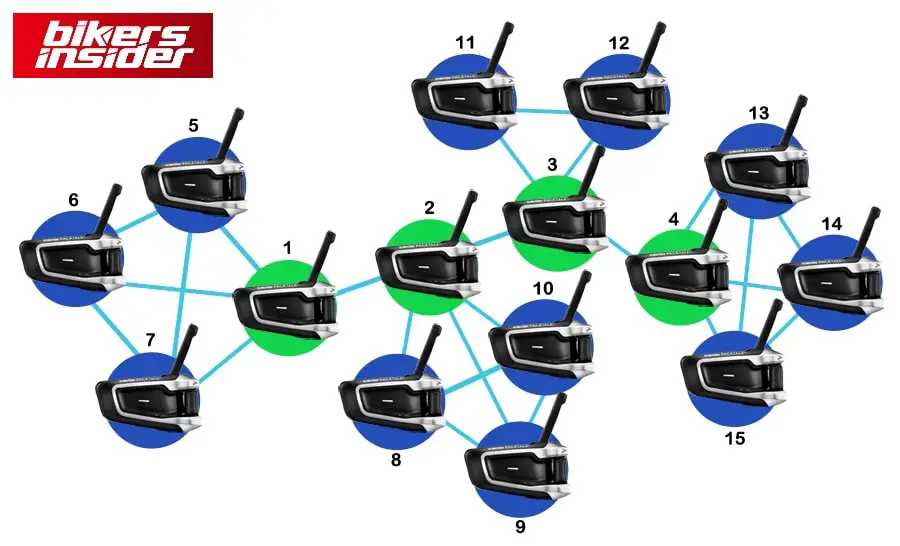 Mesh Intercom Technology by SENA
With this communication method in view, Sena aimed to increase communication amongst bikers. More than 30,000 people can participate in a group chat at once using the Mesh technology. It does not need headphones. In private conversations, cyclists can join and then leave the group. The mesh will reconnect when a rider leaves the field and returns.

Sound quality
The sound quality of Sena and Cardo is superior to that of motorcycle earbuds squeezed into a helmet. If you're a fan of Cardo, you'll find JBL headphones in their systems.
Cardo's decision to team up with JBL has proven a winning strategy. High-end JBL speakers keep the communication in the bike ahead of the pack when it comes to audio quality. Now, Cardo is proud to be a pioneer in this new technology.
The sound quality provided by the JBL speakers makes music an enjoyable experience. Additionally, other functions like FM radio, smart audio mixing. These features can be used for up to a mile, and most of 15 cyclists can connect at once.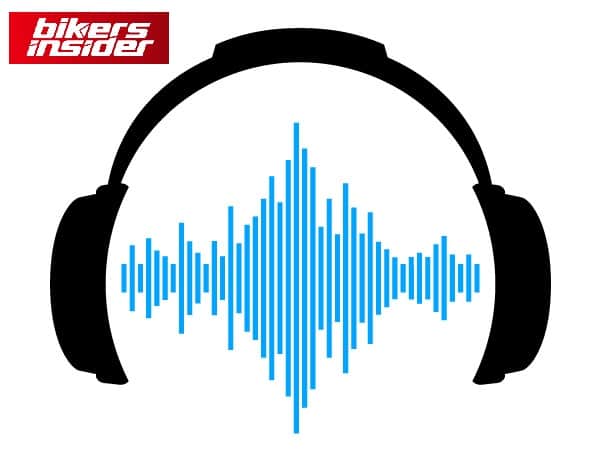 The Sena hasn't engaged any audio experts or specialized speakers. Communications between the packers may be clearly heard thanks to their Mesh network. Besides, the speakers are louder and more precise than those on any other intercom. They give users the impression that the person conversing is standing next to them.
As riders speed up, they will appreciate the high-quality FM audio output and the ability to adjust the level. Also, as the bike loses speed, the volume reduces.
In this section of Sena vs cardo, the cardo remains the winner by a nose due to JBL installation.
Range
The Cardo is designed for intercom communication in realistic settings. It is necessary to be within a mile of the other party. In a communication breakdown, communications up to one kilometer would be effective.
The Sena defeats the 'Cardo Mile,' and communication under favorable conditions by .2 mile. If you have a group of more than six riders, both Cardo and Sena have mesh technology (DMC and Mesh 2.0). They can manage communication up to a distance of five kilometers between them. Sena's advantage over Cardo is that Sena may include an almost endless number of guests in its group. Thanks to their use of mesh technology. In the range competition of Sena vs cardo, Sena remains the leader.
However, the combined range for riders is just roughly 5 miles for both brands. It is possible to jump from one biker to the next within this range.
Voice Assistance
Once one has fled, simply say 'Hey Cardo' and give the command to act. In other words, you don't move a muscle, and the voice command accomplishes anything you tell it to do. 'Hey Cardo, play the music' or 'raise the volume' could command.
Voice commands must be used with caution because shouting causes voice distortion and incorrect command execution.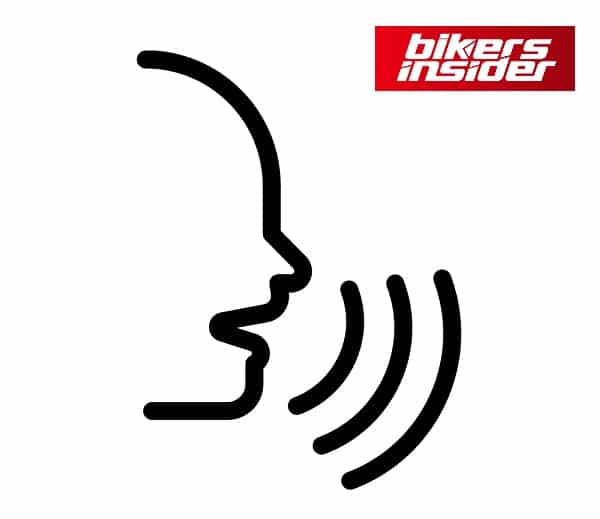 On newer Sena devices, voice command is also available. Users simply say "Hey Google or Hey Siri" whenever they need a specific function. These processes are simple to set up using the smartphone connected to the intercom.
Verdict
Motorcycle intercom systems are available in a broad variety of models. Depending on your riding style, the contest of Sena vs Cardo provides a variety of models to choose from. Buying a motorbike intercom system is an investment. Do your homework before making a final decision.
Make a list of your requirements and perform a needs analysis before making a motorcycle buy. A high-end Sena model would be pointless for a novice who prefers to ride alone. To sum it up:
All the areas, including mesh technology, better battery life, auto-reconnect, and good range, features in Cardo. Sena also checks off the majority of the boxes on this list. Endless users, public mode, mesh technology, and a variety of included accessories are a few of the features it has to offer.
But, Sena has a serious flaw: it lacks a waterproof label. For this reason, choosing Sena can be a risk if you plan on riding in rainy weather. '
When deciding whether to use Cardo or Sena, keep your specific needs and expectations in mind. To decide which one is the best? we let you choose based on your experiences.
Users Feedback
Most of the users express their feedback on online marketplaces and you can use this to your advantage, on the links below you can both devices where you can find a lot of insights from users who bought used these communication systems.
What Cardo Users say?
What Sena Users say?
You will find different perspectives of users based on their needs. Who do you think is a winner between sena vs cardo? Please let us know in the comments below.