Introduction
While riding, Bluetooth intercom gadgets for motorcycle helmets are vital. You need a good Bluetooth motorbike helmet intercom device if you want to make phone calls. You can listen to music or talk to the people you're riding with.
The approach of the motorcycle helmet intercom, based on cutting-edge modern technology. It transformed the way motorcyclists communicated. Motorbike riders used to communicate using sign languages and lights signals earlier. Using the motorcycle intercoms, you can have seamless chats with your riding groups.
Check this posts if you are looking for the best Bluetooth intercom headsets available in 2021
The Bluetooth Intercom device fits on the driver's helmet to reduce interruptions. These gadgets come in a wide range of prices and varieties, so you won't have to empty your pocket to find the one you want.
While there are countless choices available today, all are not feature-rich. here are There must be plenty of features and functionality in communication equipment. Here we will discuss how to pick the best Bluetooth intercom for your motorcycle helmet.
1. Range/Coverage
Motorcycle intercoms should have as wide a communication range as possible. It will, of course, be determined by the size of your riding team and the locations to which you intend to take your motorcycles.
If you're biking in the countryside, you won't be far from each other because there's less traffic. You'll also require an intercom with a smaller series of roughly 500m in this circumstance.
What if you're driving down the freeway or in the middle of a city with a lot of people using the internet? If this happens, you and your riding companions will most probably grow apart. As a result, you'll need communications that have a range of about 1000 meters.
It's not critical to have the most variety if you want an intercom to talk to your fellows. For a wide range of coverage, there are few choices for consideration. Cardo Packtalk Slim and Sena 30K both have a range of 8 KM.  Cardo Packtalk Slim features dynamic mesh, while Sena 30K implements neutral mesh technology in their devices.
2. Audio Quality and Noise Cancellation
It would be best if you only bought intercoms that have real high-quality audio output. Use your intercom system to its full potential if you can converse with other drivers. While maintaining full focus on the road without any worries. Being in the middle of heavy traffic can make it difficult to hear, even using expensive headsets.
Watch out for DSP (Digital Signal Processing). That comes with noise and echo cancellation capabilities. They're critical in reducing the amount of noise from your bike engine. They also suppress the sound of the wind and oncoming traffic so that you can hear everything well.
Besides, the intercom must have high-definition speakers with strong bass. You will get a more immersive music listening experience. You will get improved audio clarity with them.
As a result, you should bear this in mind when looking for the best intercom; they will be more expensive. Cardo Freecom 4 Plus is a perfect example of a device with superior audio featuring JBL speakers.
3. Connectivity
It is also a crucial consideration. To reach as many of your fellow riders as possible, you must adopt this method. It protects your group and keeps you all together even while you're in unknown territory.
Most intercom systems have between two and four major connections. However, others have as many as fifteen connections built in them. Select the Many Connection intercoms if you have a big group.
Yet, the rise in connections is also accompanied by a large increase in price. As a result, take a look at your spending plan and see how many connections you can get for your money. Sena 30K and Sena 20S Evo are famous for their superior connectivity as a Bluetooth intercom.
Smartphones can connect to your motorcycle intercom as an extra wonderful feature. It's possible to manage phone calls if you pair Bluetooth with your smartphone.
Additionally, you will listen to your favorite songs on your phone if you consider yourself an audiophile.
4. Weather Sheilding
You can't control the weather on a long trip. So, you don't want bad weather to interfere with conversations with your companions. As a result, make sure your internal communication system is open. Even if there is a sudden rain, your communication system will remain functional.
When considering protection, remember that waterproof vs. water-resistant means two different things. A water-resistant intercom is less expensive, but it offers less security. A waterproof intercom provides superior security.
It's immune to even torrential downpours. Because you never know what the weather will bring, you prepare yourself. It is our recommendation to use the waterproof intercom, as it is the best option for bikes.
Using a device that can withstand stormy and snowy conditions is preferable. Otherwise, use a plastic cover around your Bluetooth intercom. The first option is the most convenient!
5. Pricing
This one is among the most crucial factors to consider when purchasing this type of merchandise. It is because if you pay more, you will have more options and vice versa. So, if you want more functionality, the price will rise, and you'll only need one of them to earn a higher overall score. The best method to deal with this is to set a budget and create a limited-range communication system. THOKWOK BT-S3 provides better features of Bluetooth intercom within your budget. It might not best value for money but the most affordable one.
And, to find the greatest solutions in this price bracket, it is best to read several reviews before making a decision. Examine the features of each motorbike intercom system.
6. Ease of Use/User Friendly
If you have no prior experience with intercoms, we recommend choosing a simple intercom from Choose Best Intercom. It is because you are using the gadget while driving, which may be a distraction in the first place. A more sophisticated intercom compromises the primary purpose of making the journey safe. Keep it in mind whenever you use an intercom. Bluetooth intercoms from Sena are notoriously famous for being user-friendly.
Please don't get caught up in the system's complexity since it prevents you from taking your eyes off the road, which can be quite dangerous. As a result, you should always look for an internal communication system that is simple to use and makes things simple.
7. Battery
You'll agree that a device whose battery ends up dead in the middle of a conversation is stressful. As a result, we also recommend that you look for a configuration with an extra reliable battery. That provides you with long hours of talk time. Whether on your handset or the intercom for motorcycle Riding Over Long Distances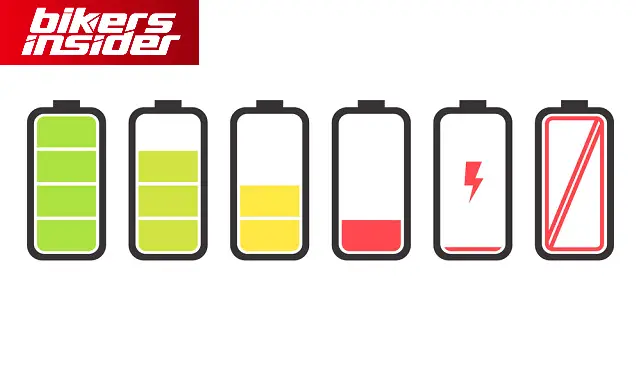 The majority of the headsets we've looked at so far come with good batteries. That provides a pretty standard talk time of 6-8 hours and a wonderful standby time of 300 hours. In comparison, some devices like Lexin LX-FT4 provide 15 hours of talk time on a single charge.
One more thing… for your convenience, look for a battery with a faster charging time.
8. Aerodynamics
The Bluetooth-ready helmet and a helmet with an intercom mounting are different units. You can mount a Bluetooth intercom to any motorcycle helmet. At the same time, the Bluetooth helmet is an integrated system.
Many intercom mounting systems use wireless Bluetooth technology as well. You can change them from helmet to helmet, and they are more versatile than a Bluetooth helmet. You can make any helmet into a Bluetooth helmet by using a Bluetooth intercom system. It gives intercom mounting solutions a level of adaptability that Bluetooth helmets lack.
Bluetooth helmets have the advantage of easy to use than intercom mounting systems. Due to Bluetooth integration into the helmet system, it is easier to use than intercoms.
We've seen an increase in the number of helmet makers making their own Bluetooth devices. That is compatible with their helmet models. The positives of this are that it will save you a lot of time fitting a device on the helmet. They are making it easy to fit, and often, it's snug with the helmet, which is good for aerodynamic. Speaking of which, AGV recently released their Bluetooth device with excellent aerodynamics. Many other helmet manufactures are doing the same.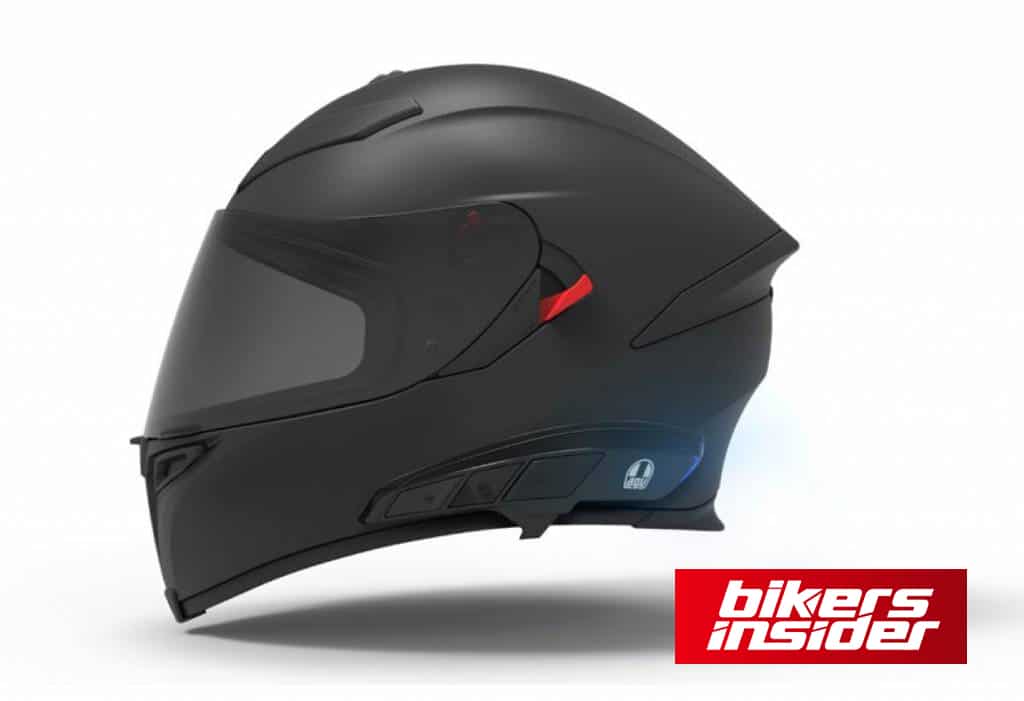 Here is a list of the top 6 Bluetooth-enabled helmets you might be interested in.
Bluetooth inclusion in a helmet will improve aerodynamics while driving. The flushing will also provide shielding from harsh weather.
Conclusion
For some people, the goal of riding is to get away from it all. The prospect of traveling with a rider and having them able to chat to you could sound like a nightmare. Yet, with bikes packing so much electronics, the usage of communication is simple. A Bluetooth headset can enable listening to music from your phone or making calls from turn-by-turn navigation using Google Maps or Waze to instruct fellow riders. With a Bluetooth headset, you may be able to communicate with your riding companions.
With many features described earlier, you can select the best Bluetooth device. So you will not miss any conversation with your fellow riders while on the road.
Check out our list of the best Bluetooth devices.