Introduction
This decade has seen a dramatic rise in the use of bike-to-bike communication systems. In response to rising demand, the capabilities of these gadgets have improved. In the end, this has led to a boom in low-quality technology. They provide nothing but irritation for your hard-earned money!
If you have a motorcycle intercom system, you should talk with your other riders. It should be simple to use and not have you beating your head on the dashboard in frustration!
We've compiled a list of quality products from some leading brands to help you choose the right one. The purpose of the post is to present the best budget motorcycle intercom. Some brands have risen to the top due to their high-quality products throughout time. Even among these few suppliers, selecting the appropriate product might be difficult!
It's a basic process that we use to make recommendations. When making decisions, we use a combination of personal experiences. You can read our guide on how to pick Bluetooth intercom.
It includes product knowledge and real-life reviews from amazon, make sure to check amazon reviews for each device at the bottom of this post to get even better insight. There must be a specific level of satisfaction, positive evaluations from reputable sources. The proper value balance for money for every product is also pivotal. If it meets all the requirements, it should be included on the list without breaking your bank.
Differance between Bluetooth headset and Intercom
As recently as ten years ago, if you intended to listen to the radio while riding your motorcycle or talking with a passenger, you'd likely have had some kit like an Autocom. Rather than relying on Bluetooth to connect, these systems communicate via radio waves.
A Bluetooth headset can now serve a plethora of purposes. The bulk of customers wants to play Spotify or make phone calls while connected to their own devices.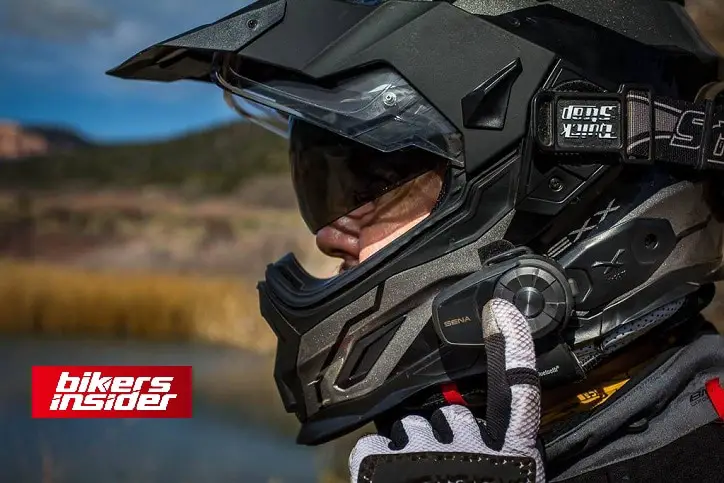 Most Bluetooth headsets allow you to communicate with a passenger by linking two headsets from the same manufacturer.
In the same way, if you wish to converse with a riding partner. You'll have no problem if you both buy the same brand and stay within a respectable distance of each other. Just to remind all readers, Bluetooth headsets have replaced the traditional radio intercoms.
1. Cardo freecom 2 Plus
Here is the Cardo Freecom 2+, the next in our line. Compared to the previous model, this one has a few improvements. Names like "1+," "2+," and "4+" are given to the Freecom series. Product differences are based on how many riders each system can accommodate. While the 1+ system is for one person alone, the 2+ system is for two people simultaneously. The 4+ is a four-way communication system for riders.
The 2+ configuration is more convenient for us. This compact device has two Bluetooth channels:
Click-to-link
Stereo audio sharing between the rider and passenger
GPS connectivity
A built-in FM radio
A USB port
Speed dialing and other functions can be performed thanks to phone interconnection.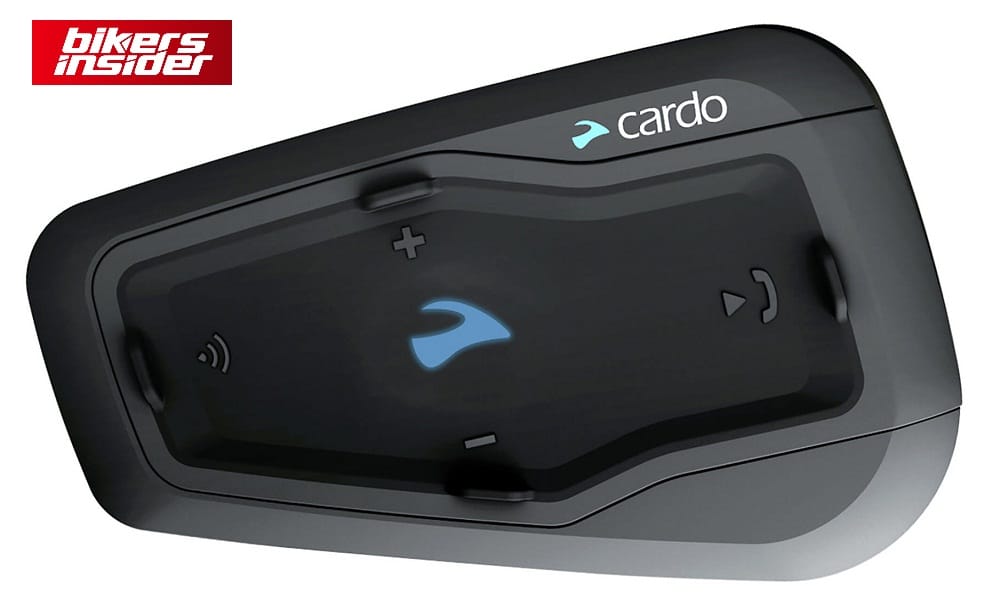 Bluetooth 4.1 technology powers the system, which is both small and portable. Hybrid and corded microphones, as well as HD 40mm stereo speakers, are all included. IP67 waterproof certification makes this an excellent system for rainy environments!
The only significant drawback to this device is that it only has a range of 500 meters. Nonetheless, it's a tiny nitpick!
PROS
Supports for multiple modes of music
Half helmet kit available
Ease of use
CONS
Battery backup is not very promising
2. Sena SMH10D-11
Sena's SMH10D-11 Bluetooth headset is compatible with a wide range of devices. Hands-free Audio Transmission technologies allow streaming audio tracks to be played without hassle. Every cellphone has the HSP/HFP capability to share audio files with other devices. It is compatible with media streaming devices. It includes MP3 players and sound cards that support Advanced Audio Distribution Profile (ADP).
THANKS TO ITS IMPRESSIVE FEATURES; the SMH10D-11 is a well-known model in its class. To adjust the volume of the voice, music, and intercom, use the convenient Jog Dial feature. It is possible to save different volume levels on phones that are already linked. Because of this, incoming calls are easy to pick. After switching to music streaming, you won't have to put up with a lot of noise.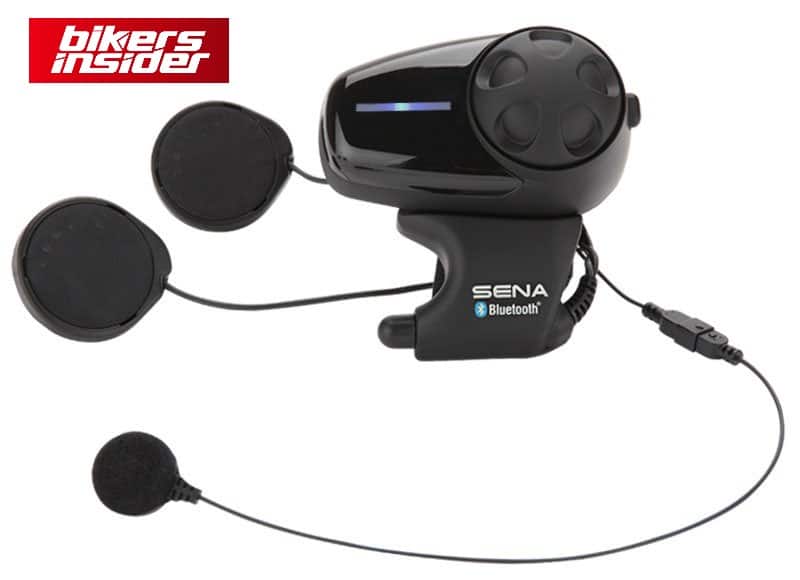 Biker's expectations for this Bluetooth headset are high due to the well-known brand. The best budget motorcycle intercom is compatible with a range of helmets. You get a universal microphone kit with this buy. You can choose between a boom microphone and a wired microphone depending on your pick.
The headset creators give a two-year warranty if the headset malfunctions. Within two years after buying, it covers defects in craftsmanship. As a buyer, you must preserve the warranty card in a safe place.
PROS
Wider range
Advanced noise control
Seamless connectivity
CONS
Supports older version of Bluetooth 3.0
Smaller speakers
3. Sena 5S
When purchasing equipment, price is usually the most important consideration. The good news is that this model is available at a reasonable price. Price makes this headset a strong competitor in the budget motorcycle intercom list. A single and dual-pack versions of this Sena product are available. The crucial component is included in both sets.
These speakers are designed to be used daily. Clamps for the speakers, an adapter for surface-mounting, a corded mic, an Allen wrench, a holder for boom mic, and fasteners for each accessory are included in the single pack of this headset. In the same way, the dual pack contains twice as many of these things.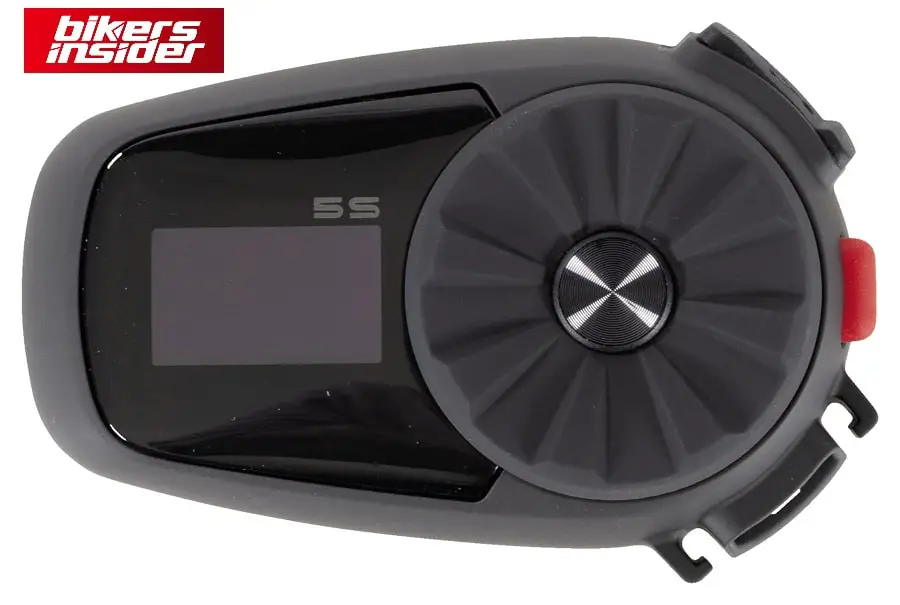 In other words, this headset comes with all the necessary accessories included in its price. As a result, it's one of the best budget motorcycle intercom systems. The module can withstand extremely high temperatures. It will continue to function whether it's -10°C or 55°C outside. It also features a jog dial that may adjust the volume. Despite this, some consumers have complained that it is difficult to use. This model's voice quality is exceptional for a helmet speaker. It also recognizes voice instructions in eight different widely spoken languages.
PROS
Weather shielded
Wide range
Ease of use
CONS
No adaptive volume control
Battery backup is not good
4. Uclear AMP Go 2
There are a lot of Bluetooth communicators on the market, but none are as cheap as the UCLEAR AMP Go 2. The AMP Go 2 is the latest edition of its popular Go system. It offers several notable improvements over the original.
Bluetooth 5.0 version and full-duplex intercom technology make the AMP Go 2 an ideal choice. For riders who want to communicate with their passengers while riding. It supports up to 800 meters in range. The two-person intercom can bond to mixed Bluetooth devices, such as GPS units and phones.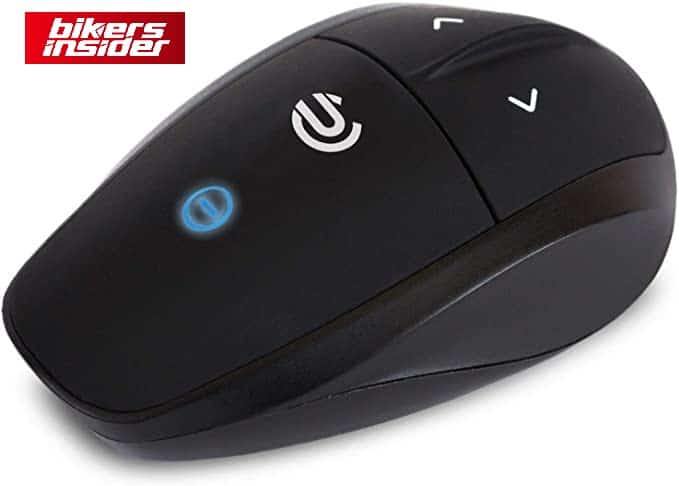 Hardware features high-definition speakers and the weatherproof UCLEAR AMP Go 2 control device. The battery life of the control unit is 12 hours. UCLEAR's Clearlink smartphone app is included with the buy of this system.
Generally speaking, this is an excellent, budget motorcycle intercom system. It has some limitations, such as the lack of two-user compatibility and music sharing. Despite this, it's impossible to beat this product for its price. It's a great beginner device.
PROS
Bluetooth 5.0 connectivity
40mm speakers
Full duplex intercom
Good range
CONS
Not suitable for rider to rider or rider to passenger
Volume output is not great
5. Lexin LX B4FM
Further, it's safe to use at all speeds. The unit's large buttons are also enormous. Because of this, you can use it while wearing gloves. Alternatively, you can use just one hand to operate the controls. You merely have to press a button once to change the song or alter the volume. Using this system is an absolute joy.
This 4-way speaker system is a great choice for music lovers. There are two categories of riders when it comes to motorcycles. One of them enjoys listening to music, while the other does not. However, the ease of use and low cost make this the greatest motorbike Bluetooth headset for the money.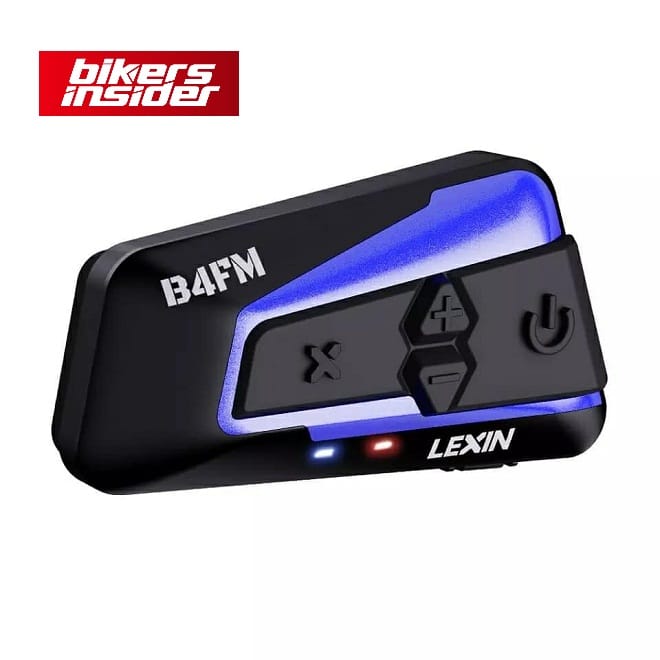 With its excellent audio, you'll hear every word of the lyrics clearly. When using this device, you won't experience any lag in your connection. Signal interference is a thing of the past, so rest assured. In addition, voice activation is available for times when buttons aren't accessible. It's water-resistant up to IP67, so you don't have to worry. With 300-hour battery life, it will last you 15 hours of talk time.
It incorporates noise-canceling functions in order to block out the outside sounds. There's also a 1500-meter range between you and your four pals. When you've had enough of your music, there's always the FM Radio channel.
PROS
Affordable price
Good audio quality
Ease of use
CONS
Buttons are not very convinient
Poor clip quality
6. Fodsports M1 S Plus
Most of the competitors on our list have this model's 4.1 connectivity. Yet, the headset's stability and support make it the best budget motorcycle intercom. It only takes a few minutes to set up. The system's usability is satisfactory. Because of this, it can connect with twice as many bikers as its competitors. Everyone should use it because it is a safe and trusted option.
It's an excellent way to remain in touch with other riders, pals, or family. Noise-canceling capabilities and a reasonable price make this a good choice. System design features voice commands.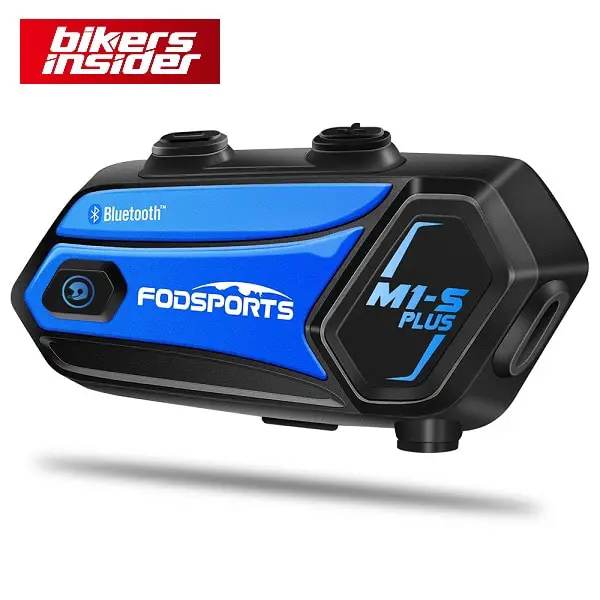 1.2 miles of intercom communication are available with the unit. 0.3 miles is the most significant distance between two bikes. All seven riders can converse with each other. As a result, hands-free communication is safer. You have the option to switch off the intercom system or share music with your group.
Additionally, this headset has GPS navigation built-in. A simple glance at the map will tell you where you're going without the use of your phone. Your headset can be used to listen to the audible instructions. A membrane monomer features in this device, resulting in excellent sound quality. Reproducibility and high-quality sound are consistent even when driving at high speeds.
PROS
Wide range
Long battery backup
Weather shielded
Crystal clear sound
CONS
Effective communication range is 500 meters
Quality decreases as riders are added
7. Freedconn T-COMVB
The 800m range of this headset makes it challenging to hear the intercom channel until you reach it. Alternatively, you may like to tune in to the station's online stream. For those who enjoy listening to ads, etc., the FM Radio feature is a welcome addition. It can be activated by pressing a button combination. A jog dial is also included.
This is the best low-cost Bluetooth headset for motorcycles that can replay a good amount of music. The A2DP profile and a single jog dial spin. The mic's audio is crystal clear. For long-distance rides, the battery life is enough. It allows you to talk over the intercom while listening to your favorite music or following GPS directions.
The headset contains a DSP echo cancellation feature for noise reduction. Because of this, your rides will be more enjoyable.
On a 4-5 hour ride, you can hold a chat with another rider without pausing the music. According to our team, listening to music for over eight hours is possible. To keep the intercom in place, Velcro fastens it to the helmet.
PROS
Affordable price
Good sound quality
Durable build
CONS
No voice assistant support
Low range
8. Thokwok BT-S3
MP3 players, phones, and many earpieces are all supported by this device. You won't have to take your hands off the handlebars to answer a phone call or change the radio station.
This design must allow a large number of people to communicate at the very same time. Voice conferencing technology is an essential factor in the decision-making process. A voice-canceling feature makes it easier to drive in crowded areas, such as traffic.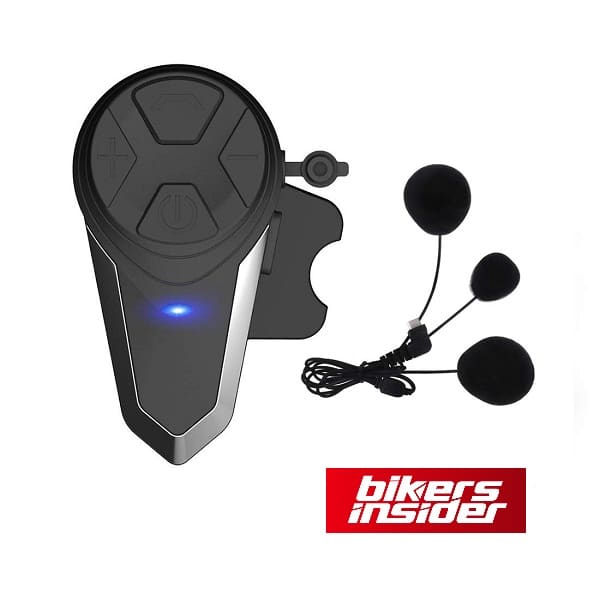 It supports a wide range of helmets, including the most popular ones. Yet, if your helmet's interior has less capacity, you'll want to double-check your helmet's dimensions first. A vast push-button is present on the gadget to control functions while wearing gloves.
The headset is also waterproof, which is a nice perk. According to this assertion, you don't need to remove the headset when it's raining. The excellent level of weather resistance is due to the use of waterproof silica gel in the design.
PROS
Good price
Ease of use
FM-Radio
CONS
Low range
Big USB connector
9. Cardo freecom 4 Plus
Traveling by motorcycle while listening to music is a joyful experience. An excellent listening experience can be had regardless of whether you're driving through the mountains or speeding down a freeway. It's the greatest bike-to-bike Bluetooth headset for listening to music as you talk with your other riders. You can take calls, make phone calls, and operate your smartphones by touching the device or issuing a command.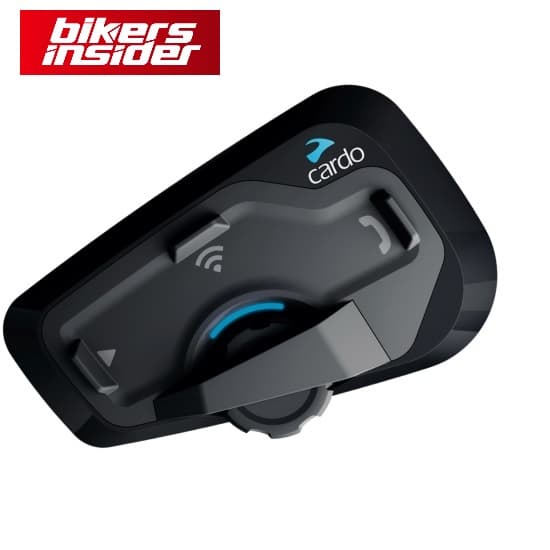 RDS (Radio Data System) helps you select the strongest FM signal. With this headset, music lovers will control and share their playlists while on the road. A Bluetooth headset can connect with a wide range of devices, regardless of the brand. Additionally, changes the level based on the ambient noise.
You can charge your headset with a 12V charger when you run out of battery. To use the app, you tap on the home button. It's possible to have an intercom chat with more than one individual. Using the intercom, you and your pals may stay in touch while driving. A range of 1. 2 kilometers is guaranteed by this 4-way budget motorcycle intercom system.
PROS
Great sound quality
Good battey backup
Features rich
CONS
Limited range
Higher price
Users Feedbacks + common questions and answers
Cardo Freecom 2 Plus review and feedbacks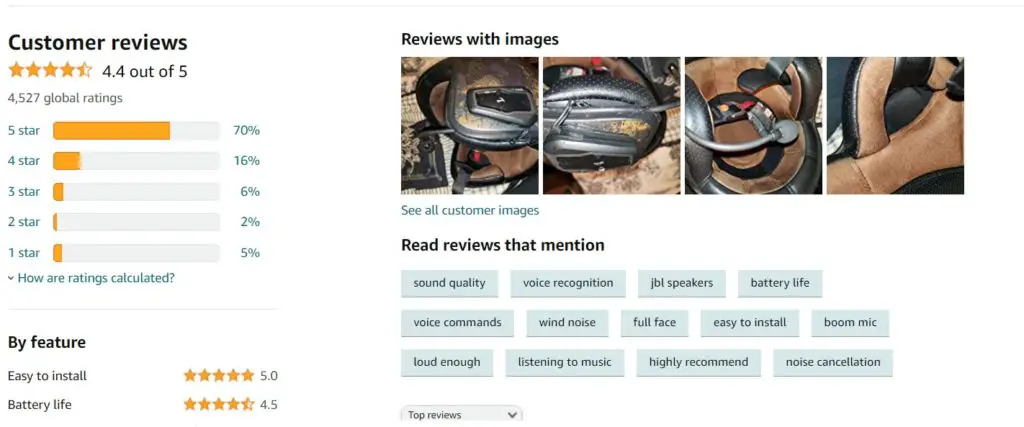 Sena SMH10-11 review and feedbacks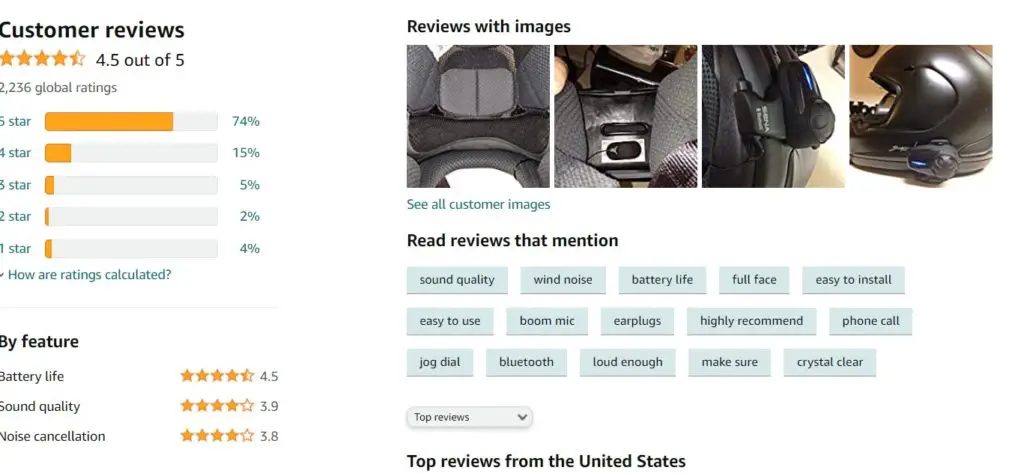 Sena S5 review and feedbacks
Uclear AMP GO 2 review and feedbacks

Lexin LX B4M review and feedbacks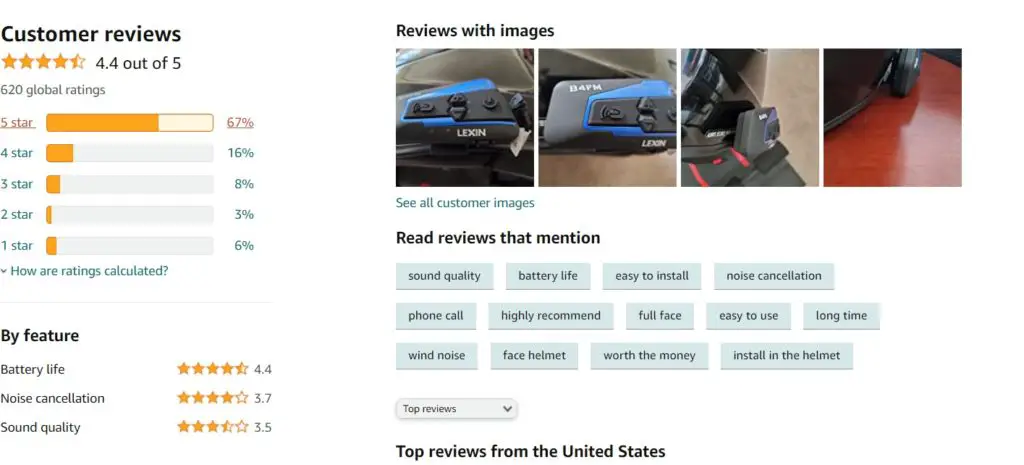 Fodsports M1 S Plus review and feedbacks
Freedconn T-COMVB review and feedbacks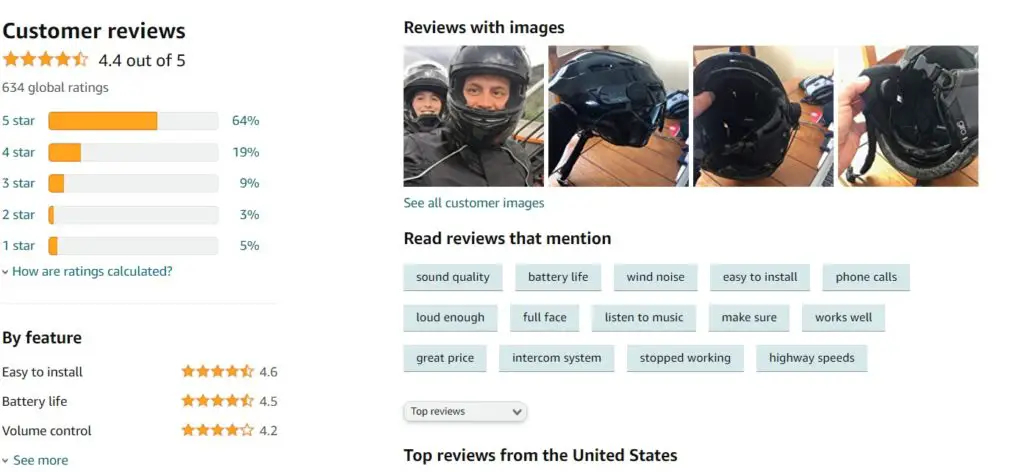 Thokwok BT-S3 review and feedbacks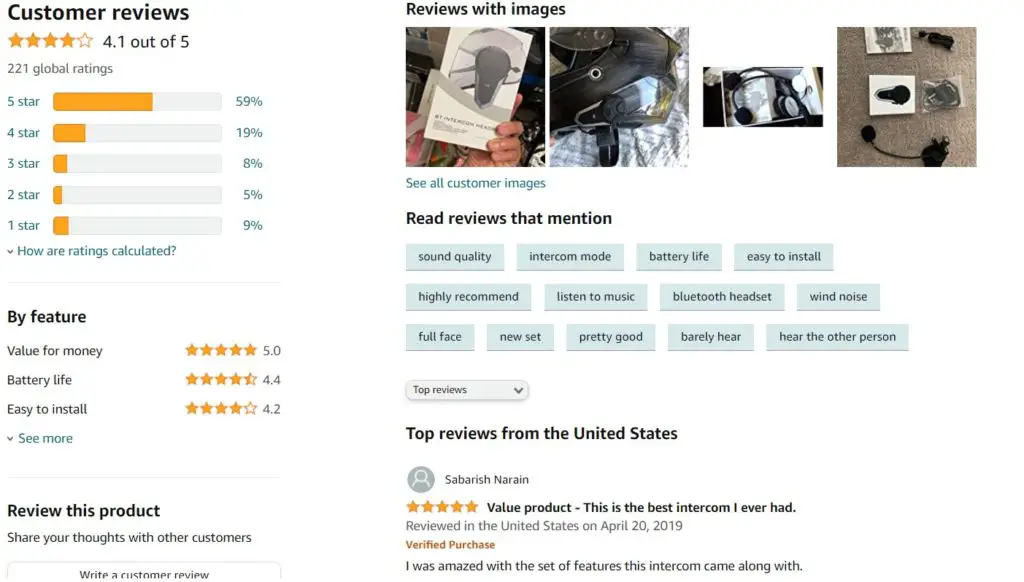 Cardo Freecom 4 Plus review and feedbacks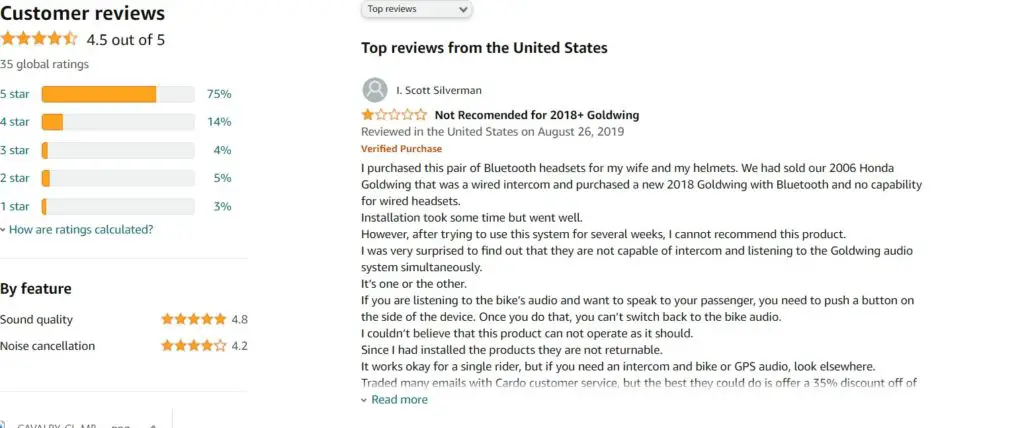 Conclusion
All of the units in our list of the best cheap motorbike Bluetooth headsets are loaded with incredible features. We genuinely hope that our analysis will help the reader in understanding why there are hundreds of different headsets available on the market today.
Because of this, locating the best budget motorcycle intercom can be a difficult task for anyone. Consider the characteristics you will require in a communication system that will be used with your helmet during your trip if you are looking for one. Furthermore, it is best to read through the information provided about the product against your requirements.