Streetfighter helmets enjoy enormous popularity, especially for sportbike and naked bike riders. You know, the aggressive styling of these helmets just goes hand in hand with powerful motorbikes. Helmets of questionable quality dominate the sub-$150 price range. So, how does the LS2 Street Fighter helmet fit in the bunch? Well, read on our LS2 Street Fighter helmet review to find out more!
Before we start, we should say that LS2 is a reputable motorcycle helmet brand. They are renowned for creating durable and stylish full-face, modular, and jet helmets since the 1990s. The company is still going strong, chasing improvement with each new helmet in their lineup.
Now that you know a bit about the manufacturer itself, it is time to commence our LS2 Street Fighter helmet review!
LS2 Street Fighter Helmet Review – Features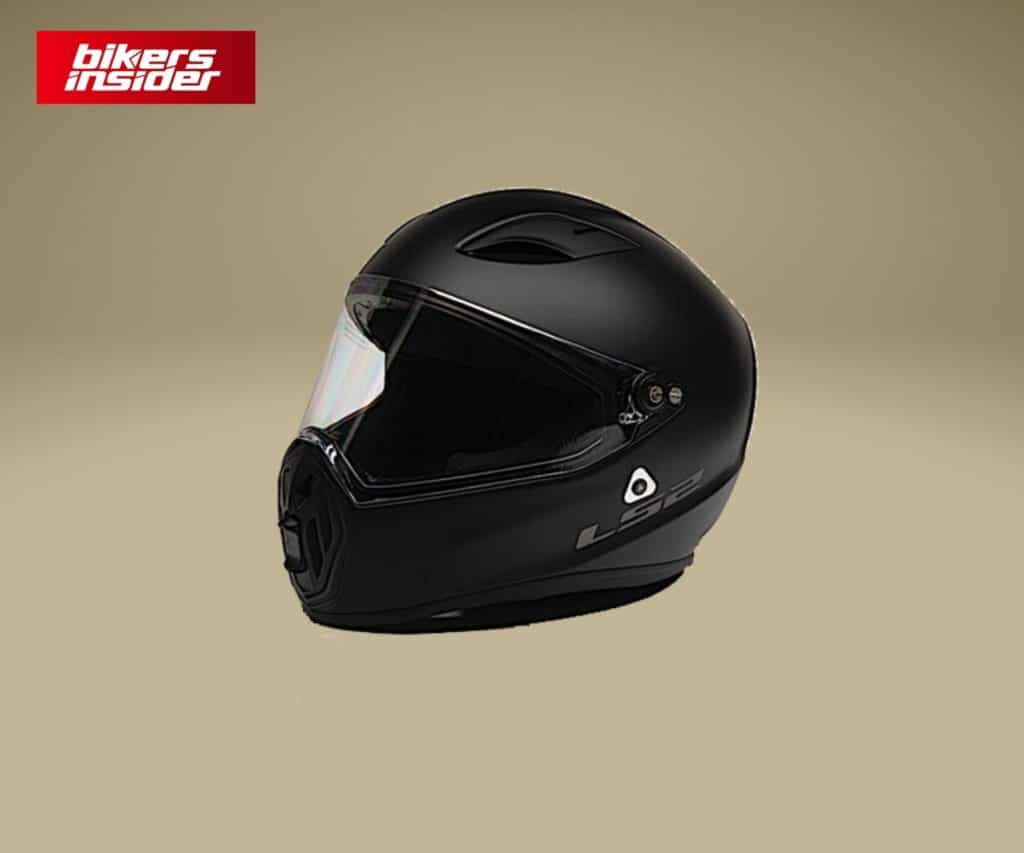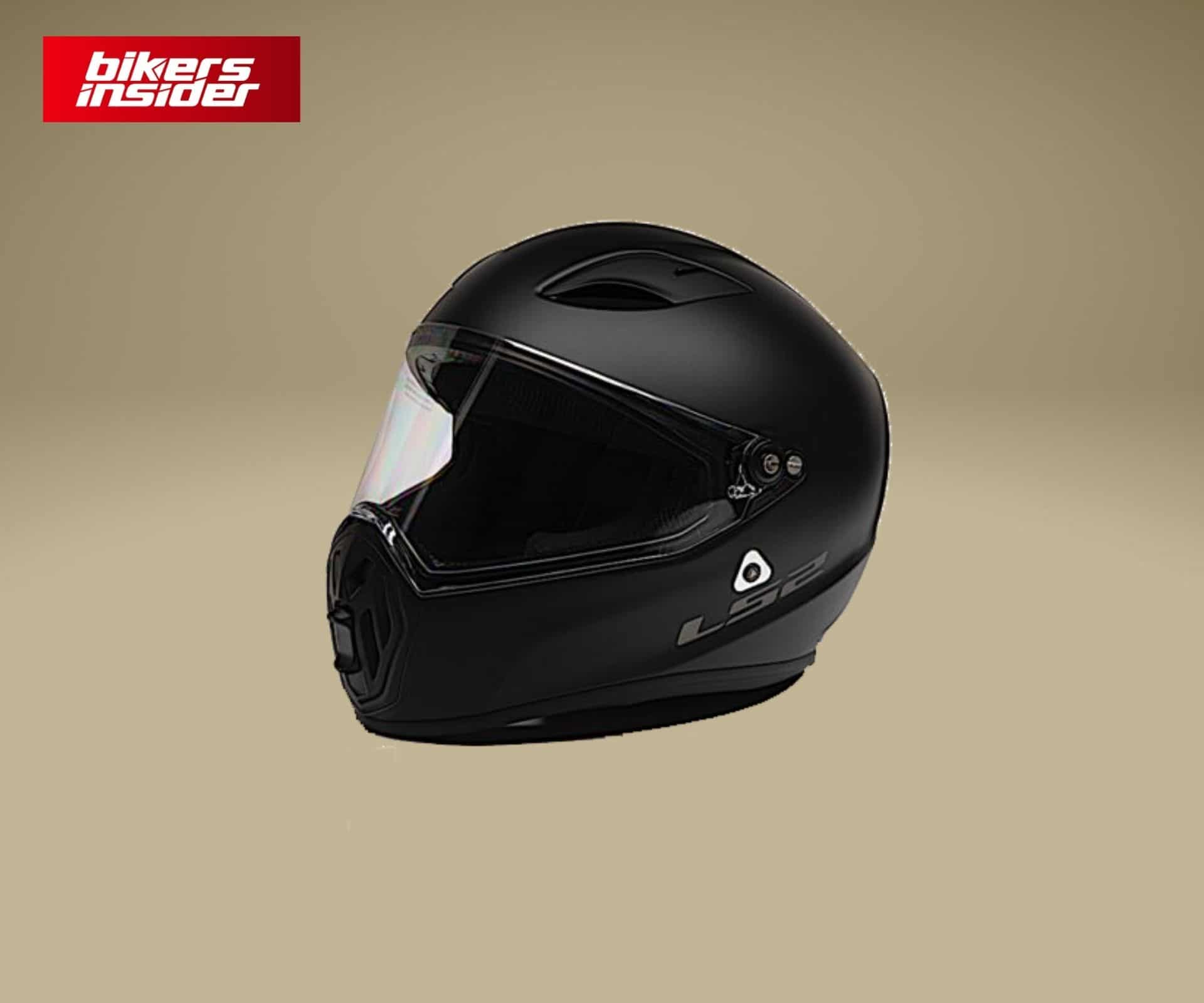 If you are in a rush, no worries! Here are all the essential features of the LS2 Street Fighter helmet you should know about:
Advanced Polymer Alloy composite shell
Full-face streetfighter helmet
Weighs 2,82 pounds (which is 1,28 kg)
Intermediate oval shell shape
Polycarbonate face shield with anti-fog and anti-scratch coatings
Visor peak
Toggleable chin vent
Two toggleable top vents
Passive rear vent
Breathable and eyeglasses-friendly EPS comfort liner
D-ring chin strap
Snell 2020 safety rating along with the DOT safety certification
Without too much fuss, let's dive in deep in our LS2 Street Fighter helmet review!
Construction & Design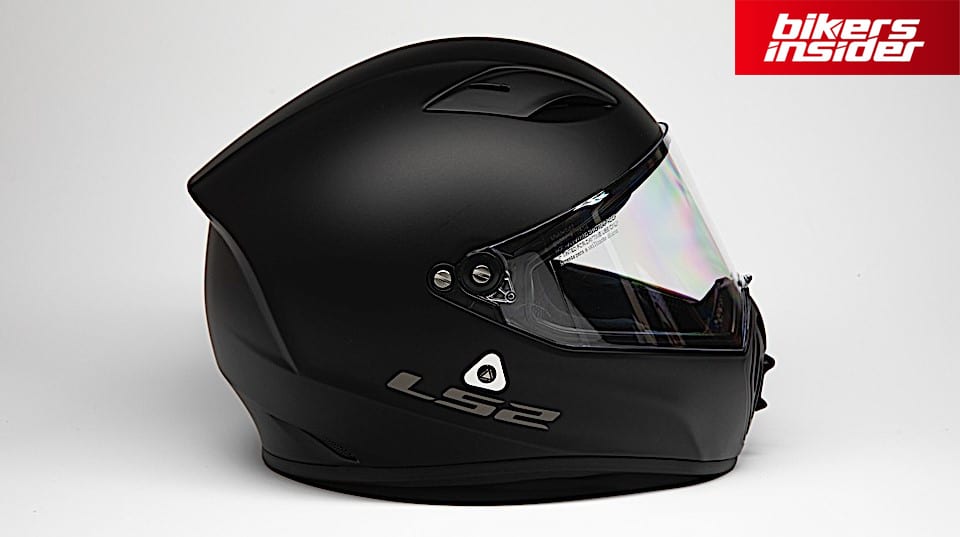 The LS2 Street Fighter full-face helmet features an Advanced Polymer Alloy composite shell. This type of shell is an in-house shell-type from LS2. It's created by stretching and shrinking aramid fibers encased in a polymer. The result is a lightweight and highly protective shell, which is quite surprising to see in this price range.
Looking for another outing from LS2? Check out our LS2 Valiant review then!
This helmet weighs 1,28 kg (which is 2,82 pounds), which will make it very comfortable to wear for longer rides. It sports an intermediate oval internal shape which should be a nice fit for most riders out on the West (Europe and the Americas). That means its shell is a bit more elongated from the front to back than the sides of the shell. We will talk more about how cheek pads can impact the fit in the Comfort section.
The overall design of the LS2 Street Fighter helmet is aggressive, with clearly distinguishable edges on the vents that promote aerodynamics. It's certainly a type of helmet that you will want to wear just for the looks alone.
Vision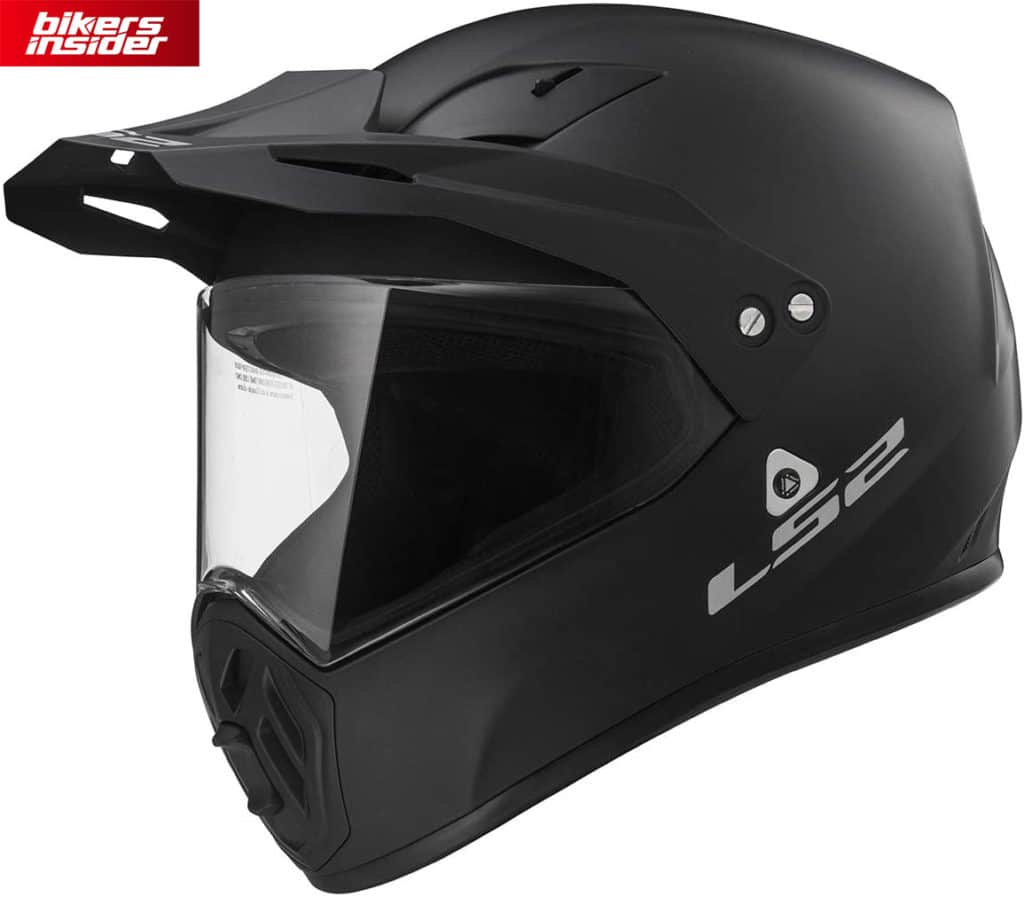 Just to point it out, the LS2 streetfighter helmet doesn't come with an internal sun visor. So, there is only a polycarbonate clear face shield that provides great visibility. Sadly, no Pinlock for this particular LS2 helmet, but the visor is coated with anti-fog and anti-scratch solutions. One other thing to point out is that you will get a removable peak with this visor, which will be an amazing addition for all you folks into dirt bike riding!
Looking at the face shield, we can see a tab in the middle of it. You can use this tab to open and close the visor. It also provides additional sealing, which complements the gasket very well. Overall, the gasket and the face shield are designed to keep the wind noise down to a minimum.
Of course, wind noise is quite subjective for each rider. It depends on your speed, your height, and the inclusion of windscreen and fairings on your bike as well. Nevertheless, the gasket feels quite beefy, which creates a nice seal for this particular clear face shield.
Comfort
As we work our way in the LS2 Street Fighter helmet interior, we can see the double-D ring closure system. The helmet is quite easy to take off because of that particular chin strap. Also, we prefer it more over the micrometric strap system, as that one can be pretty tight on your neck.
Moving further, we can see the cheek pads with nice contour for additional comfort. Still, it is fair to say that the cheek pads will provide a very snug fit. Don't let that tightness scare you away; after a few rides, your head will eventually break in the cheek pads, making for a much more comfortable experience.
The inner liner is nothing special, it is fully removable and washable, and the fabric won't induce any irritations on your hair or skin. Its design is eyeglasses-friendly, which is a nice touch – considering there is no inner sun visor included.
Looking for a new Bluetooth communicator for your helmet? Check out our Bluetooth headset review section for all our reviews!
The EPS liner is a multi-density safety liner, which makes it a guardian angel for your head. One particular gripe we have with the inner liner is that there are no speaker pockets or recesses for an internal Bluetooth comm system. Sure, you can put a Bluetooth speaker inside, but it will fit so tight on your ears that it could do more harm than good if you end up in a crash.
As we take out the EPS liner, we can see the inside of the shell with the vent channels. It's a pretty straightforward ordeal, but we would prefer it if the vent channels over here were a bit deeper. Just to help out with the airflow and all. 
Airflow
As we continue with our LS2 Street Fighter helmet review, we come to the Airflow section, where we will break down each individual feature in the ventilation scheme. Just a notice, the vent scheme of this particular helmet will let in wind noise, especially when you break speeds above 40 mph. Make sure to wear earplugs if you plan on riding faster.
Top Vent
We would have preferred it more if the two top vents had larger toggle tabs. These vents are low profile, which will help with wind noise reduction. Still, if they were a bit bigger and more refined, that would help with the overall airflow.
Chin Vent
On the chin area, we can find an active vent that is pretty simple to manipulate. You see, it has a large toggle tab that is easily toggleable with gloves, which is a nice benefit to have.
Rear Vents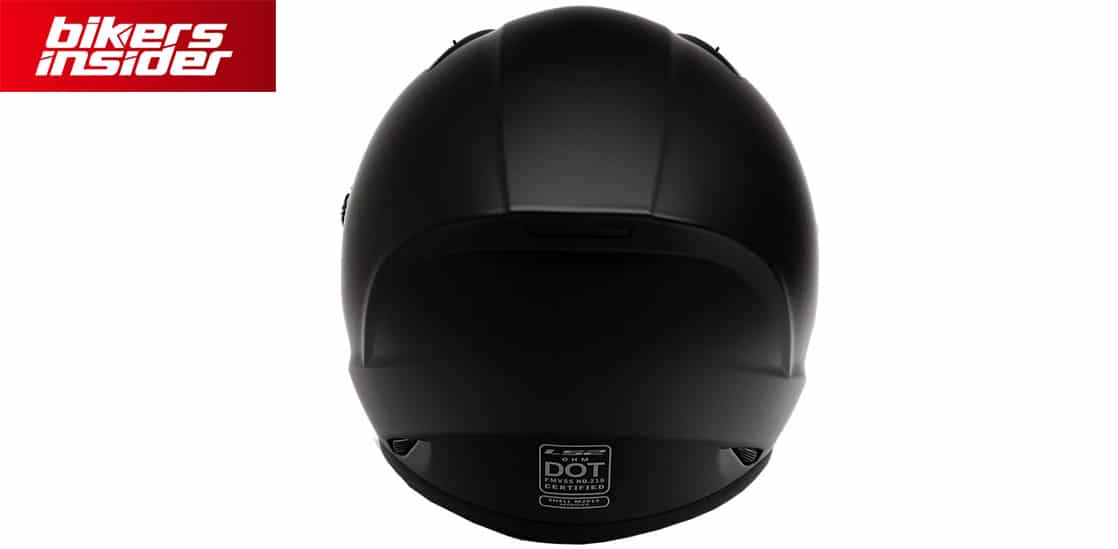 As we turn to the rear of the helmet, we can see a built-in spoiler that increases the aerodynamic qualities of the LS2 Street Fighter helmet. Then, we can see the exhaust vents that allow the airflow to go through the EPS liner. They will keep you comfortable while riding and let the hot air get out from the helmet.
Safety Ratings
One of the main selling points of the LS2 Street Fighter helmet is that it is one of the rare streetfighter-style helmets that pass the Snell 2020 standard. That's a lovely thing to have on your helmet, as that means that this helmet could take you on the race tracks. 
Along with the Snell rating, this helmet also meets or exceeds DOT safety certification, which is a nice addition.
Overall, this is one of the safest streetfighter full-face helmets in the sub-$150 price range. 
Available Models
LS2 Street Fighter helmet comes in two shell sizes: one shell starts from extra small to medium, and the other one starts from large to 3XL. For more specifics, here are the concrete numbers:
XS – 53 to 54 cm (20,9″ to 21,3″)
SM – 55 to 56 cm (21,7″ to 22,05″)
MD – 57 to 58 cm (22,4″ to 22,8″)
LG – 59 to 60 cm (23,2″ to 23,6″)
XL – 61 to 62 cm (24″ to 24,4″)
2XL – 63 to 64 cm (24,8″ to 25,2″)
3XL – 65 to 66 cm (25,6″ to 26″)
When it comes to different variants of the LS2 Street Fighter helmet, it does come in the following color schemes:
Solid Gloss White
Solid Gloss Battleship Gray
Solid Gloss Brushed Alloy
Solid Matte Black
In the gallery below, you can see how do the different variants look like!
Price
The LS2 Street Fighter costs $150/€125/£108. It's a bargain if you are looking for one of the safest streetfighter helmets around. Of course, it could use a bit more work for its airflow and comfort, but overall, you are looking at a decent deal here.
Summing Up
Now that we are at the end of our LS2 Street Fighter helmet review, are you ready for our verdict?
First of all, when you consider that this is a sub-$150 full-face helmet in a streetfighter niche, it is undoubtedly one of the best when it comes to safety. Its advanced polymer alloy shell earned it a place as a Snell-certified helmet, a remarkable feat.
Sadly, there is no inner sun visor, but you get a peak for the clear face shield instead. Also, the clear face shield is not Pinlock-ready, which is a shame.
Also, this helmet takes a bit of time to get used to its cheek pads, which initially feel very tight. Bummer for no speaker cutouts or recesses too.
The airflow is nice, but the wind noise will creep inside the helmet if you ride above 40 mph. Still, the vent scheme ensures that you will stay cool during the summer months. If you plan on riding during the autumn or winter, better don't, as you will feel very chilly.
All in all, the LS2 Street Fighter is a looker, with its aggressive styling being the focal point. Still, there are a lot of downsides to this helmet that draw it away from true greatness. Even though it is safe, it has some disadvantages that may detract you from the buy. But, if you are a casual rider, you will absolutely love this helmet!
Looking for more reviews? Check out our motorcycle helmet reviews section for more content!