Since manufacturers have already started releasing their lines for the next year, the 2023 model year will have interesting new motorcycles and gears. However, given that the new ECE 22.06 safety standard is already being put into practice, it appears to be particularly interesting from the gear standpoint. This indicates that manufacturers of helmets are introducing new designs that all adhere to the new standard.
Scorpion is one company that has lately been in the news. The current MotoGP World Champion, Fabio Quartararo, has recently helped the Korean helmet maker gain much popularity. Race helmets are among the safest and most thoroughly tested headgear available. Scorpion's EXO-R1 EVO Air is at the top of the heap. The EVO moniker refers to the modifications that must be made to the helmet to comply with the new ECE 22.06 standard.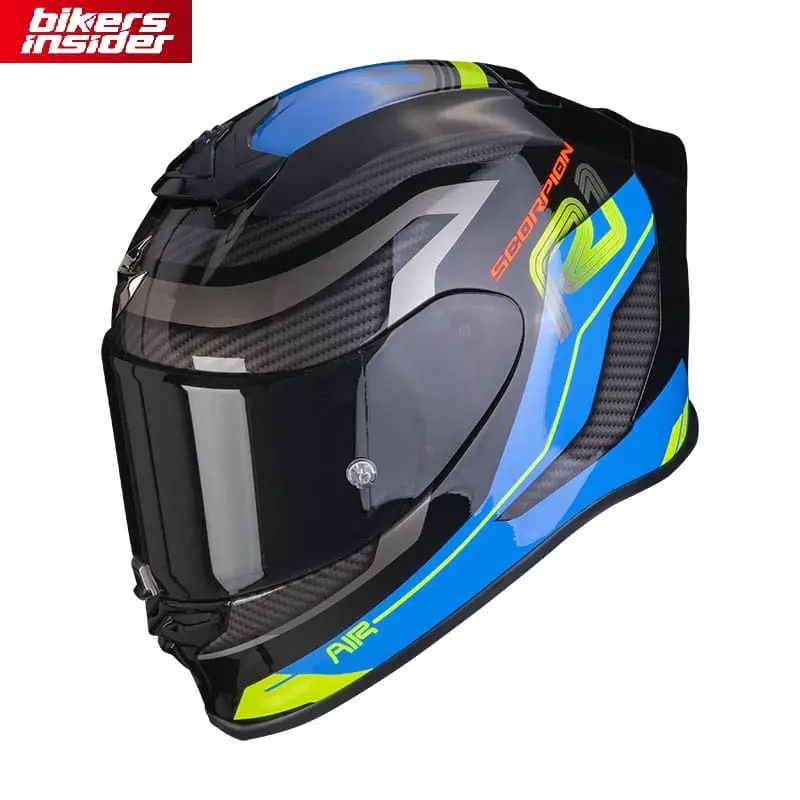 To begin with, the EXO-R1 EVO Air sports a new shell constructed of Ultra-TCT fibers. In particular, this shell design is to offer superior protection against rotating forces. A new EPS foam within the helmet absorbs and disperses impacts more efficiently. The front of the helmet is strengthened by a thicker chin guard. This will result in weight gain. The EXO-R1 EVO weighs 50 to 80 grams more than its predecessor, depending on size. It still weighs 1,350 grams in size M, which is astounding.
The full-face helmet maintains its familiar appearance. Therefore the improvements to the helmet are not noticeable from a stylistic viewpoint. It also keeps the same hardware, such as the Max vision screen, Pinlock anti-fog attachment, and Ellip-Tec II quick-release screen mechanism. The cheek pad inflating mechanism and detachable, washable Kwikwick 3 inside, two hallmark features of the Scorpion EXO-R1, are still available here.
Pricing of Scorpion EXO-R1 EVO
Scorpion comes with 13 different color possibilities, including two basic versions, five designs with many iterations, and two variants without color. The Scorpion EXO-R1 EVO Air starts at 369.90 Euros (USD 361). It also comes in a Carbon version that costs 469.90 Euros (USD 459) and complies with ECE 22.06 standards.
Please let us know in the comments if you like to read a detailed review of Scorpion EXO-R1 EVO on BikersInsider.