Introduction
Welcome to our review of the EVO XT-300, a full–face helmet released earlier. When modernizing the XT-300 helmet, EVO did an outstanding job. They started with a very aggressive design intended to be worn. The internal fit is also considerably more comfortable than ever, thanks to a Dura-Flex inner comfort lining.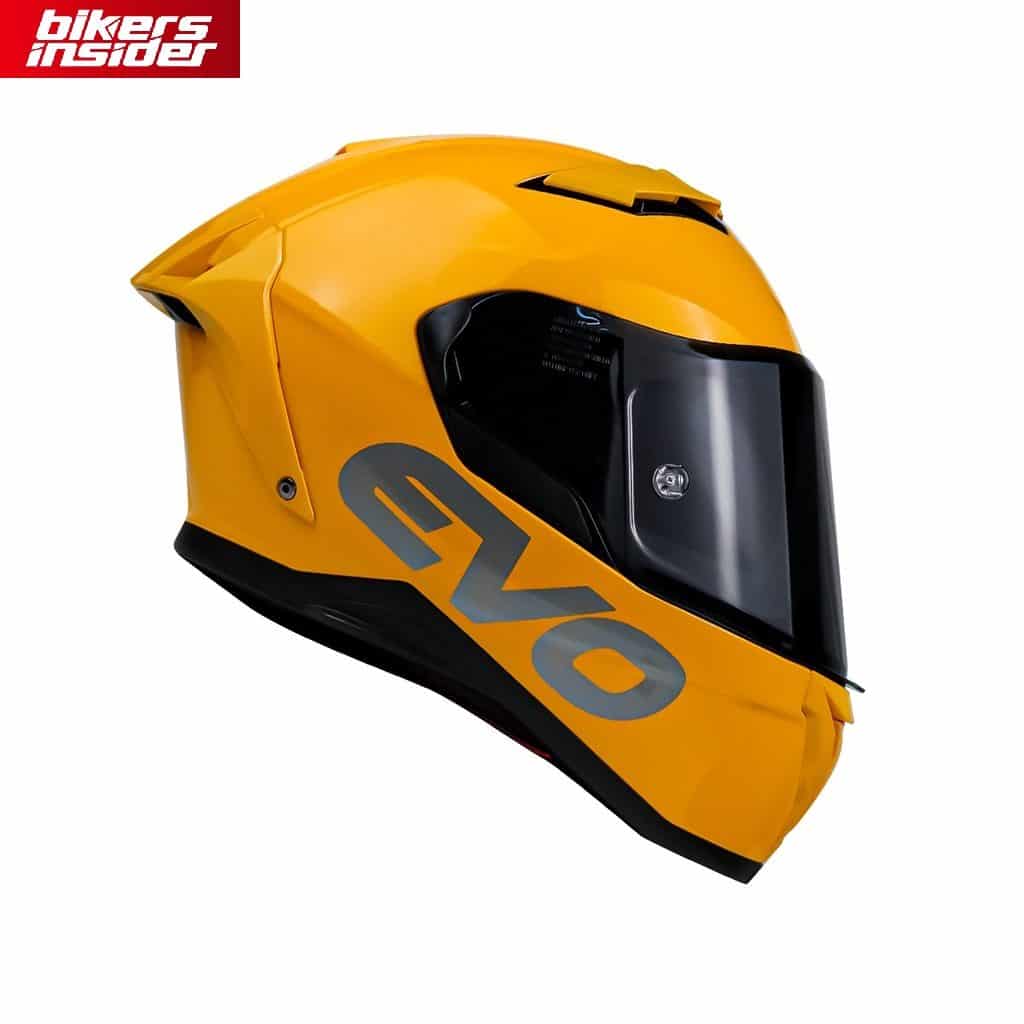 The XT-300 features an enhanced ventilation system that significantly raises its aerodynamic performance. Naturally, this helmet does have certain drawbacks as well. In the following parts, we'll discuss the advantages and disadvantages in detail.
Features
• Shell and liner constructed of thermoplastic material and polystyrene
• Laser cut foams and linings for a superior fit
• Removable, washable and quick dry lining
• With cooling aero vents that provide maximum airflow.
• Quick-release D.O.T spec metal buckle chin retention system
• Certified DOT FMVSS 218 with ICC sticker
Build and design
This helmet's ABS composite shell offers more safety and less weight. A full–face helmet shouldn't be too heavy, yet the EVO XT-300 only weighs just over 3 pounds.
The XT-300 has an intermediate to long oval shape that will fit most riders when it comes to fitting. Even more so than your typical intermediate oval motorcycle helmet, this helmet is slightly spherical from the front to the rear. Remember that after a long time of riding, if the helmet hasn't broken in, the fit between your cheeks will be very tight.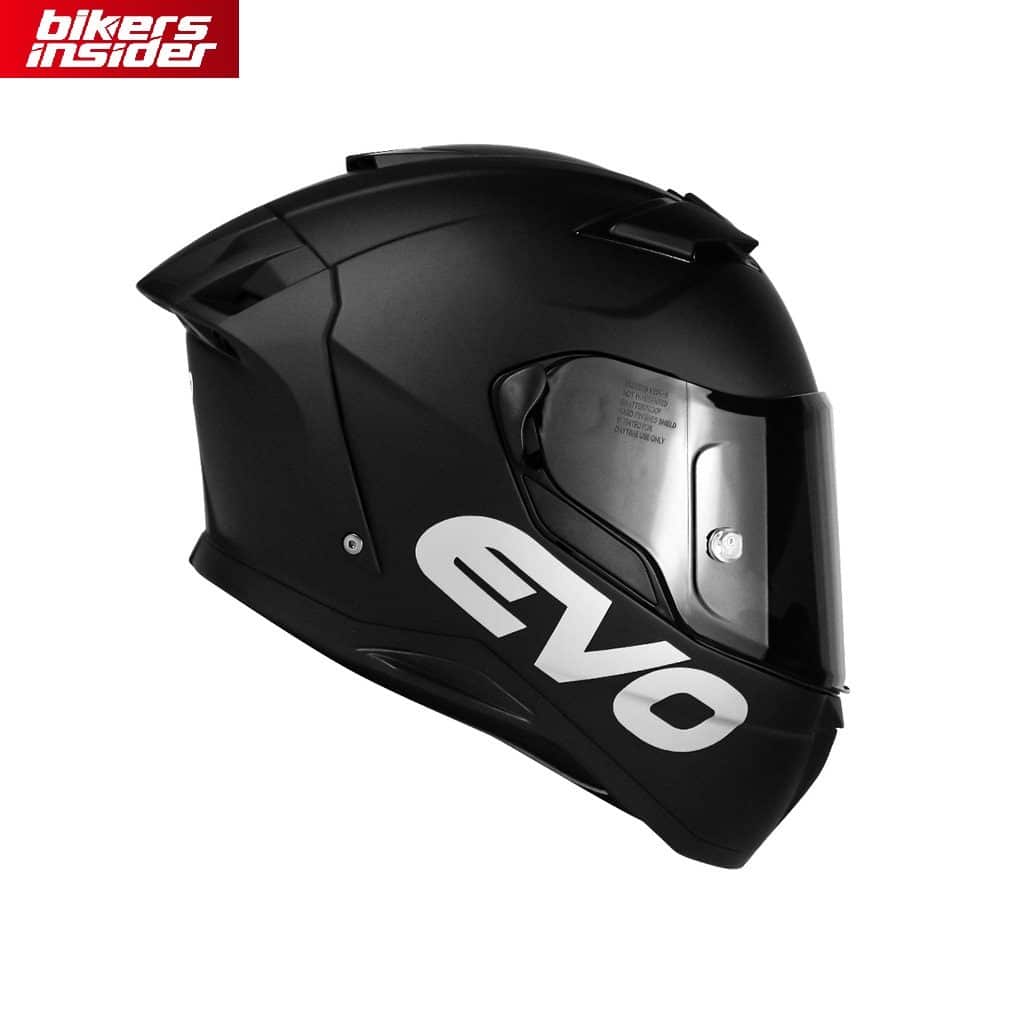 According to fitting standards, the XT-300 will fit riders who need more forehead room the best and less well for those who need more room in the ear and temple regions. When we glance at the side of the helmet, we notice the aggressive appearance of a street-fighter helmet while also noting its practicality.
Vision
The EVO XT-300 uses the same transparent face shield as the EVO GT Pro helmets. This indicates that it has no anti-fog coatings, but it is optically accurate. Fortunately, this face shield is Pinlock–compatible.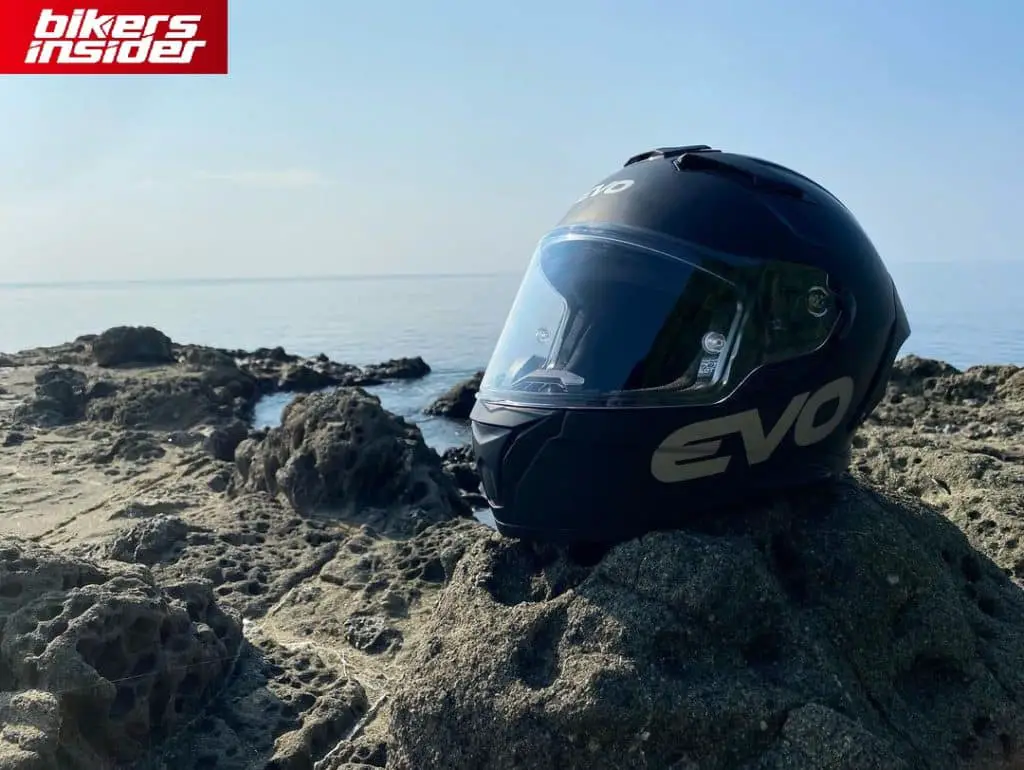 The side pods that hold the face shield together may have some excellent detents. Overall, operating the face shield may be done with just one finger and a gloved hand. With the addition of Pinlock functionality, we have no complaints about the visibility aspect of the EVO XT-300. Besides, the helmet comes with an additional sun visor.
Comfort
The XT–300 uses Laser cut foam and linings for a better fit, which is the first thing we want to draw attention to. The versatility of the comfort plan is further enhanced by the customizable linings. Remember flagship carrier is not the XT-300 in EVO's lineup.
The Quick-release D.O.T grade metal buckle chin retention mechanism is seen when we delve deeper inside the EVO XT-300's interior. A chin retention system, a characteristic seen on all EVO helmets, is included in this one.
The moisture–wicking cheek pads are the next item. They have a pre-curved shape and are quite comfortable. One issue we have is that the speaker cutaways are a little smaller, making it maybe more difficult to put on Bluetooth speakers and be comfy at the same time. Thank goodness, unlike previous EVO helmets, the walls of this one are not as thick, making it simple to attach a Bluetooth headset.
Ventilating your temple, a pressure point, is crucial to maintaining healthy blood flow. The increased airflow to the head's other areas and the temple region is provided by this additional cutout.
Ventilation
The passive vents on the winglets on each side of the jawline come first. These aid in facial ventilation and enhance the aerodynamic properties at high speeds. The actuated chin vent, which will vent into your face and to the face shield if necessary to aid defogging, is the next item on the list. Remember that activating the chin vent is quite simple.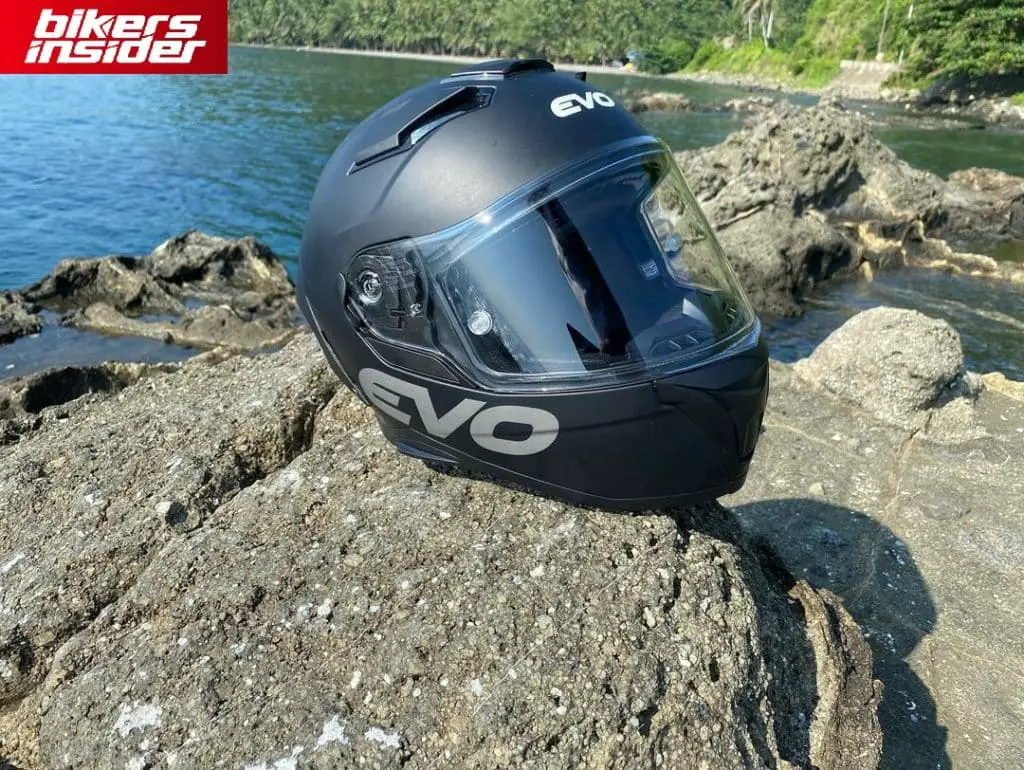 Two operated top vents are placed along the temple region to make the XT-300 quieter. These are attached to the deep lining cutouts so that your forehead may be directly vented without creating drag. On the other hand, the upper side vents might need a little more texture to make them simpler to use when wearing gloves.
Between the two temple vents, there is, of course, a third actuated chimney vent that offers more frontal airflow.
Additional passive back vents are available:
Underneath the spoiler tips are two tiny vents.
There is a vent beneath the spoiler winglet.
A higher aerodynamic profile will result when used in the manner above, especially when riding at high speeds. Essentially, it creates a vacuum that spreads more air over your head and draws sweat away from your body.
Safety ratings
The helmet is loud even if the vents are slightly narrower than the other EVO helmets. However, the helmet's noise will mostly rely on your riding technique. Purchase a quality set of earplugs if helmet noise is a concern for you. With DOT and ICC safety standards, the XT-300 helmet is acceptable for use in US and Asia. Unfortunately, this full-face helmet doesn't have ECE, and Snell rating, given that it is not intended to be worn as a sports bike helmet.
Available sizes
The EVO XT-300 comes in the following shell sizes
Medium – 57-58
Large – 59-60
XL – 61-62
XXL- 63-64
Price
What should you expect to pay for the EVO XT-300 full-face motorcycle helmet, given its extensive feature set? You can acquire it for $70/€68/£58, which is quite a terrific deal with everything you receive in return.
Verdict
EVO is a motorbike helmet brand that the Philippines is proud of. EVO concentrates on providing world-class helmets at fair prices in the Philippine market.
As safety and protection for motorcycle riders are the main goals of a helmet, EVO works hard to consistently provide high-quality helmets that focus on these goals. Additionally, the EVO helmet crew is passionate, dedicated to quality, and always looking to improve.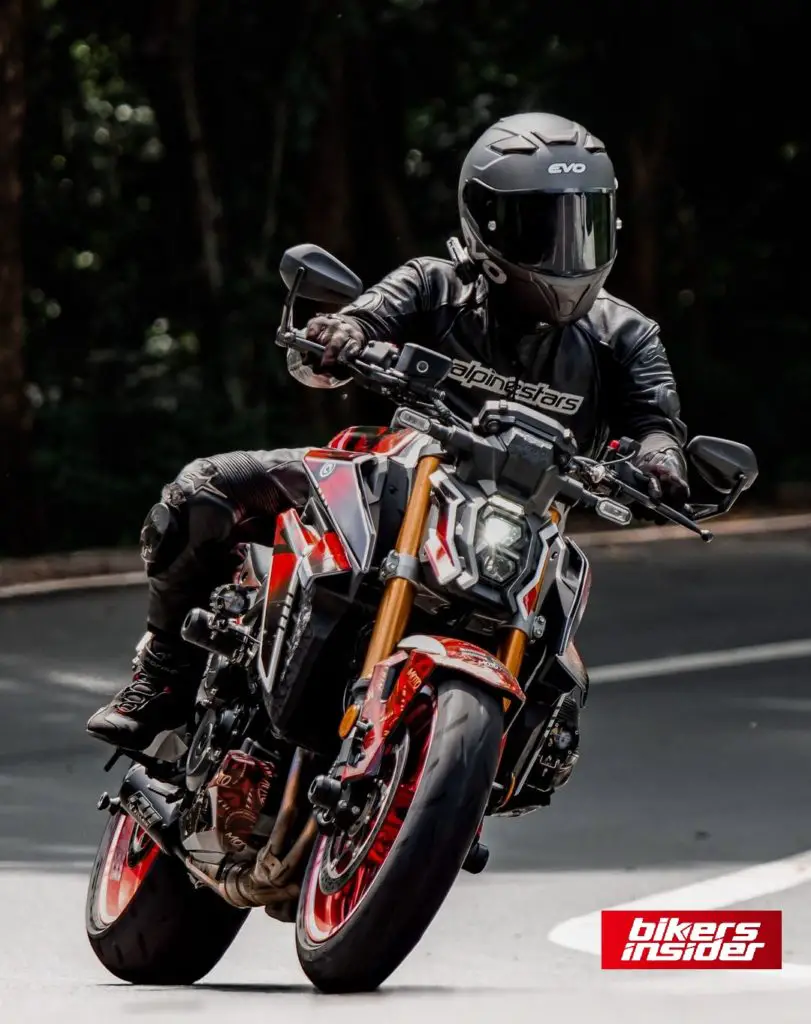 First of all, with its sporty, aggressive style and an assortment of exciting designs produced for the helmet, the EVO XT-300 is one of the coolest helmets available.
Its visor is both Pinlock-ready and optically accurate. The fantastic venting design of the helmet more than makes up for it by effectively clearing the projection of fog.
Sadly, some riders may find the noise levels uncomfortable, particularly those who ride naked bikes and don't tuck in. The speaker slots inside the helmet aren't sufficiently deep to accommodate Bluetooth speakers.
We hope you will find this review helpful, please let us know in the comments and keep visiting BikersInsider for more reviews.