Introduction
Motorcycle manufacturers have had even more time to create, enhance, and craft the greatest new motorcycles in 2022 after the epidemic forced the cancellation of major exhibits and public premieres last year. Your desire for freedom and adventure will be heightened due to the prolonged lockdowns that have taken place over the planet. Getting a new motorcycle is a great way to celebrate the joy of being alive.
There is, of course, a lot to think about before purchasing one of the high-tech new motorcycles in 2022. That's why we've compiled a list of the top 12 new motorcycles in 2022 for you. So, consider why these top 12 finest bikes are a great investment for 2022.
Different types of motorcycles
It's crucial to consider what sort of riding you'll be doing before buying a new motorcycle this year. So, before we figure out which motorbike is perfect for you, let's look at the many motorcycle types.
Short-distance travel and commuting are the primary functions of street bikes. Their upright sitting position, basic design, excellent handling, and no-frills electronics will meet your urban road demands.
Cruisers are your best bet for a laid-back weekend ride without dealing with the rigors of dirt roads. Instead of focusing on raw power, you might consider cruiser qualities like more capacity, seat comfort, and aesthetics.
The name of sports motorcycles tells you everything you need to know. These high-speed machines are designed to keep you safe and secure!
An adventure bike may be the greatest all-around motorbike in this list of new motorcycles in 2022. You can ride them on any road because of their efficiency and off-road characteristics.
Dual–sport bikes are another wonderful option if you're seeking an all-arounder. Whether you favor dirt trails or cross-country asphalt, these bikes are strong, swift, and adaptable to your riding style.
Detailed buyer's guides for each sort of riding may provide a wealth of knowledge on the many categories and subcategories.
What should you expect from a motorcycle in 2022?
More power
Motorcyclists often buy more powerful motorcycles to have faster and more efficient acceleration. The top motorcycles on the market in 2022 have a lot of horsepowers, a lot of torque, and larger engines that allow them to reach peak speeds on any type of road.
Refined designs
When selecting the top motorcycle, we can't deny that aesthetics play a significant role. 2022 will be an exciting year for bikers, no matter what type of rider they are or how long they've been racing.
Innovative technologies
Additionally, in this list of new motorcycles in 2022, the top bikes will feature cutting-edge electronics systems, rider assistance and enhanced safety features that can't be underestimated in light of the sheer raw might of today's most remarkable two-wheelers.
Ease of use
The new motorcycles of 2022 will be loaded with high–tech innovations that will increase your riding and racing safety and provide you with more comfort and convenience. If you're looking for the most relaxing and pleasant ride possible on your next car, you'll be pleased to know that the newest technology is here to help.
Enhanced aerodynamics
Your motorbike uses a large portion of its power to overcome air resistance. When motorcyclists feel the roughness of turbulence on their helmets, they'll fork over money to avoid it. As a result of these improvements, 2022's top-rated motorcycles will have lower drag coefficients and more comfortable suspension systems.
Affordability
Riders and non-riders alike have become more concerned over the last decade. Manufacturers have responded by improving engines and lowering emissions to new lows, while electric bikes are increasing. Investing in one of the top twelve new motorcycles in 2022 will benefit the environment and your bank account in the long term.
Top 12 new motorcycles in 2022
1. Triumph tiger sport 660
Triumph has returned with the Tiger Sport 660, following the success of the Trident 660. It's a sports tourer that incorporates all of the Trident's best features into an inexpensive and accessible package!
With its 660cc 80hp triple engine, switchable traction control, rider modes, and great Nissin brakes, you can anticipate this bike's fantastic all-around performance. A more comfortable riding posture with wider handlebars, a larger windscreen, fairing, and a 17-liter fuel tank are all part of the Tiger's new look. In addition, the new aesthetics look fantastic!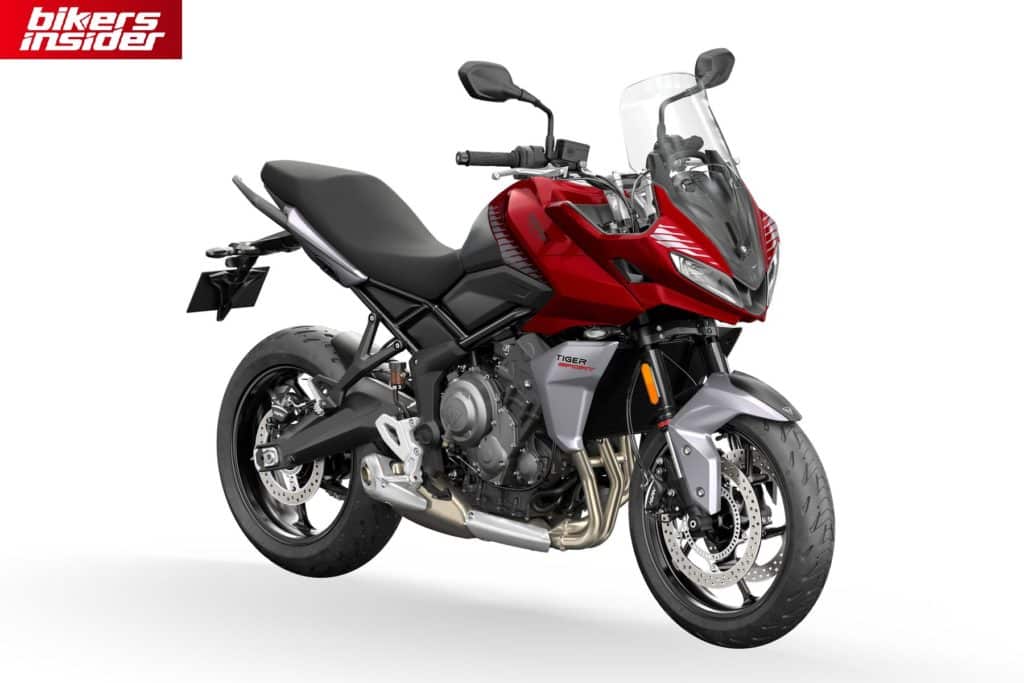 The only drawback we could discover with the Trident was its stylish seat would not be ideal for extended journeys with a pillion. The Trident changed the game, and the £8,450 Tiger Sport 660 will do the same. In 2022, we fully expect this to be a great smash!
2. MV Agusta superveloce AGO
Giacomo "Ago" Agostini is the inspiration for this new-classic, high-tech racer. The Superveloce's inline three-cylinder engine makes 147 horsepower at 13,200 rpm. It features '70s racing-inspired fairings that are a real plus motorcycle aesthetics. Our favorite is the Ago homage design in flaming red with yellow highlights.
Only 311 of this model will be there to commemorate the career of 15-time world champion Giacomo Agostini. It is based on the already superb Superveloce series. Electronically assisted up and down quickshifter, unique asymmetrical exhaust, carbon bodywork, and distinctive Ago livery are all included in the MVICS 2.1 electronic system.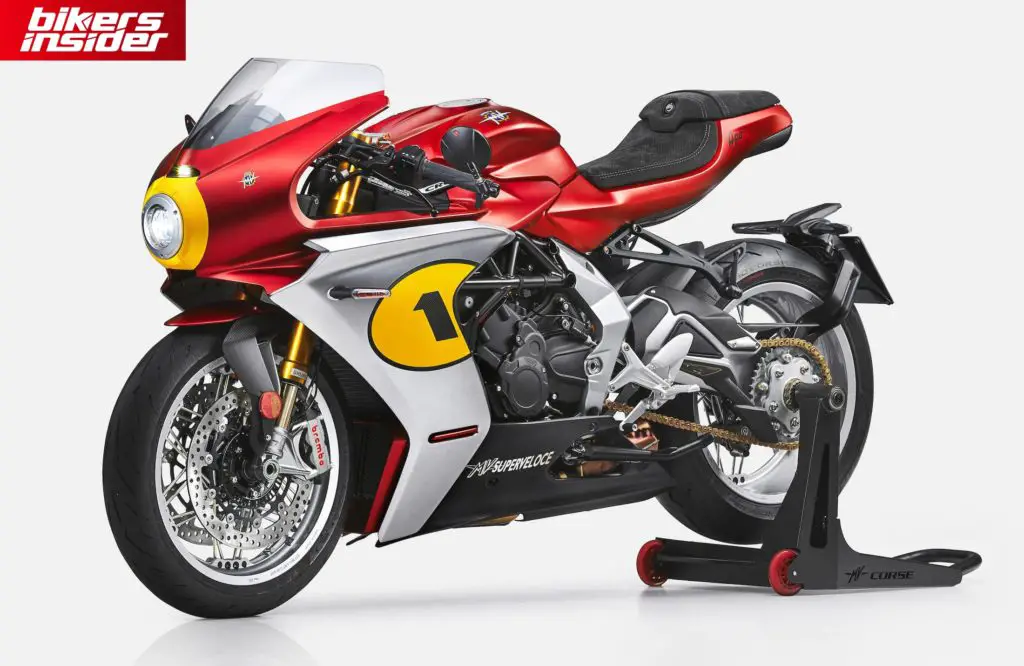 All those high-tech components mean you should expect significant performance. This bike has a 147hp 798cc triple inline engine, which weighs 173 pounds. Despite the price tag of £28,660, this one-of-a-kind collector's item is a work of beauty.
Most beautiful bike at EICMA 2021
It also has a 5.5-inch color display, Bluetooth connectivity, and GPS. Also, the MV Ride App allows customers to track and customize their motorcycle's suspension, traction control, and ABS settings via a smartphone app. Sharing routes and experiences with the MV Agusta community is also possible through the app. Ago, the "Most Beautiful Bike of Show" winner at EICMA 2021, is one of four new attractive Superveloce models for 2022.
3. Ducati streetfighter V4SP
Aside from Ducati's new Streetfighter V4 SP, the Italian manufacturer has a slew of improved models planned for 2022 because this is a top 10 list rather than a top 40. We can only include one.
Already a formidable machine, the Ducati Streetfighter V4 is about to get even more stunning (and dangerous) thanks to a new special version due in 2022. The V4 S's 208 horsepower and 123 pound-feet of torque come from the same 1103cc Desmosedici engine. The weight ratio is different, though.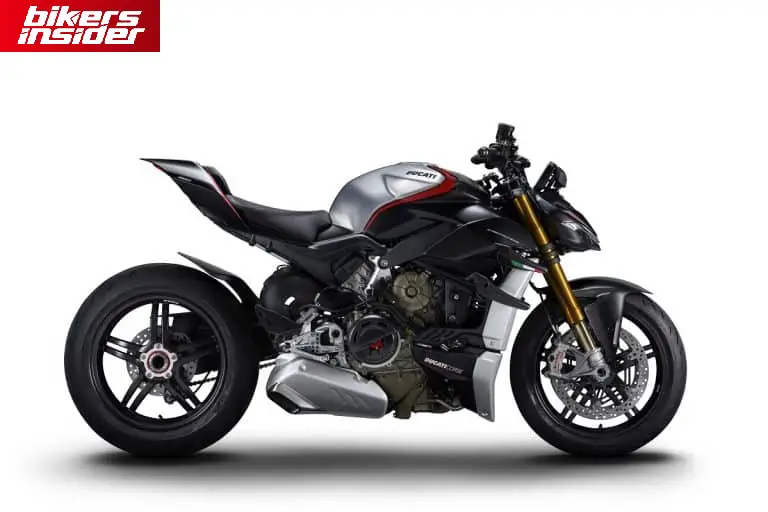 The new SP model is now 3 kg lighter thanks to a new lightweight lithium battery and carbon replacement components. To its already impressive list of technological features, it now has an STM-EVO SBK dry clutch, Brembo Style R front calipers, and an Ohlins Smart EC 2.0 smart suspension system. I can tell that smart suspension will be standard equipment on all future bicycles. It's also worth noting that he has wings.
Ducati's winter test livery is used as the basis for the matt black finish on this model. At a price tag of over $30,000, we won't be seeing many of these machines on the market!
4. Aprilia Tuareg 660
RS125 and RSV4 are Aprilia's best-known models, but there's no middle ground regarding power and performance. The launch of their new 660cc engine in the RS660 and the Tuono 660 last year altered everything. So far, so good, but this year they plan to keep the momentum going by introducing the Tuareg 660, a new adventure vehicle with this engine.
You can purchase a vintage-looking version of the Tuareg, which was first introduced in the mid-80s. It's nice to see some of the old retro aesthetic flair making its way over to this newer vehicle version.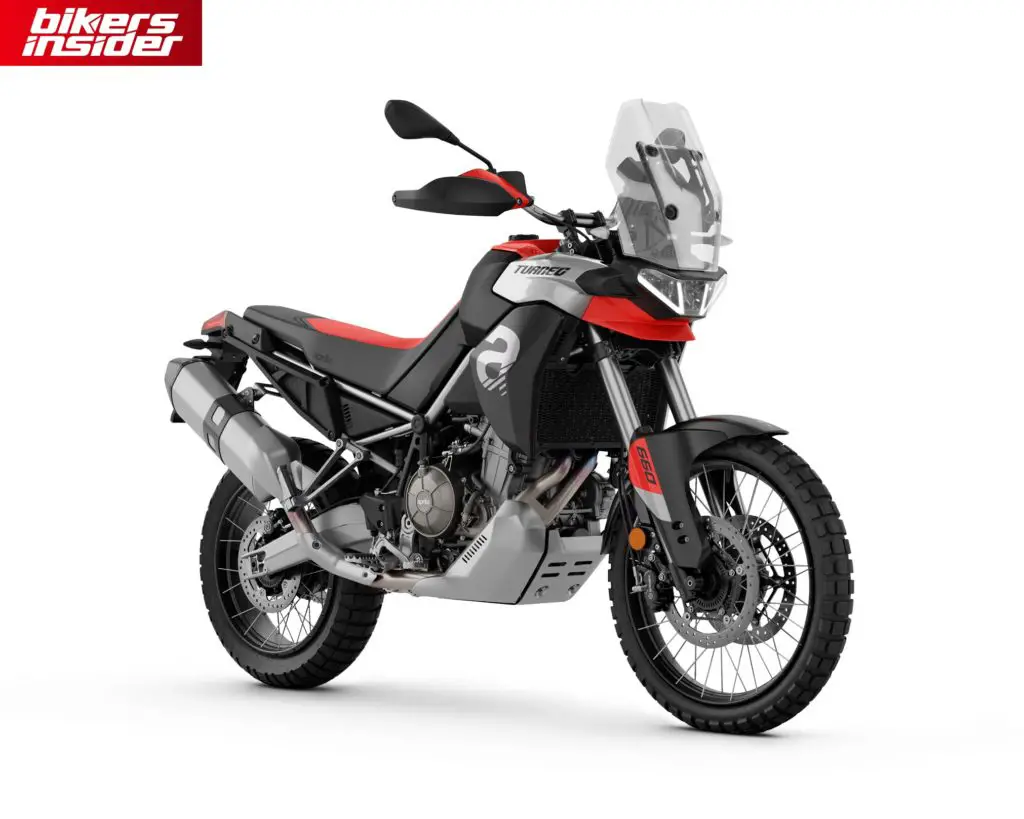 Now that the 659cc engine has been put through its paces, the 79bhp it generates is likely to put a serious dent in the competition. Despite its Rally-inspired design, Aprilia has ensured that this bike can still perform well on the road thanks to numerous rider modes and switchable traction control. The off-road mode even has a button for ABS, and cruise control is included if you're on a road trip. Here, it appears Aprilia has found its sweet spot, a touch costly but packed with more electronic gizmos than most of its competitors.
5. Yamaha MT-09
The MT-09 saved Yamaha's bacon when it was released in 2013. I'd never seen a Japanese bike like this: it had personality. Powered by a three-cylinder engine that was both powerful and smooth, this car was a joy to drive.
For 2022, Yamaha will update the MT-09 with a larger engine, a more modern chassis, and more electronic controls and features. The bike is better off without them.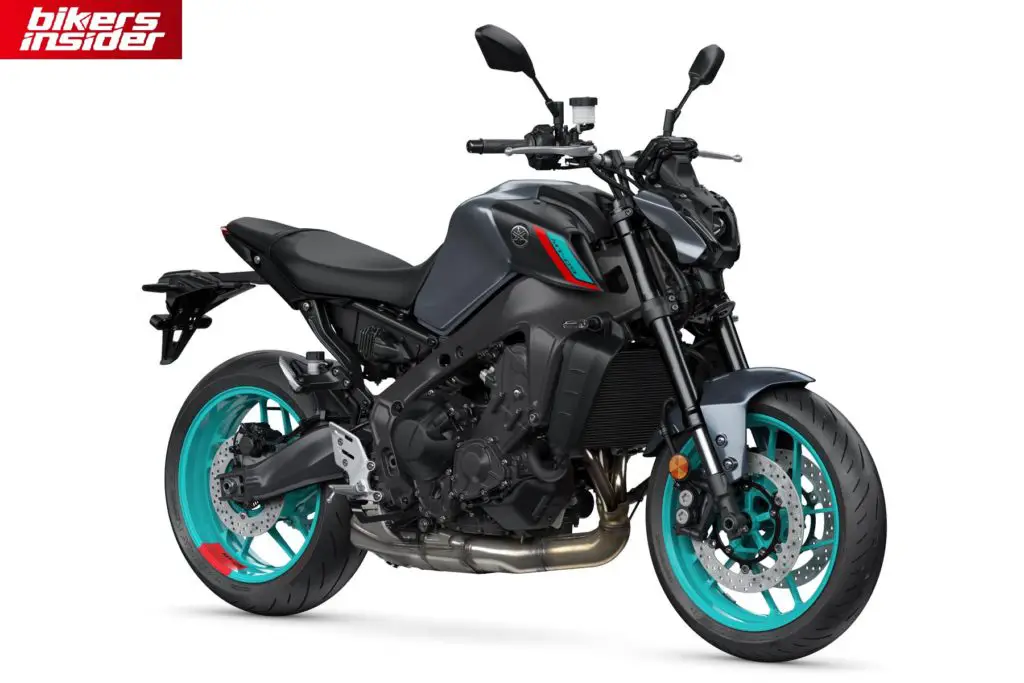 It's up to you whether or not you like the way it appears, but no one can deny the bike's capabilities. It's not the most comfortable seat in the house. Still, the chassis is fantastic, and the 117-horsepower engine blends well with the chassis, even if the chassis is capable of handling more. In its current form, this bike is a terrific choice for long rides through the countryside but is equally at home in the city as a daily commuter.
Lean-sensitive traction control (LST), ABS, wheelie control (WSC), and a quick two-way shifter are all included in the high-end electronics package. It's possible that the TFT dashboard could be more visually appealing.
Even though it feels cheap compared to rivals like the Triumph Street Triple and the KTM 890 Duke R, it's more affordable than the Triumph and KTM. However, it's one of the most amusing Japanese motorcycles, with a lot of character.
6. Honda NT1100
So far, we've focused on high-powered superbikes. Still, there's also a tremendous market for more practical adventure and touring motorbikes, and manufacturers expect to meet that need by 2022.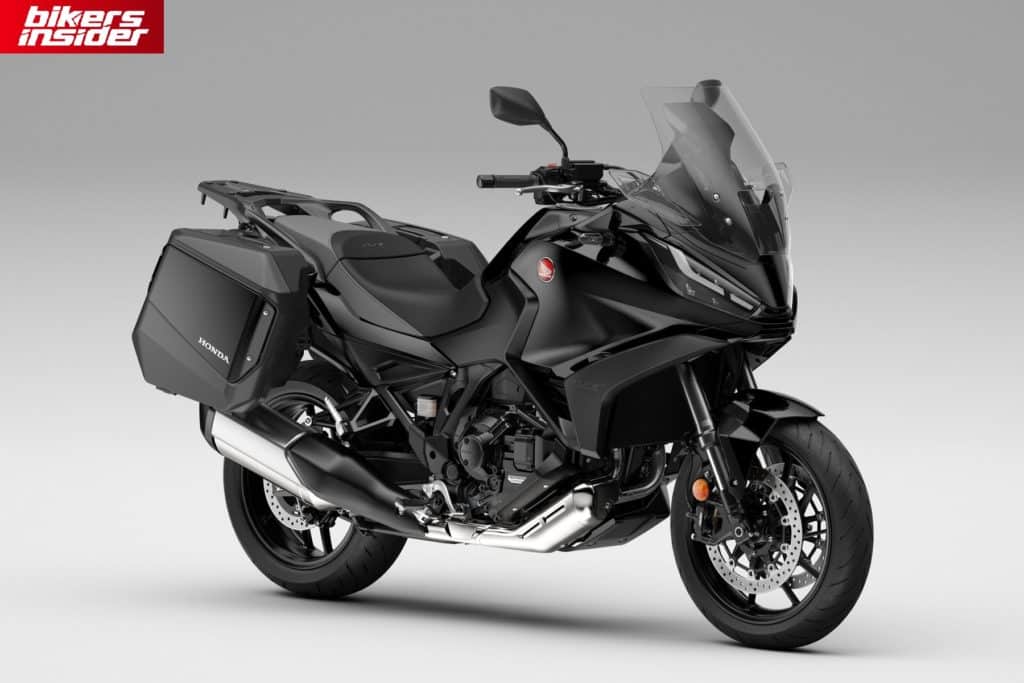 The NT1100 is Honda's most recent sports tourer. The NT1100 is a pure sports tourer based on the recently updated Africa Twin. However, the new Africa has gone even further in the off-road direction. To bridge the space between the Tenere and Versys and BMW's R1300GS, Honda has set a price of £11,999 for its new motorcycle (coming 2022 as well, by the way).
Aside from heated grips and panniers, the NT1100 also has a 6.5-inch touchscreen with multimedia connectivity, all of which come standard, despite the bike's low price. Maximum wind and weather protection (perfect for us Brits) and an emphasis on relaxed cruising characterize this motorbike.
7. Moto Guzzi V100 Mandello
Introducing a brand-new model to commemorate Moto Guzzi's 100th anniversary would be the ideal way to do it. Unfortunately, because of the recent Covid scenario, the V100 Mandello didn't make it to the United States, but here's what we already know about it.
An important development in Guzzi's current lineup, the V100 Mandello represents a step forward in performance and technology from the company's current concentration on entry-level bikes with accurate historical styling. At 9,500 rpm, the Mandello's new liquid-cooled 1042cc engine produces 115 horsepower and an outstanding 105 Nm of torque. Besides, it boasts riding modes, adjustable traction control and cruise control, and quickshifter and hlins Smart EX 2.0 semi-active suspension, identical to Triumph's Smart EX 2.0 suspension.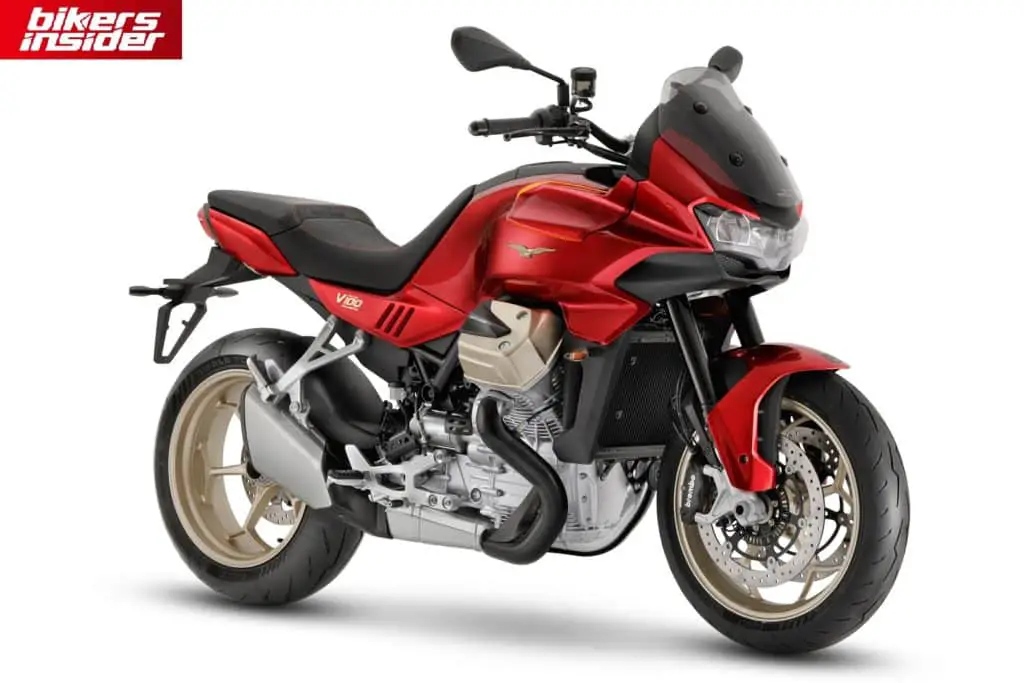 Another innovation that makes this motorbike stand out is Active Aerodynamics. This feature is the first in the industry. There are wind deflectors on the side of this Guzzi's tank, and they are customizable to optimize wind resistance and ride quality at any time. Although this Italian gem's pricing and release date are unknown, keep an eye out for it in 2022!
8. Suzuki GSX-S1000GT
There has been a resurgence in sport-tourers, as seen by this list of upcoming models, with Suzuki's new GSX-S1000GT being the most impressive so far, and this is the final one I will highlight.
Even though the purpose is to be a comfortable long-distance cruiser, Suzuki has given this tourer some real superbike capability by fitting a 150bhp 999cc engine into the package. The most remarkable aspect of the GSX-S1000GT is its sheer value for money. High-quality parts and advanced rider aids feature in this motorcycle's $11,599 price tag. The angular aesthetic design of the new angular KYB forks, Brembo brakes, cruise control, quickshifter, slip and assist clutch, and full color 6.5″ TFT display with phone connectivity are all here.
9. Kawasaki Z900RS SE
Aside from aggressive sport and street motorcycles, Kawasaki has also introduced some fantastic throwback bikes in the last few years. It includes the Z900RS in 2017 and its smaller brother, the Z650RS, which was also a big hit.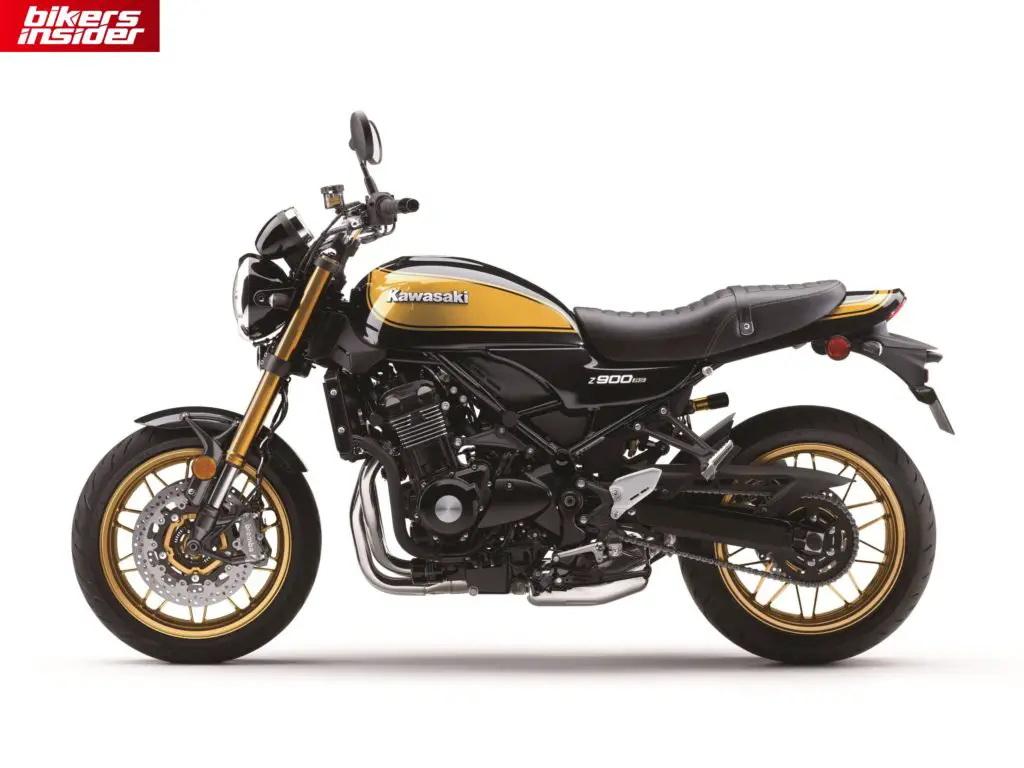 When the Z900RS SE arrives in 2022, it'll be a limited-edition special edition of the RS. The black and yellow paint job and golden USD forks and rims give this motorbike a retro vibe that is hard to ignore.
But it's not all about design; the 948cc in-line four, 110bhp engine from Z900 still performs well, and the SE model adds Brembo brakes and an hlins S46 rear shock to the mix. Motorcycle Live's Z900RS SE is a standout model, and it'll set you back £12,599 when it ships.
10. Harley Davidson Pan America 1250 Special
After releasing the Pan America in 2021, Harley-Davidson entered the adventure-touring market. Pan America features H-Revolution D's Max 1250 liquid-cooled engine. The engine produces 150 horsepower and 95 lb-ft of torque with a 9,500 rpm redline.
Top-of-the-line braking and suspension components, as well as electronics, all contribute to 2021's greatest surprise.
Among the many innovations, Harley-Davidson pioneered was the ability to lower the suspension when the bike came to a rest. It is a clever solution to the problem of tall adventure bikes. Among the new suspension features on the 2022 Harley-Davidson Pan America 1250, Special is the Vehicle Load Control (VLC) system, which detects the rider's weight and adjusts the rear suspension's preload, as well as cruise, traction, and wheelie controls and a variety of riding modes, all which can be customized via the bike's dashboard screen. More features include adaptive riding height, which allows users to adjust the seat height. The Pan America 1250 Special costs $19,999, a little more than the normal.
11. Zero SR 2022
Zero Motorcycles introduced the 2022 Zero SR, which has a longer range and better performance than its predecessors. The SR is powered by a ZF 75-10 motor and is the first model to use a ZFORCE 14.4+ kWh power pack, resulting in higher torque and speed than prior models. Even though the SR lacks a standard gas engine, the vehicle nonetheless produces 74 horsepower and 122 lb-ft of torque. The bike's bespoke swingarm and Showa suspension, as well as its sophisticated frame, provide an energetic and intuitive riding experience.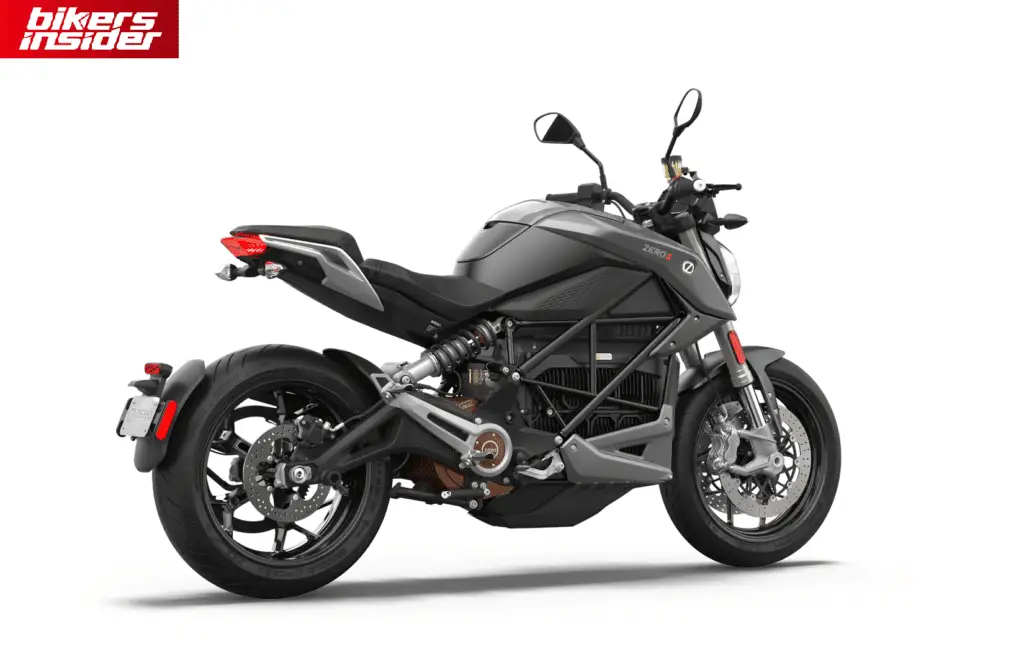 The SR's battery capacity may be increased to over 21 kWh with the addition of the 3.6 kWh Power Tank attachment and software upgrades from the Cypher Store. This gives the SR an extra 227 miles of range. There is, of course, a slew of other useful technology: Information like bike status, charging status, and system updates are sent directly to Zero's app via the SR's cellular connection.
12. Triumph speed triple 1200 RR
A true show-stopper, the new Triumph Speed Triple 1200 RR!
This new Speed Triple has us a little perplexed. There are a few important changes between this new model and the Speed Triple RS, including the engine's 1160cc 178bhp three-cylinder displacement and the frame's design.
Clip-on bars come in place of the original bars, and the pegs have been moved back somewhat. Now that I've sat on it, the riding posture falls between the middle of a sportbike and a super naked, so the goal is to make the bike more usable for daily commutes than a regular super-bike may be. Carbon accents and a lovely front cowl with a single circular headlamp complete this bike's distinctive look. It's a pleasure to ride.
Technology is also vital to the Speed Triple 1200 RR, including an impressive-sounding, electrically adjustable semi-active suspension system from Ohlins Smart. What precisely does this imply? Even while the fork and the shock are manually adjustable, they can make tiny changes based on the current ride circumstances. At £17,950, it's a steal when compared to its competitors.
Conclusion
In 2022, there will be a wide variety of new motorcycles on the market. It includes sport bikes with creative designs and more power than ever, Paris-Dakar-inspired adventure bikes, and Harley-brave Davidson's new foray into the ADV market with a new, aggressive machine. Style, comfort, pure power, and off-road prowess are all available. There are various electric motorcycles for those who don't want to burn fossil fuels.
To begin with, you have purchased your new 2022 dream bike. Consider the safety of yourself and your new bicycle and the upkeep of your new ride when you buy your first bike! As a brand-new bike owner, keep these things in mind:
If you have purchased a new motorcycle, your power and speed may have risen, and you may want to consider purchasing new protective gear.
Also, keep your new motorbike as secure as possible to ensure your safety. We propose installing a motorbike GPS tracker to your usual locking systems. It will notify you if your bike's location changes and provide its current location. Additionally, there are various affordable motorbike insurance policies to choose from.
Finally, follow your service intervals and handle your new motorcycle so that you and your new horse can go the distance.