Introduction
Everyone has one – their own unique list of the best-looking motorbikes in 2022, the coolest bikes, or their wish list of machines to ride, perhaps own, or simply sit on and fantasize about. This is our totally subjective list, simply a fun one compiled.
If you're anything like us, you can enjoy a bike that's beautiful to look at, even if it's completely impossible to possess. You may notice a slew of sportbikes below – quick, high–revving, track–focused machines that are cool to buy but aren't the most gratifying off the track.
When it comes to creating the most attractive motorcycles, we try to keep an open mind. We look through all of the manufacturers and see beauty in everything. Fortunately, it's everywhere!
Nonetheless, this is a highly subjective list of attractive motorcycles. You may disagree with parts of it, which is fine. Or ponder how we could have overlooked something (please tell us).
But here's our own list (without any ranking) of the best looking motorbikes in 2022 year. However, this is difficult with a couple of them.
1. Suzuki GSX1300R Hayabusa (Third Generation)
Many people will have this in their possession by the second part of 2021 because it is a 2022 model.
There are three generations of the Suzuki GSX1300R Hayabusa. The third–generation Hayabusa appears to be ready for most top-end speed. And therein lays a significant part of its appeal! It's a well-thought-out design.
Third generation Hayabusa isn't a recycled 2nd generation model. This generation is quite different.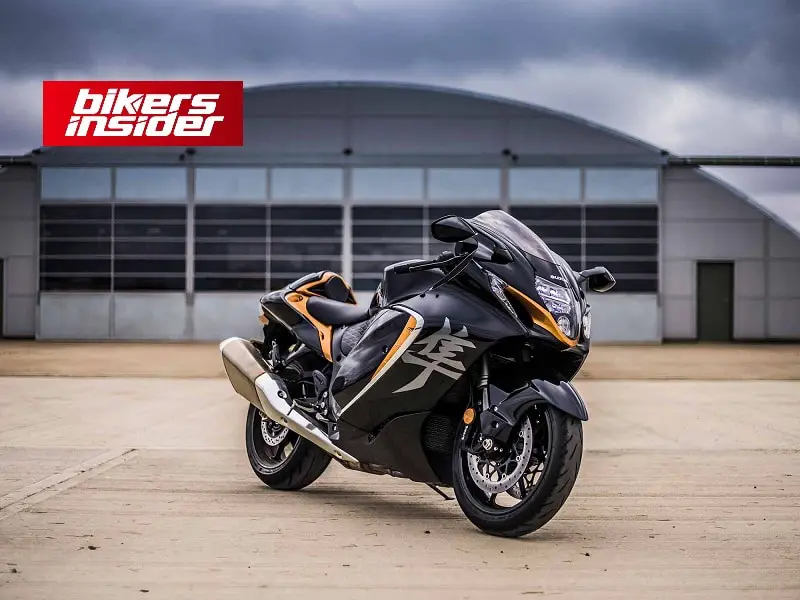 The engine is the same, a 1340 cc inline–four liquid–cooled DOHC and four valves per cylinder. Suzuki's Hayabusa peak power, compared to the previous generation, is down for 2022. The limitations are most likely due to new emissions rules.
Yet, this is immaterial, given there aren't many stock Hayabusas around anymore. Even if they have a full exhaust system and a tune.
The Suzuki Hayabusa 2022 is also equipped with
Brand new, crisper bodywork that replaces the previous generation's rounder design.
An IMU for ABS and traction control in corners
Like cruise control and even a speed limiter, more riding aids
The bars have been moved to provide a little more comfort.
Brembo Stylema calipers provide better stopping power (de rigueur, these days)
A new dashboard featuring a combination of digital and analog information
The 2022 Suzuki Hayabusa is still a quick sportbike. It handles well and has a beefy torque curve that's more useful than a highly-strung literbike.
2. Triumph Speed 1200 RR
There are always some "café racer"-style bikes in the list of best looking motorbikes in 2022, despite our best efforts to widen the horizons.
While the Triumph Thruxton R has appeared in previous years. It is pleasant to present the Speed Triple 1200 RR, a bike from a different part of the Triumph line.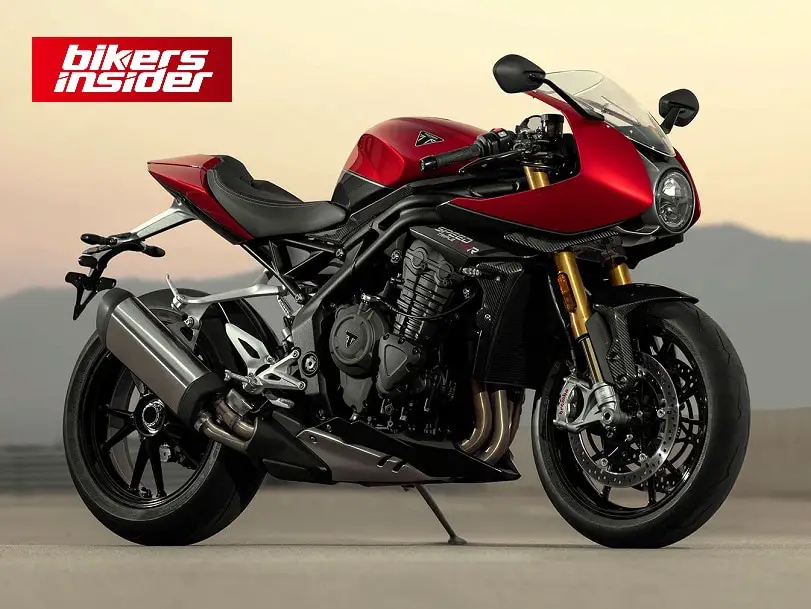 The original Daytona superbike was based on the Triumph Speed Triple, a stripped-down version of that bike. This was not the case for over a decade following the Triumph Dayton 955i in 2006. A streetfighter or sports standard since the 1050cc engine. The Triumph Speed Triple is a model that stands alone.
There is no doubt that Triumph has resurrected the Speed Triple RS with full fairings and brought us the RR. It includes clip-on handlebars, better Pirelli Diablo Supercorsa SP V3 tires. It also features a new, electronically adjustable semi-active suspension.
A Speed Triple track-focused superbike is not likely to be the last. Still, it will be a collector's item as the inaugural model.
3. Husqvarna Svartpilen 401
As with the 390 Duke/RC 390 (described below), the Husqvarna Svartpilen 401 uses the same engine. Husqvarna, on the other hand, went all out with the design! This makes it, in my opinion, the best-looking entry-level motorcycle.
One of Husqvarna's scrambler models, the Svartpilen 401, is made by Austrian manufacturer KTM, which also owns the Swedish brand Husqvarna.
One cylinder liquid-cooled, fuel-injected engine from the KTM 390 series powers the KTM 373. At 9000 RPM, it has a peak power of 32 kW (44 hp), ideal for mostly city driving.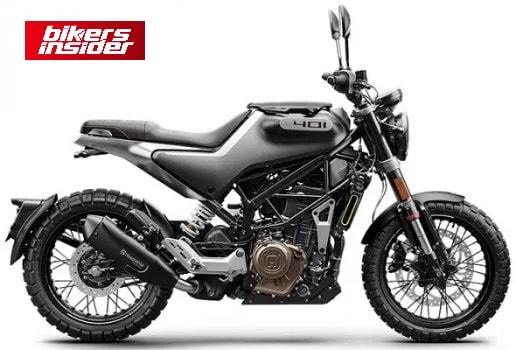 Husqvarna completely redesigned the Svartpilen 401, giving it a new look. Up to the forks of a stunning dark steel trellis frame Streamlined exhaust With a sleek tail, this style is pared down. Adventure-ready knobby tires and wire-spoke wheels.
The 390 KTM motorcycles, on the other hand, have a considerable improvement in finish quality. There's a lot of attention to detail in the parts that aren't aftermarkets, such as the seat, tank, triple clamps, radiator shroud, levers, and fuel cap. It all adds up to a beautiful bike.
4. Ducati DesertX
The Ducati launched DesertX late in 2021 for the 2022 model year. It's a unique motorcycle, both in concept and how attractive it is. It's not another Scrambler variant, nor is it a warmed-over Multistrada 950. Even though it does share the same engine, the 937 cc Testastretta 11-degree L-twin.
The Ducati DesertX is unique and definitely the best-looking enduro on this list. It has double front headlamps — which is a rarity in motorbikes nowadays.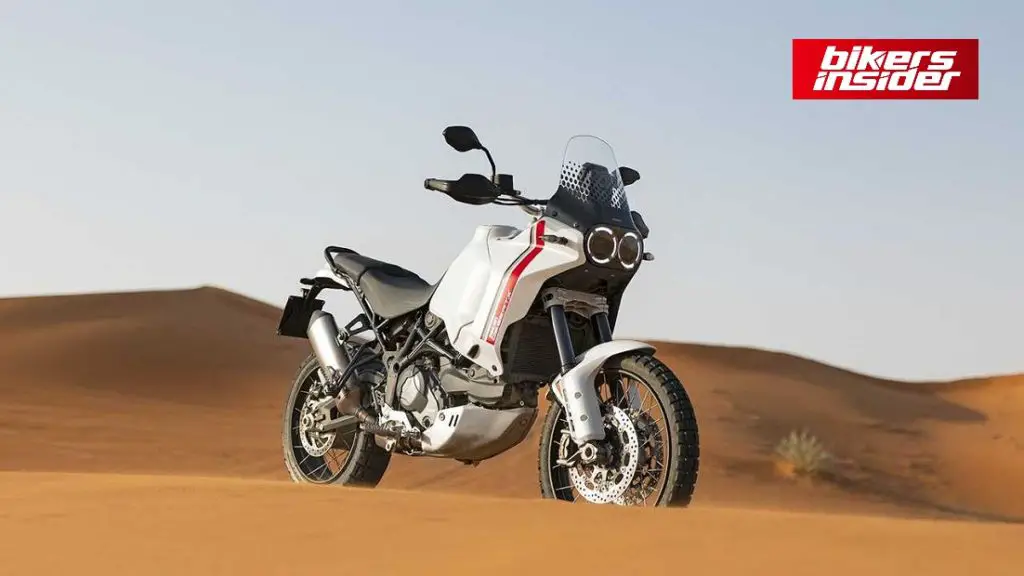 The DesertX was a blank-slate task by Ducati to build an enduro motorcycle. It's based on a new trellis frame with a long-travel suspension. The bike features adjustable Kayaba gear) and 21/18 front/rear wheels.
The gears are different from other bikes in this list of best looking motorbikes in 2022 with the same motor, both within the gearbox and the final drive. Brakes are designed by Brembo M50 calipers, which are of superbike specs.
Electronics for the Ducati DesertX are also enduro-specific. It has two ride modes dedicated to off-road performance: Enduro and Rally. Even the display has a Rally mode. And you can turn off cornering ABS, if you need to, for an off-road ride.
The Ducati DesertX 2022 comes only in Star White Silk's livery option. Luckily, this is one good-looking Ducati.
5. BMW R 1250 GS Adventure
A long time ago, R-GS bikes were popular. They've always been beautiful motorcycles, but seeing one up close brings home just how stunning they are. They have a purposeful, high-quality, and robust appearance.
Aside from being one of the best-looking adventure motorcycles, the 2022 BMW R 1250 GS Adventure looks stunning in special edition colors honoring BMW's 40th anniversary. You need to see it for yourself! It resembles a finely carved tank.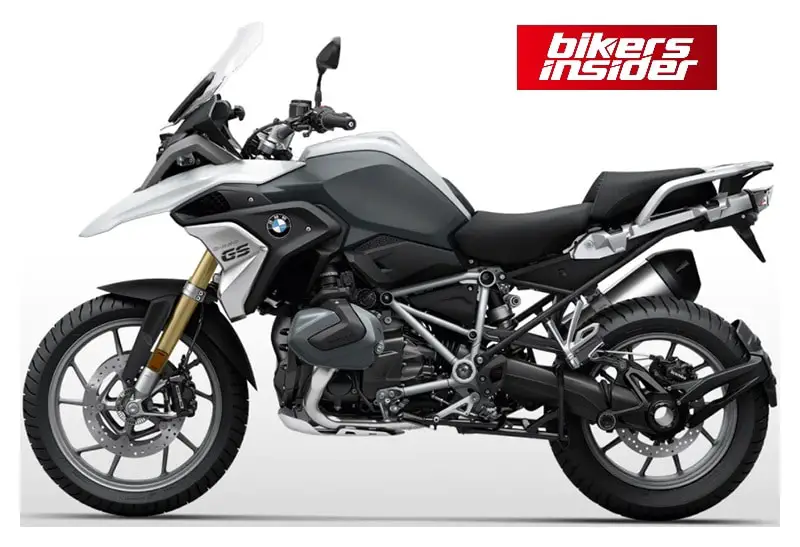 The 1254 cc liquid-cooled boxer twin is powering the 2022 BMW R 1250 GS Adventure (or GSA for short) will be carried over from the bike's immediate predecessors. Of course, it's not all about the power of the ShiftCam (variable valve timing) engine, which can produce 100kW (136 PS/134 horsepower).
We know and love BMW's high-end motorcycles, and the GSA is no exception. You'll have to fork out a lot of money to have all the perks like Pro riding modes, adaptive LED lighting, and a heated seat if you want them.
The classic GSA warrants a second look, but BMW offers a slew of eye-catching motorcycles.
6. Honda CB1000R
Since 2018, Honda has begun producing the CB1000R "Neo-Sports Café." It is safe to say that Honda has not been a class leader in the naked bike market, such as the BMW S1000 R or Yamaha MT-09 SP and BMW S 1000 R. Even though the CBR1000R has always been a good-looking bike.
The circular headlight, arching exhaust headers, and single-sided swingarm of the CB1000R have always been the best-looking naked sports motorcycles to me.
At its core, the Honda CB1000R Black Edition has the same 998cc liquid-cooled DOHC 16-valve engine as the standard model. It has a maximum output of 107 kW (143 hp) at 10500 rpm and a maximum torque of 104 Nm (77 ft-lb) at 8250 rpm, thanks to an 11.6:1 compression ratio.
That's not to say that the new CB1000R Black Edition doesn't look good. The headers, forks, radiator shroud, airbox covers, exhaust, and muffler are all black. Dark graphite black covers the surface where paint has been applied. The CB1000R is a great motorcycle because it is black.
In addition to the new seven-spoke cast-aluminum wheels, the CB1000R is equipped as standard with a wind deflector, a passenger seat cover, and a quick shifter.
7. Yamaha YZF-R7
In 2021, the Yamaha YZF-R7 created quite a stir when it replaced the wildly popular YZF-R6, an inline four-cylinder motorcycle with a screaming top end, with a bike powered by a parallel twin. The same CP2 motor debuted in the FZ-07 (the Yamaha MT-07). Yamaha enthusiasts considered a mid-range (or even entry-level) motor.
The fact that the R7 shared its name with a renowned race bike from two decades earlier irked some Yamaha fans.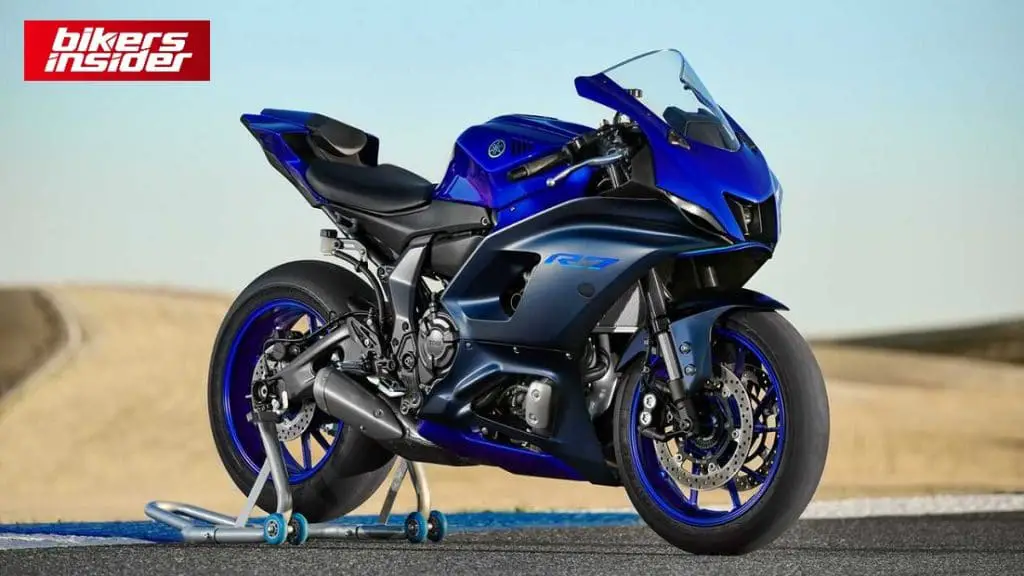 A few other changes were made to the Yamaha YZF-R7 besides the fairing and clip-on handlebars. Full-floating inverted forks and radial-mount calipers, as well as Brembo's new radial master, are all included on the YZF-R7.
In addition to that, the YZF-R7 looks a lot like the YZF-R6. However, the parallel twin's lower peak power means that the top-end speed down the straights won't be as great, even though the riding position is more comfortable.
Additionally, the YZF-R7 is the most attractive CP2 model (although they all have their charms… In 2022, the Yamaha R7 is one of the best-looking motorcycles for the model year if you're seeking a sports bike.
8. KTM RC 8C
The LC8c 890cc engine powers the KTM 890 Duke and 890 Adventure bikes. The KTM RC 8C is a limited-edition middleweight track bike.
Unfortunately, the bike's middleweight specs mean it would be a fantastic street machine… The track bike costs US$38,999, which means it's an expensive toy even if it has some lower-end components. Additionally, it's one of KTM's best-looking motorbikes in this list of best looking motorbikes in 2022 available now on the market. The company has excelled in sportbikes.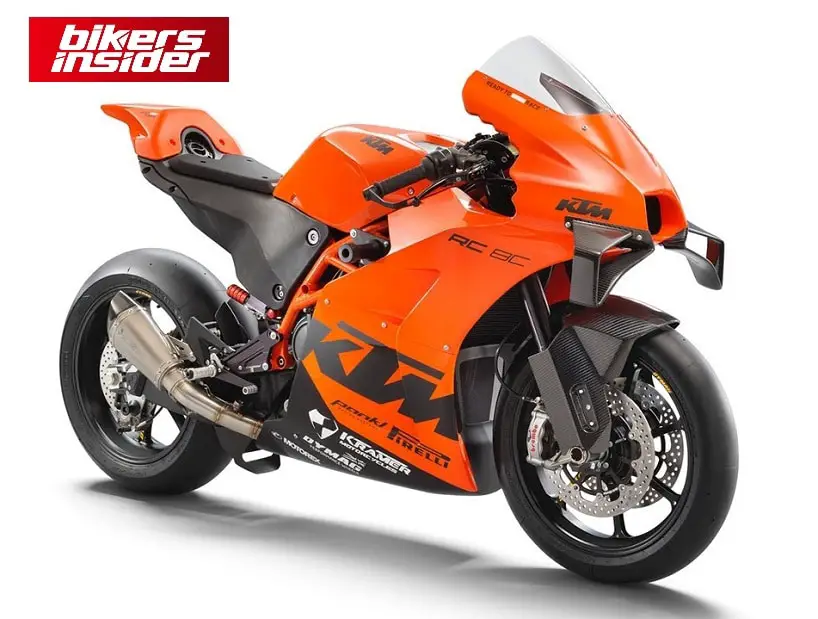 The RC 8C's LC8c engine produces 93 kW (126 horsepower) and 101 Nm of peak torque (74 lb-ft). Ram air system, Akrapovi Titanium muffler, and unique stainless steel exhaust features in the RC 8C's engine. These features are unchanged from the KTM 890 Duke.
As well as WP APEX Pro completely adjustable front and rear suspension and an adjustable steering damper. The bike features Brembo Stylema calipers and other high-end components. It suits its track ambitions, such as 140 kg (309 lb) of dry weight Brembo Stylema caliper brakes.
There are striking similarities in design and handling between the entry-level model KTM RC 390 and the high-end RC 8C. It is an excellent choice for those who can't quite afford that higher-end model.
9. Indian FTR 1200 S
These stunning street hogs are not for the faint of heart or the inexperienced. The FTR 1200 S is one of the most exciting and challenging motorcycles on the market today.
Other retros look flimsy in comparison. That being said, it's a fantastic piece of work that looks and feels like a Tonka toy, is comfortable, and is brimming with US of A-grade character.
The spherical LED headlight is surrounded by a red pinstripe, a brown dual seat, and a small tinted screen. The new FTR features cruise control and a USB connector for quick charging. The new ProTaper bars are 50 millimeters taller than the old ones, making them more comfortable to use.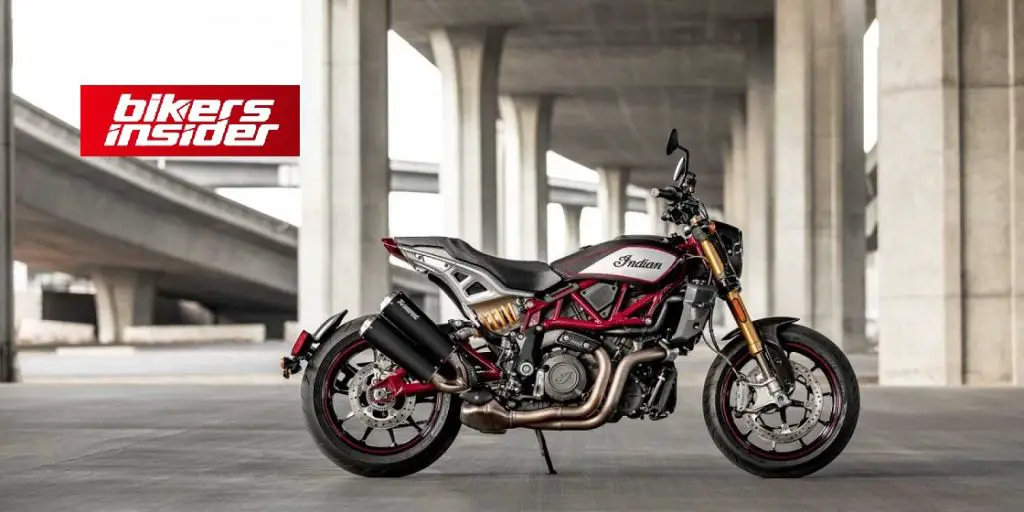 The FTR 1200 S isn't just another homage to 'On Any Sunday.' Though it's a solid start, it's more than simply a pretty face and high-quality materials.
Legroom is plentiful, and the pubs are a short distance away. While the FTR 1200's rear 150-section Dunlop DT3-R race replica tire can withstand a lot of power, when pushed, it may be as lively as its quick little sideways brother.
With its distinctively British design, the FTR 1200 is a sure bet. The 121bhp V-twin engine's low-down roar and weight make this bike seem quite authentically American.
Indian's ride-by-wire throttle wakes up its motor and reveals a face full of speed and drama as well as sensual sounds and excellent V-twin emotions.
No range display, ABS, and traction control features in the Indian FTR1200 motorcycle. Shock preload and compression adjustments are the only features are there.
10. Harley Davidson Sportster S
This list of best looking motorbikes in 2022 could not be completed without the name Harley Davidson.
The Sportster S has a lot of unique features. In a nutshell, it's a significant deviation from the Sportster line. It incorporates a liquid-cooled reasonably high engine into a lightweight chassis, with proficient suspension (fully adjustable forks!) and advanced rider aids such as cornering ABS and cruise control.
If peak torque is 90 kW (121 hp) @ 7,500 rpm, that means it's still creating 115 Nm (85 ft-lb) at that point, or 90% of its peak, 1000 rpm above max torque.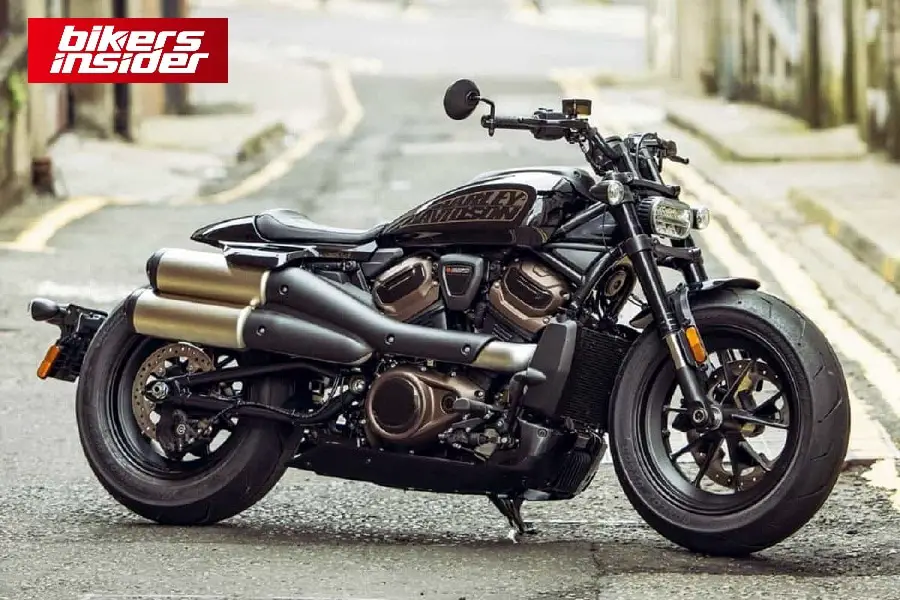 This indicates that torque does not simply fall off a cliff. In fact, with a redline of 9,500 rpm, the Sportster should perceive it as quite cool to ride.
We won't know much more about the Sportster S's power delivery until we get dyno charts. However, peak power of 90 kW / 121 hp and a redline of 9500 rpm make for an exhilarating ride.
The new Sportster S's aesthetic design is inspired by a variety of sources. The high-mounted exhaust harkens back to Harley-legendary Davidson's XR-750 flat-tracker. The Fat Bob's low, wide design is reminiscent of this model. The single-seat, or "bobber" look, is pure Sportster and the looks make this bike in this list of best looking motorbikes in 2022.
Conclusion
Motorcycles have grown famous as a mode of mobility ever since they were first presented. The sales data show this growth year after year. However, the Covid-19 outbreak has affected supply chains. The motorbike business is expanding quicker than ever.
The quality of the best looking motorbikes in 2022 shows the majority of the world's top bikes brands. Even though some of these newer bikes are difficult to ride. Most are comfortable and come with the most up-to-date technology.
Some 2021 models pushed performance limits on everything from the smallest scooters to the largest tourers. Motorcycles equipped with infotainment and assistance systems are also available in 2022.
It's a subjective experience. If you're wondering which 2022 models will pique the interest of bike fans, this is the page to read.
For more updates on bikes keep visiting BikersInsider.