As we first saw Varg's detailing, we were blown away by the message it was making. At the very least, it's nice to know we weren't the only ones. Everyone in the MX community is enthusiastic. The potential opened up by a quiet all-electric dirt bike for big kids.
The off-road bike design from the bottom up includes characteristics that would appeal to a wide variety of riders. It can be dialed back in a variety of ways. For laid-back riders looking for more trail rides, it has competition-level chops for serious riders. The claimed performance statistics, range, weight, and chassis of the Varg are also best-selling features.
Being electric also allows you to adjust the power output on demand. You could perhaps limit it to 125cc and work your way up as you become older and more experienced.
Its quiet aspect is also appealing to NIMBYs who might live near a motocross course and dislike the noise it generates.
Build and Design
The Varg's powerhouse is a carbon fiber sleeve motor that produces 80 horsepower and 691 pound-feet of torque. Stark Future's patented inverter, which the firm says is the world's smallest for 50–100kW ranges. It weighs only 19 pounds and has water-cooled housing.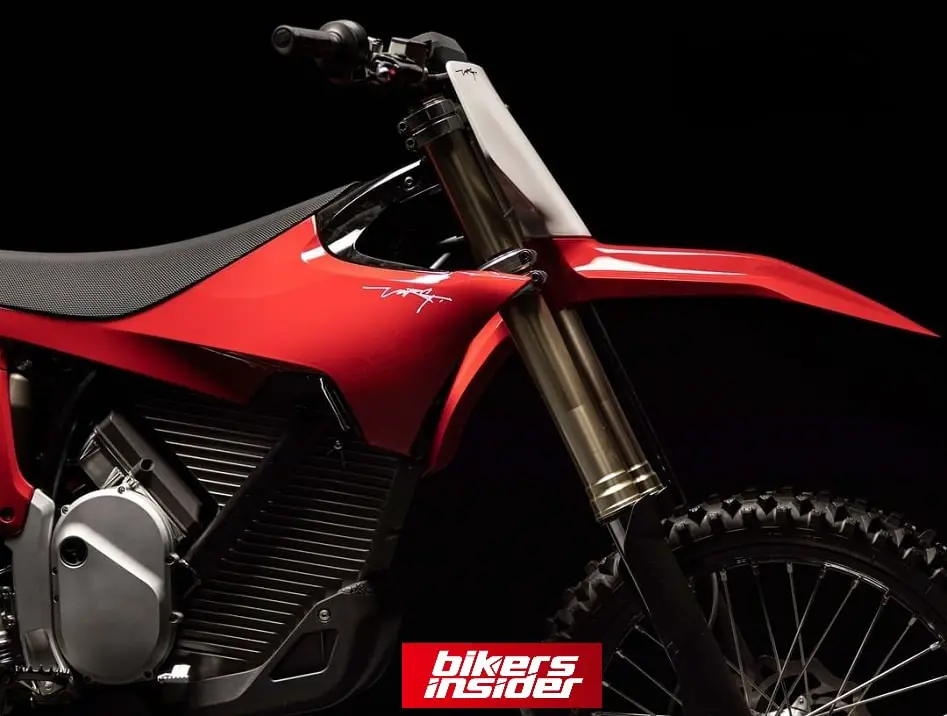 The 6 kWh battery pack features an air-cooled magnesium casing. It has a patent-pending interior honeycomb built in a "flying-V" rendition to maximize weight distribution.
A fully charged battery pack, according to Stark, is capable of completing a full MXGP moto or up to six hours of easy trail riding. It has an operational capacity comparable to a full tank of gas on a 450cc MX bike. It takes 1-2 hours for a full charge.
On the Varg, riders will be able to choose from over 100 distinct riding mode configurations. The Stark Varg app will let riders change the power curve, engine braking, traction control, and the virtual flywheel effect. Everything via the instrument panel, which is a detachable Stark Varg smartphone.
They'll be able to program five preferred modes into the handlebar and have them available at the touch of a button. For example, one mode gives option to emulate the power output of a 125cc two-stroke engine. While another can be set to emulate the power output of a 450cc four-stroke engine, and so on.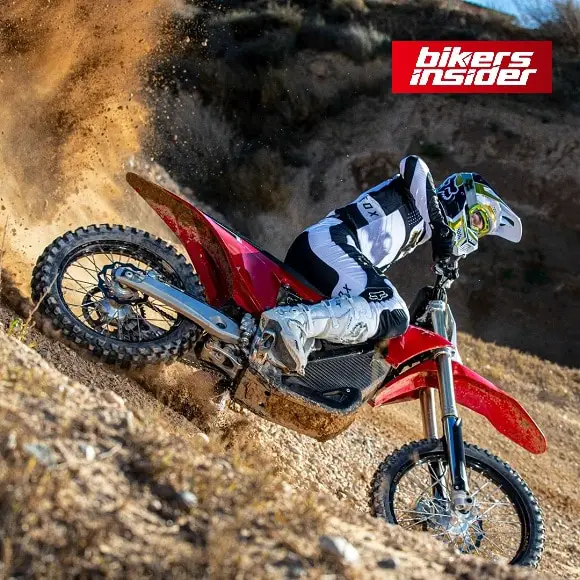 Ride statistics such as lap times, G-force, speed, air time, and battery status are all tracked by the app.
Designers employed steel to construct the world's lightest motocross frame, according to Stark. Straight tubular pipe with forged joints makes up an aluminum subframe. The swingarm's mid-mount linkage bracket design is 2.3 inches higher than on other MX bikes to provide more ground clearance.
Designers were able to optimize lateral, torsional, and vertical flex to provide the most stable and composed ride possible. To make the 242-pound machine seem even lighter on the trail or track, they stressed a low center of gravity.
Finally, the frame's design encourages minimalistic bodywork. It improves airflow to the battery pack.
The suspension design for the Stark Varg is a result of collaboration with Kayaba and Technical Touch. Brembo calipers grip Galfer discs, and the bike rides on forged aluminum wheels with Pirelli MX32 tires. Footpegs designs are the lightest on the market and are 20% stronger than pegs found on competitors' bikes.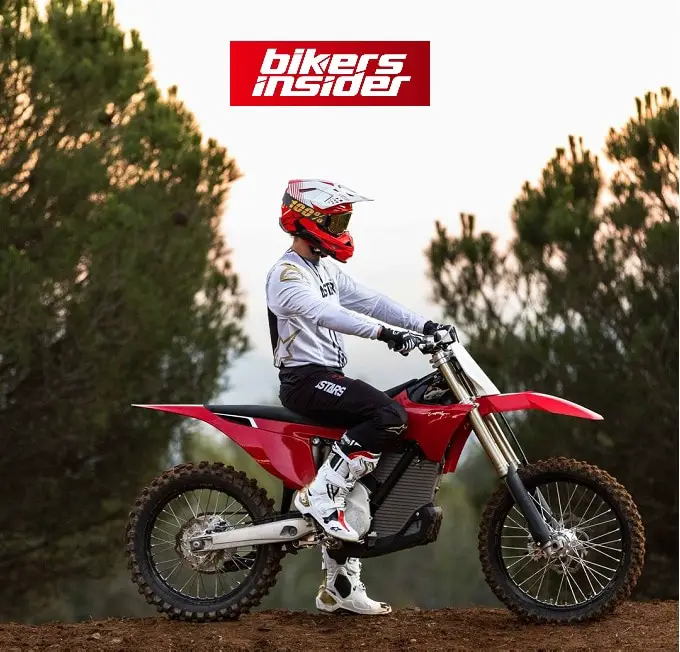 The Stark Varg is simplistic. Its internal hexagonal shape contributes to the bike's reduced weight.
There will be two versions, one with 60 most horsepower and the other with 80. Stark Red, Forest Grey, and Snow White hues will be available for both selections.
The promise of a 110 kg motocross bike built with advanced materials got everyone excited. Those who placed an order, will not wait a time of over a year.
On this, we'll keep you updated. Keep visiting BikersInsider for more news and updates.