Can't get enough of designing cool biker pictures? In most cases, we don't get to witness the realization of a vision, regardless of the medium chosen to do so, unless we construct it ourselves. Through his KarDesign Koncepts and MotoKandi online portfolios, Kar Lee is the creative mind behind many of the most popular motorcycle designs on the web.
There are instances when Lee makes adjustments that supporters believe the OEMs should have made. Regardless of the topic, he always contributes something useful to the discussion of design, and his passion for gears shines through in every sketch he shares with the world.
TTS SuperBusa
The professionals at TTS Performance, a U.K.-based manufacturer of superchargers, have a passion for creating unique works of motorcycle art. They've produced supercharger kits for various motorcycle brands, including Harley and Yamaha. Still, their limited-edition TTS SuperBusa (a Suzuki Hayabusa on steroids), designed in tandem with Kar Lee, is unique. That's right, instead of admiring Lee's graphic design work as a still image, TTS SuperBusa buyers will have the rare opportunity to own a bike that bears some of Lee's work.
Specifications
In honour of the company's 40th anniversary in 2022, TTS Performance is producing a limited edition run of 40 TTS SuperBusas. The TTS SuperBusa prototype got upgraded for performance. It produces 372 brake horsepower and roughly 190 pound-feet of torque, thanks in no way to adding a supercharger.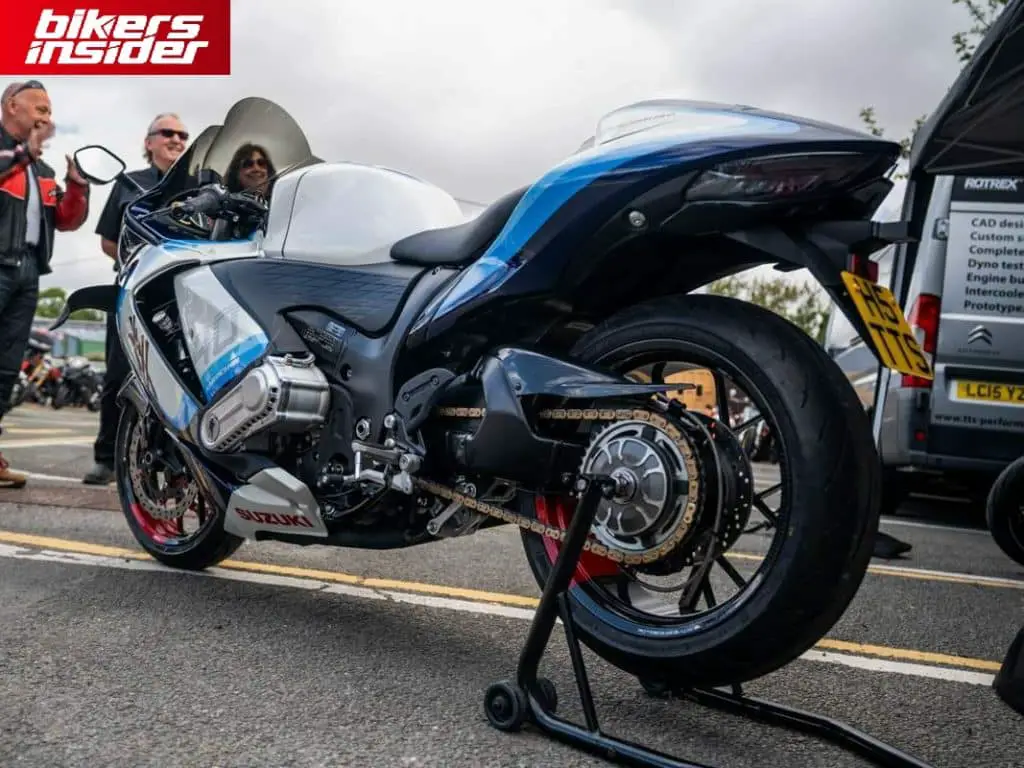 Each SuperBusas sold will be unique, with various available performance upgrades to suit the buyer's specific needs. Ohlins suspension, Brembo monobloc callipers, custom paint jobs and graphics by Lee, and so on are some of the features of this bike.
Although the prototype in this image lacks the carbon-fibre aerodynamic winglets seen in the concept art, they will be back in the production model. Richard Albans of TTS says they are in the testing phase now but will be a productive part of the small batch of bikes the company produces.