Your riding style affects the gear you buy, and the gear you wear on a given ride should alter how you ride. When I'm zipping about town on my bike, I ditch the bulky stuff in favor of breathable mesh clothes and my trusty pair of riding sneakers.
When going for a spirited ride in the countryside or a day at the track, it's always a good idea to have the greatest protection money can buy. Almost every major sporting goods producer offers a selection of products geared toward performance.
The French manufacturer Furygan produces similar gear and machinery. The Higgins Evo gloves are an upgrade to the brand's previous performance-oriented sportbike gloves. They were meant to be a part of the company's summer riding gear line to provide riders with more safety and comfort.
Build and certification
In the several reinforcements around the palm and rear, goat leather, used throughout the Higgins Evo, serves as the sole material. It looks like a sports car and comes in either a red or black model with lively small designs. The slider on the palm, the pads on the phalanges, and the enhanced metacarpal protective shell all point to the model's increased safety. This prototype has a certificate of level 1 KP PPE, and it meets the requirements of European Standard EN 13954.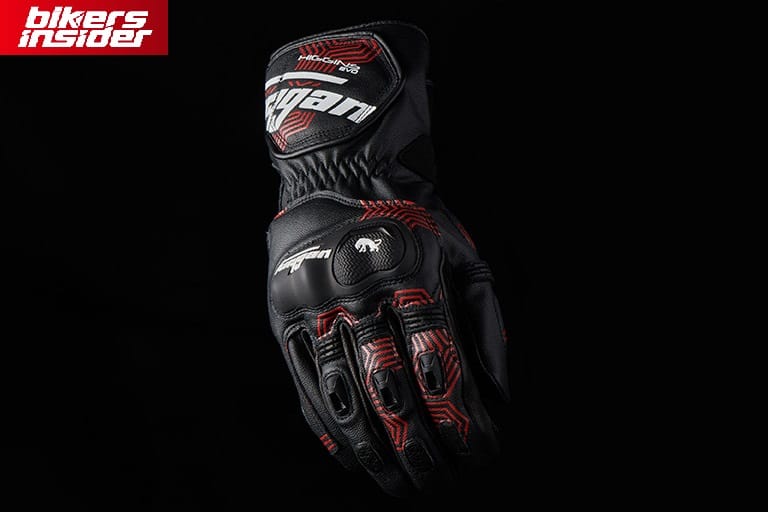 The Furygan Higgins Evo's long cuff is adjustable via elastic and double velcro for a secure and comfortable fit that will last all day long. The preformed cut and turned finger seams provide a comfortable, natural fit around the handlebars. Besides, you may get a firmer hold on the controls with the help of a gripping insert placed on the top of the palm.
Furygan sells the Higgins Evo gloves, available in sizes ranging from small (S) to extra-extra-large (XXXL), in three color combinations: black/white, black/red, and black/white/red. These gloves cost 109.90 Euros ($109.50) at retail.
Please let us know in the comments section if you want a detailed review of this product. Also, check out a review of the best motorcycle gloves in 2022.