The stock market is volatile. Gas prices continue to fluctuate. These days, even the weather is uncertain. In this unpredictable world, we can depend on one thing: Suzuki will bring back the SV650 for another year.
The House of Hamamatsu appears satisfied to continue producing the SV650 in its existing configuration. Suzuki last updated the model in 2017. Since then, the firm has released the café racer-styled SV650X in 2018, however, the version was only available for a limited time.
Suzuki's North American website only offers the base SV and its ABS equivalent in 2022, and new 2023 colors announced in Italy hint that upgrades to the platform aren't coming anytime soon.
Design elements
Suzuki thinks that by linking its current hues with world-famous places, the Blu Las Vegas, Gray London, and Black Dubai will exude luxury. The Black Dubai livery has the same bronze-painted trellis frame and glosses black paint base as the 2022 Glass Sparkle Black livery. Dubai Black, on the other hand, adds bronze-colored wheels as highlights. The Blu Las Vegas color scheme uses the same frame and wheelset but adds a navy blue tank and tail portion.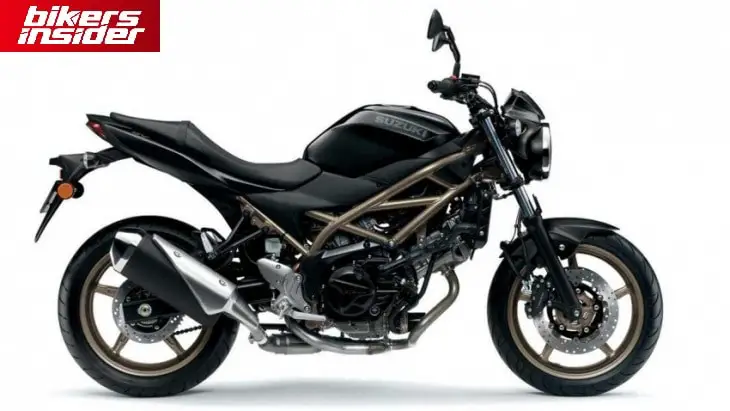 The Gray London paint job is the most appealing, but not for solely aesthetic reasons. Many bikers refer to the SV650 as the "poor man's Ducati Monster." The Bologna brand redesigned its Monster platform last year with a single slate gray/red livery. Suzuki appears to have taken another leaf from Ducati's playbook with the Gray London option for the SV650.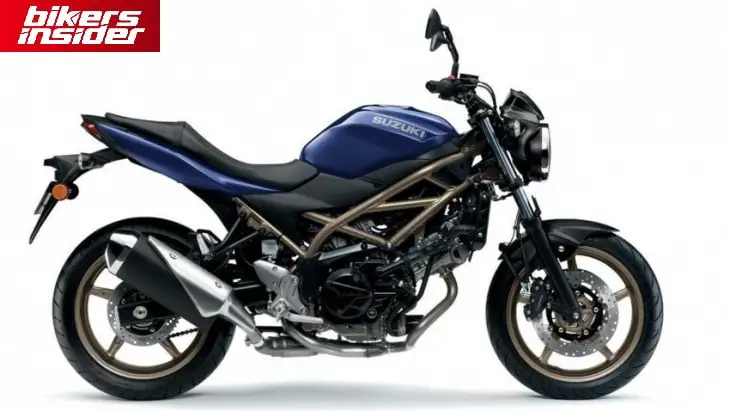 Price and availability
There's nothing new to say other than the new colors. The 645cc, 90-degree V-twin is still suspended on a trellis frame. Despite its lack of horsepower and innovation, the SV remains user-friendly, with a 30.9-inch seat height and a curb weight of 432-pounds. Suzuki hasn't officially announced the model in the United States, although it was revealed in Italy. We expect three new(ish) paint jobs and an MSRP somewhat higher than the current $7,299 price tag.