These days, motovlogging is becoming increasingly more competitive with each passing day. YouTube has proven to be a fruitful platform for such a venture, even though not everyone succeeds. While motovlogging is an exciting path to take if you want to share your love for motorcycles, it takes tons of work to become a successful one. If you are asking yourself how to become a successful motovlogger, and earn income while doing what you love, you are at the right place!
One rationale for the beginning: there is a 80% chance that you won't become the most popular motovlogger ever. Don't let that discourage you! After all, what makes a successful motovlogger if not the passion and the love of sharing stories from the back of the saddle?
The first thing you should know about becoming a successful motovlogger is that you need to love what you will create and share. Otherwise, you will end up hating the work you invest in this venture.
But enough of that, you are here to learn how to become a successful motovlogger, right? This post will hit the right spot, as we will share with you all the tips on how to improve your motovlogging game. There is a lot of ground to cover, from planning out your videos and the best gear to filming and editing your videos.
Without further ado, let's begin!
How Did We Structure This Guide?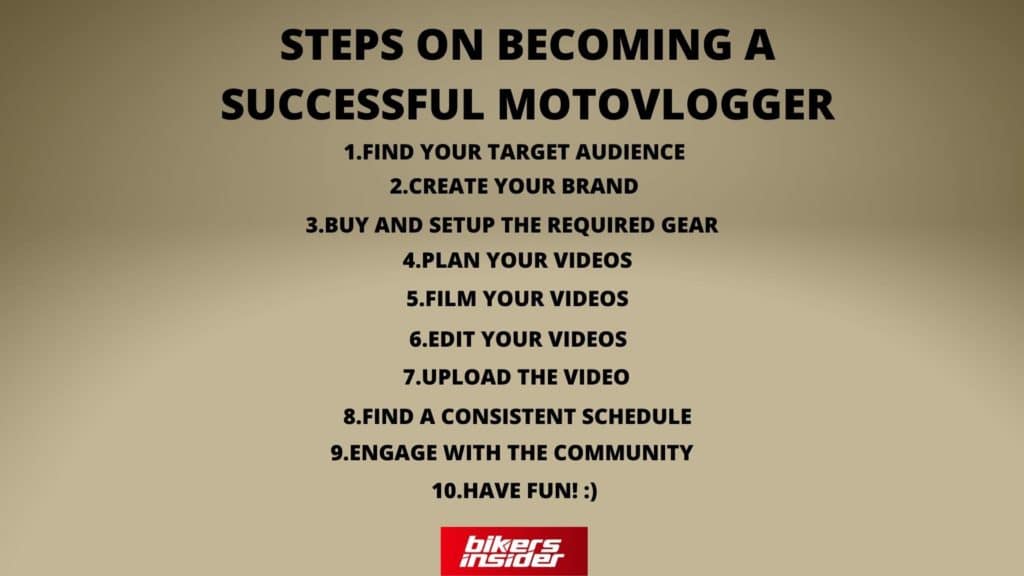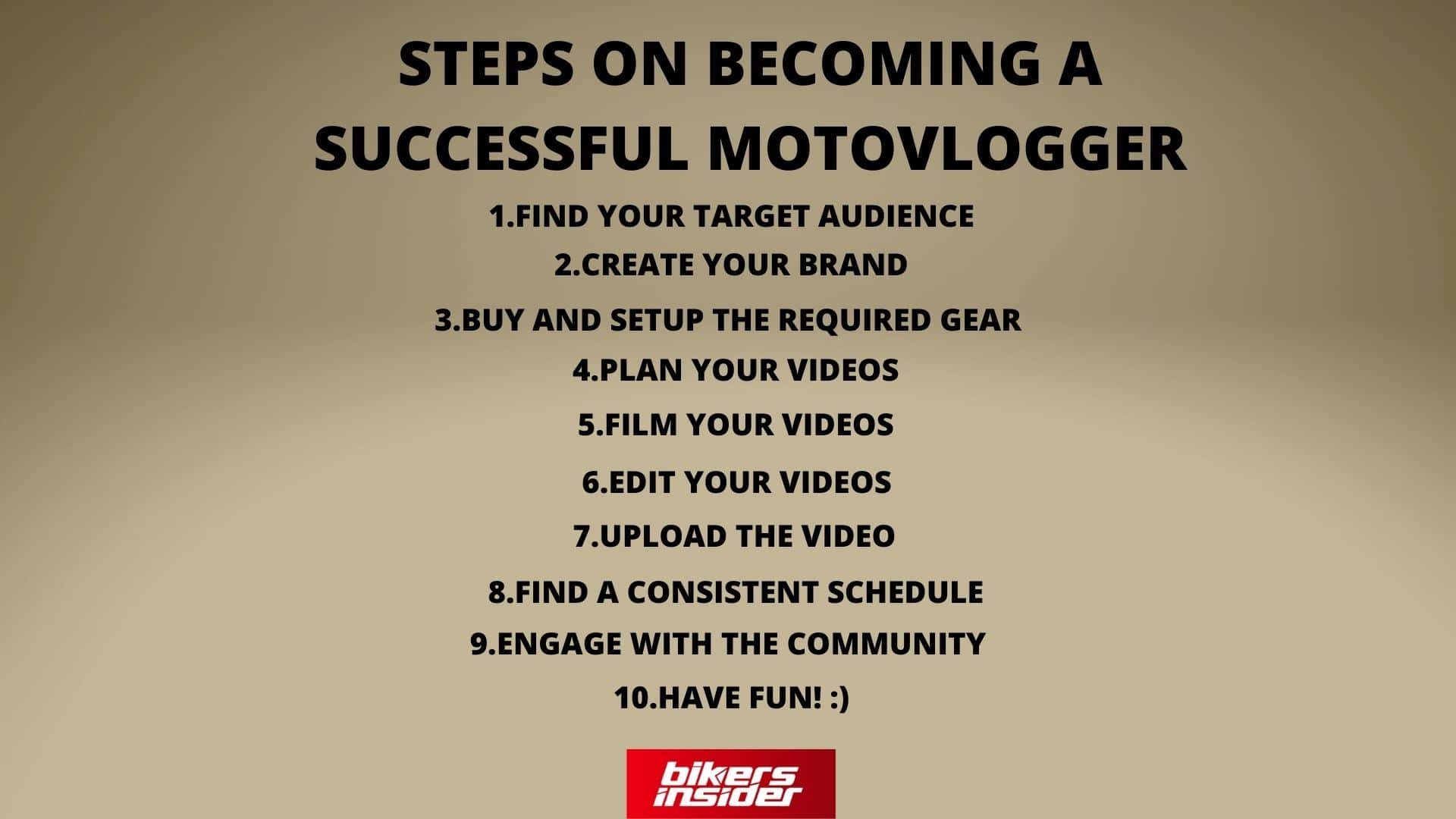 Before we delve into each topic, we thought it would be great for you to know how the guidelines for becoming a successful motovlogger are structured. We will go through topics such as:
Finding your target audience and your unique voice
Taking care of your branding and voice
Required gear for motovlogging
Setting up the gear for motovlogging
Planning and filming videos
Editing your videos
The importance of consistency
Improving your style
Expanding your Web presence
Monetizing your motovlog
That's a lot to chew on, right? Well, don't feel overwhelmed, as we paid extra attention to structuring this post so that you can follow all the steps/tips in a linear manner.
Find Your Target Audience And Your Unique Angle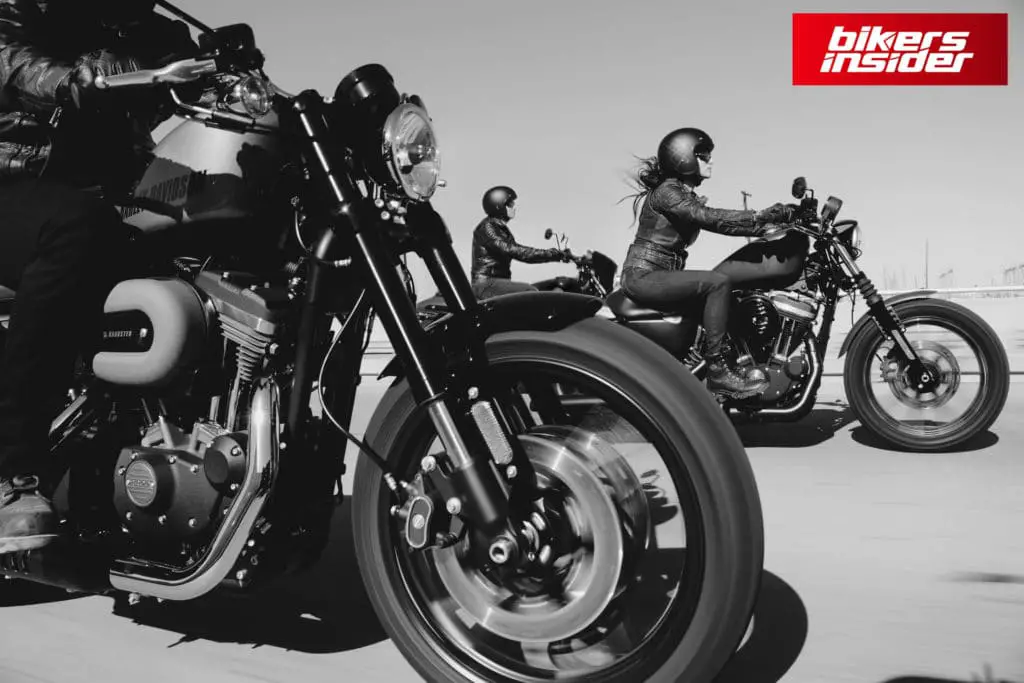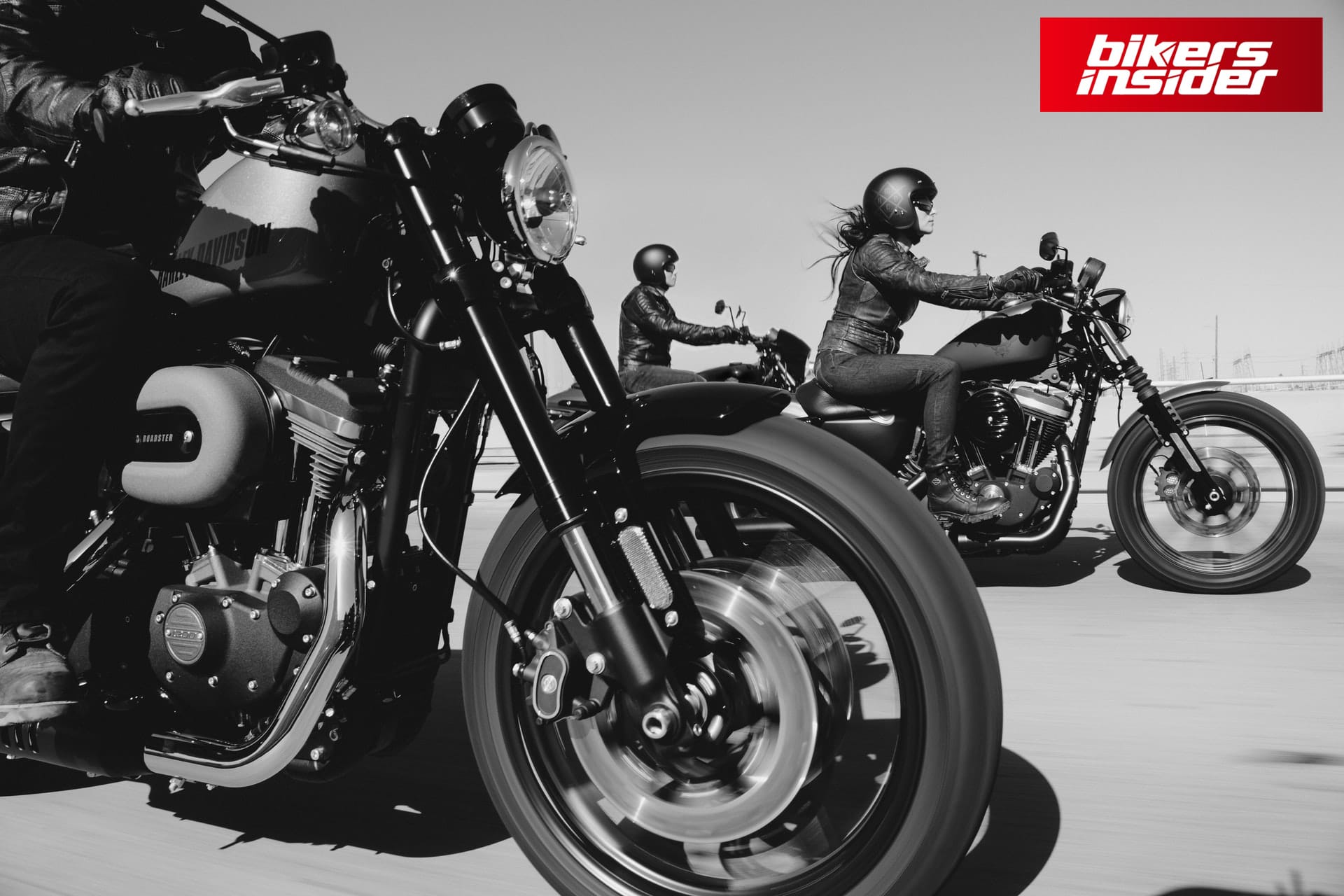 Not just motovloggers, but each content creator needs a plan for:
What kind of content to create?
For what audience to target the content?
In other words, before you start with producing content for your motovlog, you need to choose a niche. In a way, having a YouTube channel is like having a business. For a business to succeed, you need to choose your niche wisely.
The best way to find the ideal audience for your motovlog is to analyze what you personally most enjoy about motorcycling. Maybe you want to focus on gear reviews, or perhaps you wish to document group rides? Or maybe, you just want to share stories and tips for new motorcyclists.
To help you out with this process, you can watch what other motovloggers do with an analytic perspective. Observe what they are doing well and what they are doing wrong. From that, you can find an opportunity for your twist on a select topic.
You can also get insights for editing styles, filming styles, and general topics to target from your observations. Don't be afraid to copy a bit, but make sure to put your personality in the mix.
Now that we talk about your personality, it is essential to be passionate and enthusiastic about your content or subject matter. Don't be fake – let your personality shine in the videos you create. After all, nobody is forcing you to do your work – you are doing it because you are passionate and enthusiastic about it.
The considerations above should help you determine the direction for your motovlog. It is an essential first step in learning how to become a successful motovlogger.
Create Your Personal Brand And Tone Of Voice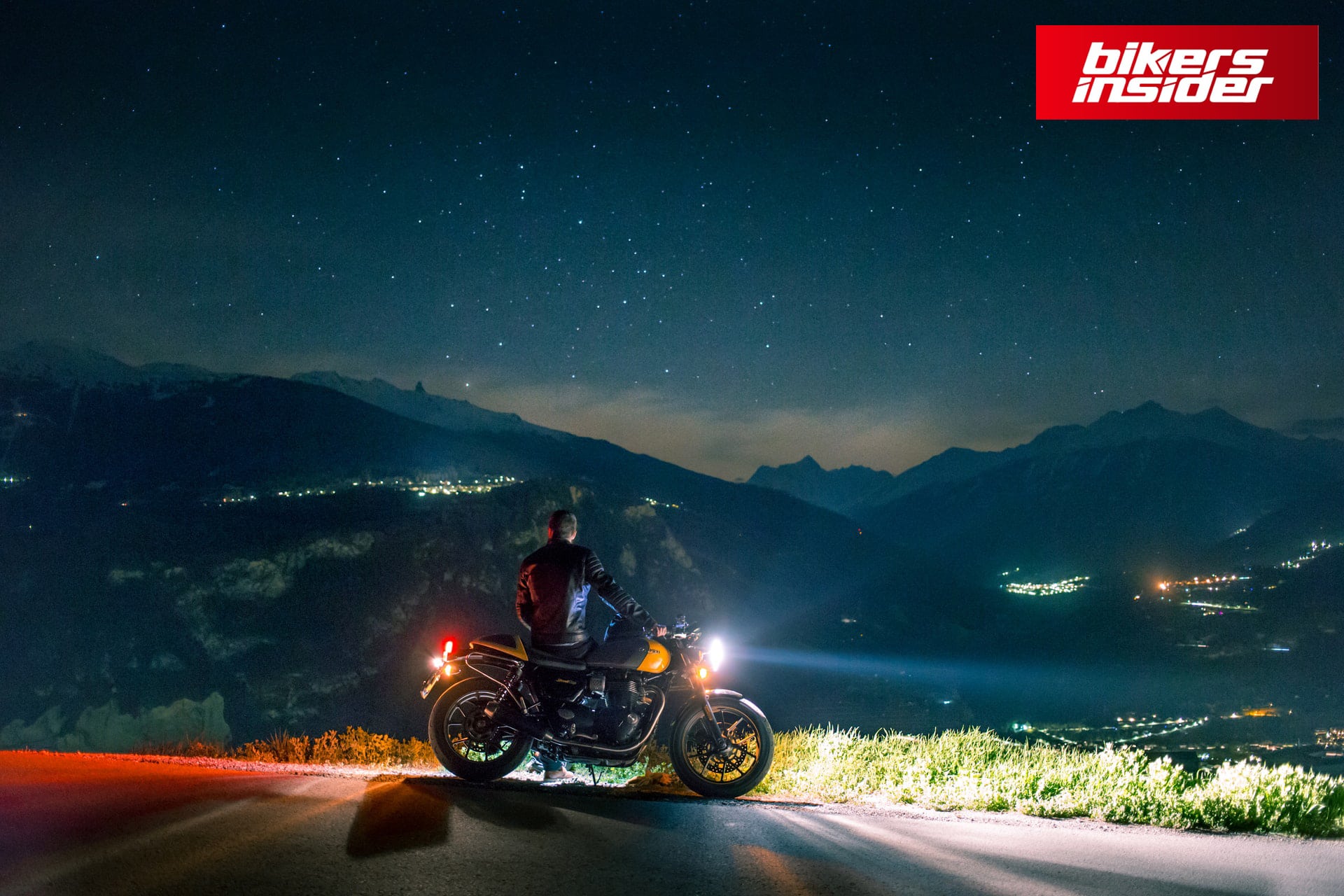 As motovlogging is essentially marketing – we can't stress the importance of being consistent with your message and the way you deliver your message enough. If you want to look professional, you have to put in some genuine effort.
Lots of motovloggers tend to change their personality in front of the camera. We think it's important to be honest with your community. Keep it real and don't put on an act. People can and will notice that.
Some would argue that you can pick one personality trait of yours and just amplify it. While that can work, it will probably stress you out to the point when you won't have fun doing motovlogs anymore.
In the end, you will gain the most subscribers because of your personality. So, it's essential to be yourself and not be fake, and just let your personality come through.
In the next sections, we will show you the steps on how to create your motovlog brand and find a unique tone to it.
Research The Competition And Find Your Style
Before you publish your first video, make sure to observe other motovloggers. Note what they are doing right and what they are doing wrong. Don't be afraid to imitate a bit; some things are made to be imitated after all.
Still, originality is important, so make sure to find gaps in the motovlogging space that are still not taken over by other motovloggers. Maybe you are a beginner rider or a garage freak. Or, perhaps you want to share adrenaline-fueled rides?
Whatever your content targets, in the end, it will come down to two things:
Do people like your personality?
Do people like the messages you convey with your content?
So, feel free to take your time when figuring out what exactly do you want to achieve with your motovlog. In the end, your message and how it resonates with your audience will matter the most.
Name Your Motovlog Brand
Of course, this one is a no-brainer, as each motovlogger has a name, so you will need one too. It doesn't matter if you want to show your face to the camera or not. Picking a name along with your message can help define your motovlog name.
Make it short and simple, but most importantly – memorable. It's better to be corny and original rather than unoriginal and uninspiring, that's for sure.
Before you finalize your decision, make sure that your desired motovlog name isn't taken on YouTube.
Claim The Brand
Do this as soon as possible. You don't want another aspiring motovlogger to take your place, don't you? This includes task such as:
Create a YouTube channel
Create social media accounts (Instagram/Facebook/Twitter)
Register a website (while this isn't mandatory, we recommend doing this, especially if you plan on monetizing your motovlog)
Later on, we will explain how to utilize social media and your website to become a successful motovlogger.
Create Your Branding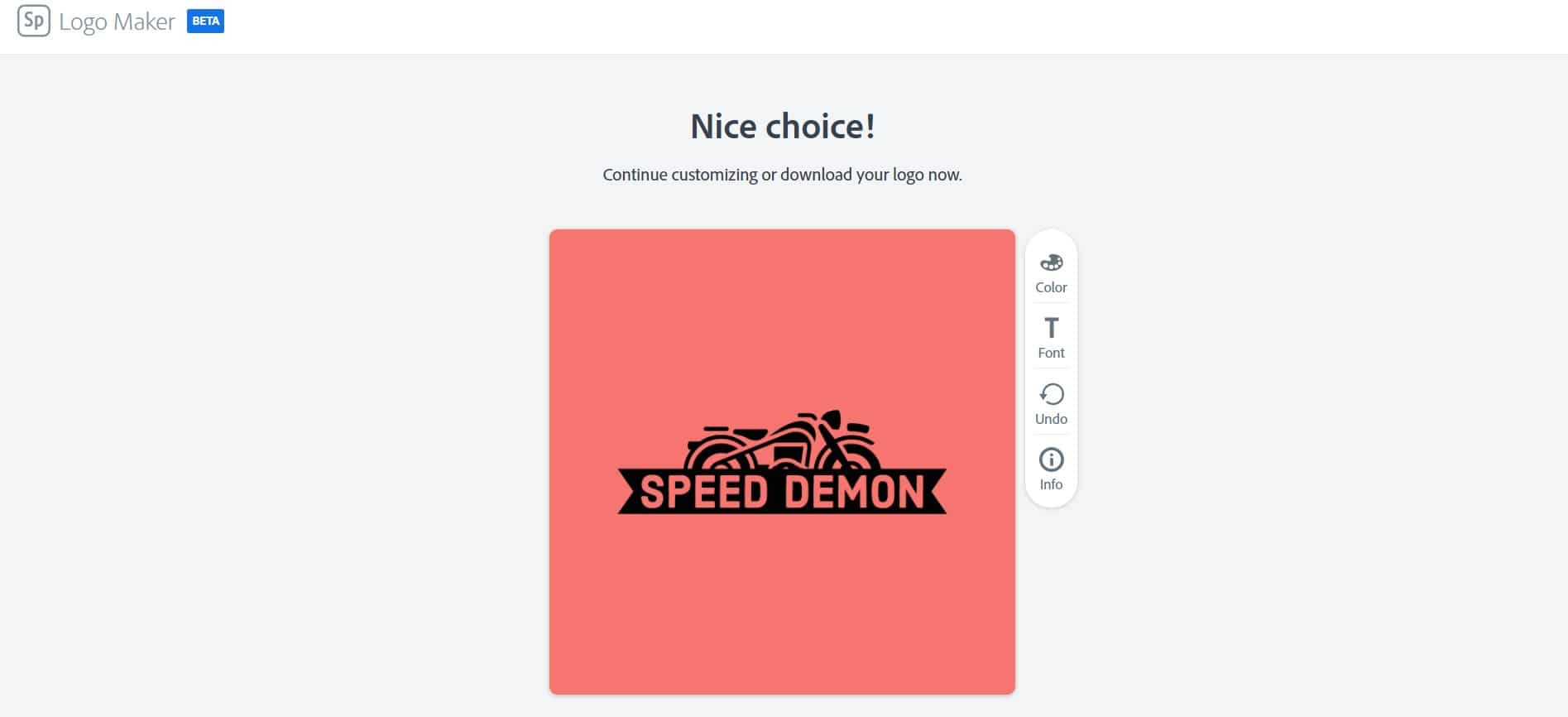 When you are absolutely sure that you got the desired brand name secured, you can start branding your name in a form of a logo.
You can find numerous graphics online that can be royalty-free or create your logo altogether. We highly suggest using Adobe Spark Logo Maker, as the tool is free, and it can help you design your logo in the shortest amount of time. Of course, if you want to look even more professional, you can always pay someone to make a logo from scratch.
When it comes to your logo, make sure that you include your motovlog name in the graphics. Also, make sure to pick a few complementary primary colors of your brand. You will use these colors for creating graphics for YouTube, Facebook, and other platforms.
Be Consistent With Your Branding
Now that you have your brand color scheme determined, you can create visual assets with these color tones. Ensure that you have one version of the logo and brand name, which you will use continuously. After all, if you want to be memorable with your visual identity, think of Pepsi and Coca-Cola and how they've used the same branding for decades.
Buy The Necessary Motovlogging Gear!
Of course, the comprehensive guide on how to become a successful motovlogger wouldn't be complete without some advice on the required gear. After all, you won't be able to make a quality motovlog with only your smartphone. Now that we talk about it, you will need to get:
An action camera
Action camera accessories
External microphone
So, without further ado, here are some tips and suggestions for each piece of gear.
Action Camera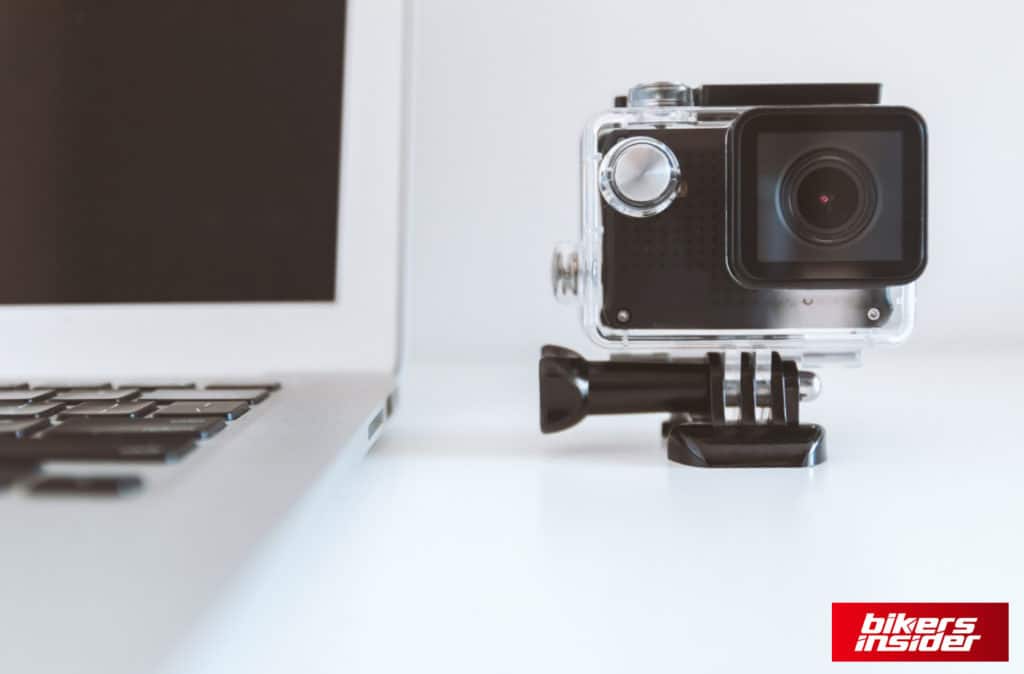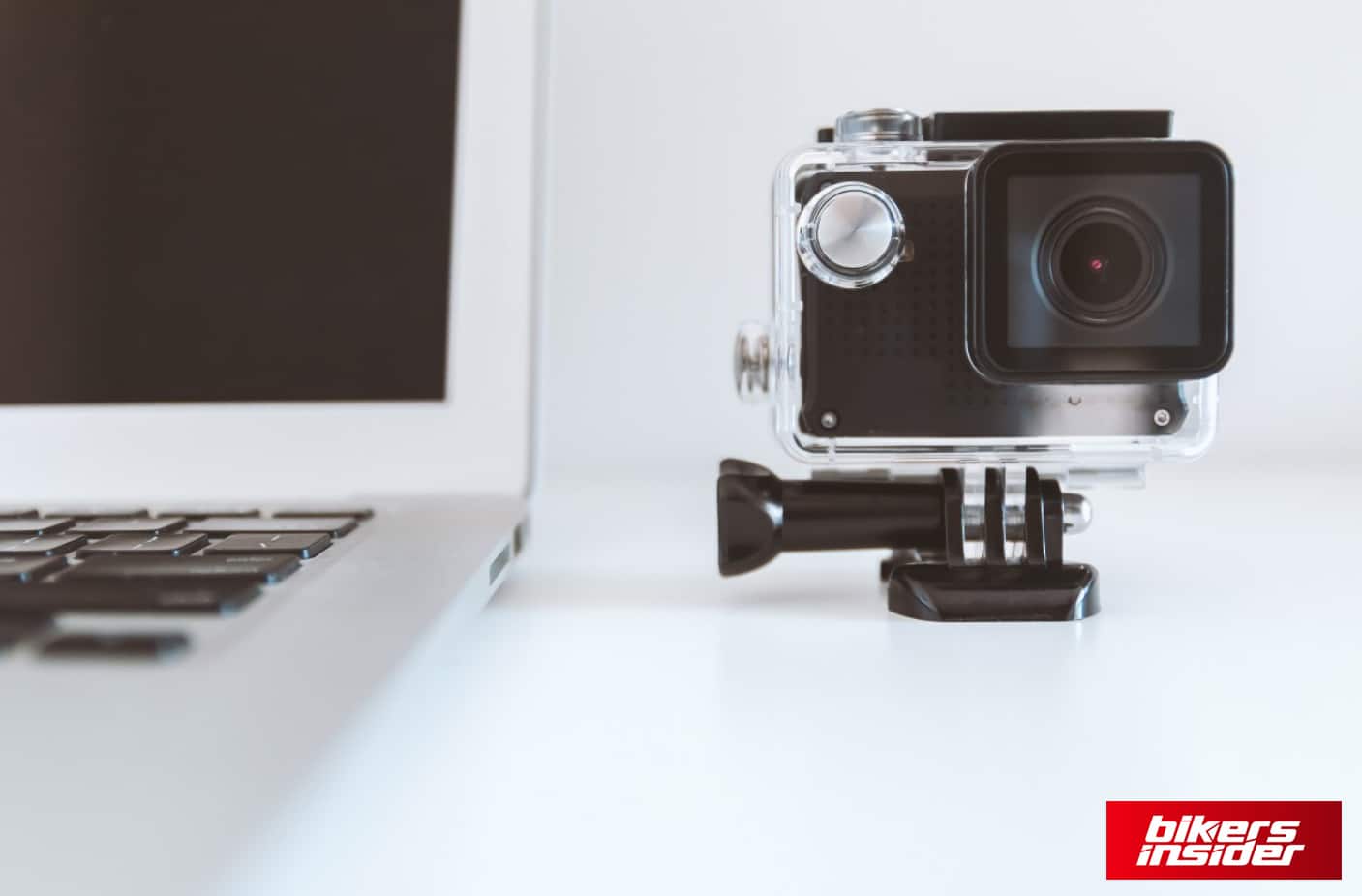 Start with action cameras that can provide HD visuals. While many action cameras can record in 4K, many people don't have a fast Internet connection or powerful enough devices to watch videos in this resolution. Nowadays, the standard is 1080p/60 fps, so make sure that an action camera can record with these specifications.
Of course, you don't need to spend several hundreds of dollars on GoPro cameras (even though they have industry-leading image stabilization features). The most important thing is that you can record in high definition and that the camera has a wide-angle lens – you want to have as much peripheral vision in the frame as it gets!
Before you get the action camera, consider the following features:
Ease of mounting. Make sure that it's not a hassle to mount the camera on your bike or helmet.
Field of view. Look for cameras that have wide angle lens, so that you can capture the peripheral views too.
Microphone connector. You cannot rely on the built-in camera microphone, so make sure that your camera has an external microphone jack.
Mounting equipment. Ensure that your camera comes with essential mounts for motovlogging, such as helmet mount and camera mount.
If you are tight on budget, check out our action camera reviews section for some excellent GoPro alternatives! These are great choices for creators who are just starting out and don't necessarily want to be professional-level creators. If you are a GoPro purist but want to go cheap, Go Pro Hero 4 is a great choice!
Action Camera Accessories
The most important action camera accessories that you should have for a motovlogging setup are:
Action camera housing – easier to put on different mounts and weather protection
Helmet mount – ideally, you want one that you can easily clamp on the chin vent
Action camera mount – we recommend hook-shape mounts, as you can easily change the angles with these
If looking for a helmet mount package, the Woleyi Action Camera Accessory Pack is the ultimate, cost-effective deal!
Microphone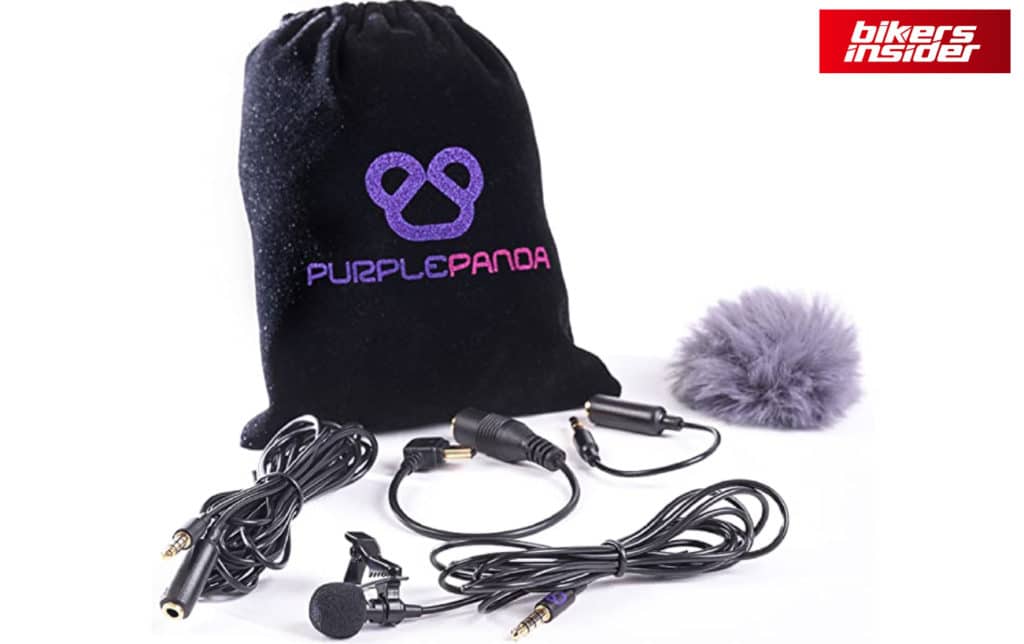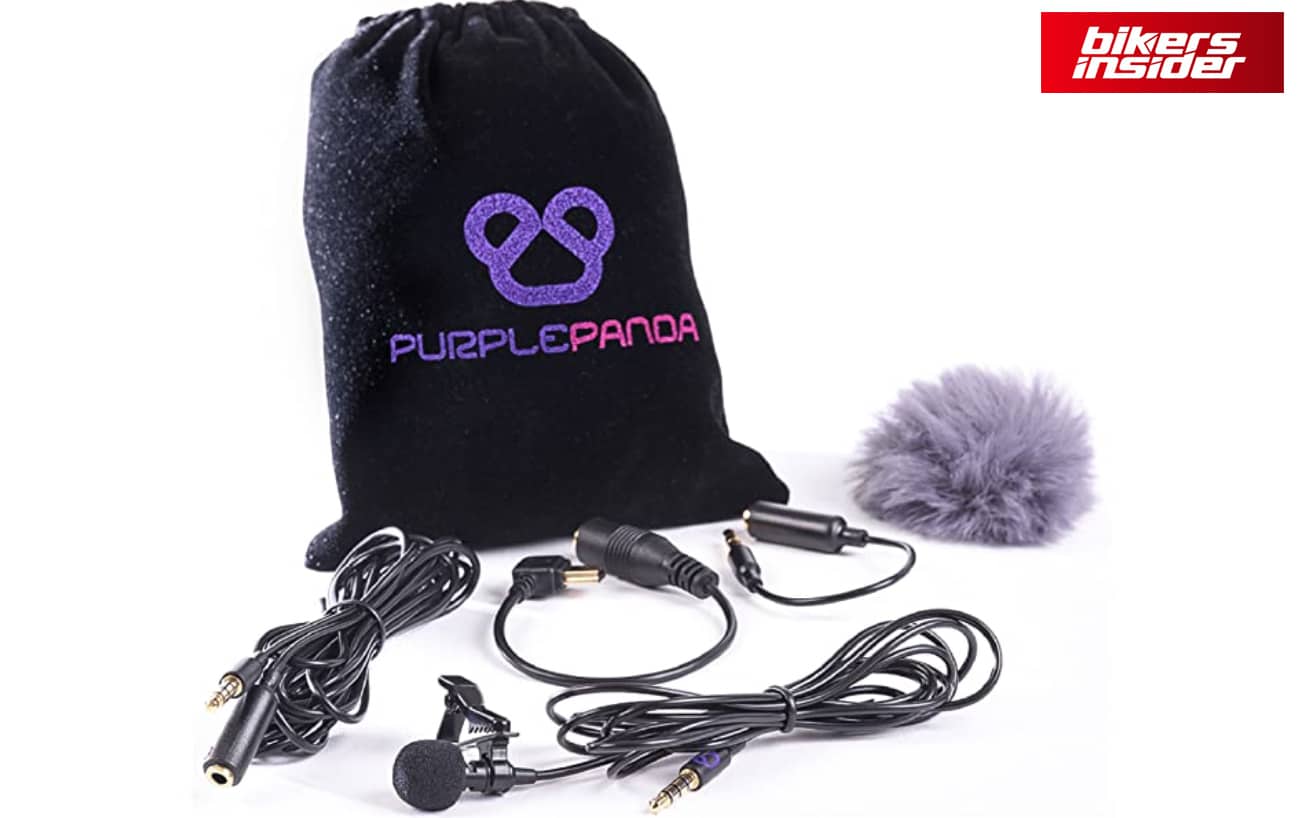 If you are looking how to become a successful motovlogger, make sure to invest in an appropriate microphone compatible with your action camera. After all, you will most likely talk during your ride or share the powerful sound of your exhaust. Whether your goal is, investing in an external microphone is a no-brainer.
You see, internal action camera microphones won't do the job well. Especially because wind noise will drown out all the commentary you say out loud to the internal microphone. Thankfully, there are numerous external microphones that will be epic for motovlogging.
Note: Remember, audio is more important than video quality alone. In the end, you might have a great message to tell your viewers. Still, if the people can't hear it, it's going to force them to go away from your videos.
Most motovloggers will record audio just with an external microphone that plugs easily in your action camera. Now, when looking for an external microphone, it's good to know the two classes:
Single-direction microphones
Stereo microphones
Our opinion is that single-direction microphones are better than stereo mics because they have a more focused sound. Stereo microphones record audio in two directions, which means they can record more wind noise, resulting in a choppier audio quality.
When it comes to stereo mics, though, you can adjust the configuration to your advantage. One possible configuration is to put one channel up for voice and down for your bike noise. Other than that, there is a variety of microphone configurations – maybe you want to focus more on your voice or the exhaust noise or have it balanced off.
Our recommendation for one of the best action camera microphones for motovlogging goes to the Purple Panda Microphone. It's a single-direction microphone that comes with all the adapters you need for attaching to your action camera. Also, it comes with a dead cat accessory that essentially tunes out the wind noise coming at the microphone.
You can buy the Purple Panda Microphone on Amazon for a decent price of $40/€34/£29.
BONUS: External Audio Recording Device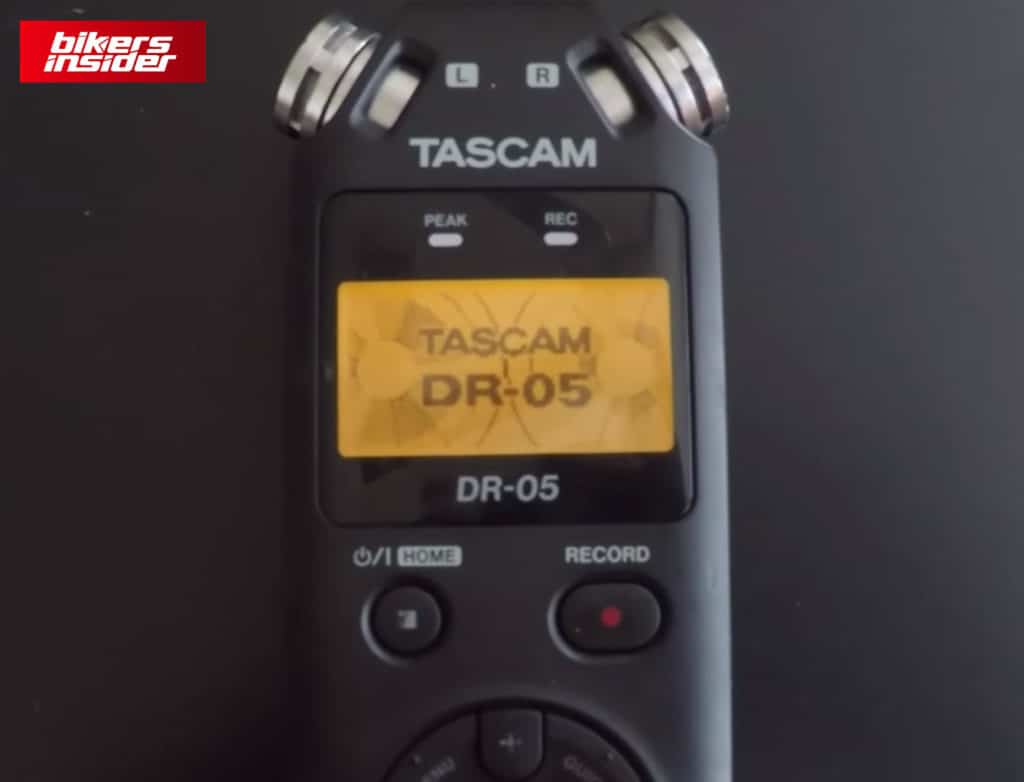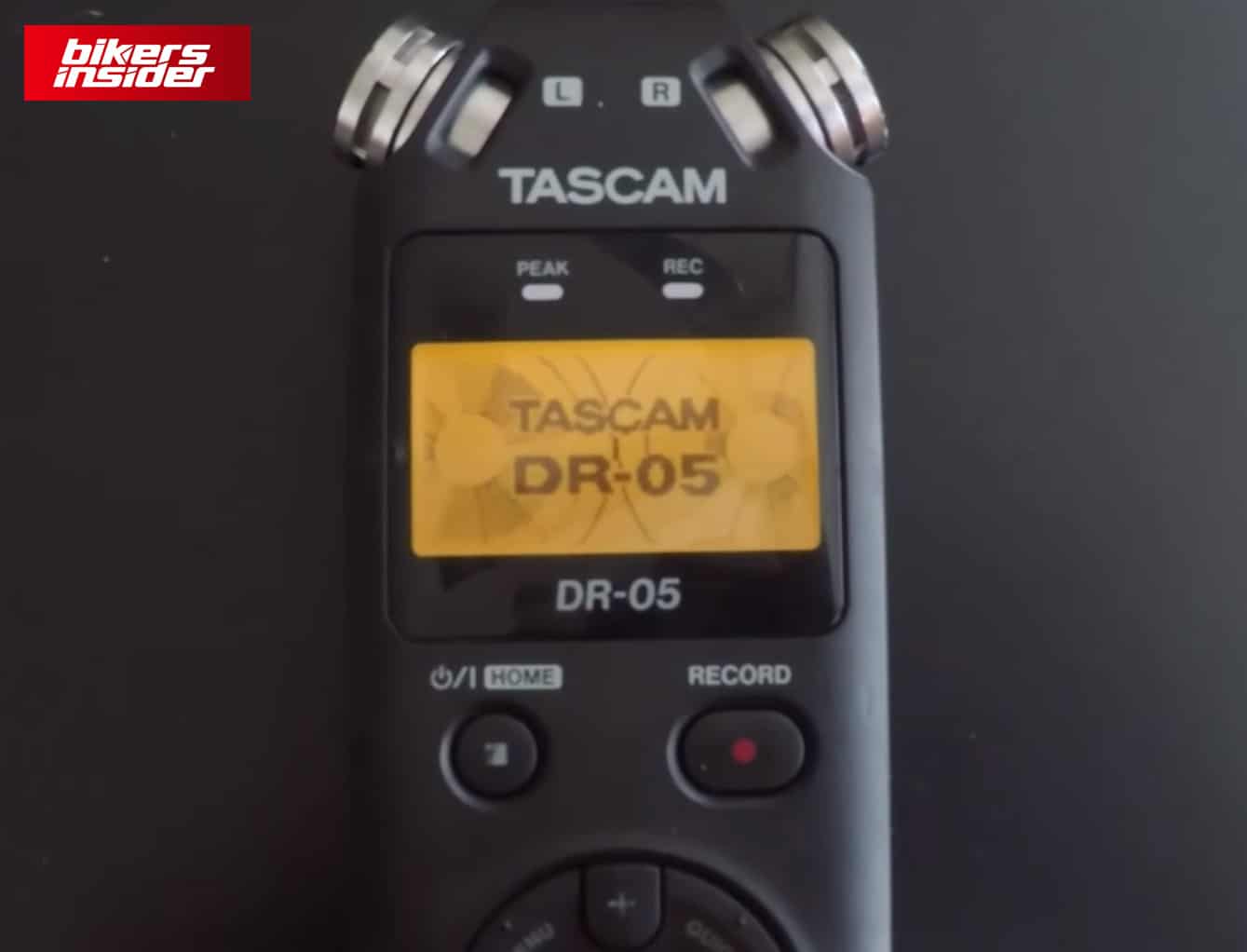 While this isn't essential to your motovlogging setup, it's a great way to add flexibility to recording audio on the go.
One of the best external audio recording devices for motovlogging is the Tascam DR-05X. It's great because it's a stereo recorder, and you can combine it with an external microphone to provide deeper ambient sounds to your work.
It's a remote audio recorder device, so it will be separate from your action camera. That means that you will have a higher range and overall better flexibility when recording audio. For example, if you want to show your bike but want to put the camera to film you and your ride, this kind of device will come in handy.
Of course, make sure to get a microphone for this recorder too, to get the best of the both worlds.
If interested, you can buy the Tascam DR-05X on Amazon for $100/€85/£73.
Setting Up The Gear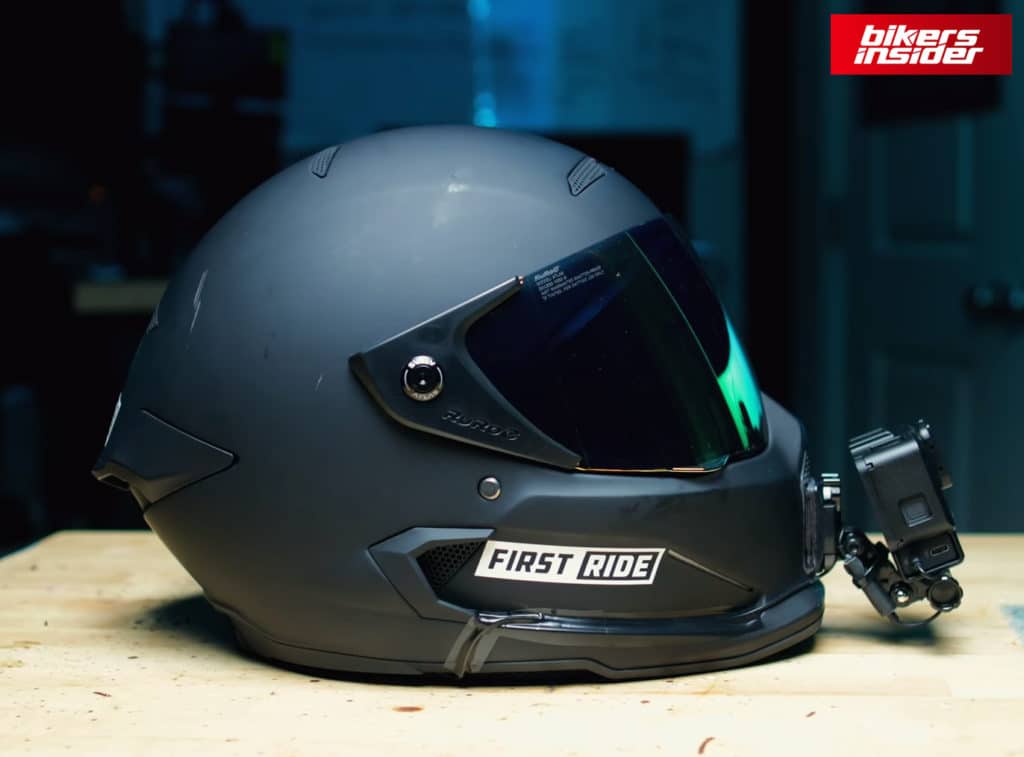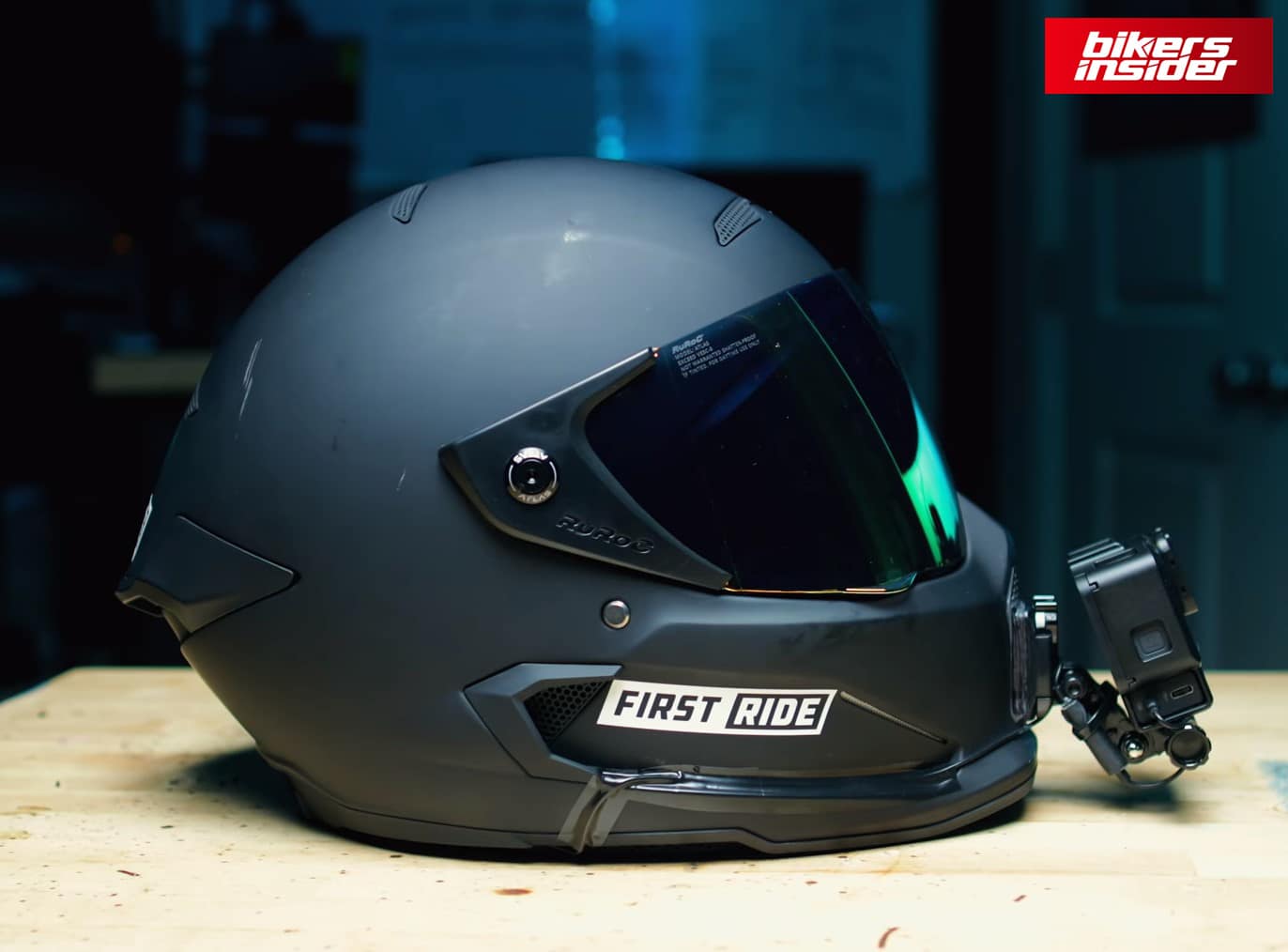 Now that we've shared the essential motovlogging gear that will help you to become a successful motovlogger, now comes the fun part of actually setting it up!
Setting Up The Helmet Mount
Many people complicate things around this, but honestly, it isn't that complicated to do. The most important thing is to mount the camera as close to the chin as possible.
Don't make the mistake of putting it on top of your helmet, as you will lose the frame of reference. You also don't want to put the helmet mount on the sides of the helmet for the same reason.
The best and most professional way to do a first-person view is to put the camera with the chin mount. Get it as low as possible on the chin segment. If you have a GoPro, you can use the standard mounts that come in the packaging. The thing is, the best chin vent mounts are flat or curved mounts.
When you clamp the mount on the chin vent area, coating the mount with epoxy resin is another thing to consider. With it, you can fill out the gaps around the spot where you placed the helmet mount.
We also recommend you close down the chin vent to prevent wind noise from getting in your helmet and tampering with your audio quality.
Placing The Camera On The Mount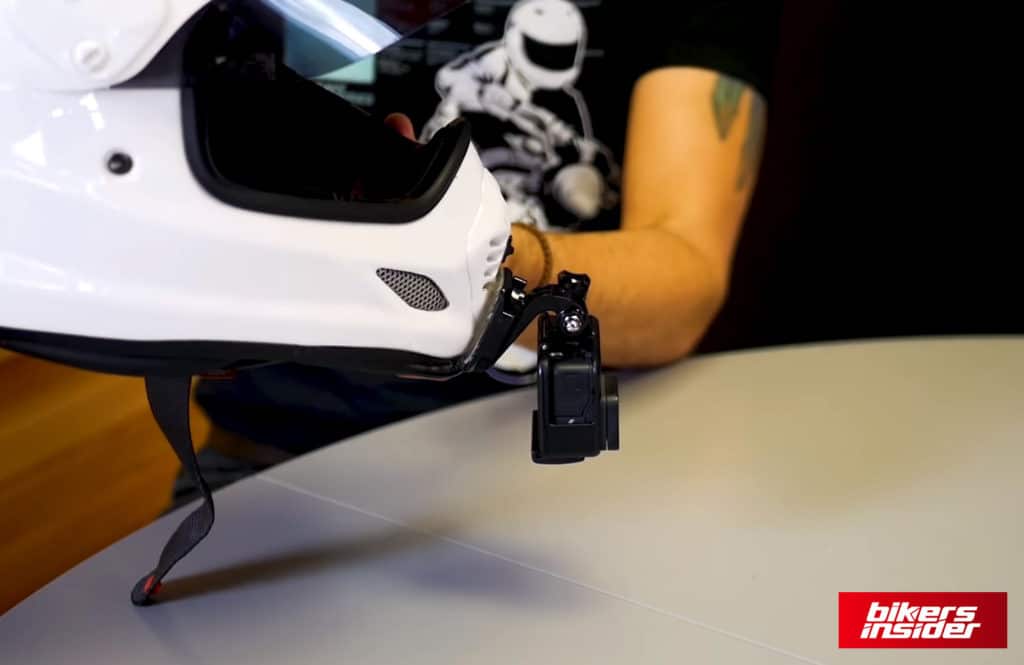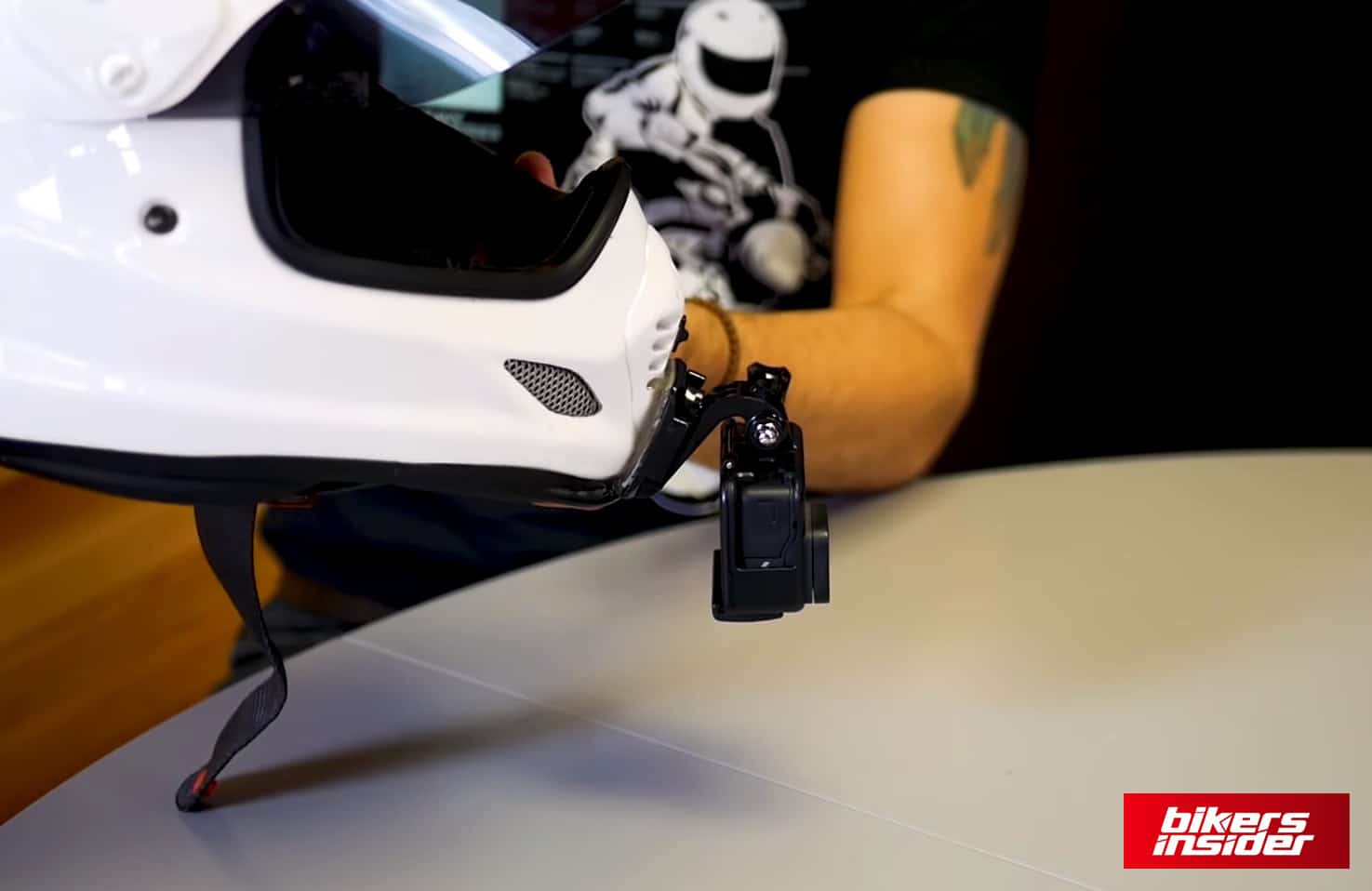 Now, it's time to take the camera and put it in the case. Ensure that the camera is placed upside down on the mount (you can only do this with hooked/curved mounts). While this kind of setup might look weird at first glance, tread with us as we explain its benefits to the video recording experience.
Think about the position of your head when you are riding the bike. It's mostly pointed downward, right? So, if your mount is positioned perfectly straight with the helmet, and you point your head down, you won't get the most optimal angle on your bike. Essentially, your camera lens will be pointed way further down than it needs to be.
Flipping the camera and the curved mount upside down is the easy fix for this problem. Make sure to tilt it a bit to the forward, so when your head is down, the camera will face down but also to the front. This will give you the optimal angle on your bike – the best first-person view that you can have.
Adjusting The Camera Settings
One of the dilemmas many motovloggers face is: What video resolution should I record in? Most premium action cameras can record in 4K/60 fps, which will provide you with the best image quality and performance. Still, with this recording mode, you will need to fill up your memory card collection!
We recommend recording in 1080p/60 fps, as it has a few advantages. First of all, many users still don't have fast Internet connections or the displays able to display native 4K resolution. So, in a way, with 1080p/60 fps, you will record for the masses.
Note: If you export a 4K/60 fps video in 1080p, the image quality will be crisper. So, if you have spare memory card space, you may utilize that method. Make sure to have a powerful computer able to do this task though.
Another essential camera setting is image stabilization. It's an absolute must, as you don't want every slight vibration to decrease your video quality. Keep in mind that some cameras won't be able to record at wide angles when you turn on the image stabilization.
Installing The External Microphone
The best position for the external microphone is behind the chin vent. You can easily route the cables through the cheek pads. Alternatively, you can hard-mount the microphone inside the helmet (duct-taping it inside). Ultimately, the way of installing the microphone will depend on what type of microphone you intend to use.
Note: If you have a chin curtain, make sure to put it down to reduce wind noise. Otherwise, the dead cat attachment to the microphone will do a pretty good job.
Make sure to point the microphone up towards your mouth, to prevent wind noise from coming in. If it's a single-direction microphone, it will sound awesome!
If you want an alternative way to set up the gear on your helmet, this video from Blockhead is awesome:
Without further ado, let's move to another important segment of our guide – the actual content production!
Plan Your Content And Start Filming!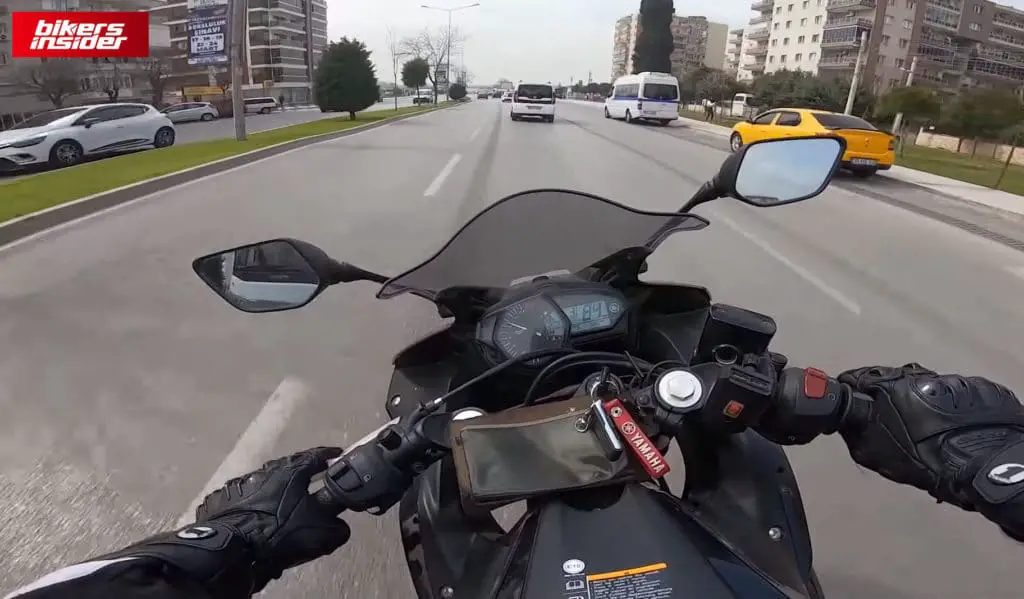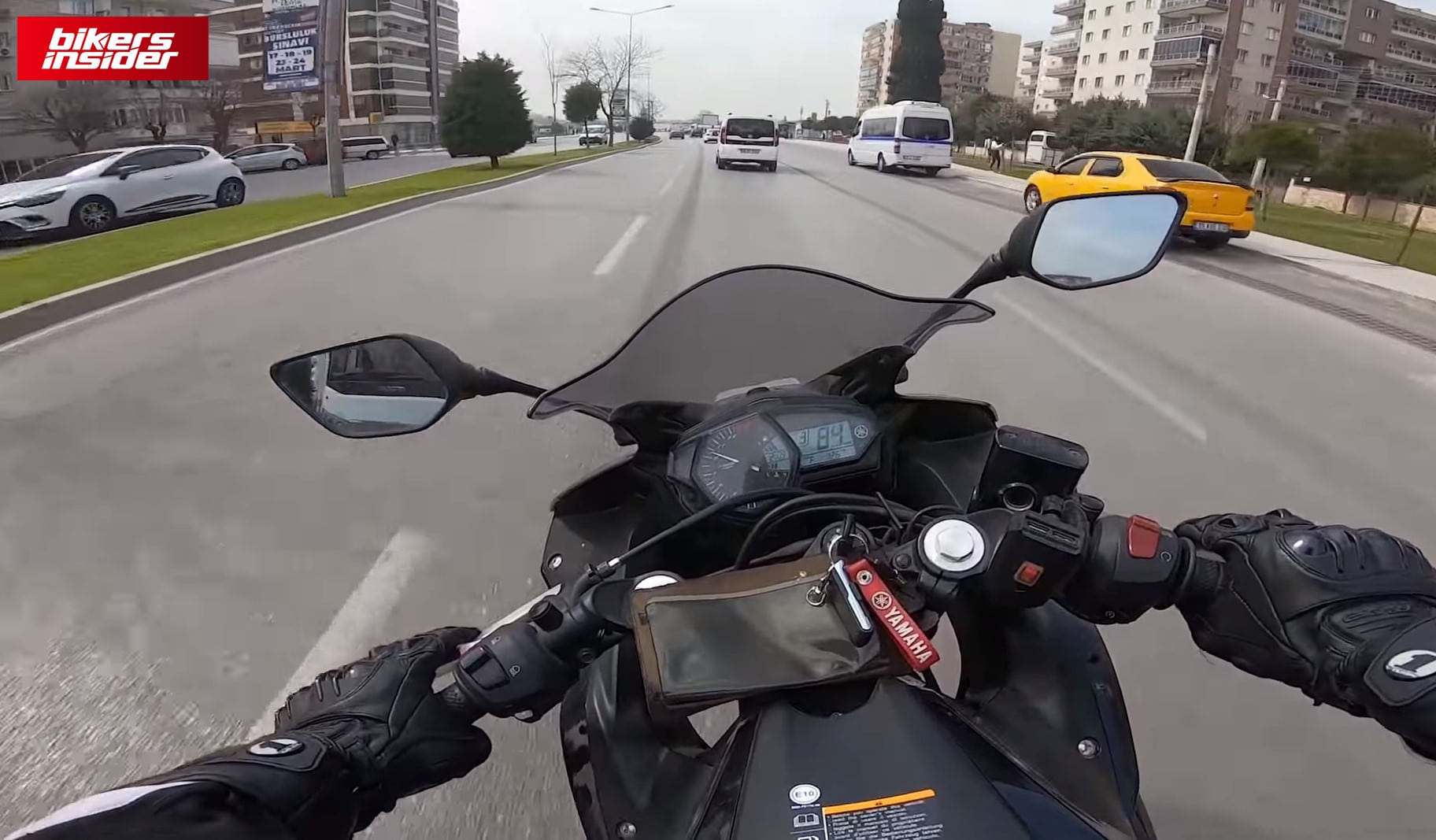 Now that you are one step closer to getting the answer on how to become a successful motovlogger, it's time to get to the bulk of your motovlog – the actual content. Make sure that you don't just get on your bike and start recording randomly. Plan out the structure of the content you're about to create. After all, well-thought-out content will glue the viewers to their screens.
The Importance Of Planning
If you want a high-quality motovlog, you need to brainstorm some video ideas and the topics you will cover while riding. Also, the locales you ride through are equally as important.
Of course, you can have the best possible gear for your motovlog, but that doesn't prevent you from having zero viewers. Why does that happen? Well, a motovlog absolutely HAS to provide some form of value to your viewers. It would be best if you made something that people are interested in right from the start.
If you want to make videos that will attract people and you are trying to share a message with them, you need to make the videos interesting, add value, and answer the questions that viewers have. Make sure that you are an interesting talker. No "um-s", "ah-s", and similar. Cut out that filler; your goal should be to sound confident because people will get attracted to your personality in the end.
Going Beyond The Technical Proficiency
Ultimately, great videos go beyond technical proficiency – they need to be exciting and provide value to people. Maybe it sounds harsh, but it's one of the best pieces of advice on how to become a successful motovlogger.
Of course, anyone can have a go at producing a video for YouTube. But, if you want to stand apart from the sea of mediocre, wannabe motovloggers, you will need to plan out the structure of your videos. Yes, randomness is sometimes positive, but you need a story to tell in your video. We can't stress this enough, but original concepts will pay off in the end. Not overnight, but you are probably prepared for the waiting game, aren't you?
It's okay if everything doesn't go perfectly at the start. If you go into motovlogging with a perfectionist mindset, you probably will never upload your first video. Ask for feedback in your videos, as it is okay to do something wrong and get an awareness of that. In that way, you can grow as a creator and be one step in getting an answer on how to become a successful motovlogger.
Editing Your Videos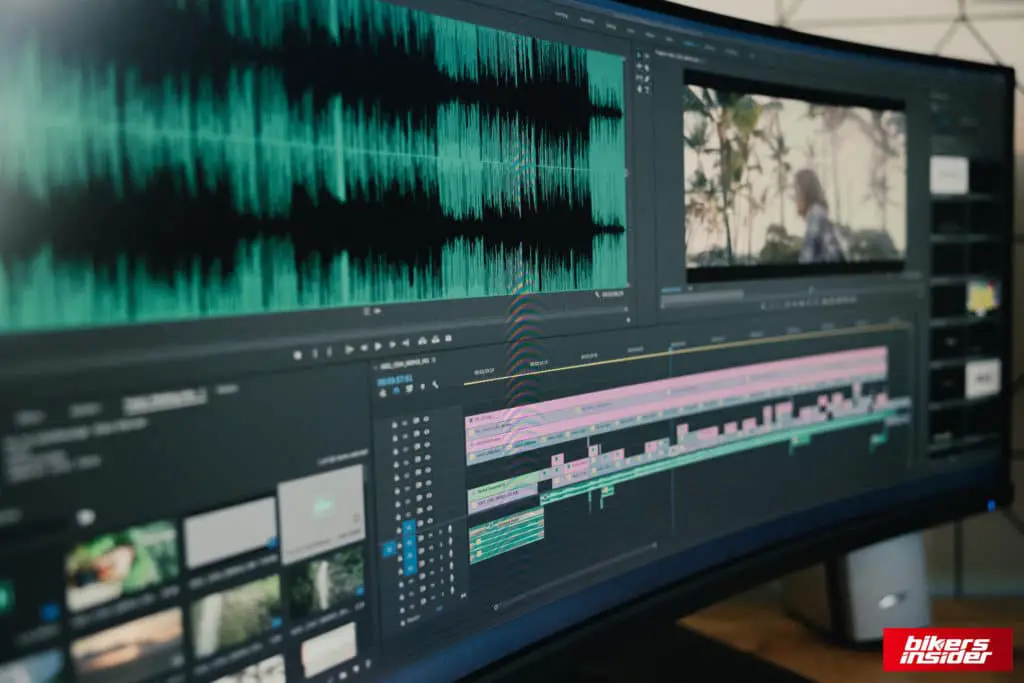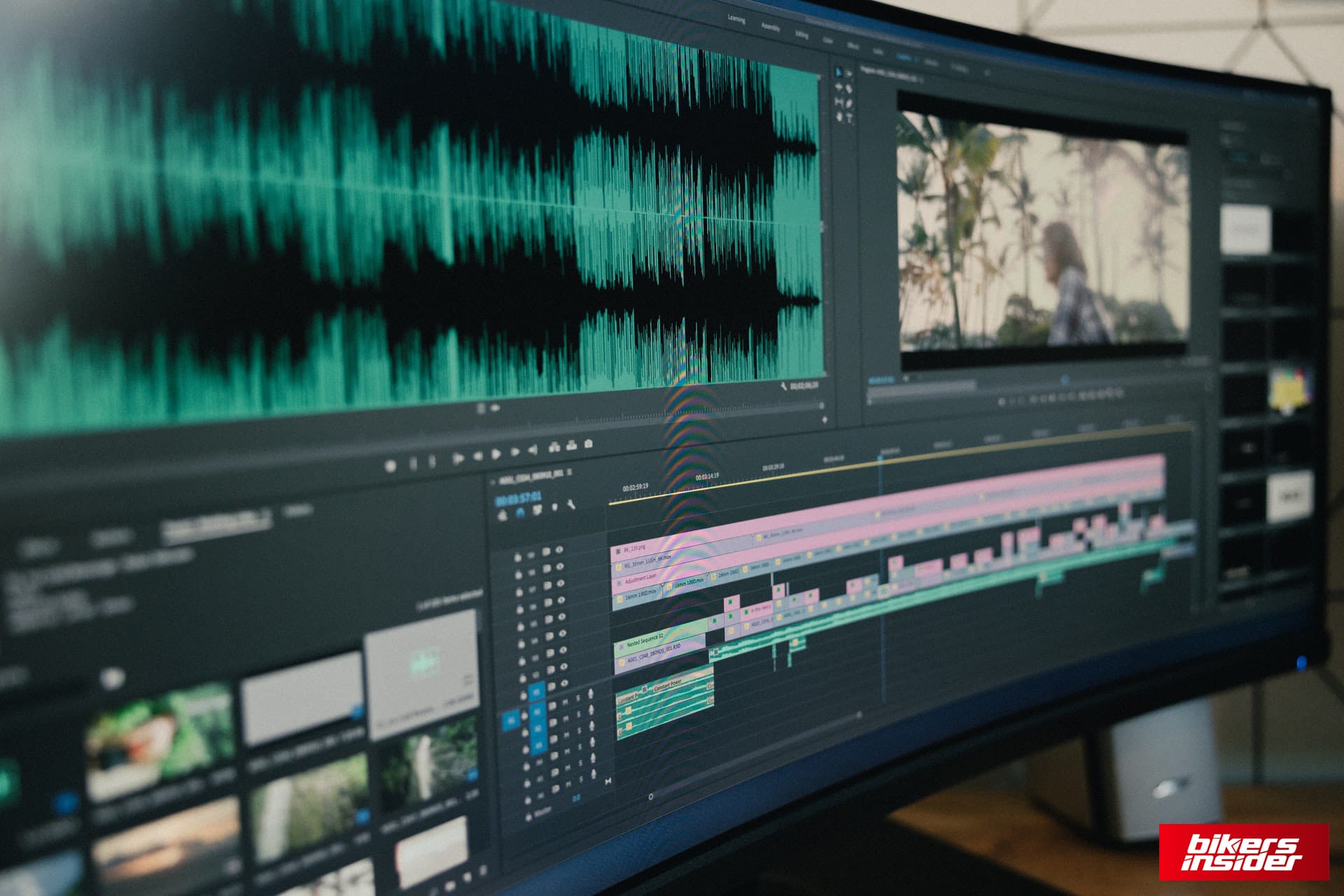 If you think you will just upload raw footage of the afternoon ride you had today, you are highly mistaken. Objectively, your videos will have tons of filler content, and editing the video is here to help you show the point of your content clearly. With video editing, you can cut out all the boring filler, add music, effects, and even change scene order in the desired way.
It goes without saying that video editing is a skill of its own and isn't connected to motorcycle riding skills. You will need a bit of technical expertise to learn video editing. Thankfully, there are thousands of tutorials on how to do it on YouTube, so it won't be a big deal.
You can find free and paid video editing software with their own strengths and weaknesses. We recommend starting with a free video editing software, and as you learn the ropes of the craft – start leveling up to the premium video editing software.
Lightworks is an amazing free video editing tool that can help you learn the ropes of professional video editing!
As you start with video editing, be aware that you will need to invest some time for practice. Again, don't chase perfection, as you will just waste too much time. Try new things like adding music, doing different transitions. Don't forget to allow yourself to make mistakes on the way and to have fun doing so.
Consistency Is Essential
If you publish one video every three months, nobody will stay engaged on your motovlog. YouTube algorithm loves consistency, and so do your subscribers.
For instance, if you are doing one video a week, stick to that schedule. Pick a day when you will schedule the video and go by it. YouTube algorithm will get used to your schedule soon after, as will your subscribers. Also, make sure that your subscribers know when to expect your videos online.
Most importantly, if you are consistent with publishing your videos, YouTube will recommend your videos more. That's the magic of its algorithm. So, knowing how to become a successful motovlogger includes being consistent with your work too.
Improve Your Style As You Move Forward
Don't expect to be a whiz kid and to destroy the competition with your first video. Commitment is key, meaning continuous content production and learning from mistakes is essential. If you take heed of these two key things, you will indeed produce better content over time.
Of course, to improve, you will need to find out things you need to improve on. First of all, track what demographics watch your videos via YouTube Analytics. That way, you can determine what demographic groups enjoy your motovlog the most.
Secondly, look at the comments to check out the feedback that can help improve your content for the future. One important tip we can give is that you absolutely shouldn't waste your energy on troll comments. That's a massive waste of time.
Keep in mind that people don't want to watch content with bad audio and video quality. Sometimes, you won't like how your video turns out, and it probably won't make it on YouTube. That's why it's essential to practice and get used to talking and all the multitasking required for motovlogging. For instance, you have to get accustomed to dynamic traffic situations like lots of lane splitting and talking simultaneously.
When you ask yourself how to become a successful motovlogger, just get out there on the road, film videos, and keep on practicing. After a while, people will get attracted to your content if you create valuable, engaging, and quality content.
Starter Tips For Having A Successful Motovlog On YouTube
In the following sections, we will share some tips on making motovlog videos that will look more professional and resonate better with your target audience.
Craft A Title Sequence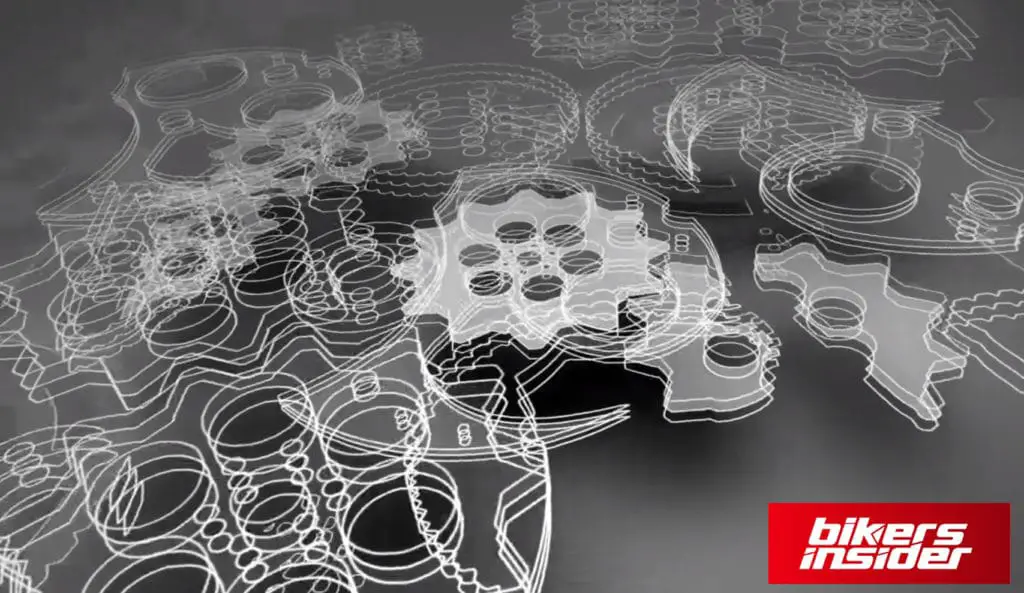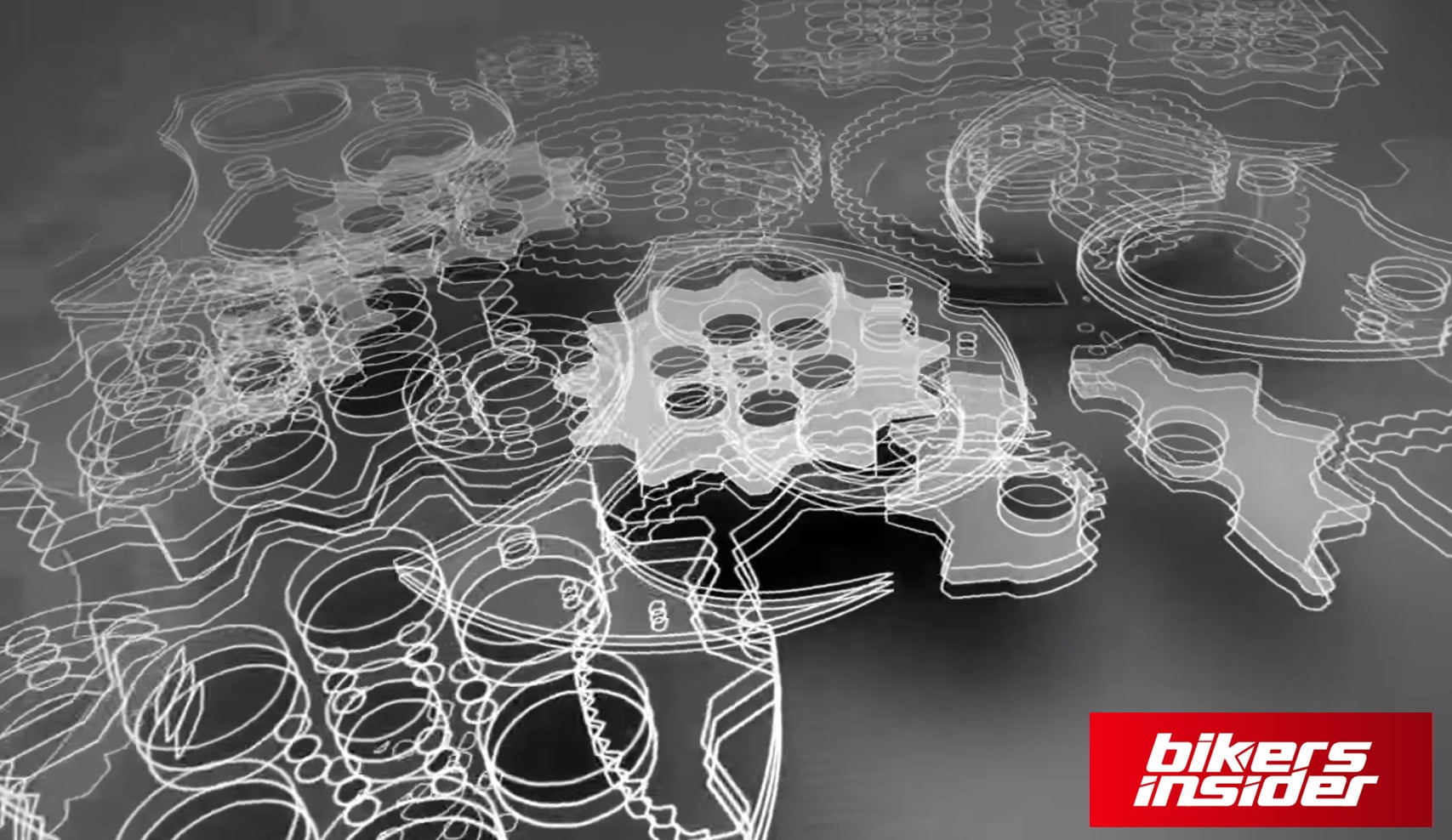 Creating an introductory sequence for your motovlog is an excellent practice as it can identify who you are to the viewers. It goes hand-in-hand with your branding.
When creating a title sequence for your motovlog, keep it short – between 5 and 10 seconds. You don't want it to overstay its welcome.
If you are not too tech-savvy, no worries! You can find tons of free title sequence templates online. You can also hire someone to create these on their own. Of course, if you want to learn, the best tool for creating title sequences is After Effects from Adobe.
Tip: An easy way of creating a title sequence is to record a video snippet with your motorcycle and put your logo over the snippet. In the end, showcasing your brand message is the most important when it comes to creating title sequences.
Stick To A Consistent Format
Most of your favorite TV shows probably use a consistent format – a template for each episode. Go with such a mindset when creating your motovlog videos too.
There are various different storytelling techniques that you can implement in your motovlog videos, such as:
Explaining what are you going to show in the video
Showing an engaging moment from your ride and then going in-depth
Montage of exciting moments and breaking them down
Remember, keep your viewers engaged throughout the whole video. Make sure that your video is divided into a set order of sequences. Start with the introduction, fill the body of the video with engaging content, and end the video with an outro. If you want to learn how to become a successful motovlogger, you have to master this.
Promote Other Videos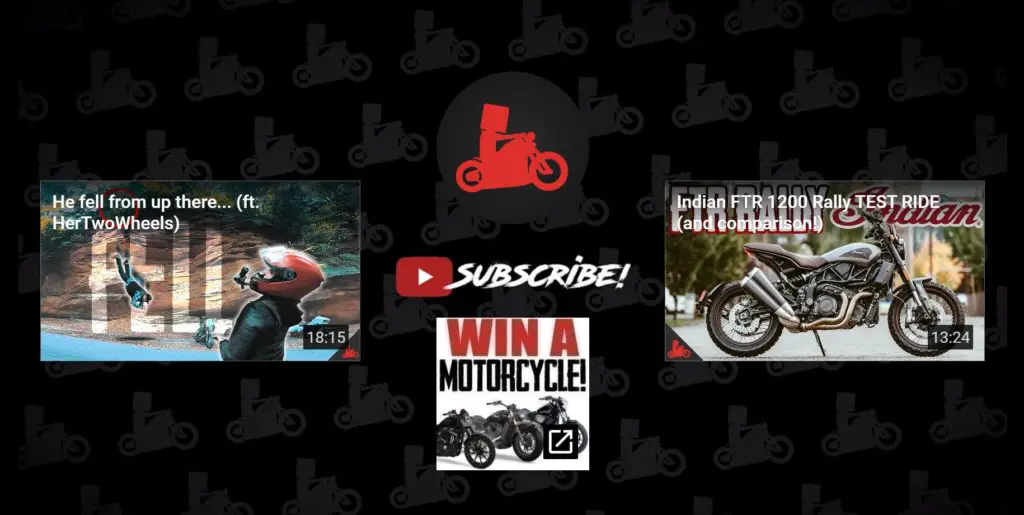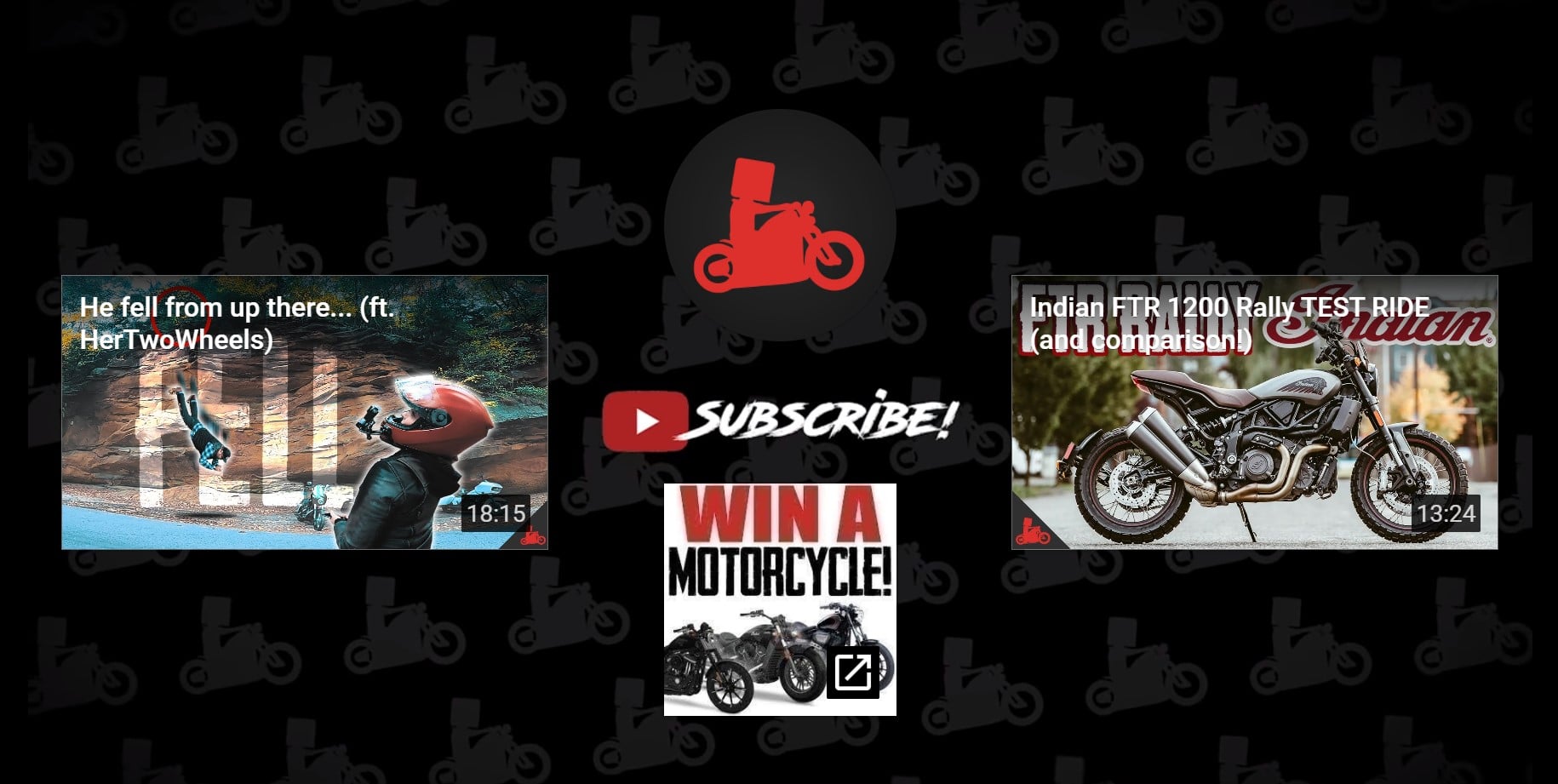 As you fill your YouTube channel with content, you will want to retain more users. The best way to do it is to promote other videos from your channel at the end of the video.
YouTube has tools available for the "End of Video" sequence that you can use to your advantage. For instance, you can insert a subscription image and thumbnails for other videos in the last 20 seconds of your video. Make sure to utilize this technique to retain more users on your videos and channel.
Always Record In 60 Frames Per Second!
We can't stress this point enough – 60 fps is an absolute must! Riding on a motorcycle is dynamic and fluid, and you don't want to destroy that fluidity with a 30 fps video. If you can't record in 4K/60 fps, better go for a 1080p/60 fps video. You can stitch all the quality issues when you edit the video.
Use Catchphrases!
One of the secrets of how to become a successful motovlogger is to utilize catchphrases. Don't be afraid to do this, as people enjoy seeing a bit of a personal flair on the motovlogs they watch. Use something catchy that people will anticipate for introduction and outro sequences. It complements your motovlog branding, after all.
Don't Go Over The Top With Video Titles And Thumbnails!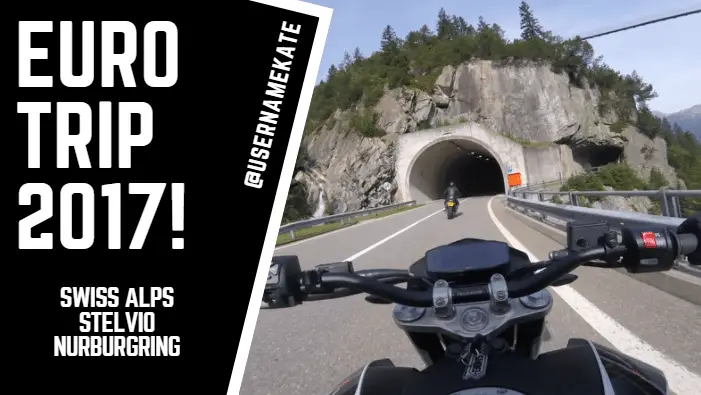 Use catchy titles for your videos that clearly reflect the point or story it is tackling. Avoid using clickbait titles, as most Internet users loathe these, especially if you don't deliver on that title. Use suggestive titles, like: "I ALMOST CRASHED" etc.
Along with the title, make sure to always create custom thumbnails and add your personal branding to it. Make sure to represent the video title on your thumbnails. Creating them is pretty simple with graphic editing tools like Photoshop or Gimp.
Organize The Content On Your Channel!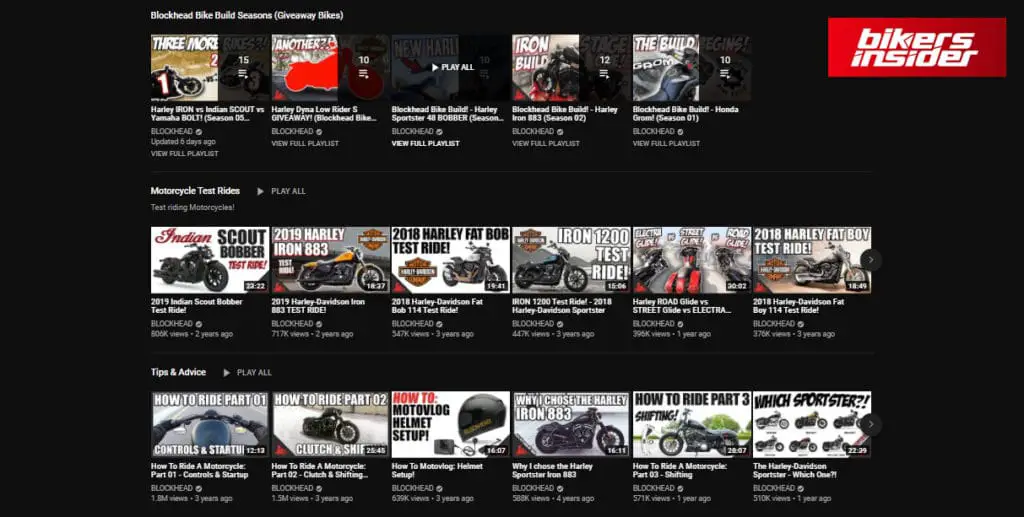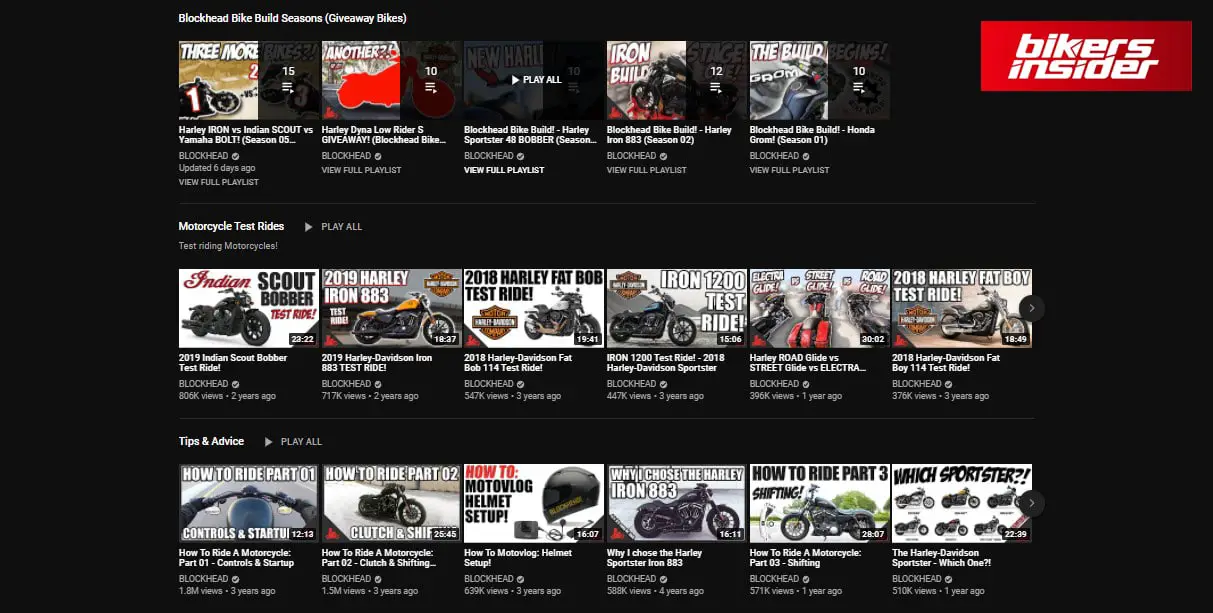 The earlier you organize your channel in sections, the better! This will help you retain more users if they decide to browse your channel, not to mention the professional vibes you may radiate with this approach.
You can categorize your motovlogs in numerous combinations of sections, such as:
Off-road rides
City rides
Highway rides
… and much, much more, as creativity is your only limit here!
Stick To A Schedule!
All the consistency you develop for your branding and editing needs to be backed up with consistent content production if you want to become a successful motovlogger. So, create a schedule you are comfortable with a stick with it! You need consistent content if you want your viewers to come back and attract new ones.
The best way is to record multiple episodes in one day and schedule them accordingly. Other than that, it is your job to determine the workflow that suits you best.
Engage With The Motovlogging Community!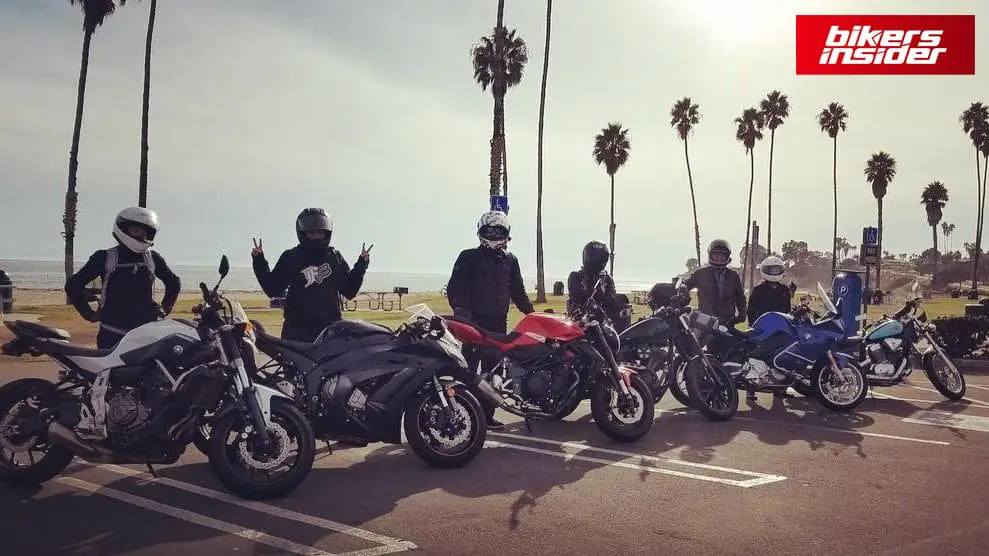 There are tons of other motovloggers on the Internet that are waiting to connect. A great thing about this community is the fact that motovloggers are pretty supportive of each other.
More newcomers are getting involved in the ever-changing motovlogging community. We advise you to do the same, as this can help you become a more successful motovlogger.
Get out there on other videos and leave constructive and encouraging comments. Be proactive when it comes to connecting with others in the motovlogging niche. Follow people on Instagram, Twitter, and Facebook to expand your connections.
Another great way of proactively engaging with the motovlogging community is participating in live streams. This is a killer way to get your name out there.
Ultimately, there are tons of motovloggers out there. If you want to find out how to become a successful motovlogger, you need to get involved with this vibrant community and get your name known to the public.
Get Acquainted With YouTube Statistics!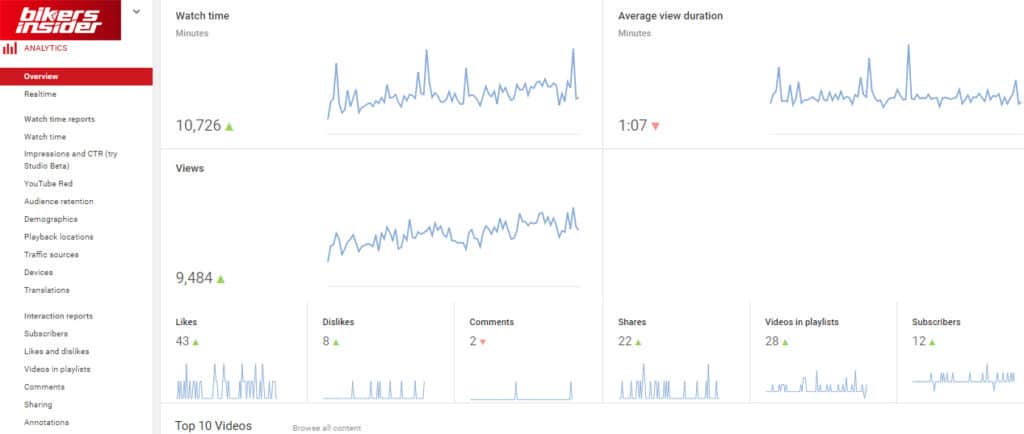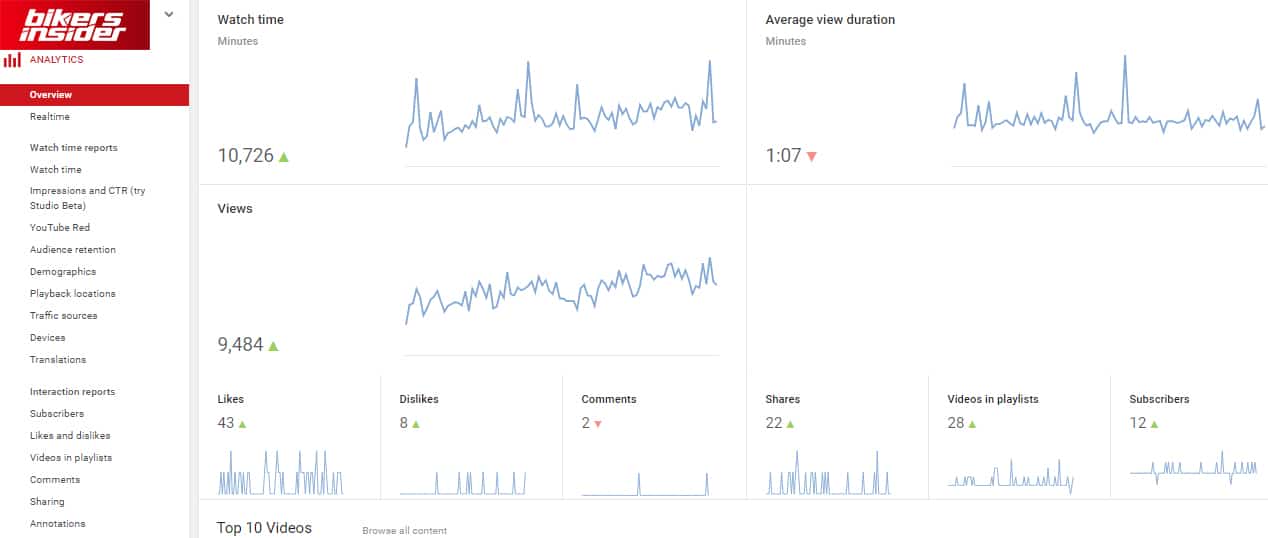 When we say this, we mean that you have to keep track of viewer engagement on your videos, which can determine your roadmap to becoming a successful motovlogger.
For example, if your videos get only 25 views but 10 comments, that's an engagement ratio of 40% – which is awesome. Consider the fact that the average engagement ratio on YouTube is 4%, according to TubeFilter.
When people are involved with your channel, they will stick around. On the contrary, if you have many views but not a lot of engagement – these people will come and go.
Keep track of user engagement on your videos, but get engaged with your users too! Go back to your videos and reply to comments, as that will bring these viewers back. If they know that you actively participate and pay attention to your channel, they will stick around for sure!
Expand Your Web Presence!
If you want to get one step further when it comes to increasing the traffic to your motovlog, it's important to expand from your YouTube channel. In the following sections below, we will show you the ideal roadmap for expanding the Web presence of your motovlog.
Create A Website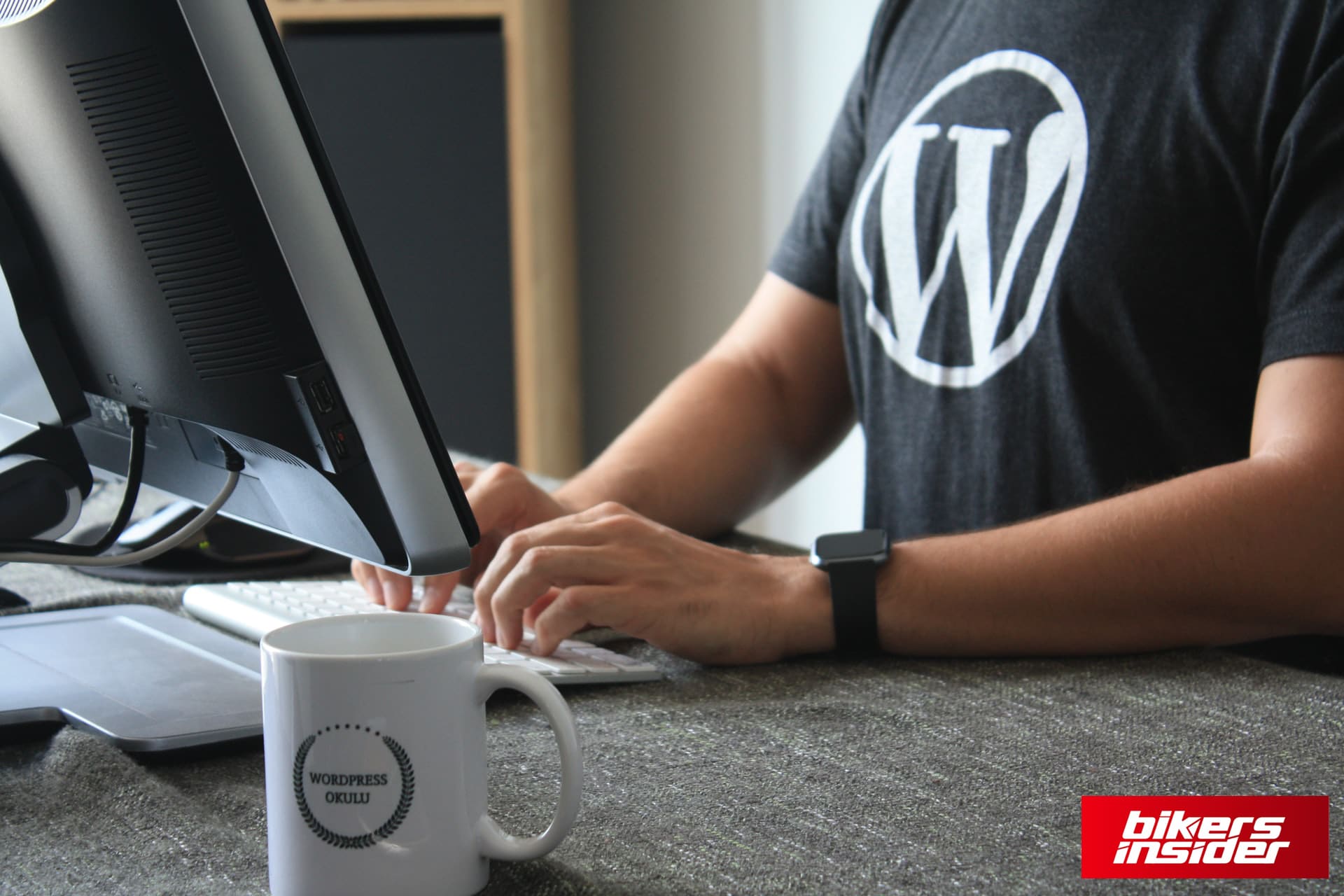 First of all, make sure to find and register an available domain name for your motovlog website. Ideally, you want it to have the same name as your branding.
Then, choose a Web hosting of your choice. We won't go too deep into what Web hosting service is ideal for your site, but PCMag has rounded up a nice list of best Web hosting services for 2021!
Creating a website is relatively easy with WordPress, as you don't need any coding knowledge for it. Just pick a theme of your choosing, and you're good to go!
On your website, you can go as simple as creating content that is basically text introductions for your YouTube videos that will help drive traffic to your channel. Or, you can go a step further and create a blog section where you can share stories and tips that you didn't share in your videos.
Create An Instagram Account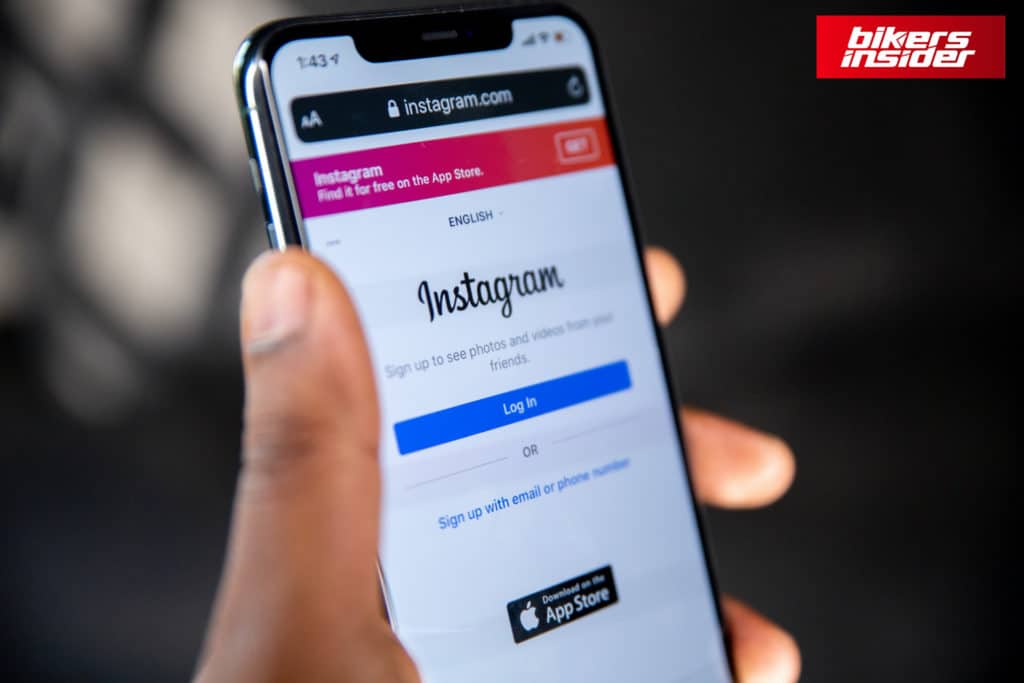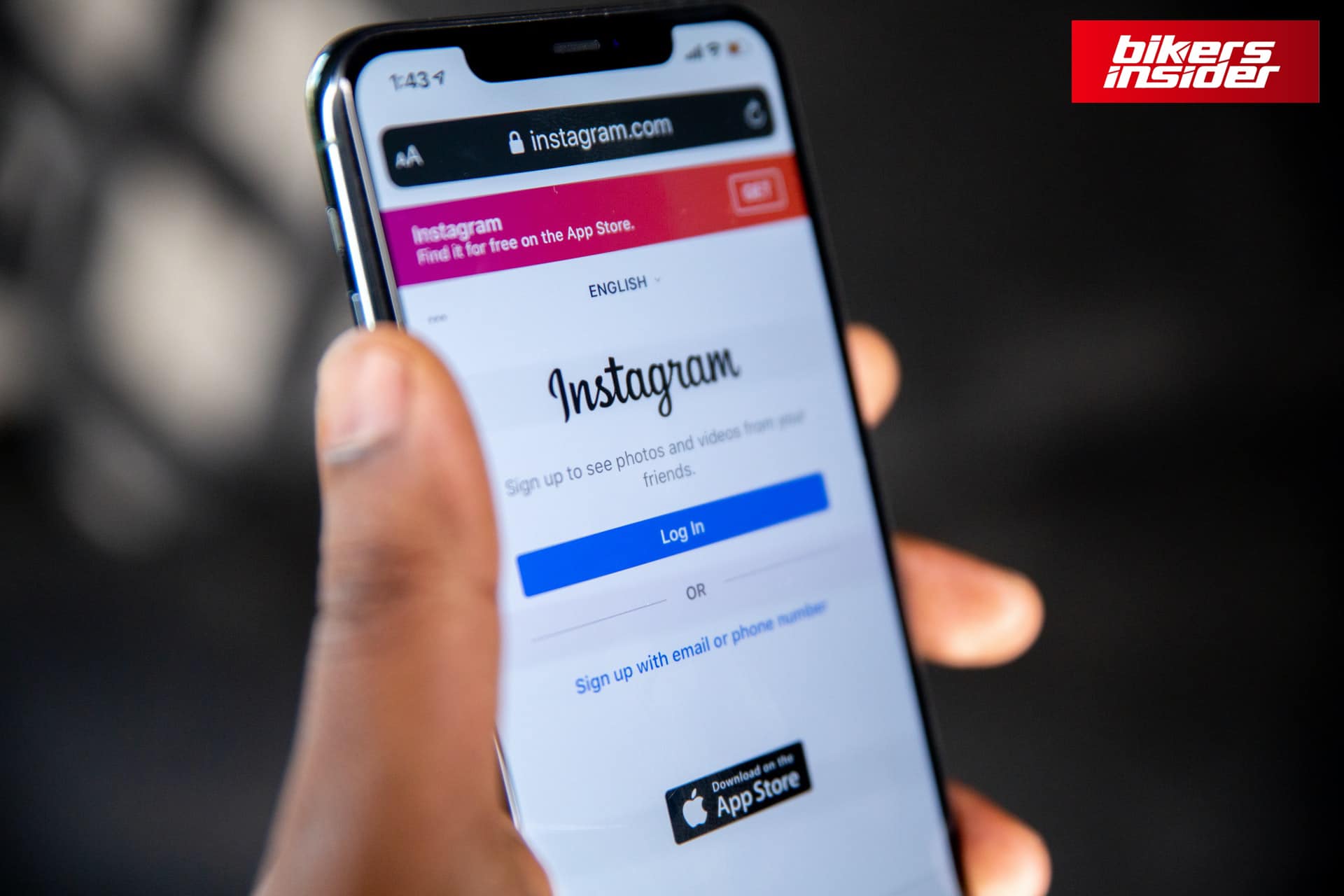 Instagram is epic, as you don't need to invest tons of effort to get traffic and followers. You can just snap photos of your motorcycle, edit the photo with the built-in filters to maintain a consistent visual style, and include relevant hashtags.
Hashtags are essential, and a nice practice is to target 20 hashtags in each post. Ensure that half of them are hashtags with 50,000 to 100,000 public posts, as these provide an excellent opportunity for exposure. Don't forget to utilize a hashtag with your brand name. Also, use hashtags logically, like #motorcycling, #motovlog, and so on. What we mean by that is – be concise!
Accumulating followers on Instagram is so much easier than on YouTube, and that can be a great asset to drive traffic to your YouTube channel.
Create A Twitter Account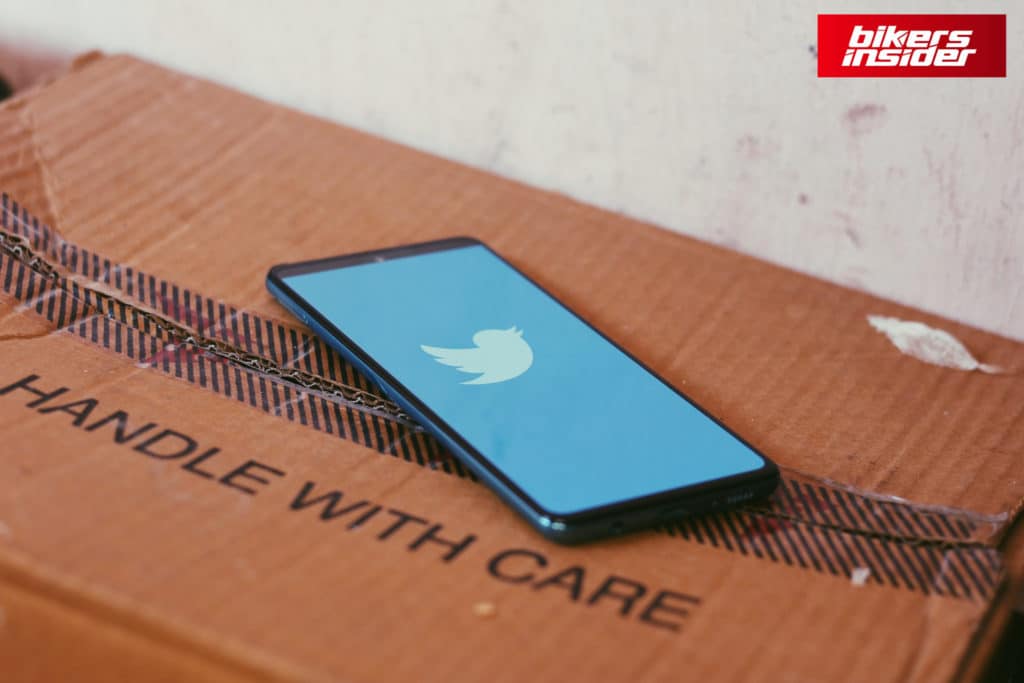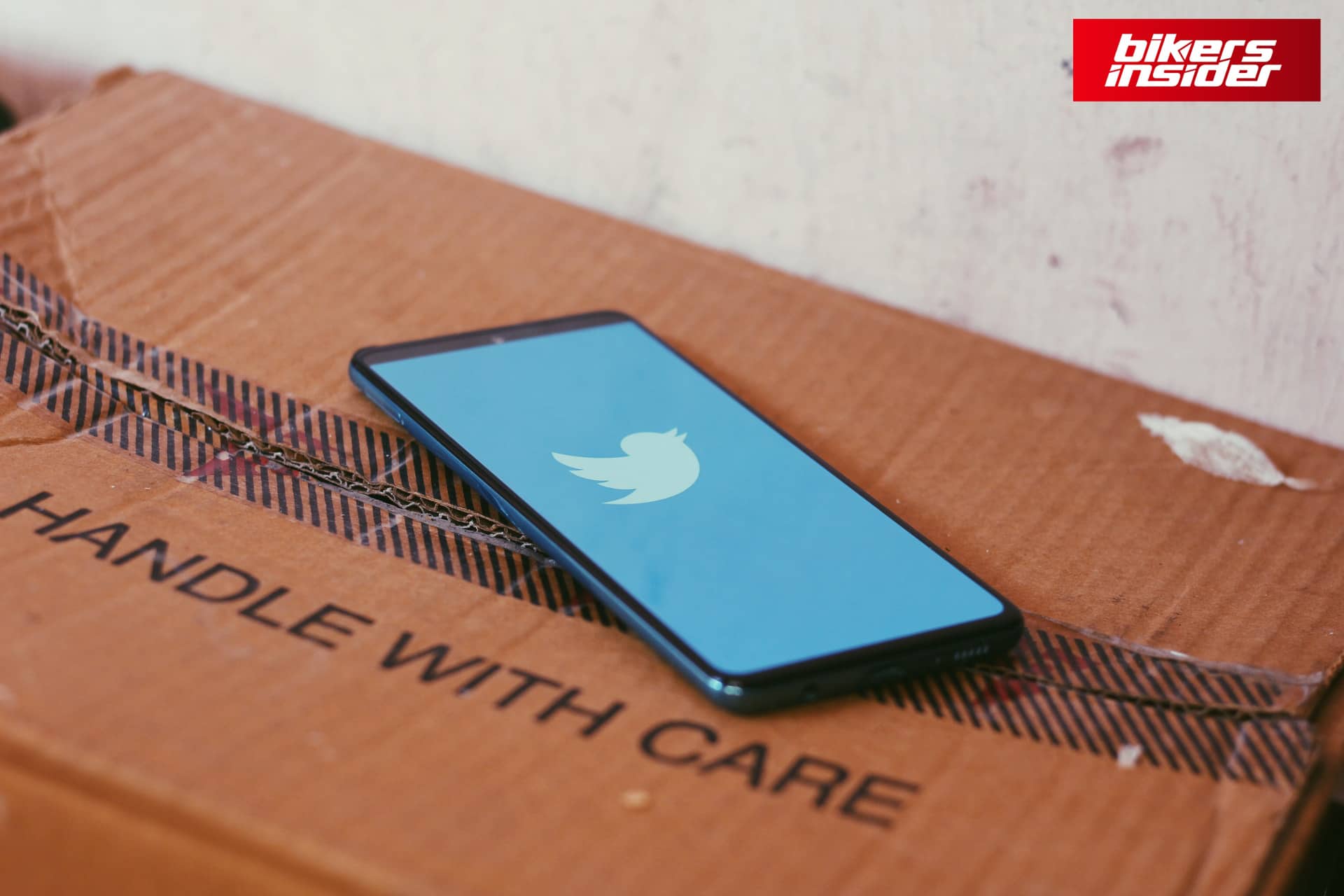 For Twitter, it's good just to replicate your Instagram posts and publish them on Twitter for more exposure. The same point said about hashtags in the Instagram section applies here.
Create A Facebook Page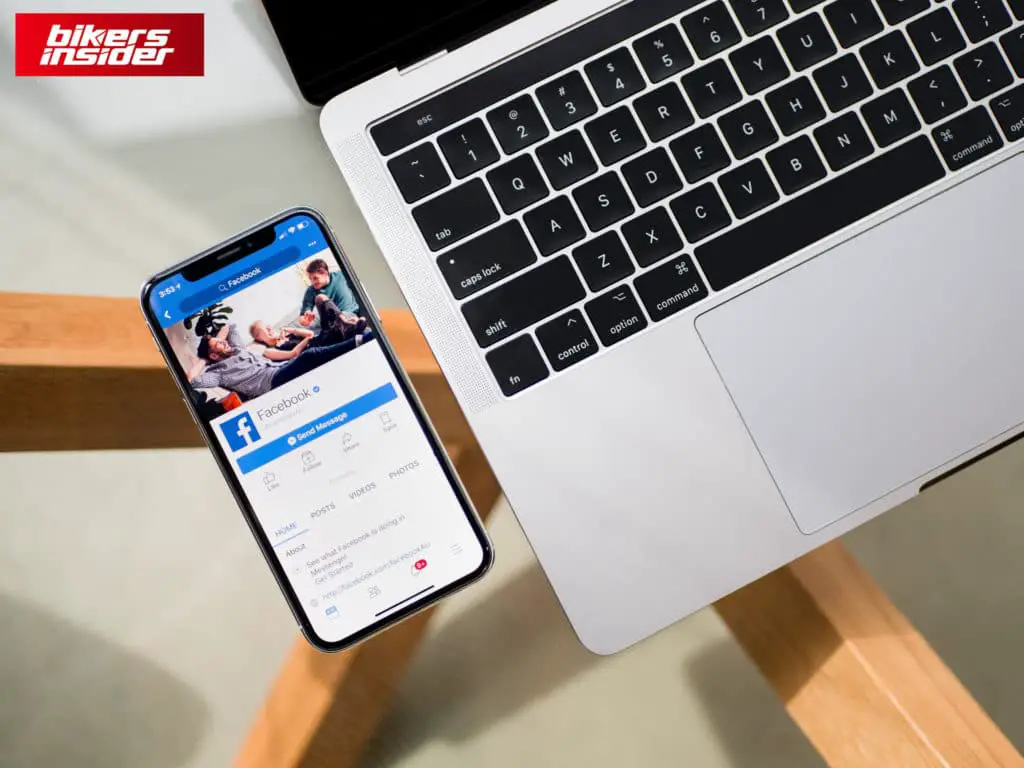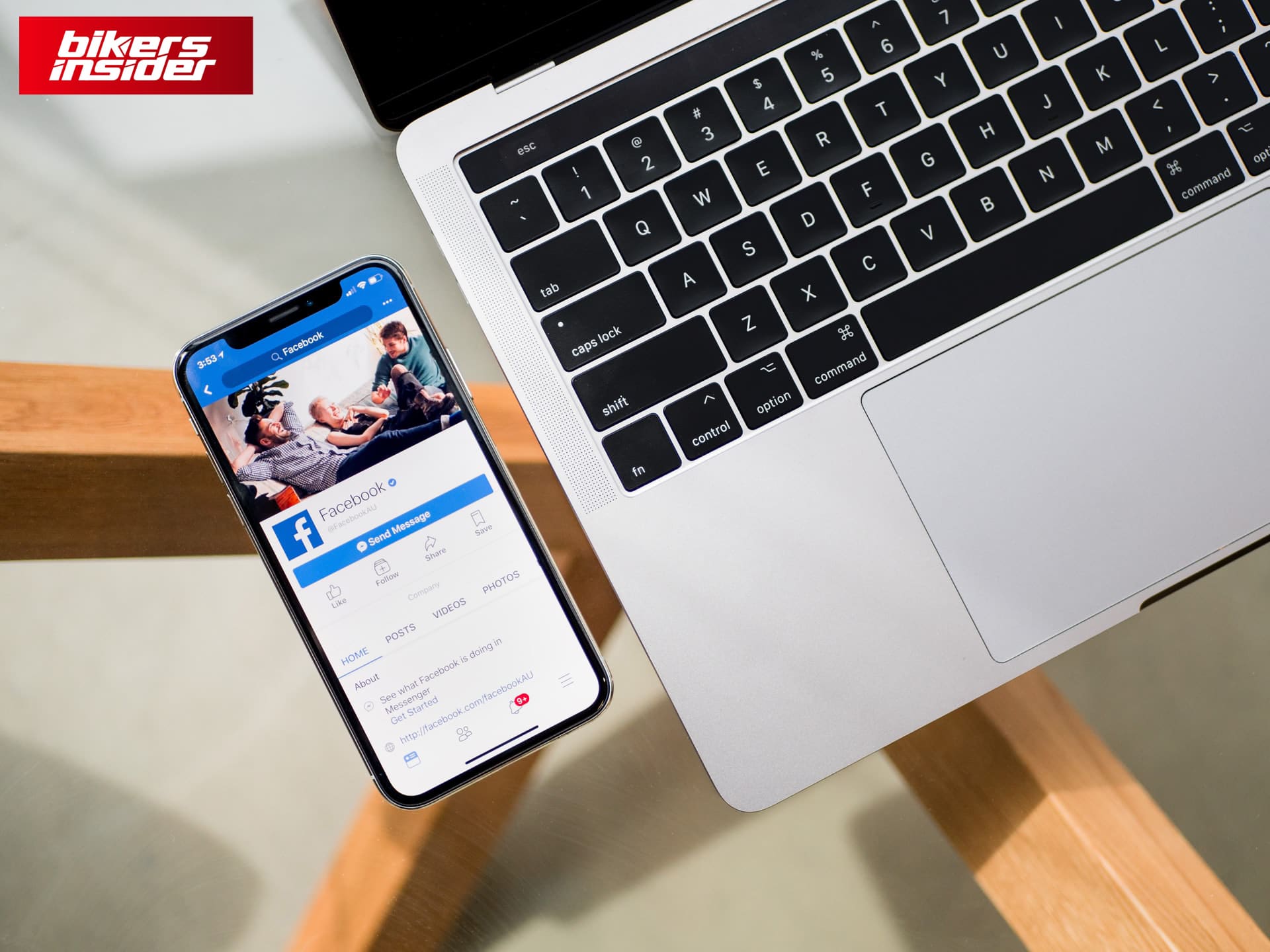 Facebook is an excellent platform for sharing your motovlog content. These days, its ecosystem is slowly turning into a new YouTube-like frontier. It's a no-brainer to create a companion Facebook page for your YouTube channel, as it has a tremendous potential to drive traffic to your motovlog.
Monetize Your Motovlog!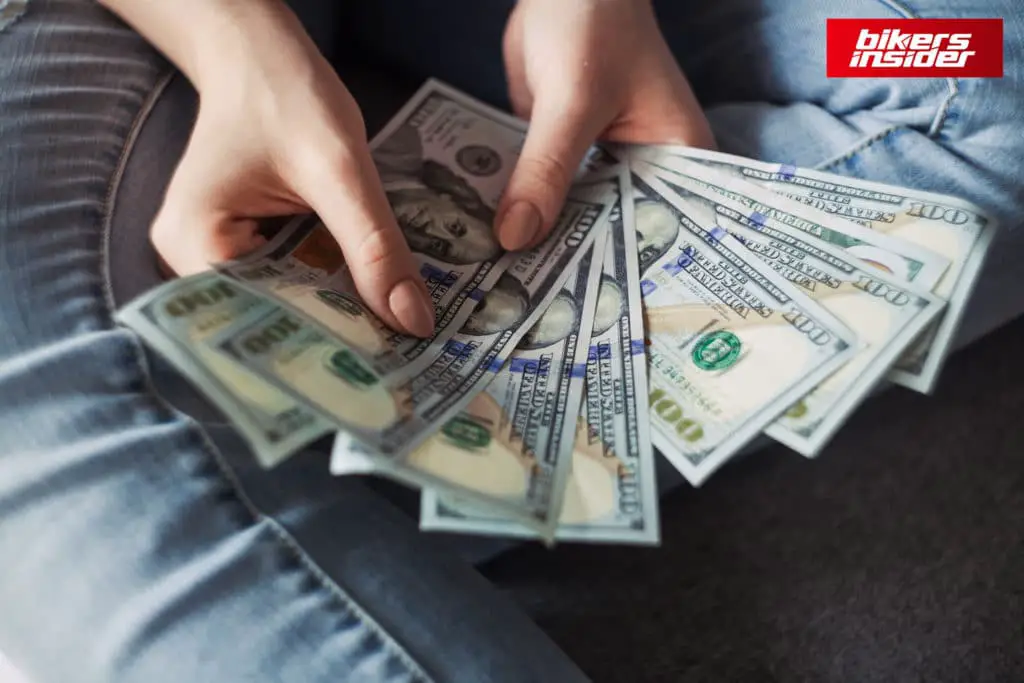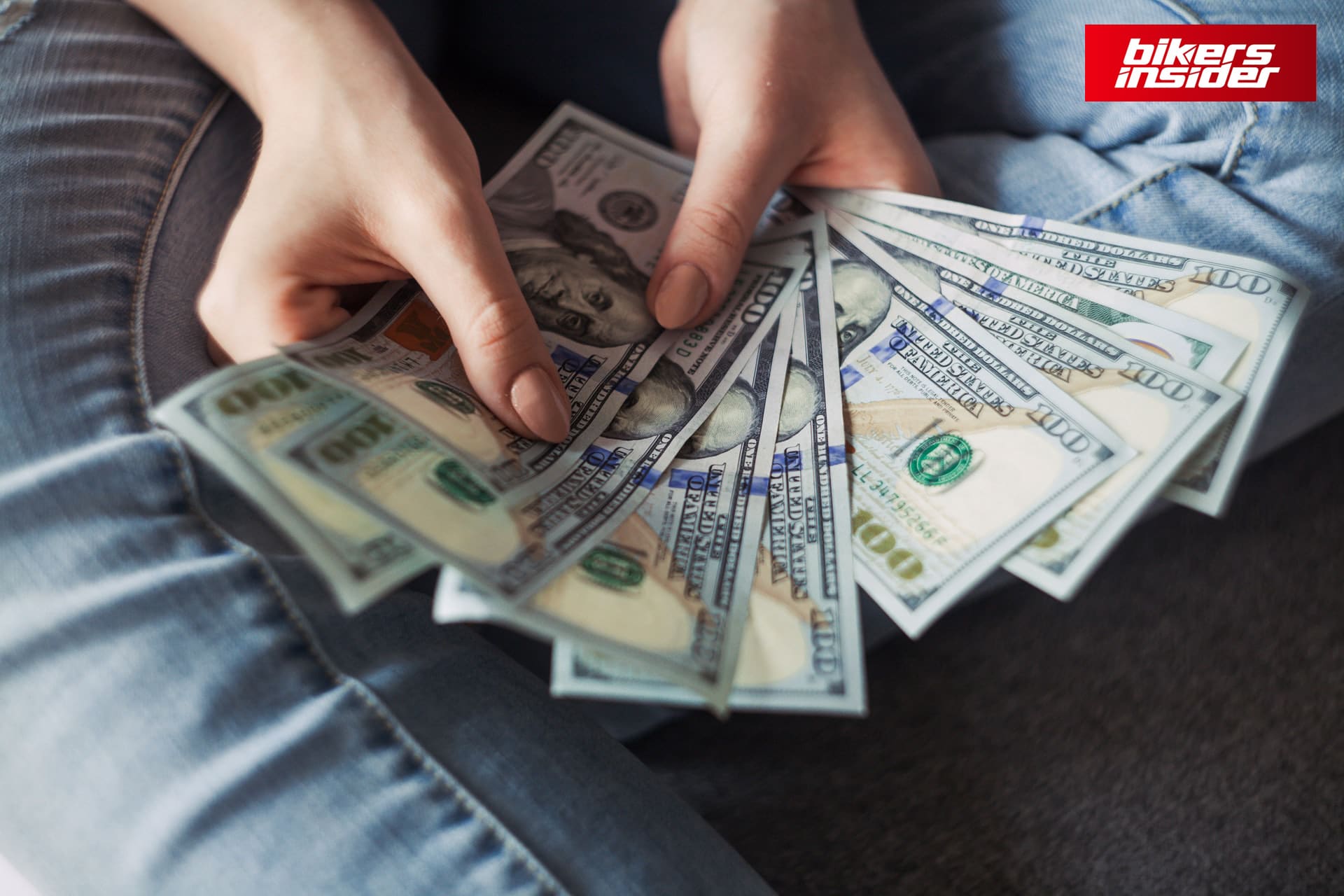 If you are asking how to become a successful motovlogger, it's a big chance that you are aiming to monetize it too. Keep in mind that your enjoyment when creating should come first, as it will take months or even years to see decent money from motovlogging. Ultimately, quality content and community come in the first place when it comes to motovlogging.
If you want to monetize your motovlog via YouTube, you need to take heed of a few things:
Your country needs to have a YouTube Partner Program available – check eligible countries here
You need to have more than 1,000 subscribers and more than 4,000 valid public watch hours in the past year
Of course, you need to have an AdSense account integrated with YouTube and stay consistent with your content and the whole ecosystem created around it
In the following sections, we will detail the two best ways to monetize your motovlog when starting out.
Monetize Your Motovlog With Ad Revenue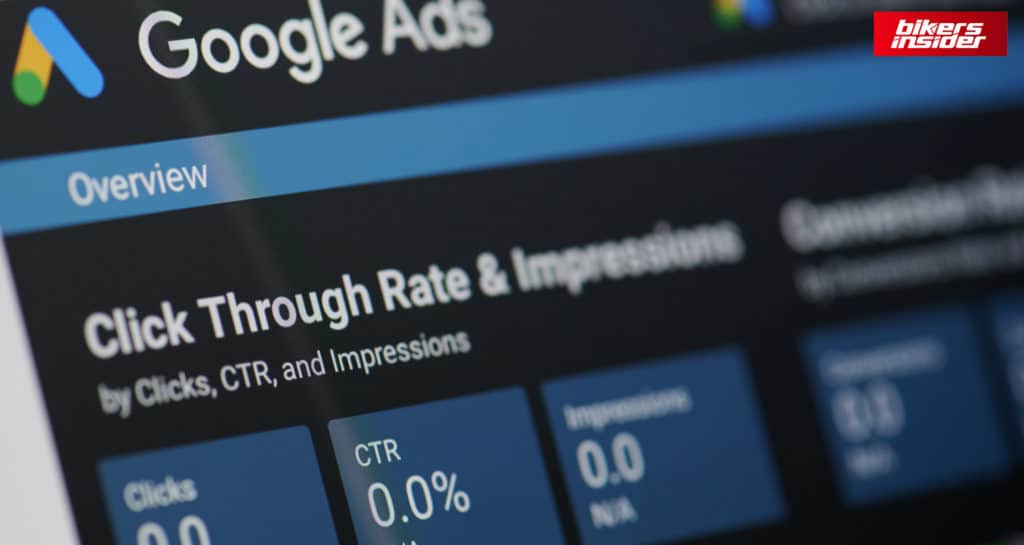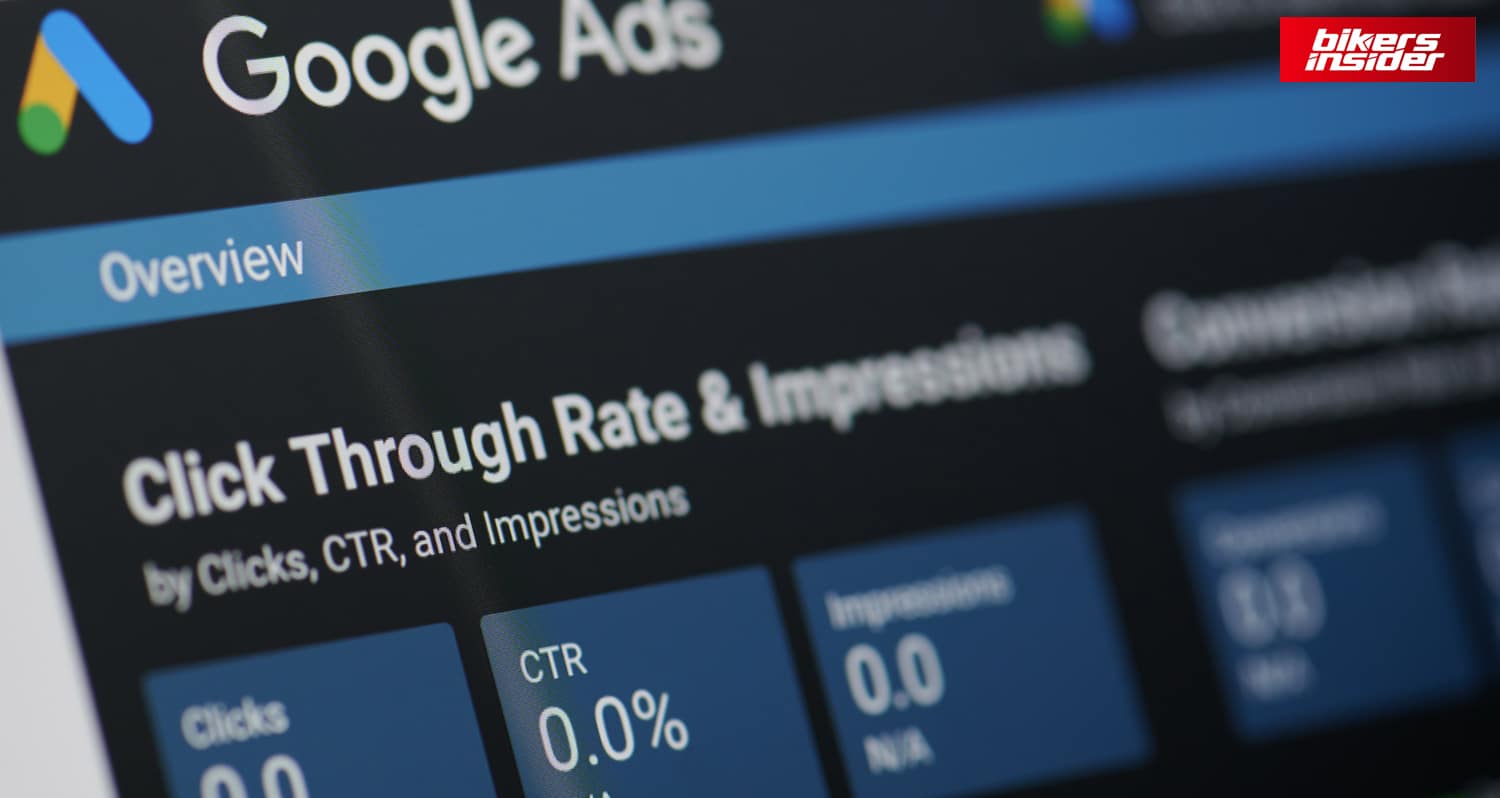 If you want to monetize your motovlog this way, Google AdSense will be your best friend. It's seamlessly integrated with YouTube, and it's pretty simple to set it up.
Once you hit a threshold which is usually the first $100, you will get that cashed out to your linked bank account.
With ad revenue, you will earn between 50 cents and $2 a day with a low number of subscribers, so you will need to work hard to make more money this way. Working hard in this context means being consistent with uploading and improving your videos.
Pro Tip: You can utilize AdSense on your website with WordPress plugins. That is, if you create your website with WordPress.
Monetize Your Motovlog With Custom Merchandise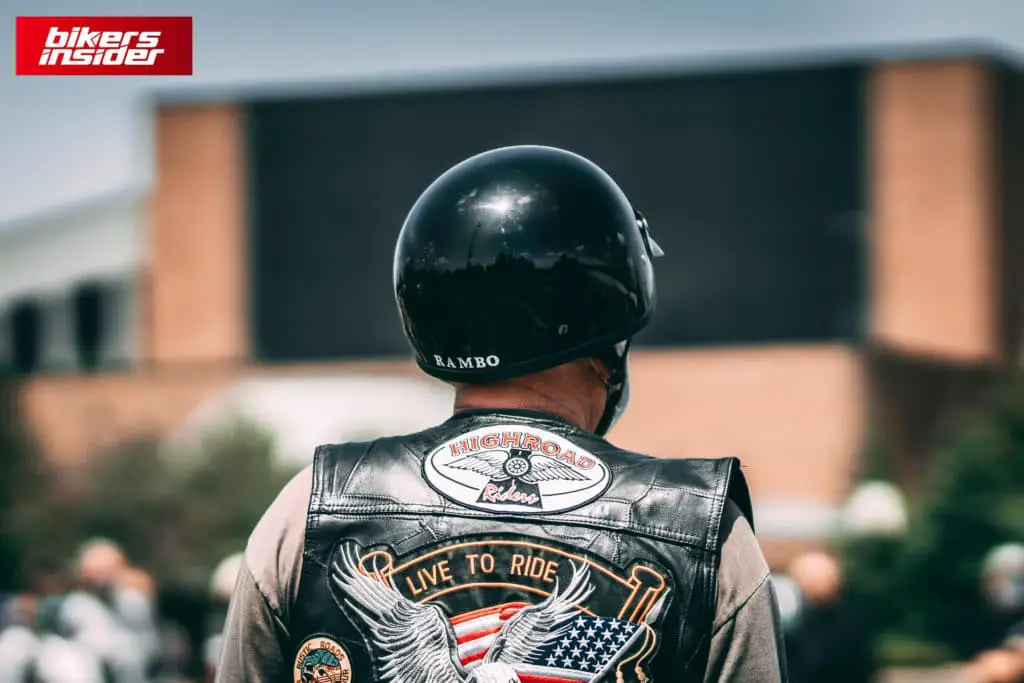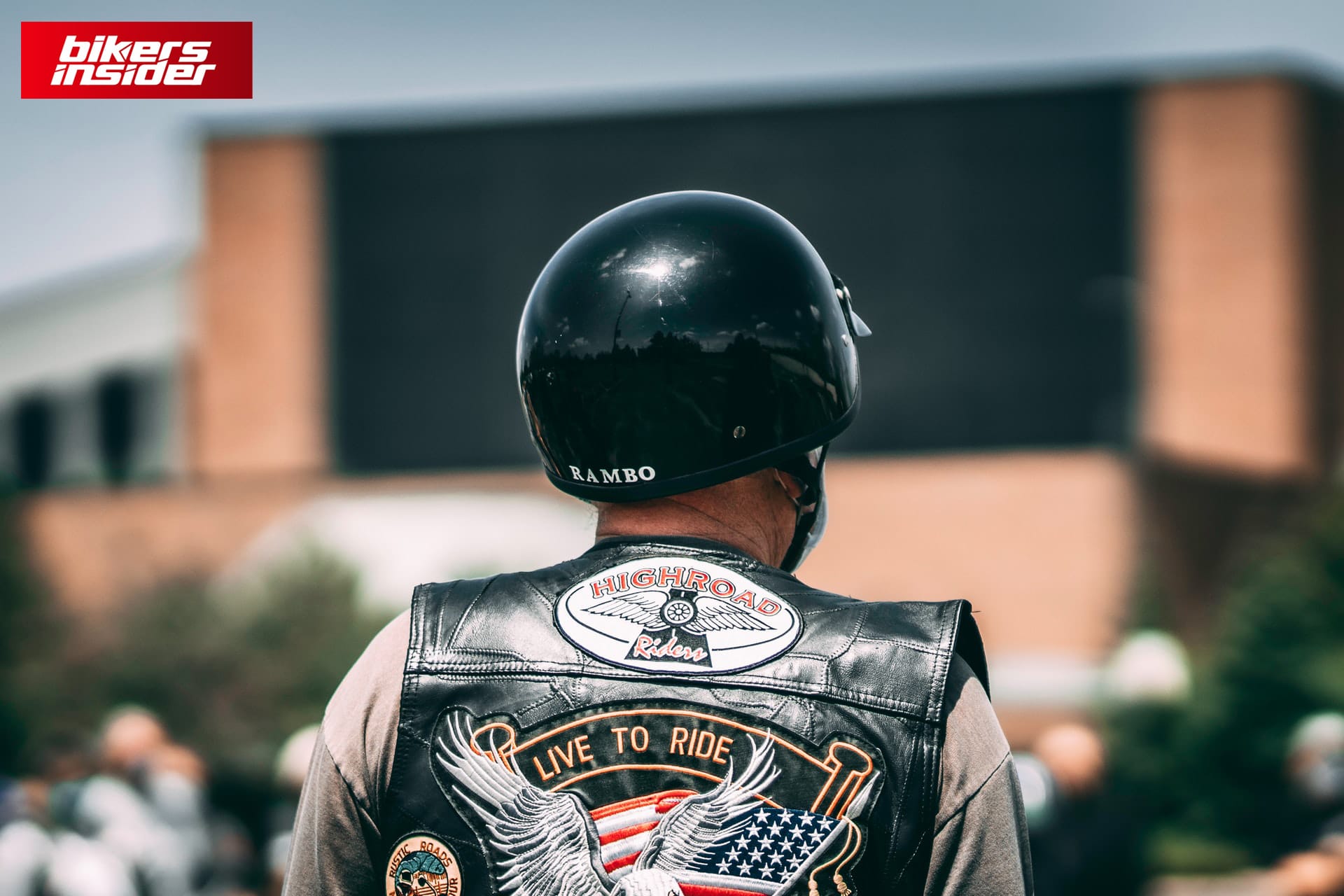 When you create the branding for your motovlog, the logo could be used in many creative ways. One of these ways that you can monetize is to create your own merchandise.
You can do this with YouTube's merch shelf, which allows you to show your official branded merch on your channel. This is a bit hard when you're starting, as you will need more than 10,000 subscribers to unlock that functionality.
The easier way is to create branded merchandise on sites like Bonfire, such as T-shirts, hats, and other apparel. You can easily integrate this into your YouTube videos in the form of links.
Summarized: Essential Tips On How To Become A Successful Motovlogger
Before we fully wrap it up with our guide on how to become a successful motovlogger, here is a summary of essential tips on how to succeed in motovlogging! After all, aren't you here to learn how to become better than the average motovlogger?
Tip #1: Don't Be Cheap With Your Gear!
Of course, you don't need to buy the most expensive action camera or external microphone on the market. Still, make sure that you get something that is slightly above the average.
Check out our Crosstour CT9700 review, an above average sub-$100 action camera!
With this in mind, the audio quality should be your primary focus. It's always more enjoyable to watch a slightly grainy video with excellent audio quality rather than a 4K video with intolerable audio quality.
Tip #2: Always Edit Your Videos!
Imagine that you put the sequence of you waiting on the red light for 45 seconds in the final cut of your video. Nobody likes to watch filler content, so make sure to cut this dead space, even if it is just for 1 or 2 seconds. Continuity is crucial, and that's what you need to achieve when you edit your videos.
Ultimately, editing can make or break the video. Along with cropping the filler content, an important thing that separates the professionals from amateurs is color grading. We won't detail the intricacies regarding that process, as you can find tons of tutorials on YouTube.
Tip #3: Don't Make Shallow Content!
Always go out with a topic in mind when you record your ride, as the lack of vision can be a disaster. The topic can even be something mundane, but make sure that you have it. You don't want to be a type of motovlogger that comments on how the street sign looks like. That's just poorly executed and boring, and people don't like that kind of content.
Ultimately, you want to ride out with at least one topic in mind and run with it, as it makes things much smoother.
Tip #4: Throw Away The Junk!
If you watch through your final edit and just hate how it ended up, maybe you'll be better off if you trash it. You know, even the best chefs will sometimes throw away a sour dish.
Even if parts of the video don't work it out in the whole, trash that too, and see if the video works without these parts.
Ultimately, if you upload something that you are not 100% happy with, you will feel that, along with your subscribers and channel statistics.
Tip #5: Stop Making Awful Thumbnails!
When it comes to thumbnails, it's essential to bold them so that they are visible. Don't overuse screaming colors, as that has a vast potential to shoosh away your potential viewers.
Even if you have to spend half an hour or even an hour making a thumbnail, do it. Thumbnails can make or break the engagement rate of your video.
When it comes to some guidelines for creating thumbnails, three things are of key importance:
Consistency. Once you find the font that works, stick with it. That also applies to your style. Unless these two suck, then trash them and try something new. Experimentation is key.
Focus. Draw focus on what you are trying to highlight. One easy trick is copying or cropping the subject in Photoshop and adding a glow or any highlighting edit to the subject. Also, make sure that the subject is visible; it can even go above the text or frame.
Avoid the dead area. The bottom right-hand corner of the thumbnail is the spot that shows the time duration of videos. Make sure that you avoid putting any visual elements here.
Tip #6: Avoid Clickbait Titles!
Some motovloggers struck gold with this tactic, but it's not a reliable way of becoming a successful motovlogger. Relying on clickbait has a massive potential of tossing you in the bin with other faded motovloggers.
But, if you almost got hit by a truck, definitely title your video "TRUCK ALMOST KILLED ME" (don't forget the CAPS!). Just make sure that you're not creating any fake expectations with your titles, as viewers will make sure to comment on that and save time for other people.
Tip #7: Be Original!
Being original is becoming increasingly more challenging. There are hordes of motovloggers entering the YouTube scene each passing day. Don't let that frighten you, as it's still possible to be original in the motovlogging niche.
You probably won't hit success within the first year, but you might find a topic that will break through the competition. Being patient is essential here. Don't rush it, and enjoy the process.
Tip #8: Remind People To Engage!
Make sure to ask viewers to like your video and subscribe to your channel at the beginning or end of your videos. It calls people to engage with your content, and you can add a personal flair to this call to action, which can be charming.
You want people to engage with your content, as the YouTube algorithm loves this. When you increase your video engagement rates, they will pop out more in people's YouTube feeds.
Wrapping Up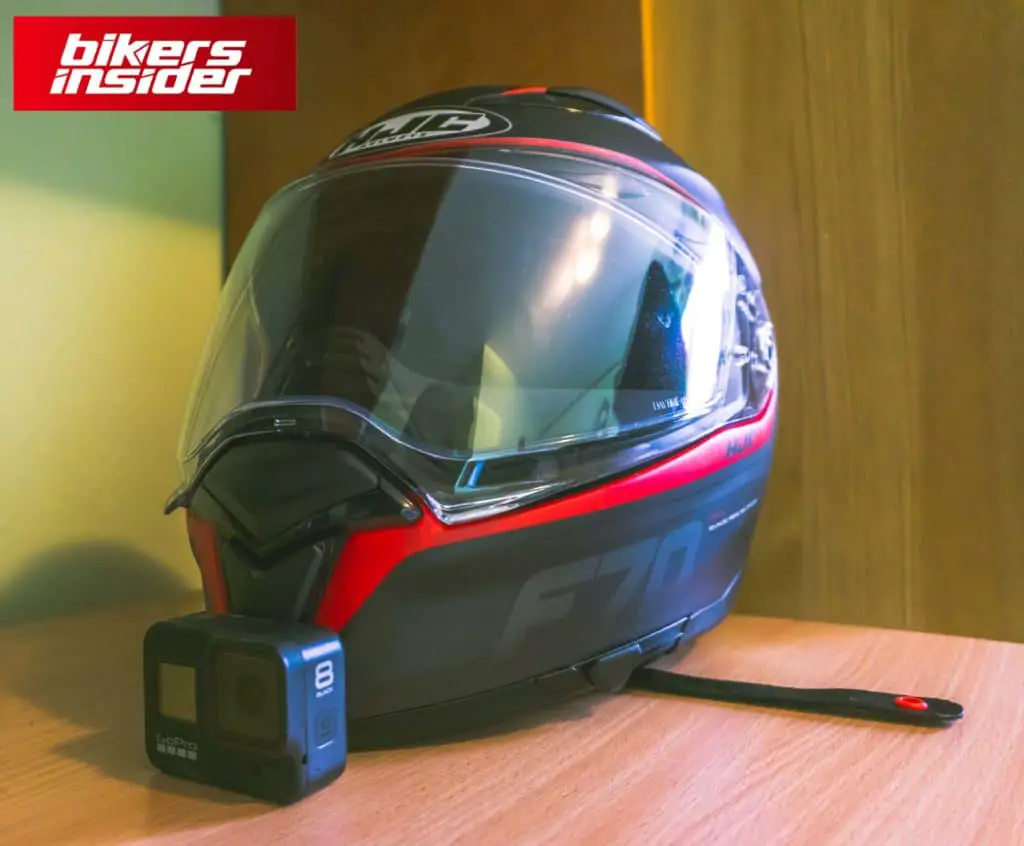 Well, we have covered a lot of things in our guide on how to become a successful motovlogger. We hope that our advice will help you start your motovlogging journey that will surely be full of ups and downs.
Now, we want to mention this, but if you're not having fun with creating motovlogs, you probably won't stick with it. If the creative process is frustrating for you because you are only looking at the metrics or the money you can earn, it is highly possible that you will stop.
Even if people aren't watching your videos initially, you need to keep going and be consistent. Results won't come over one night or even in one month.
Ultimately, if motovlogging isn't fun for you, why bother doing it?
We don't want to discourage you, but it pays off to be serious when starting your motovlog. But most importantly, it is a venture that can teach you valuable life skills and help you get closer to the biker community. That's what it's all about – contributing value to the community. As soon as you realize this, you are one step closer to being a more successful motovlogger.