The HJC RPHA 11 Pro Carbon Helmet has been waiting for our review for a while.
It is indeed an incredible racing Carbon helmet for the price. Although it was released back in 2016, it is still alive and well. We would like to dig deeper in this wonderful option.
Are you on a budget? If that's the case, we are certain you will fall in love with this one. Let's get into it!
HJC RPHA 11 Pro Carbon review: an amazing budget helmet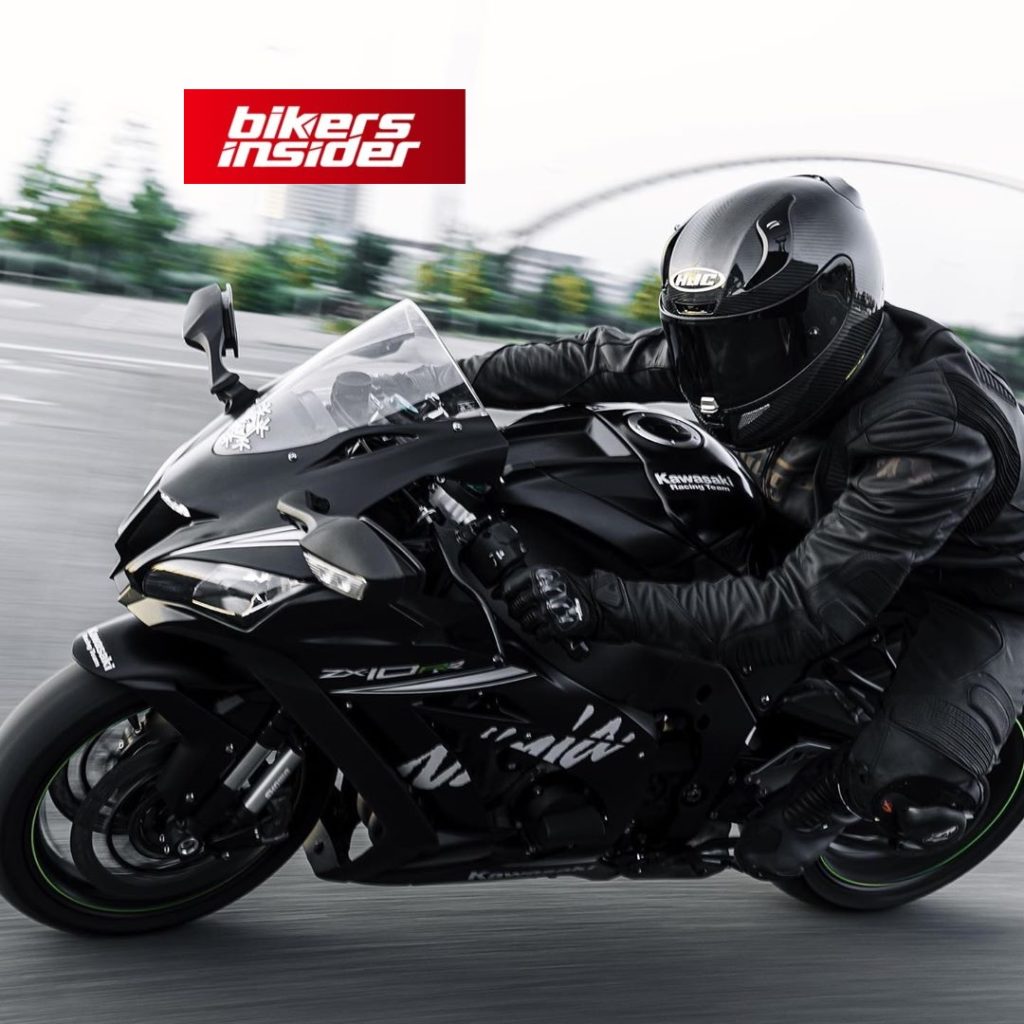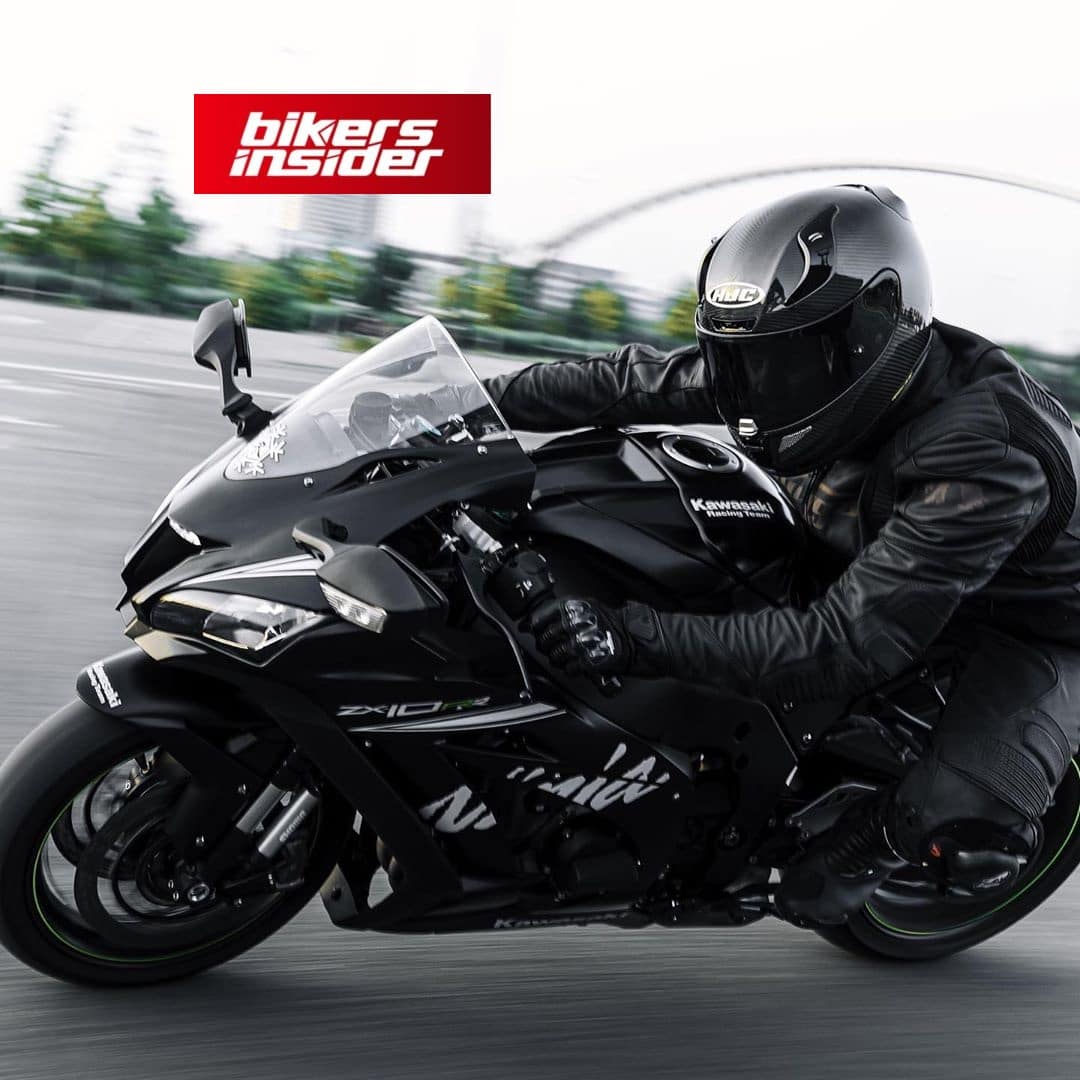 Back in 2016 we could already tell that this racing helmet was deserving of our praises. HJC has done wonderful work with this one, which has a nice Italian inspiration when it comes to design.
With our review of the HJC RPHA 11 Pro we would really like to get into the details. We are going to discuss its technicalities and innovations, so you can decide for yourself if this is the helmet that you have been looking for.
The Pro version comes in with a weight of 1,4 kilograms. This is a balanced helmet out of the box. Certainly quite an improvement from the regular version of the product.
In order to achieve this final result, HJC has used new materials, such as carbon fiber, fiberglass, organic resins and aramid. A clever decision that results in a light helmet which is also stronger than its predecessor.
Here are a few more features of the HJC RPHA 11 Pro to consider:
Six front vents and four back vents
Aerodynamic profile
Clear shield with increased visibility
Pinlock-ready dark shield
Intermediate oval shape
Emergency pull tabs
Removable inner liner with antibacterial qualities
Speaker pocket
Without further ado, let's begin with the ventilation system of this amazing helmet!
A beautiful design with plenty of vents
Just by looking at the helmet, you might deduce that there are quite a few vents on this one. It has six on the front and four on the back, with a total of ten vents.
If you think about this helmet from a full-face standpoint, our experience is that it vents better than any other helmet we've tried on any price range. Ever.
The air will flow from the front to the back, but also through the chin. There is a switch that will allow you to open and close those last ones.
So if you struggle with the ventilation system of your current helmet, this might be a great option. It is really amazing on that, and definitely a step forward from the previous version.
A really good aerodynamic profile
Another relevant feature of the HJC RPHA 11 Pro Carbon is its aerodynamic profile. As the design is a bit more compact, we feel that this one performs better on that area.
The HJC team has overhauled the shield and its mechanism. Now you get a dark shield with race tearoffs as well as pin lock ready.
You don't like that? No worries! They have you covered with an additional clear shield. Both are heavy-duty with optically correct polycarbonate.
In addition to that, the shield mechanism is efficient as expected from HJC. The overall look of the helmet is nice and kind of aggressive, especially when using the dark shield.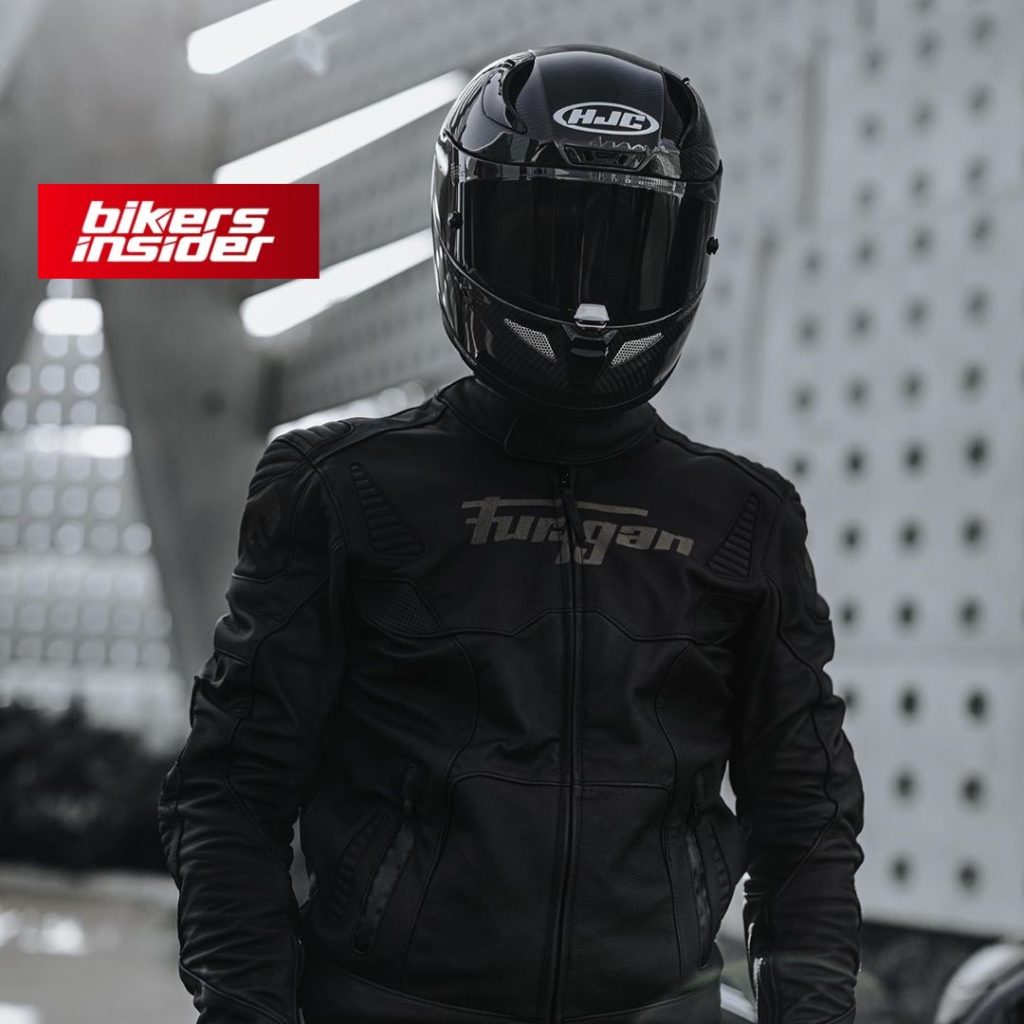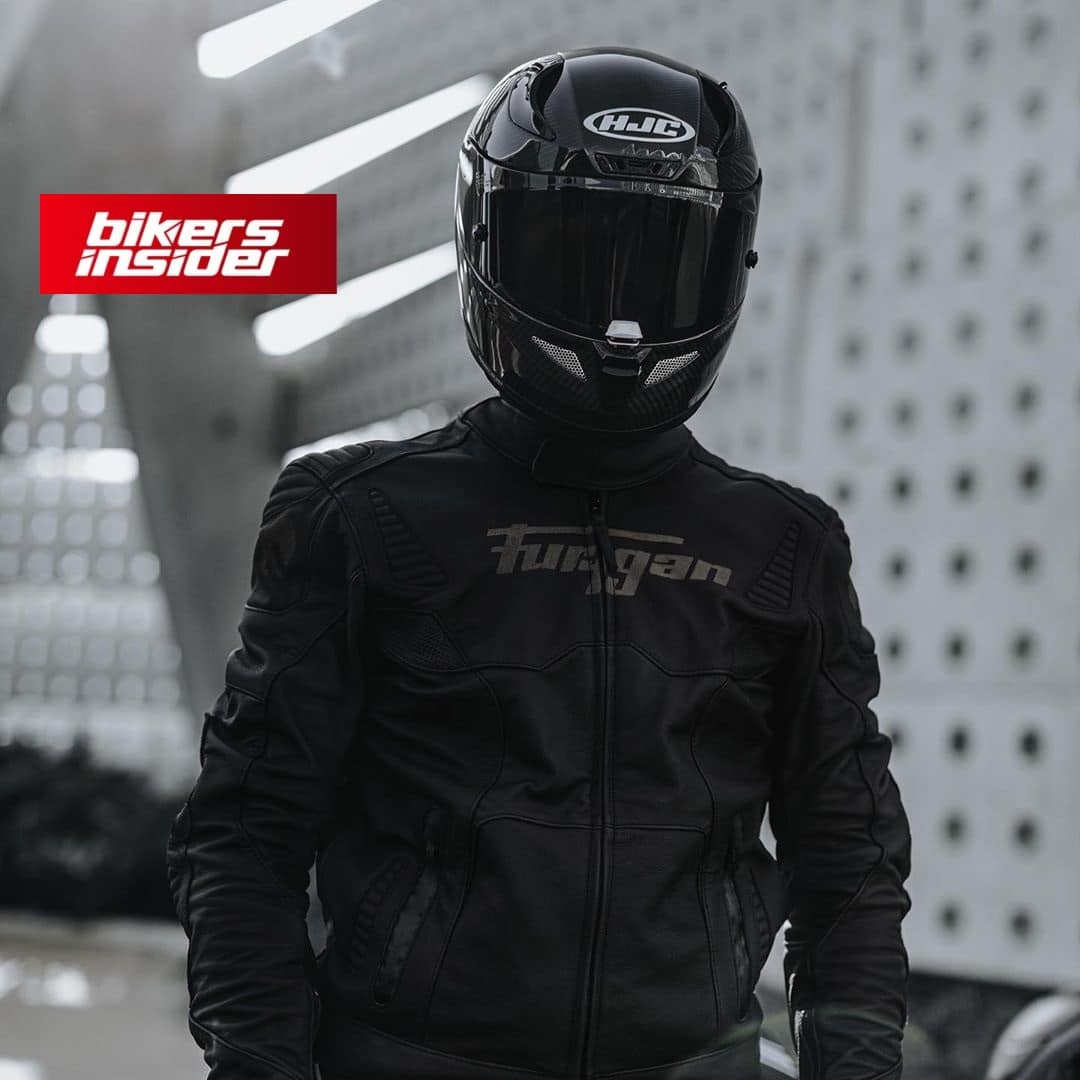 The HJC RPHA 11 Pro Carbon has a bit of a sizing issue
If we were to highlight something negative about the HJC RPHA 11 Pro is the fact that the sizing system is not the best.
It has an intermediate oval design which makes it race fit, and that is certainly great. However, if you wore a medium size in previous HJC helmets, you will need a large one on the Pro version.
This is a bit frustrating if you have been using their helmets for a while, as the sizing becomes an issue and you may find that the fit is not just perfect.
If you want to make a safe purchase, just buy one size up and we believe you will be fine.
A strong competitor on the £350 price tag
When you look at the HJC RPHA 11 Pro Carbon, you must consider that you are getting a premium feature set on a budget. Other helmets that have similar capabilities could cost you up to 650 pounds. There is quite a difference!
So… where is the catch? The definitely cut some corners on a few details. One of them is the sizing, and other is the shield mechanism. It really lacks the the performance that we would expect from HJC, as it comes down way too easily.
That would be the only feature that we really don't like about this helmet. If you are planning on changing the dark and clear shield quite often, this might come in handy. Other than that, the shield system might be a deal breaker for some.
Mind you, if you consider the £350 price tag, it doesn't really get better than this one. Those issues become a minor thing is you take into account all the amazing features from this racing helmet. It is just a killer job from HJC!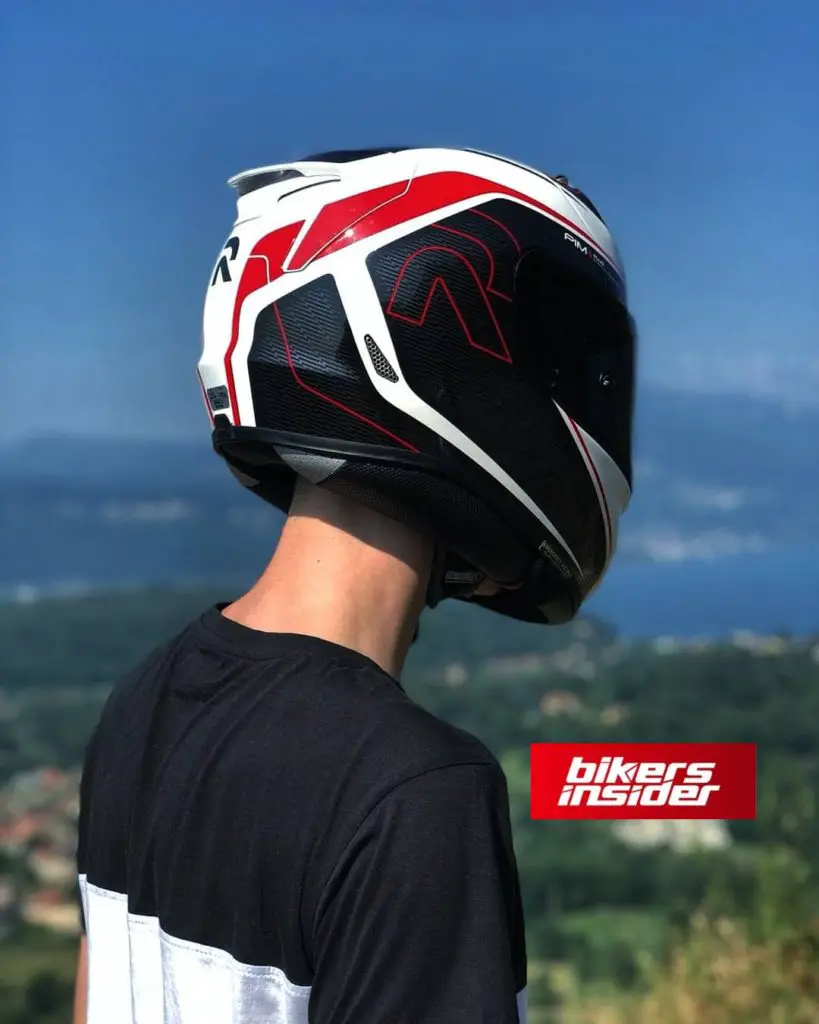 The Pro says it all
Some of the advantages of the clever design of this helmet is the fact that it is quite a leap from its predecessor.
HJC is really in for improvements, and they have delivered what was required to make a Pro version. Therefore, the HJC RPHA 11 Pro Carbon includes:
Better resistance to noise, wind and overall weather.
Extra visibility by adding some millimeters to the shield's length top to bottom.
They changed the location of the vents, improving the aerodynamic profile.
Now let's look at the inside of the helmet. There, you will find that it has a better cut out on the side, so it includes an emergency cheek pad removal system, among other great features.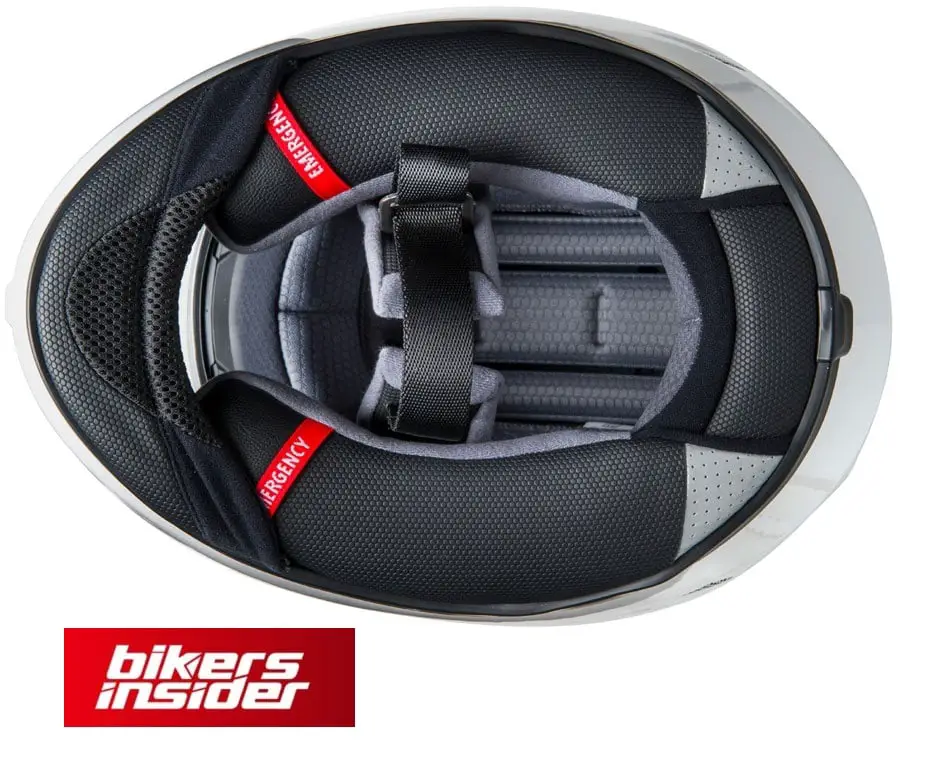 Inside the HJC RPHA 11 Pro Carbon
As commented before, on the inside the first thing that will get your attention is the emergency cheek pad removal system. This is a key security feature, that will certainly be valued by any rider.
HJC has chosen Polly Jean as their new material for the inside. It not only looks better, it also feels way nicer. It is certainly a premium quality material that represents an upgrade from its predecessor.
Another advantage is that it results in an antimicrobial interior, which also is really good against sweat. In addition to that, there is plenty of room for glasses and sunglasses. So that is something you might want to consider!
The shell has a cover of material which you may remove. By doing so, it is possible to wash the entire inside of the HJC RPHA 11 Pro Carbon. If you are one of those riders who lives in a hot area, this is certainly a plus.
Finally, the helmet includes a nice speaker pocket, which is also removable. If you are not planning on using that, they've got you covered, as they included two pieces with dense material to cover the gap. By using it, you will reduce the wind noise quite substantially.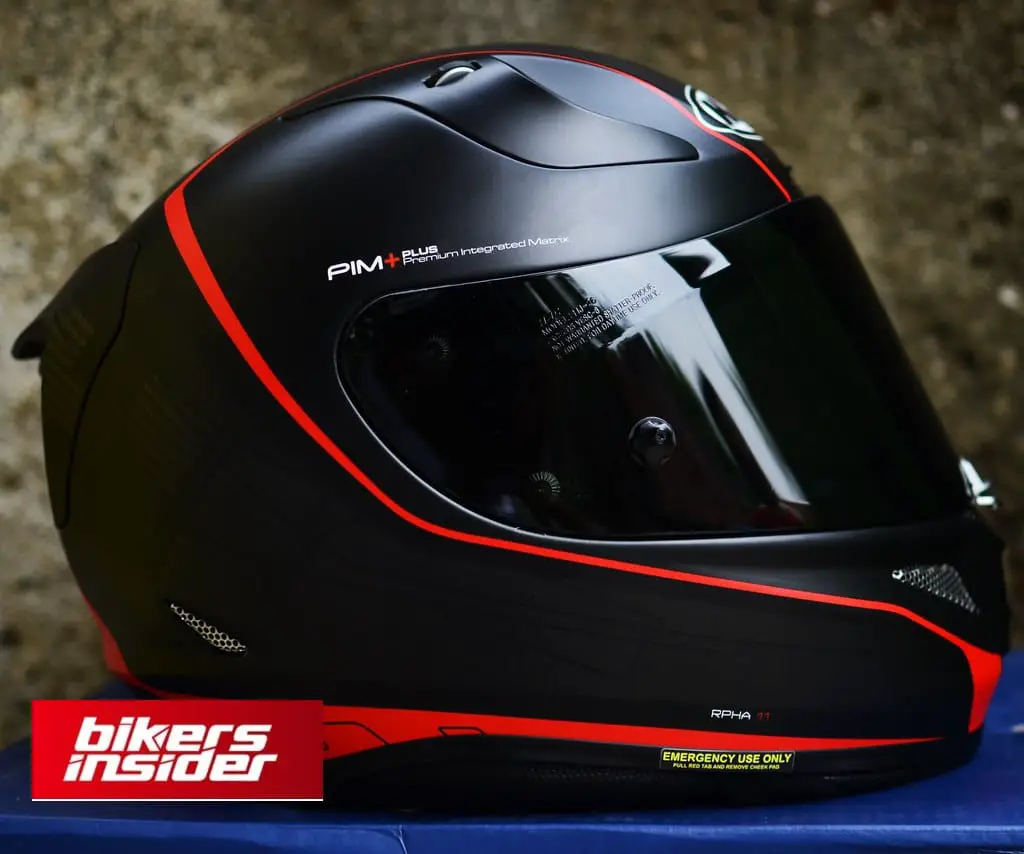 HJC RPHA 11 Pro's review takeaway
If you are looking for a Race Lightweight Carbon helmet that is affordable, this product from HJC might be exactly what you have been looking for.
Although it has some minor issues as far as the design is concerned, the helmet really stands out of its competitors on this price range. We have yet to see such a good value for the price you are paying.
Light, comfortable, safe and solid, this is a great helmet for the price. It has a brilliant vent system design, and is definitely an improvement over its previous version.
All things consider, just remember to size up your HJC RPHA 11 Pro. Besides that tip, we can't help but recommend this amazing racing helmet.