So, when wearing a motorcycle helmet, one of the main things that you must be aware of is safety. There are numerous motorcycle helmets that market themselves as being safe; from half face to full face, to modular helmets. But, how can you know that you aren't being misled by the manufacturers when it comes to motorcycle helmet safety? Well, if you've heard of dual homologated motorcycle helmets or not; these are the modular helmets that you should look out for! They are your safest bet that you will get high-quality motorcycle helmets, and that you aren't being scammed!
Let's dive into what actually are dual homologated motorcycle helmets, with some examples on the motorcycle market!
What is a PJ dual homologated motorcycle helmet?
This term can only be applied to modular helmets, though. So, if you are looking for a modular helmet, make sure that it is one of the dual homologated motorcycle helmets!
First of all, let's clear up what it actually means for a helmet to be homologated. The helmet has to be approved by the ECE motorcycle helmet certification. This is a European motorcycle testing standard that proves that the modular helmet in question can protect you from a potentially fatal crash. That means that the modular helmet can offer you superb protection with the chin guard both up and down, hence the dual prefix. Of course, that doesn't mean that you should chase the crash to test it yourself!
What are the PJ DUAL helmets?
Maybe you heard about yet another term for dual homologated motorcycle helmets – PJ DUAL helmets. Let's break down on the meaning of this shortened term.
Most flip-up or modular motorcycle helmets feature a design that provides optimal protection with the chin guard down. That way, these helmets can serve as full-face helmets. If that is the case, then the helmet in question has a type P certification. This type of certification indicates a protective face covering.
When the helmet passes the safety test with the chin guard up, that earns the helmet a type J certification. In that case, the motorcycle helmet in question serves as an open-face helmet with superior protection.
Now, when you combine these two types of certifications, you get a PJ DUAL type of helmets. Simple, right? Well, if you find a helmet that has both certification types, you can be sure that the helmet in question is a dual homologated motorcycle helmet.
Some special cases…
There are some rare helmets that don't have a type P certification. In such a case, there should be a clear indication somewhere on the helmet that its chin guard doesn't provide protection. You can usually find this indication on the chin strap of the helmet. Such helmets have the NP label, which stands for non-protective.
The point to keep in mind is that you actually don't need to have any concerns for dual homologated motorcycle helmets – if you live outside of the EU zone or ECE 22-05 zones.
We recommend you to buy a PJ DUAL type of helmet if you are looking for a high-quality modular helmet. That way, it's a safe bet that the helmet will certainly perform better in times of need. You can't be too safe these days!
The Best PJ Dual Homologated Motorcycles On The Market!
Now that you know what are dual homologated motorcycle helmets, let's check out what are some of the best and most popular of these on the market!
Airoh J106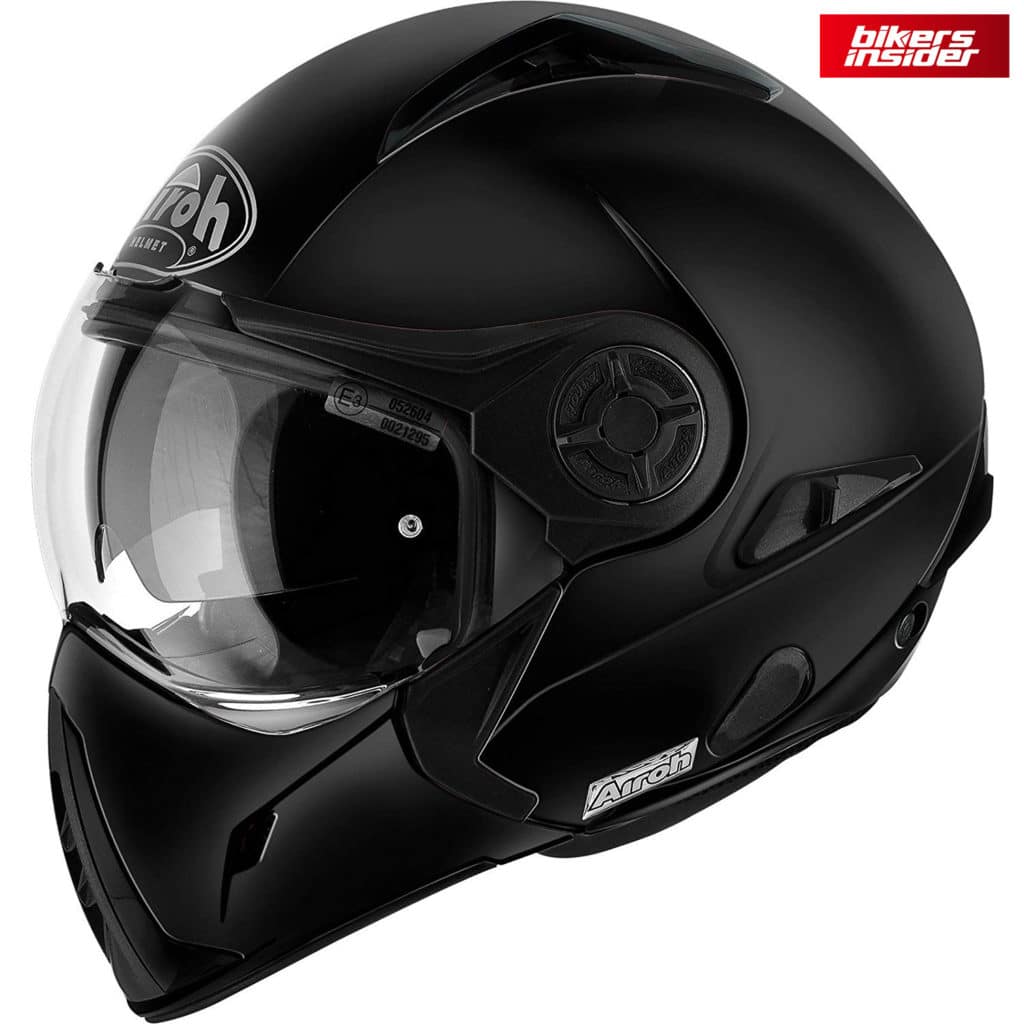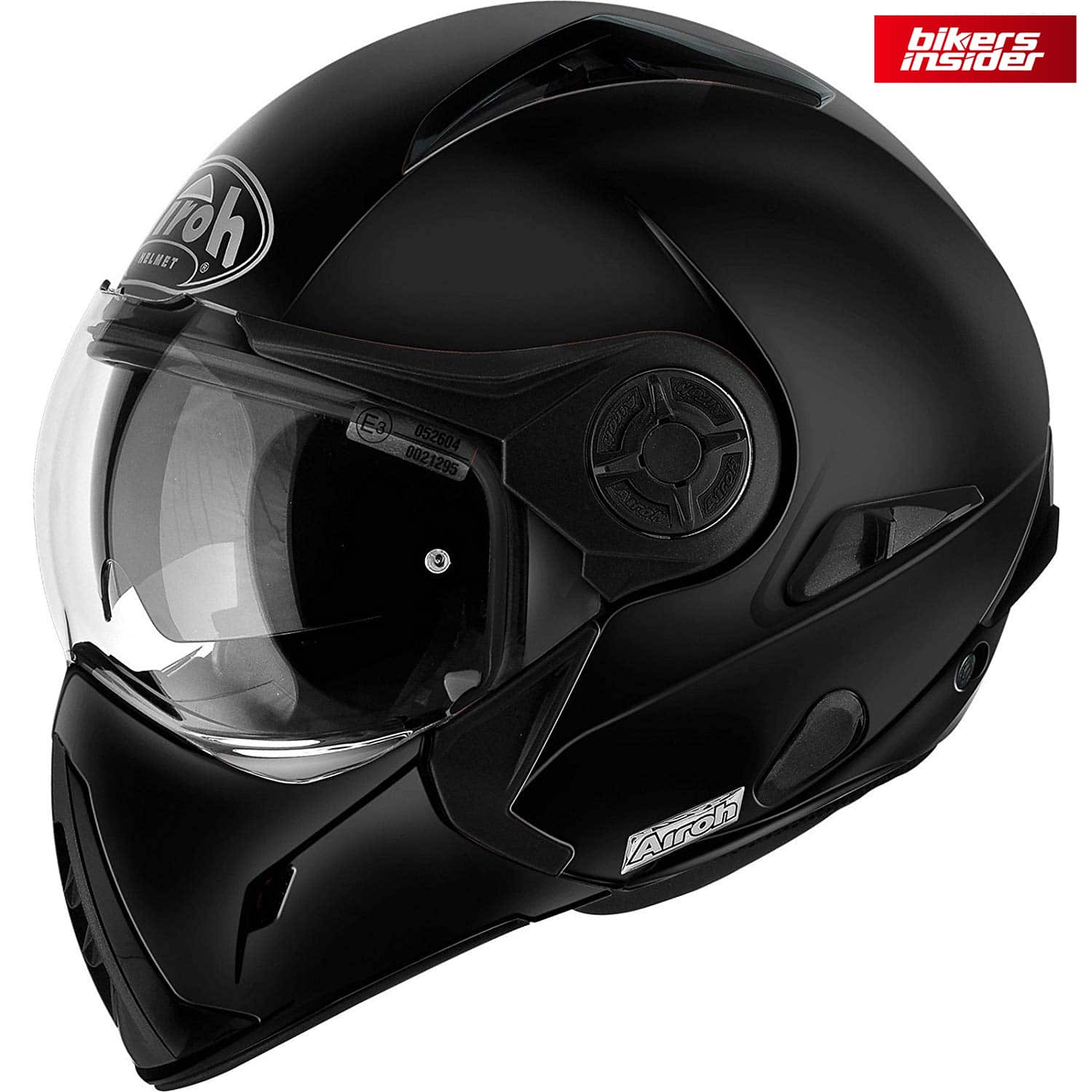 This amazing helmet from Airoh is made of thermoplastic and is one of the best P/J certified helmets around. Its design is really catchy and is what elevated Airoh to international recognition.
You can put this modular helmet in jet and full-face configuration, which will ensure maximum safety for you. It has a retractable sun visor, Bluetooth connection, and a washable inner liner that ensures maximum comfort and breathability.
The weight of the helmet is also one of its key features. It weighs 1220 grams in jet configuration and 1340 grams in the full-face configuration.
Nolan N43-E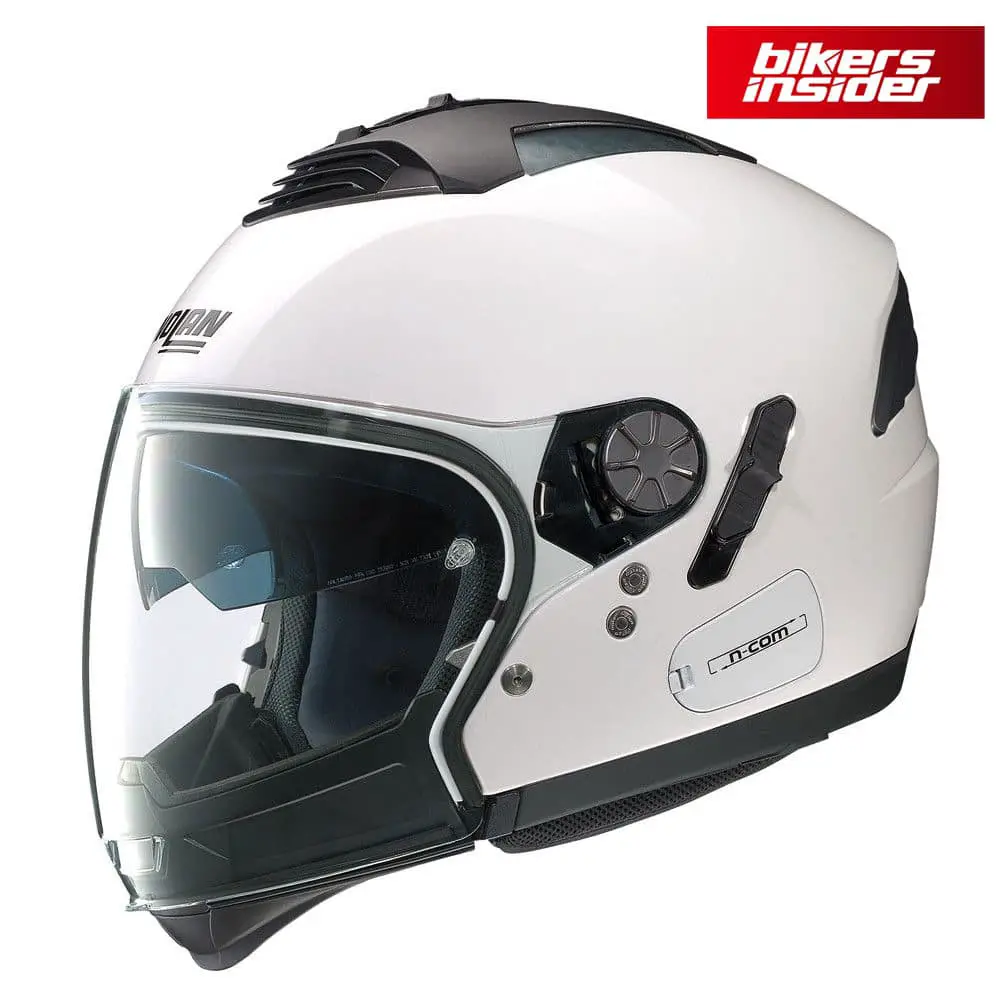 The Nolan N43-E helmet is an awesome modular helmet with the P/J certification. It is fit for every weather condition you throw it into. The ventilation system that it features is really top-class, with 5 separate air intakes that ensure maximum airflow. It also has a sun visor that offers superb UV protection. Also, it is an incredibly comfortable helmet, thanks to the Clima Comfort inner padding, which is removable and washable. The helmet weighs only 1250 grams.
Nolan N44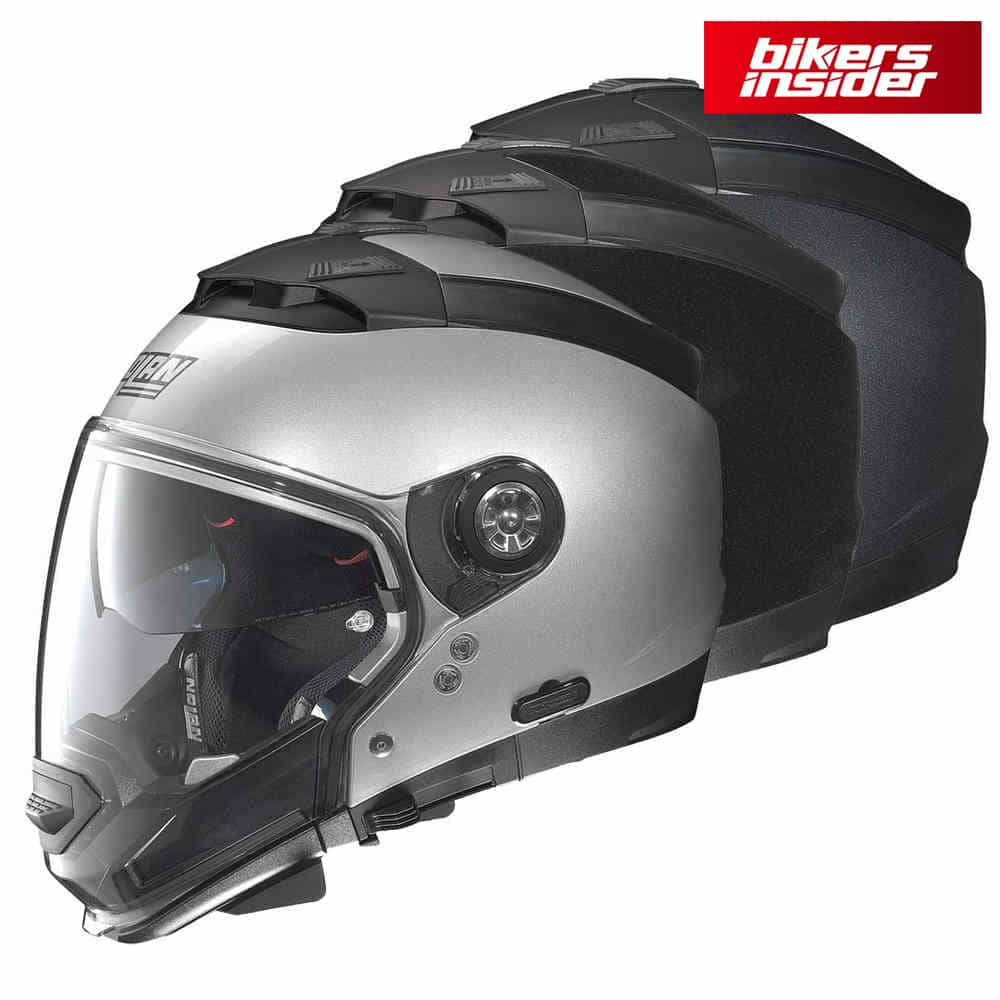 This is a modular motorcycle helmet with P/J certification. It is a favorite expert motorcyclist helmet that is ideal for summer and winter conditions. The design of the helmet makes it awesome for urban riding sessions, and its unique design is great for short and long journeys alike.
With Nolan N44, you can choose from six configurations. You can further tailor the configuration of the helmet to your needs when you remove the chin bar, face shield, and peak. All of these features are included with the helmet. When you install the chin bar and face shield, this helmet essentially becomes a full-face helmet. On the other hand, when you install the chin bar and peak, you will get decent airflow and retain equal protection.
If you remove all of the three components, the Nolan N44 becomes a full-blown open-face helmet! The helmet, with its functionalities, offers a lot of flexibility for potential riders. To further increase the safety rating of the helmet, it features a polycarbonate shell.
For more details, check out our Nolan N44 modular helmet review!
Nolan N70
You can find two variants of this amazing modular helmet with a P/J certification. There is a racing style, N70-2 GT, and a dirt bike style, N70-2 X model. Both of these helmets feature numerous configurations to suit your needs. Actually, the GT variant has six possible configurations, while the X variant has eight.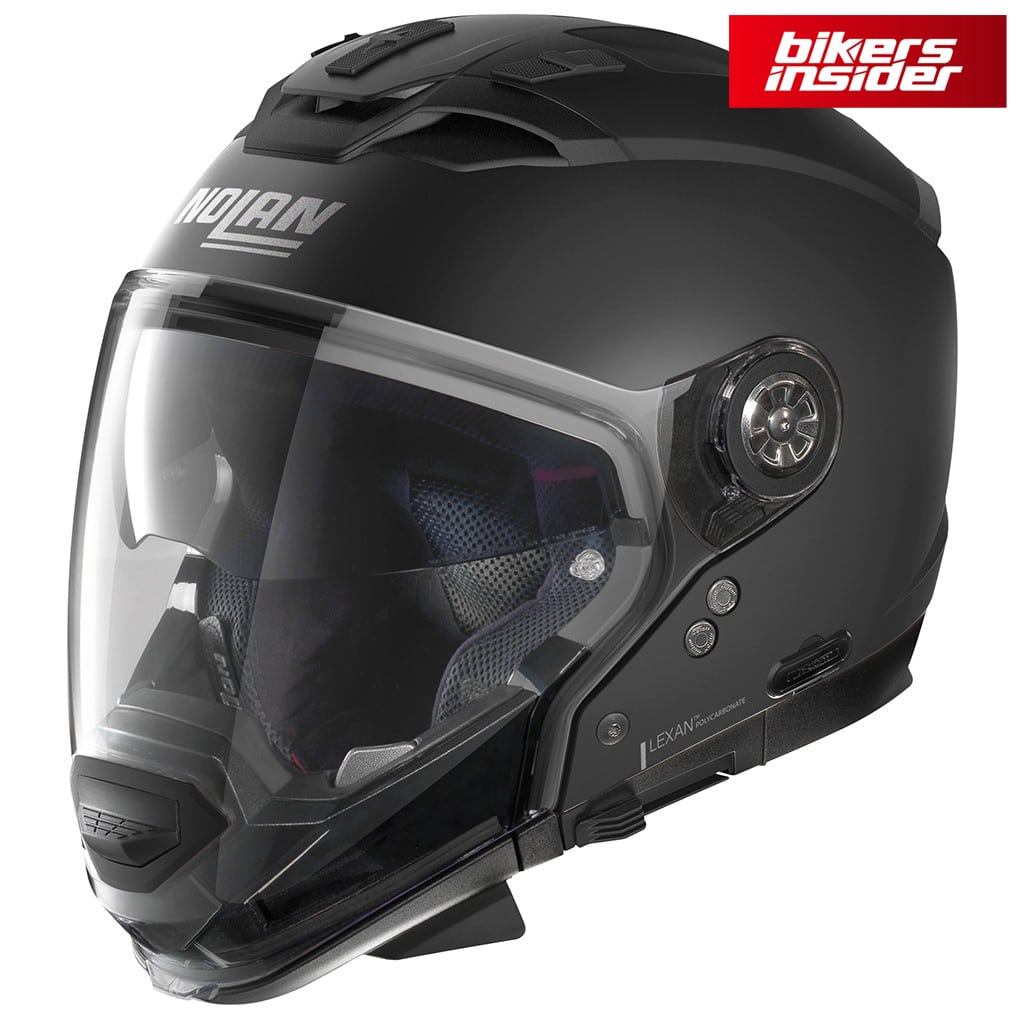 The N70-2 GT is an urban-style helmet that draws inspiration from the N44 model. So, it is basically the same when it comes to the flexibility of the six available configurations. It also has a spot for the N-Con comm system from Nolan that is sold separately. Also, it has a superior polycarbonate shell, with an ultra-wide face shield that is fog-resistant.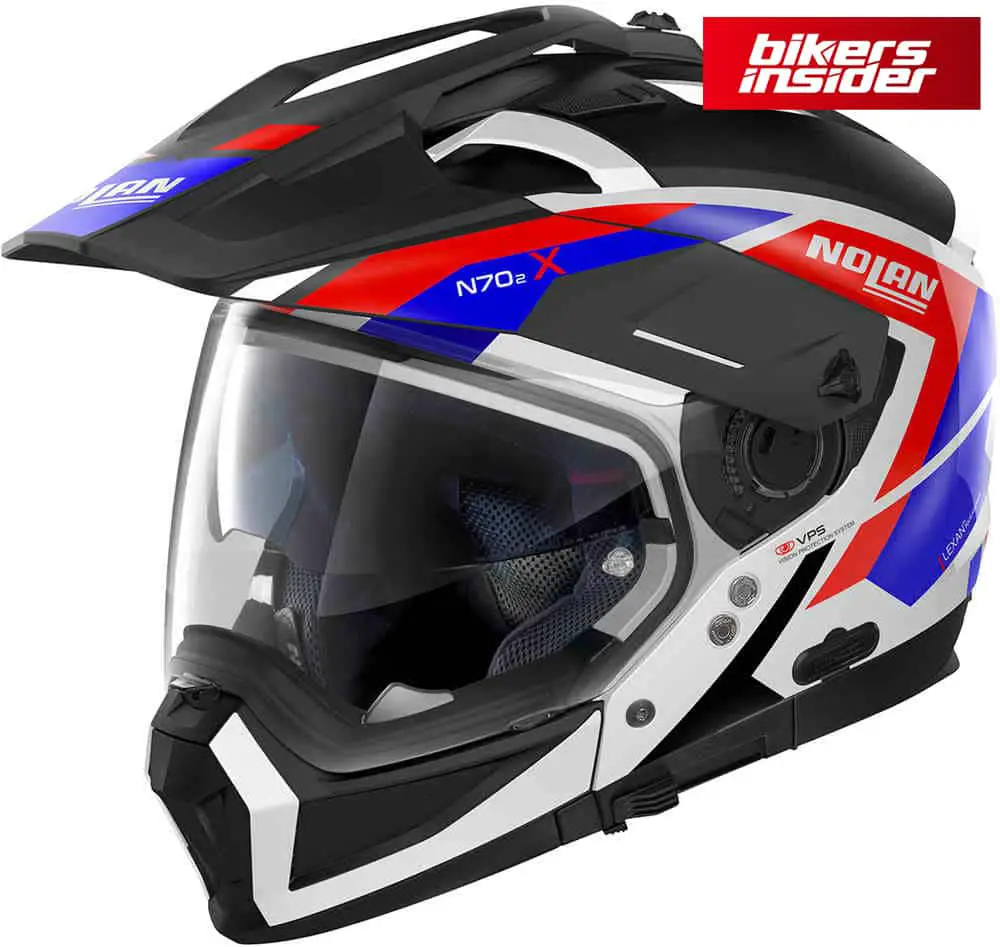 On the other hand, the N70-2 X helmet is more suitable for different road and weather conditions that come with dirt biking. With various modular setups, you also get an internal sun visor that offers high UV protection (400), an awesome AirBooster ventilation system, and a comfortable interior lining that provides superb airflow to the helmet. Like its urban style counterpart, it also has a spot for the N-Con communication system, as well as a durable polycarbonate shell, topped with an ultra-wide, fog-resistant face shield.
For more information, make sure to read our Nolan N70-2 X modular helmet review!
---
We hope you learned something about the dual homologated motorcycle helmets! Stay tuned for more helmet reviews on the P/J certified helmets coming soon!