There is a tremendous amount of custom painted motorcycle helmets around, but nothing beats the military custom motorcycle helmets for an old-school biker. Most of the motorcycle helmets that sport military design are crowned with military helmet features – strength and durability. Of course, some military motorcycle helmets won't be too protective, as some aim for just the looks.
Of course, motorcycle helmets inspired by military thematic are not for everyone. But, someone who wants to look tough or pay homage to our protectors may be surprised at how many choices are there on offer! Without further ado, let's walk you all through some of the best custom military motorcycle helmets around!
Aviator Style Motorcycle Helmets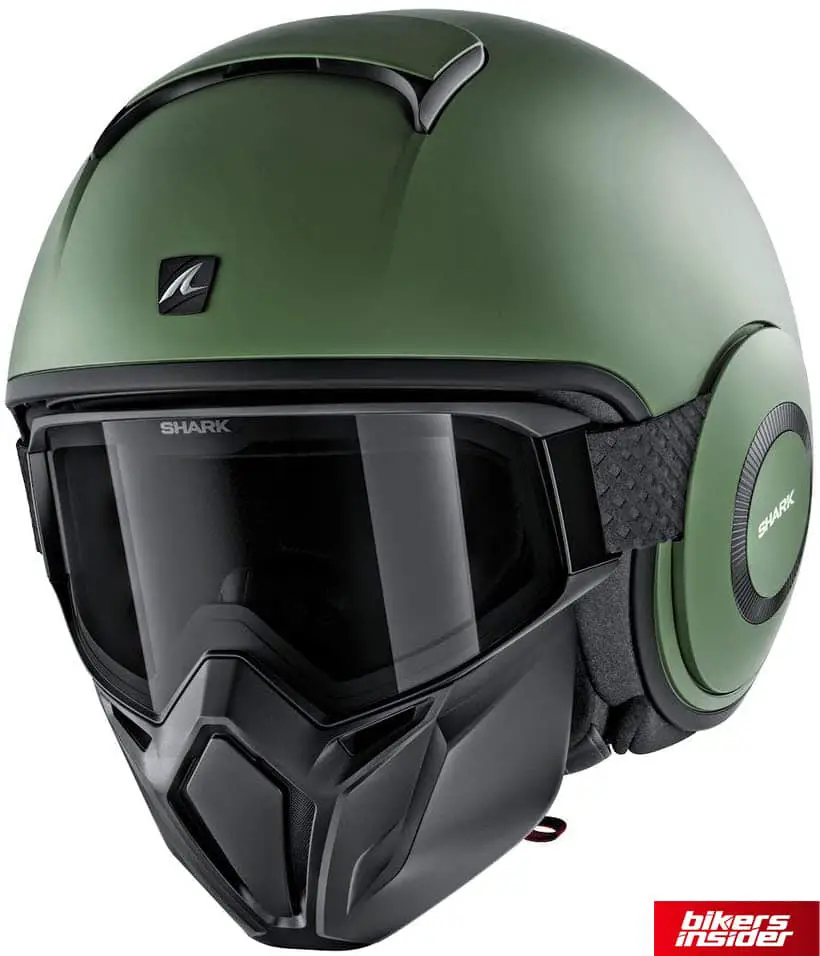 It's no wonder that the quality design of the fighter pilot helmets has translated to the motorcycle helmet market. The main selling factors of these high-quality helmets are unique breathing systems, as well as high pressure. Also, we want to mention a full-face protective shield that these helmets often offer – which significantly helps avoid contact during crashes.
We wholeheartedly recommend you to check out the Shark Street Drak custom painted army helmet, which is a prime example of the aviator style motorcycle helmet. It is valued by motorcyclists who like high-speed rides, as it allows them to handle that high pressure.
German Military Motorcycle Helmets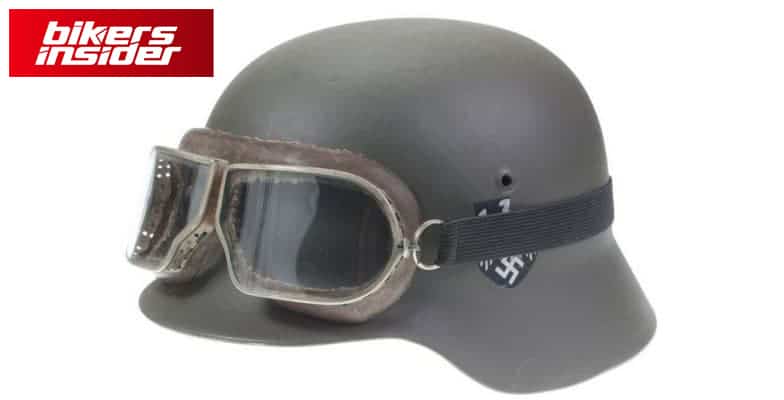 The iconic German military helmets were created between WW1 and WW2 and were used for general purpose in their military ranks. As these battle helmets were extremely effective in case of a motorcycle crash, they were adopted as military motorcycle helmets.
Over time, the German-style military motorcycle helmets were discovered by modern motorcycle helmet manufacturers. Now, you can find over a dozen German military motorcycle half helmets that are usually DOT certified!
The Navy, Marine, and British Custom Painted Military Motorcycle Helmets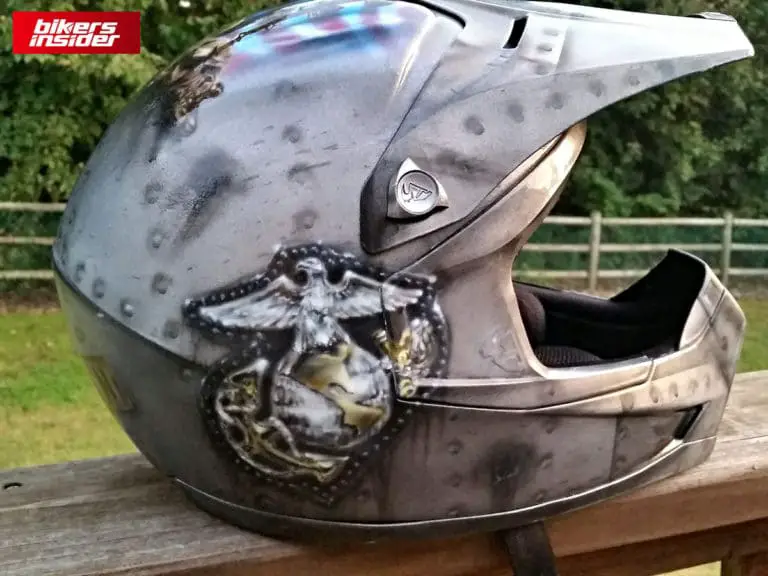 Helmet design has certainly come a long way from the ancient Roman military helmets. The prime examples of that are American Navy and Marine helmets, as well as British army military helmets.
The ever-popular MK6 helmet introduced in the 1980s was replaced by the MK7 helmet in 2009, inspiring the casual wear of military helmets as motorcycle helmets. While these helmets aren't fit for motorcyclists, some design and testing choices have transferred over to the motorcycle helmet market.
Of course, if you want the closest resemblance to the American Navy and Marine helmets or British army helmets, you can always airbrush the national colors on your helmet.
Vintage Military Motorcycle Helmets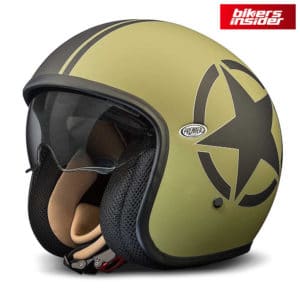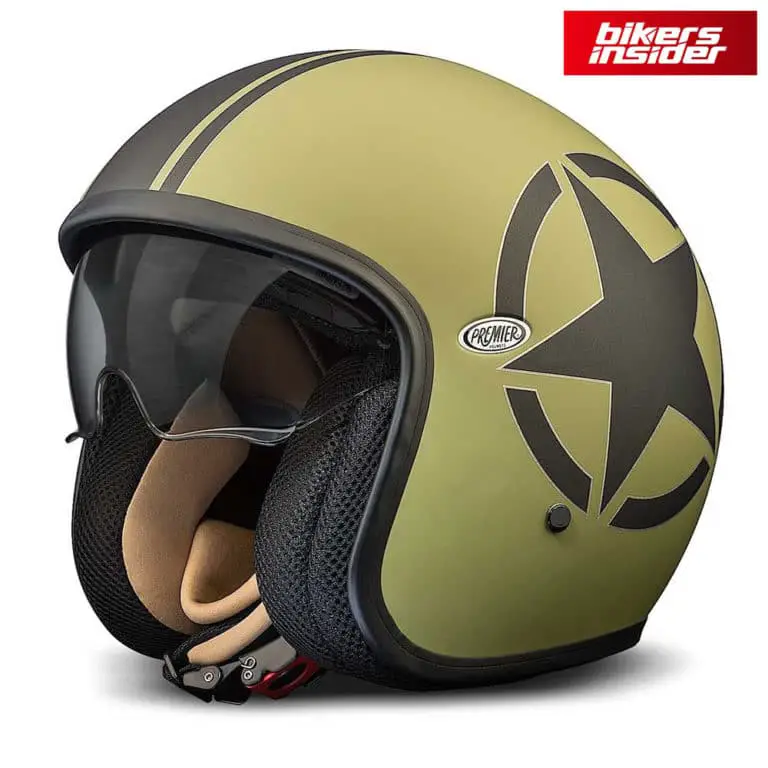 There is an increased interest in military-looking gear and motorcycle helmets. Of course, the designers have seen those signs, and have created the vintage motorcycle gear market.
Most vintage military motorcycle helmets are made of leather, and as such, are not that protective. Nevertheless, they are stylish, and you can easily put on some stickers on those helmets to further style them as you wish.
---
Many motorcycle riders have some military-inspired symbols embedded in their gear. Whether it is out of respect, or just because it is stylish, there is no doubt that military motorcycle helmets are a perfect blend of old and new. With them, you can combine style and safety effortlessly. Of course, most military helmets aren't fit for the road, but they are a huge inspiration for some fantastic motorcycle helmets!
And if you are curious about more cool-looking motorcycle helmets, look no further than here!