These days, the motorcycle industry is evolving faster than ever before. More and more leading players in the industry are adopting the latest trends such as electric engines, and lately – smart technology. What's a better place to implement smart technology that a motorcycle helmet. Well, Cross Helmet X1 is one such helmet, that promises to bring all the smart technology in one package!
Of course, this helmet has a fair competition, as there is an audience that would value such helmets. So, will we see more smart motorcycle helmets in the future? Most likely! But, let's see if the Cross Helmet is already bringing future in the present!
Who is Behind the Cross Helmet X1?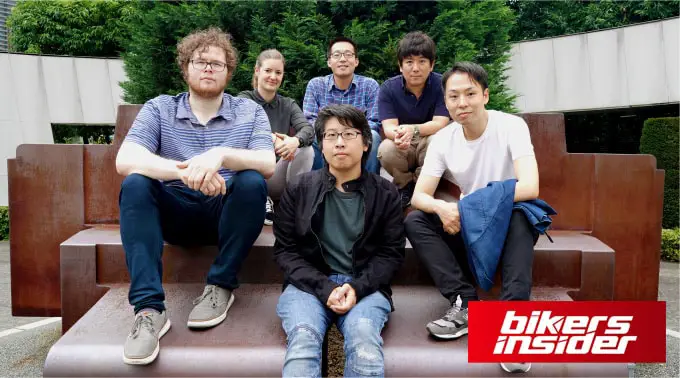 The concept of this futuristic smart motorcycle helmet is the creation of Borderless Inc. This company was established on November 1st of 2012 and is based in Tokyo, Japan.
The main activity of Borderless Inc. is the design and engineering of various products for clients all over the world. Cross Helmet X1 is actually their first in-house product and their main product.
What did Borderless Inc. integrate into this helmet to make it one of the best high tech motorcycle helmets on the market? Find out in the following sections!
Cross Helmet X1 – Overview
The Cross Helmet is a product of a Kickstarter idea set in motion on September 13th of 2017. Borderless Inc. managed to raise $344,336 in funding, which was much higher than the initial $100,000 goal.
We can categorize this helmet as a smart helmet. Recently, smart helmets start to appear with more frequency on the motorcycle helmet market. Some big players in this market are Sena and Skully. Now, Borderless is in that competition too!
Here are some of the specifications of the Cross Helmet X1!
Futuristic Design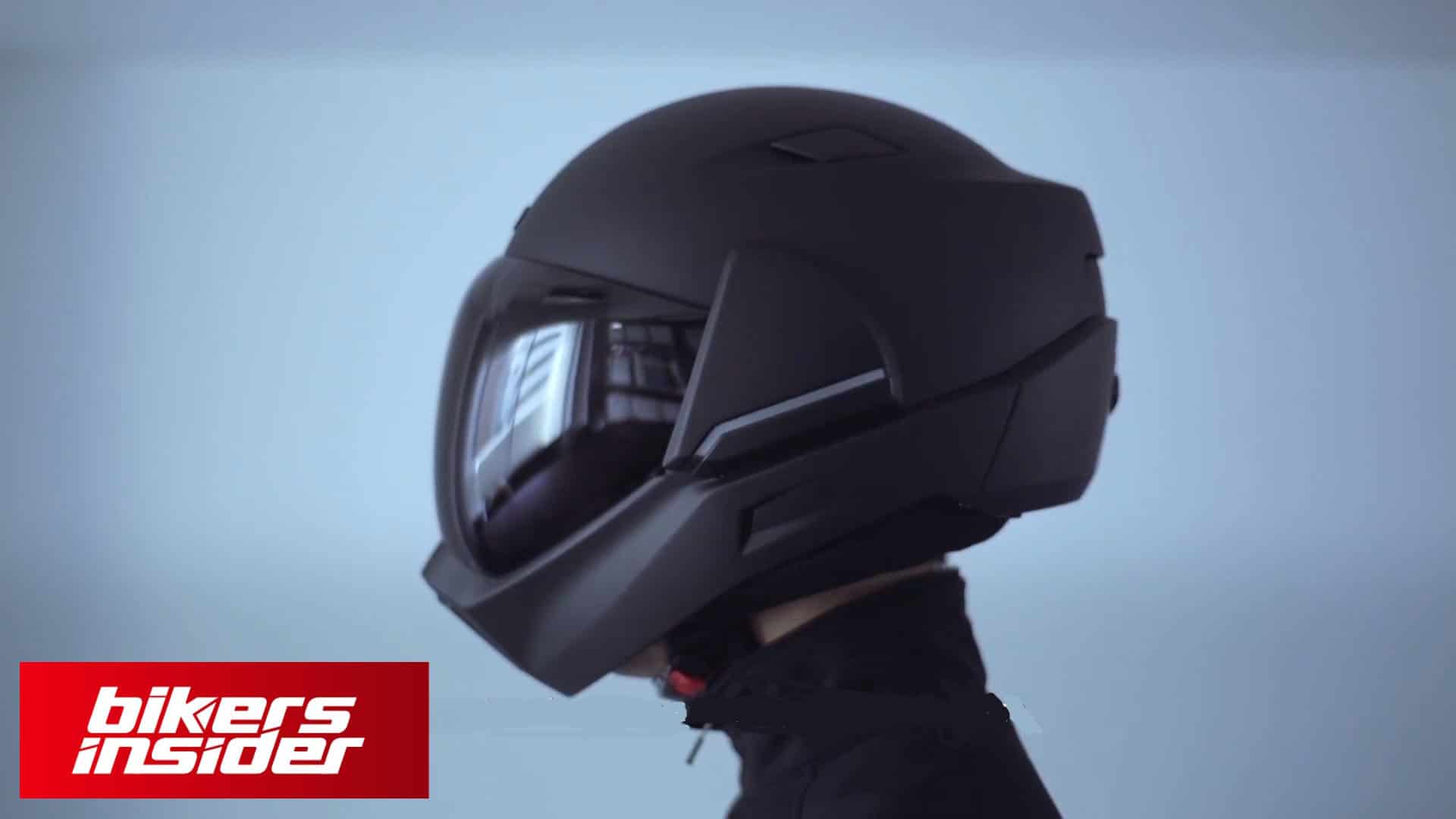 The helmet has an aerodynamic and curved profile. It features a LEXAN Polycarbonate shell with variable thickness. Because of that, the construction of this helmet resembles the automotive industry helmets.
The frontal air intake is designed as a breathing mask, and the visor is spherical in shape. These two in combination create much more viewing space for the rider. The chin protector is located slightly away from the face.
All of these design decisions offer superb ventilation and wind resistance. That will surely result in a safe and comfortable ride for anyone who decides to wear this smart motorcycle helmet.
Integrated Heads-Up Display (HUD)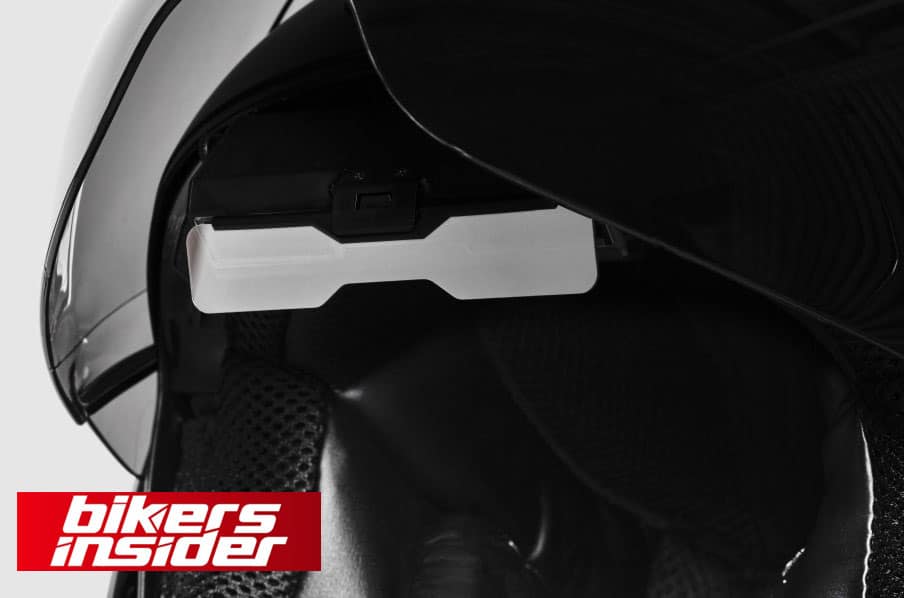 Borderless claims that the Cross Helmet X1 offers 360-degree visibility on the environment around you. Because of that, this technology monumentally increases rider safety.
Basically, the HUD of this motorcycle helmet delivers all the important information just in front of the rider's eyes. It provides a safe and smooth riding experience. Some reports say this is the only dual-monitor HUD system on the market currently.
The HUD uses transparent bifocal lens that are also foldable. They provide crystal clear image quality, even during pitch darkness.
Here is a video showing the HUD in action!
Cross Helmet X1 is a smart motorcycle helmet with HUD that offers various travel information. That includes your current speed, compass, current weather, expected weather information, current time, network connectivity, and battery level. Also, it includes turn-by-turn navigation that presents the selected route directions to the rider in a form of spoken and visual instructions. This module optimizes each route to the selected destination based on traffic and road conditions.
Here are more features of the heads-up display of this motorcycle helmet:
720p Resolution
Ambient Sound Control
Bluetooth Connectivity with Bluetooth-enabled devices
Wide Angle Rear View Camera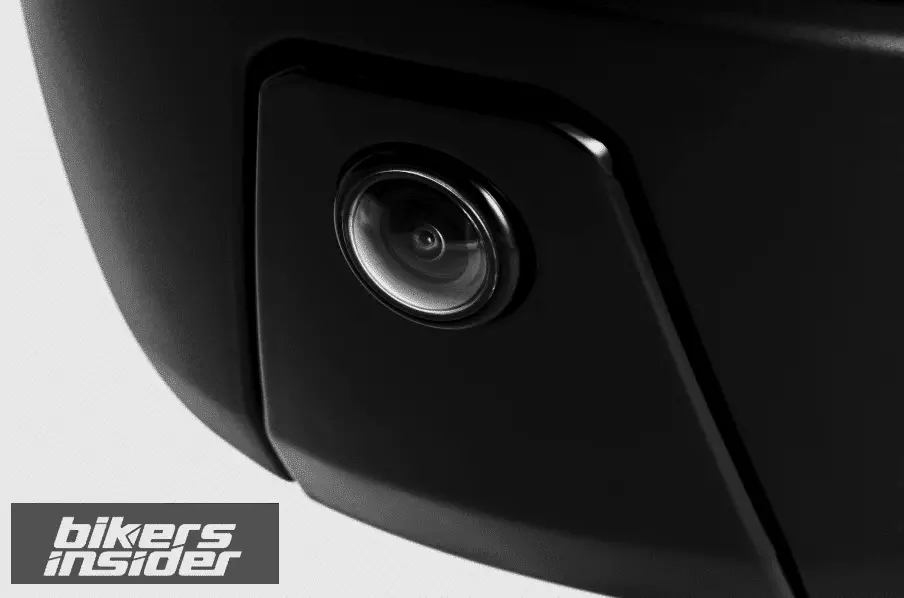 The Cross Helmet is equipped with a wide angle rear view camera. It equips all riders with the lens that offers a 170-degree view behind them.
The image projected on the HUD of this helmet is practically the same as a car rear view mirror. This is dramatically more effective than an actual rear view window for two reasons. First, you can see behind you at all times, and secondly, you will minimize your head movement.
Wide View Front Visor
Thanks to the design of this helmet, it eliminates all the blind spots. The front visor provides 30 degrees of more peripheral vision compared to your usual motorcycle helmet. When you combine the visor and the rear view camera, you get 360-degree visibility on the road.
Bluetooth Connectivity
The Bluetooth support integrated into this helmet enables a seamless connection to any Bluetooth device. With this feature, you can use voice commands, proceed phone calls, listen to music, and use the navigation features.
CrossHelmet App
This companion app to the Cross Helmet is available on Android and iOS devices. The app provides access to features such as group talk, navigation, and CrossSound Control.
Group talk, as its name suggests, enables you to speak with your travel companions at the same time through Bluetooth or VOIP. You can speak to anyone, regardless if they have this helmet or not, the only requirement is Bluetooth connection.
CrossSound Control
This noise control system is patented by Borderless Inc. It serves to reduce or increase environmental sounds. Well, these controls depend on the individual preference of the rider. You can adjust this via the equalizer function of the CrossHelmet App, or via the touch panel.
The CrossSound system utilizes a special algorithm. This algorithm can filter out engine noise, road noise, and wind noise. To increase safety, it can also allow noise such as screeching brakes and emergency sirens.
This is a relatively new and revolutionary technology. You can find the only counterpart of this technology in the Sena Momentum INC Pro helmet.
Touch Panel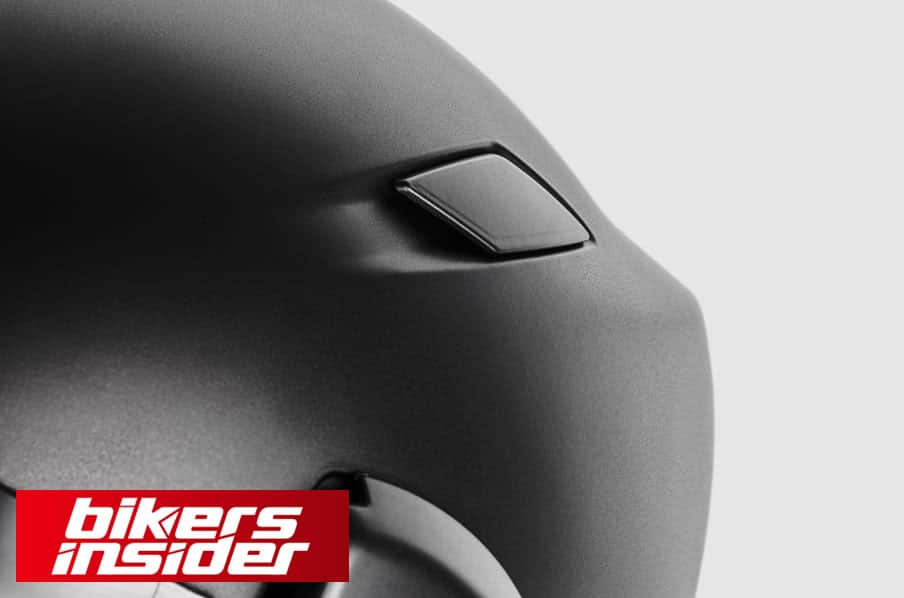 This module is located on the left earpiece of the helmet. It enables intuitive and safe control of the smart features while on the ride. With the touch panel, you can use all the features enabled by Bluetooth connectivity and dedicated iOS or Android application.
Battery
The Cross Helmet X1 uses Lithium-Ceramic Batteries (LCB). They offer 6-8 hours of life, and are very safe, according to Borderless. The batteries are completely safe from leakage and any other damage that you can induce by physical impact.
The helmet has a USB-C port, so you can charge the battery with a USB-C adapter.
Hardware Specifications
Of course, this smart motorcycle helmet is backed up by some powerful mobile hardware to bring all the ideas to life! First of all, the Cross Helmet has 8GB of Flash Memory. Also, it has a Quad-Core ARM Cortex A53 processor clocked at 1.2 GHz. This processor is commonly used in Amazon Fire tablets.
Safety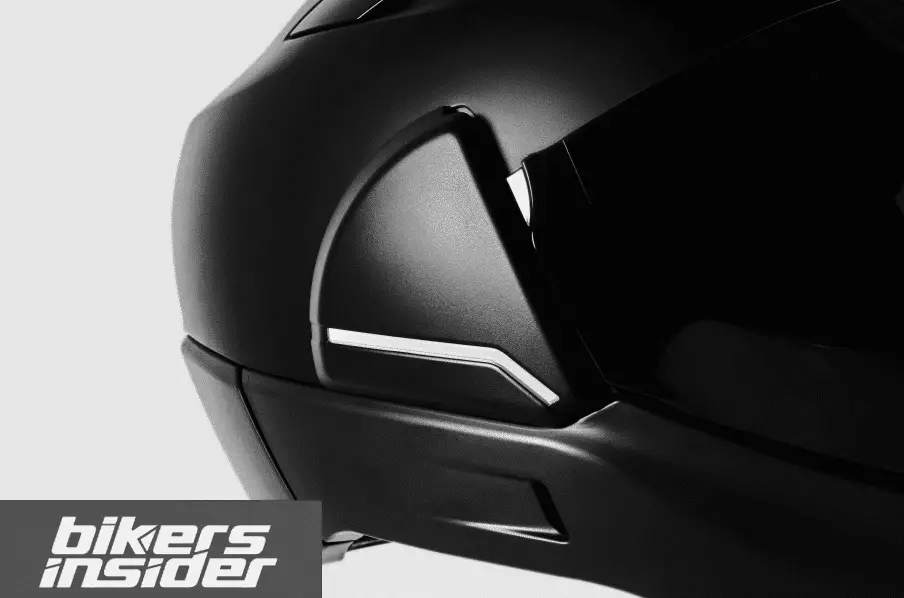 For increased safety during night rides, there are white LED lights mounted on both sides of the helmet. It will significantly increase visibility during the night rides.
Borderless claims that the Cross Helmet X1 meets the DOT, ECE, and JIS safety standards. That should make this helmet appropriate for the whole globe.
Available Variants
The Cross Helmet X1 comes in different sizes:
M1 (58 cm), M2 (59 cm), M3 (60 cm)
L1 (61 cm), L2 (62 cm), L3 (63 cm)
The helmet itself weighs 1,780g, which makes it a bit of a heavier helmet. For now, you can only get the Cross Helmet in Luster Black color.
Of course, the helmet comes with a visor, and you have a few choices here. You can choose between a clear, tinted, and photochromic visors. The photochromic one will cost you an additional $100. Its main benefit is that it will adjust to the light. That makes photochromic visor ideal for rides when the sun is blazing high.
Price & Other Services
As of now, the price of the Cross Helmet X1 is $1,799, with an occasional sale here and there.
Borderless has a fairly effective client relationship program with this helmet. They offer every rider a shell replacement program. If you, by any means, manage to damage the shell of the helmet, Borderless will offer a replacement for the helmet shell for a specific fee.
Also, this helmet is under a two year warranty period – which applies only to the electronic parts. That means that you are covered with a warranty if any electronic defect or malfunction occurs.
Closing Words
Cross Helmet X1 is undoubtedly a powerful and innovative motorcycle helmet. It comes with a maybe too lavish price tag compared to the competition (for example, Sena Momentum INC Pro costs only $699, but lacks the HUD and rear view camera).
While we definitely enjoy the futuristic style of this helmet, coupled with its features, some may argue that that can detract from the classic riding experience. After all, some riders enjoy the sound of the road and wind splashing on their faces (and eardrums!).
Nevertheless, Borderless Inc. is stepping into the future with this motorcycle helmet. The smart motorcycle helmet industry is doing so too in the process.
---
If you enjoyed this post, make sure to check out our other motorcycle helmet overviews and reviews!