Dirt bike riding can be a dangerous sport, especially if you are a beginner. As a beginner, it's easy to get carried away with all the jump possibilities, and the amazing twisty roads that the specially designed dirt tracks offer. The most important thing as a dirt biking beginner is to start from some of the lighter, 125cc and 150cc dirt bikes. As your skill level increases, so you can upgrade your bike. In this post, we will show you the best dirt bikes for beginners that you can get in 2020!
Yamaha YZ125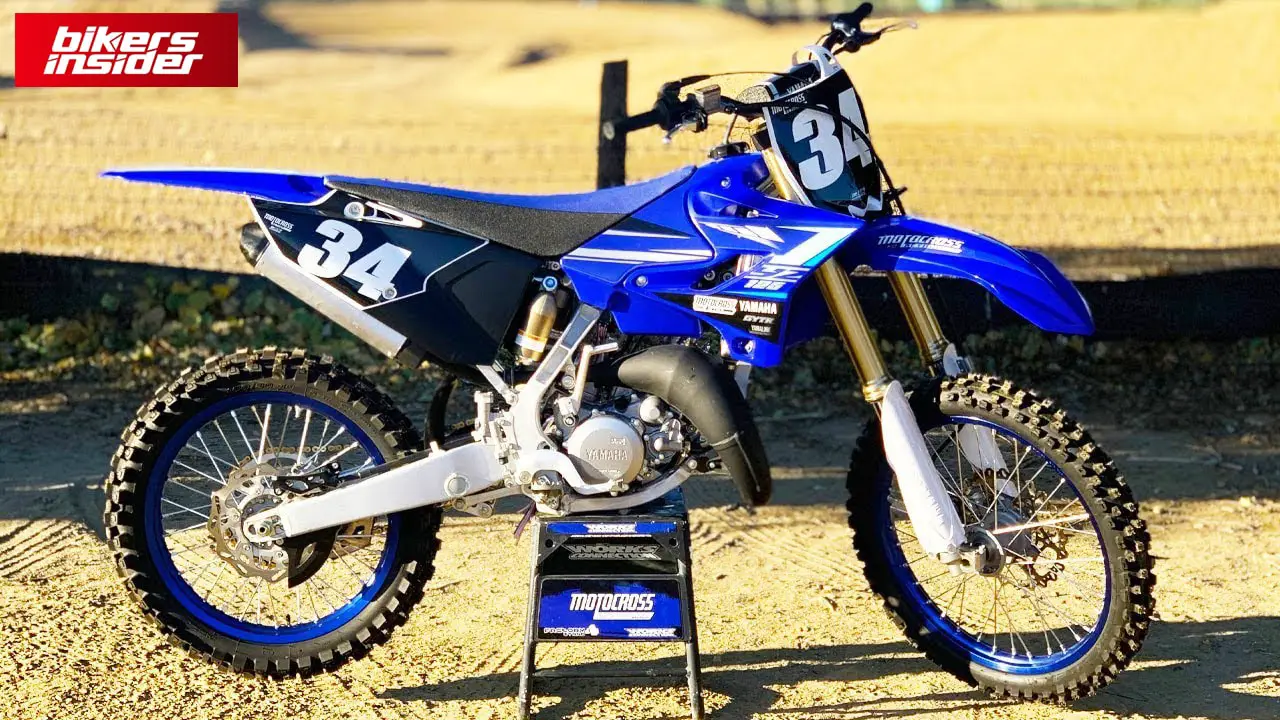 This dirt bike from the famous Japanese motorcycle manufacturer is more than 40 years old but is still highly relevant for dirt bike beginners today. Since its reveal in 1974, it has received several upgrades to keep it up to date with the new century. 
For example, the engine and the frame of this dirt bike for beginners got its upgrade in 2005. On the other hand, the body and suspension of this Yamaha dirt bike got updated in 2015. Just to mention, it was also upgraded with SSS forks in 2006 that further enhanced its suspension.
When it comes to specifics, the YZ125 features a liquid-cooled 125cc engine, 6-speed transmissions, with gear ratios paired to engine output to ensure the best performance. The engine produces 35 horsepower. 
What makes the YZ125 best dirt bike for beginners is that it is certainly near the top when it comes to handling, which an essential aspect for beginners. Also, it is very light at 200 pounds without the fuel in the gas tank. These two aspects translate into a safe choice for the dirt tracks.
The Yamaha YZ125 is certainly not the fastest 125cc dirt bike, but the incredible optimizations it features make it one of the best 125cc dirt bikes for beginners.
Honda CRF250X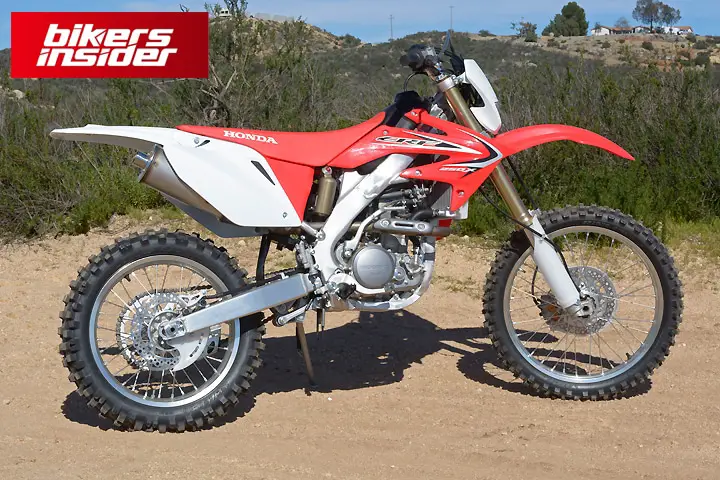 Looking for the best 250cc dirt bike for beginners? Well, few come close to the king of the hill that is Honda CRF250X. This bike features a single, four-stroke, liquid-cooled 250cc engine that produces 28 horsepower at 12,000 rpm. It also has a five-speed transmission and a very quickly operable cable-actuated clutch.
The CRF250X is undoubtedly an old-fashioned dirt bike, as it has the old-school Keihin 37mm carburettor in a time when most manufacturers switched to electronic fueling systems. Nevertheless, the reliability that this dirt bike offers is next to none.
The Honda CRF250X provides an exceptional compression ratio of 12.5:1, which will offer its riders a comfortable feel on the road. Well, this is certainly one of the exceptionally good dirt bikes for beginners, as well as the best beginner dirt bike for a teenager, as it is optimized for people that are 168 cm tall (5'6"). Its reliability and old-school performance are matched by only a few dirt bikes.
Suzuki RM85
If you are looking for the best beginner dirt bike for a 12-year-old or a 14-year-old, the Suzuki RM85 is the ideal pick. It was introduced in 2002, replacing the RM80.
The RM85 features a two-stroke liquid-cooled 85cc engine, progressive suspension, disc brakes, and an aluminium frame. Also, the engine is paired to a six-speed manual transmission with a long clutch lever. While the engine is not the strongest one, it certainly provides high-performance for the low-end spectrum. 
Other bonuses are its superior handling and control, which will be ideal for beginners learning the ropes of dirt bike riding. To improve the overall manoeuvrability of the bike, it features reliable braking and suspension. 
Suzuki RM85 is a small and compact bike that offers unique dirt track riding experience for teenagers.
KTM 250 SX-F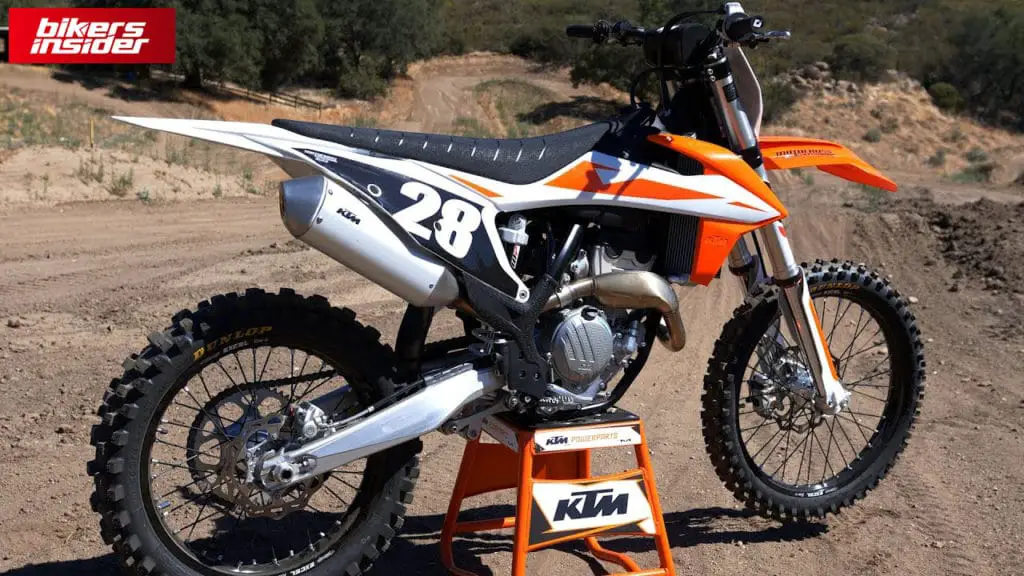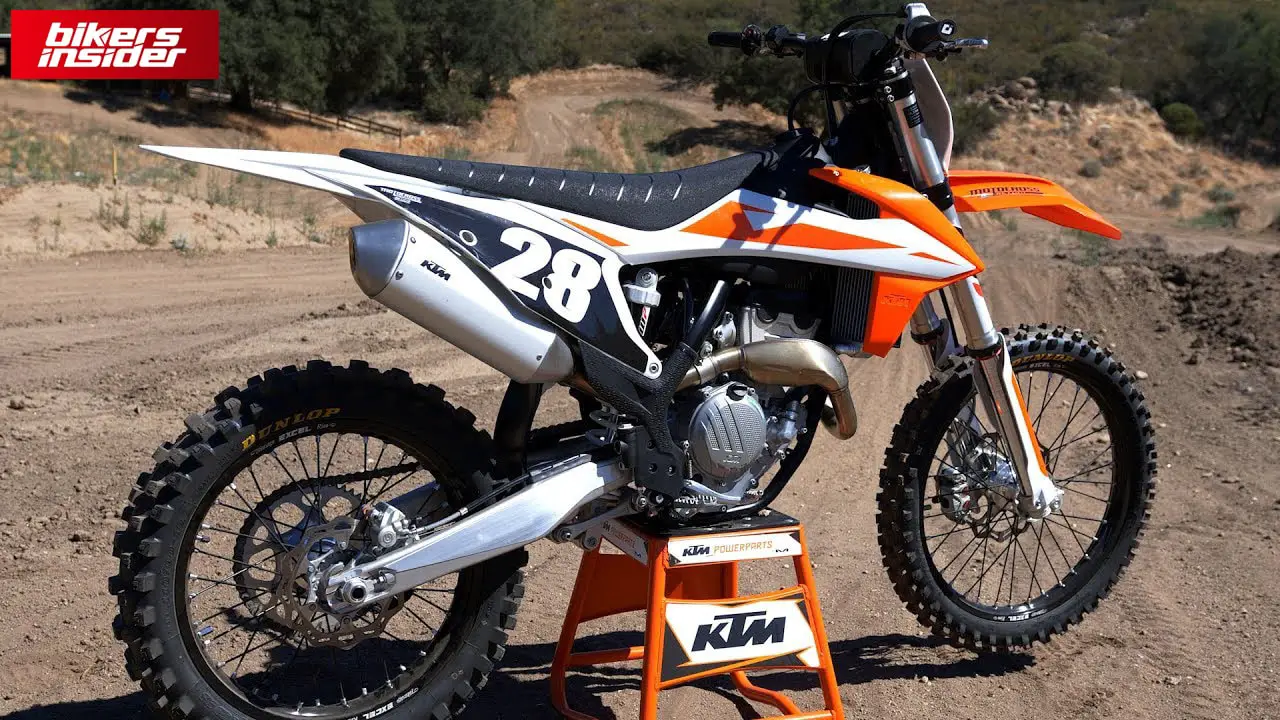 If you are looking for the best dirt bike for a beginner that focuses on the power-weight ratio, the KTM 250 SX-F is your optimal choice. Also, if you want a bit more power out of your dirt bike, you will be delighted to know that this dirt bike is actually a beginner racing dirt bike.
Make sure to get your hands on the updated models released after 2012 if you want a fully electric kit. The new electric kit includes electric starters and electronic fuel injection systems.
It sports a 250cc, single-cylinder, 4-stroke engine. The five-speed transmission is done with a wet multi-disc clutch. This outing from KTM is certainly made with modern users in mind.
To further optimize the performance of 250 SX-F, KTM completely updated its chassis in 2019. That upgrade made it lighter and more solid altogether. It is certainly one of the lightest 250cc dirt bikes on the market.
Other than the chassis upgrade, KTM also handed out an upgrade for the WP air forks. Now, the rear suspensions are even better when it comes to landing softly from a high jump.
Yamaha YZ250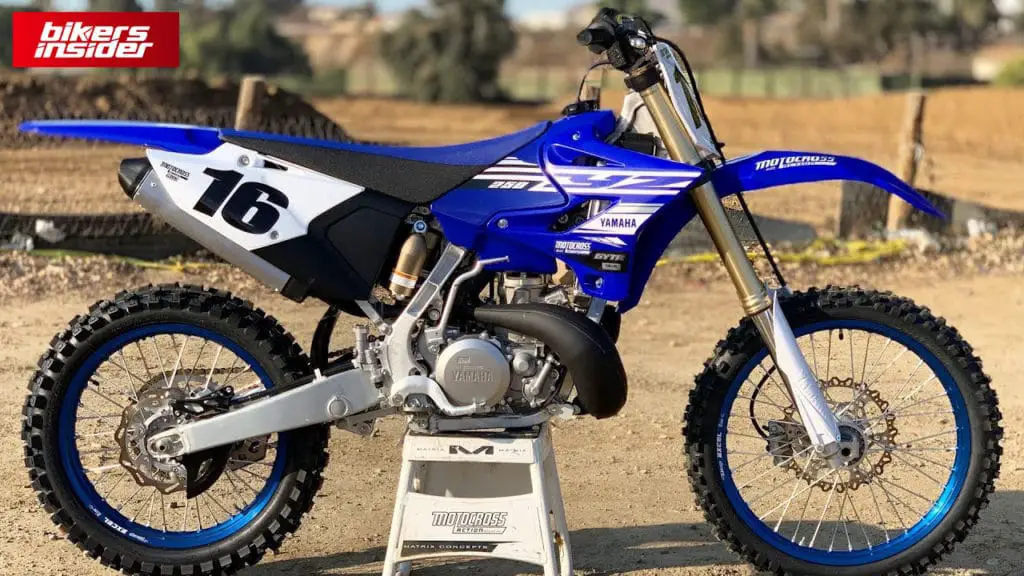 Yamaha is certainly a contender for the best dirt bike brand for beginners, and that is why we are putting yet another Yamaha dirt bike on this list. Now, for the end of the list, we have another 250cc, two-stroke engine dirt bike.
Yamaha YZ250 is the best dirt bike for adult beginners. Its secret is in its power-weight ratio, as it features an extremely light aluminium frame that provides for superb handling on the dirt tracks.
For additional stability during the ride on dirt tracks, the YZ250 features wide footrests, which is actually very prominent with four-stroke dirt bikes. The upside-down forks are also an element taken from four-stroke models that offer much more stability and manoeuvrability. 
Also, we have to mention that fantastic modern look that is sure to catch a few gazes from the occasional spectators.
Closing Words
There are hundreds of different dirt bikes on the market that are specially designed for children, women, men, and adults alike. Beginners can be from any of these categories, so we have specifically tailored our list of best dirt bikes for beginners with that in mind.
From weaker 85cc, yet more stable, to more robust 250cc dirt bikes, all of the picks on our list are hand-picked with beginners in mind.
If you are buying a first dirt bike for your kid, the Suzuki RM85 will undoubtedly be the best choice. Want a racing dirt bike fit for beginners? Go for the KTM 250 SX-F then!
The overall best dirt bike for beginners is the Yamaha YZ125 with its old-school configuration and performance that makes it ideal for any size of rider.
We hope that you enjoyed this post and found an ideal dirt bike for yourself. Good luck on the dirt tracks!