That didn't take long. There has been much speculation of a new Honda product with the same 1,084cc parallel-twin engine featured in the Africa Twin and Rebel 1100. Earlier in February 2022, BikersInsider posted a piece speculating on what the new bike would look like.
Let's fast forward to Friday, February 25, 2022. Honda has recently made its presence known by releasing a teaser image of the upcoming Hawk 11. It will make its international debut at the 2022 Osaka Motorcycle Show, which will take place from March 19 to 21. Team Red also produced a short, 25-second teaser film for the Hawk 11 on their Japanese-language websites. It also expects to release a second teaser video between March 19.
The teaser image and single video that Honda has released so far show an extreme right front closeup of the bike's headlight, cowl, and turn signal. The photos are dark and mysterious, as is customary for teasers. The House that Soichiro Built also holds any and all crucial spec information close to its breast ahead of the debut. It's expected, but will the design be the same once it's unveiled?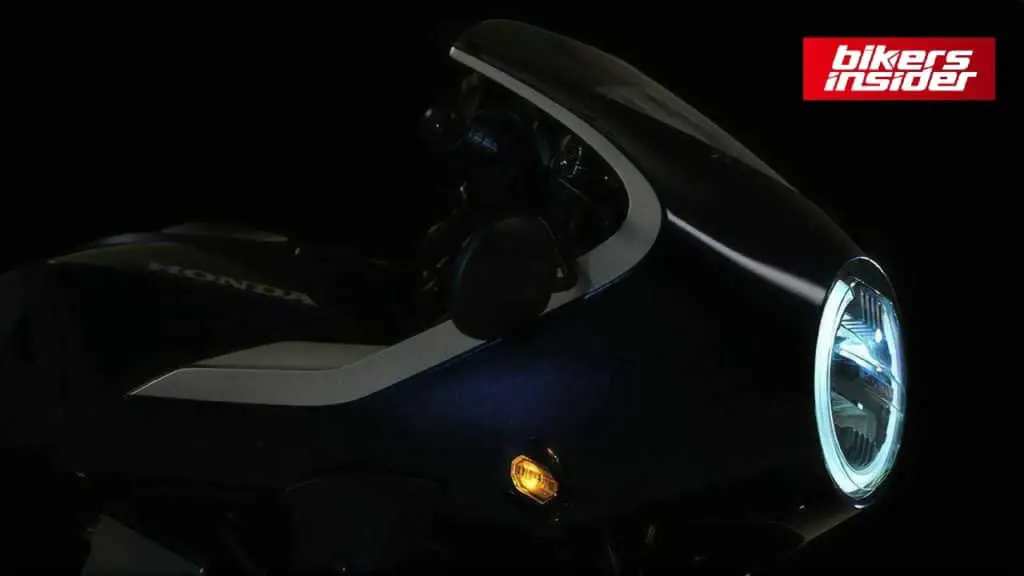 Similarities between official teaser and previous renders of Honda Hawk
How similar does Honda's official Hawk 11 teaser appear to Young Machine's speculative render earlier this month? Similar lines are visible in the teaser. The circular LED headlight in Honda's teaser image appears to be less hollow in the cowl than in YM's render. But, that could be an optical illusion because of the illumination in the official teaser but not rendered that way in the speculative render.
What about engine modifications? Honda's brief paragraph of descriptive text about the Hawk 11 emphasizes the importance of appearance and how a bike does not rely on its stats. As a result, it appears that little will change in the powertrain section for this model. Will it supplant the CB1000R? That is still a guarded secret.
Honda intends to exhibit at all three major Japanese motorcycle events announced for 2022: Osaka, Tokyo, and Nagoya. Assume you'll be in those regions and want to attend. In that situation, tickets are now available through a specific Honda website.