When it comes to Chinese small-capacity sportbikes, the 450SR from CFMoto is a new competitor. The new supersport is comparable to a 500cc bike in power and weight. Also, to the 450SR's power-to-weight ratio, CFMoto's aggressive race-inspired appearance sets it apart from its closest competitors in the market.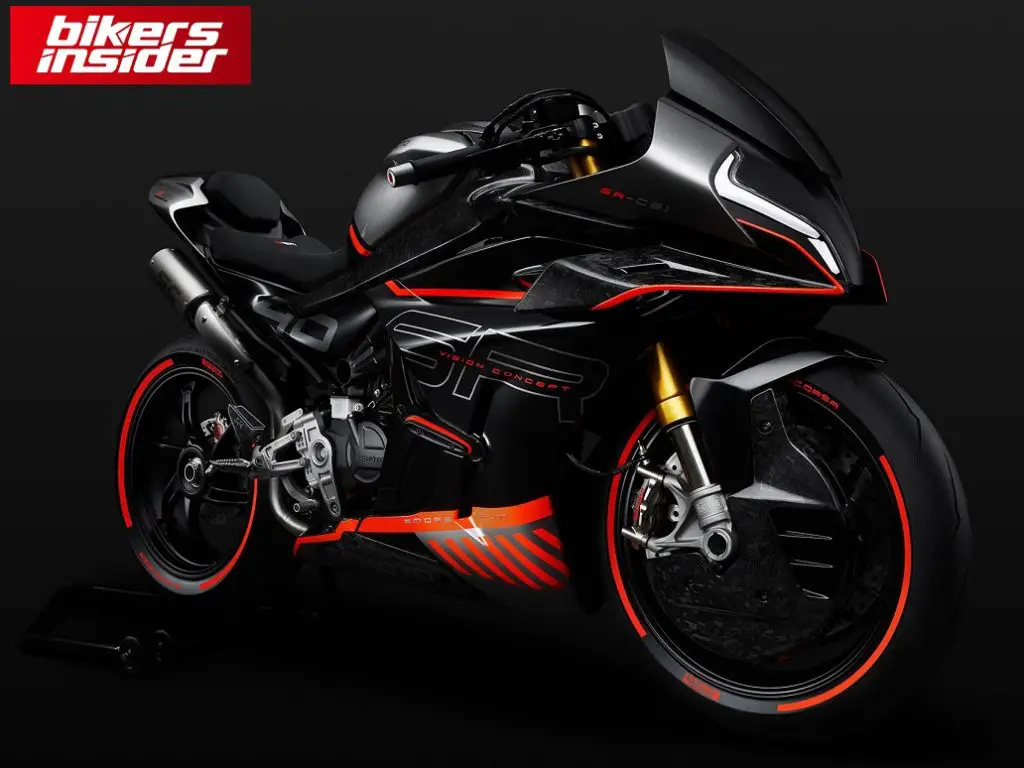 The SR-C21 concept was first introduced at EICMA 2021 by a Chinese company. The 450SR production model is an upgrade in January and March 2022 by CFMoto to keep the buzz going. The 450SR supersport has been a long time coming, and now it's finally here. A key difference between this concept bike and the other SR iterations is that the 450SR keeps all the street-legal features of the SR-C21 while still maintaining its sleek, futuristic appearance.
Build and Specifications
With CFMoto, you get elegant running lights with a high beam, headlight, and front blinkers mounted in long-stalk mirrors. Ohlins suspension, racing-spec Brembo callipers, single-sided swingarm, SC-Project race exhaust, and front brake disc covers drew attention at EICMA. The manufacturer adopted a more practical approach with the street-going 450SR.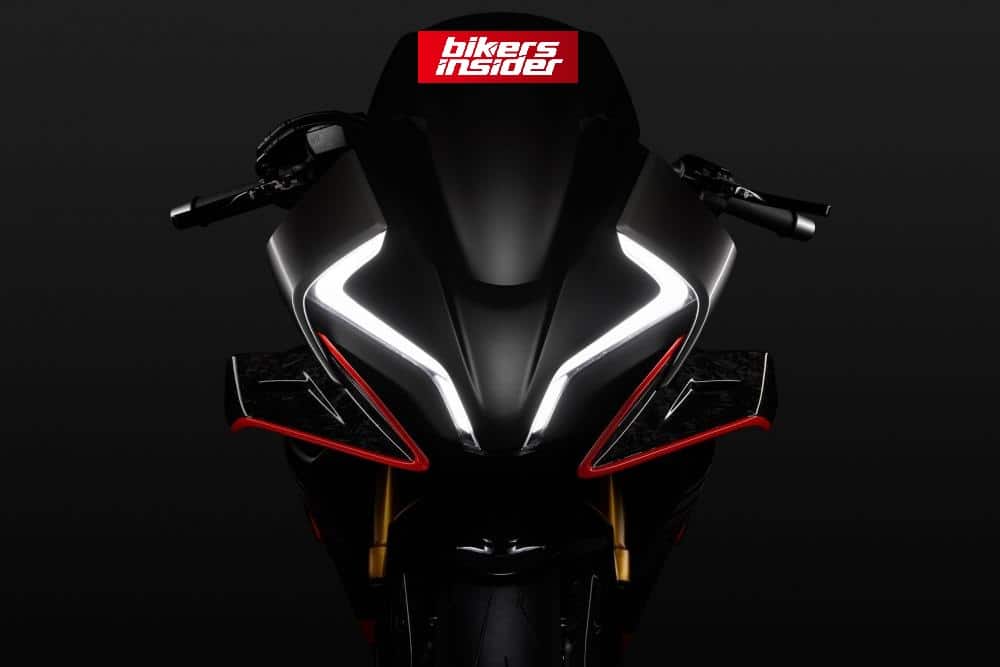 A two-pronged section is in place of the single-sided swingarm, and a front end and shock replace the Ohlins suspension components. Lower-spec Brembo callipers stop the 370-pound sportbike as race-derived Brembo brakes. The SC-Project pipe is replaced by a normal exhaust, and the rotor coverings are not a feature.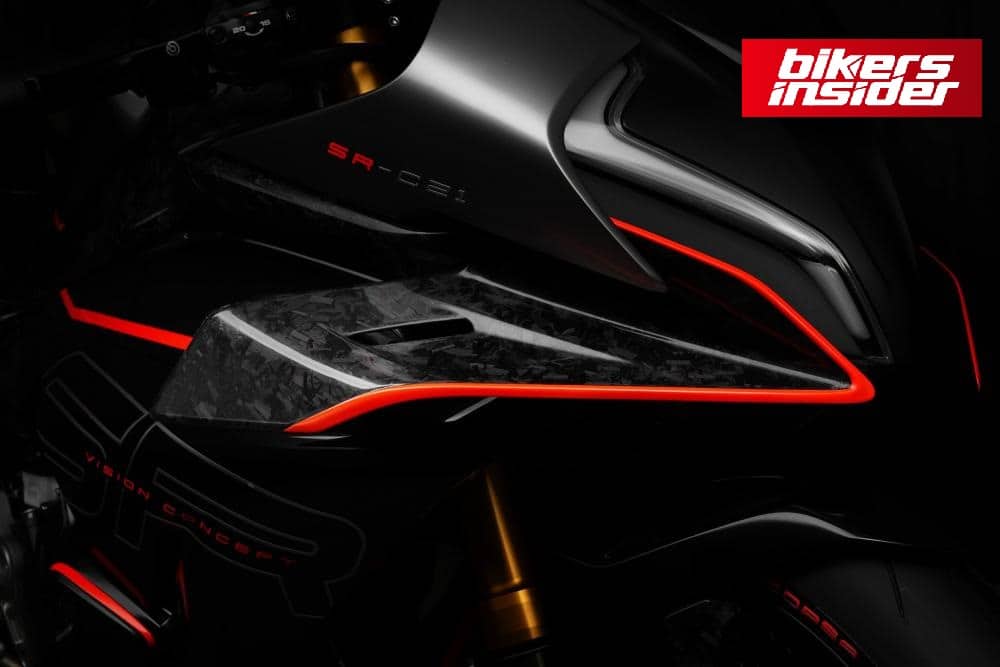 The 449cc parallel-twin liquid-cooled by CFMoto operates despite the lack of race-inspired components. Powered by a 270-degree crank, the sub-500cc twin produces 50 horsepower and 29 lb-ft of torque thanks to a 270-degree crankshaft.
Price and availability
The MotoGP-inspired winglets were also a sticking point for the company. CFMoto claims the 450SR produces 4.4 pounds of front downforce at 75 mph. It isn't enough power for a small-capacity sportbike to elevate its front wheel.
Only in China will the 2022 CFMoto 450SR's MSRP of CN31,980 (USD 5,025) be released. We can only hope that, like the 300NK and 650NK, the pumped-up sportbike will make its way west.