Ruroc is a young company renowned for its ski and snowboarding gear, from visors and goggles to helmets. Ruroc's debut in the motorcycle helmet industry is the ATLAS. Its dirt bike helmet structure fits in perfectly with its graphic design.
Ruroc ATLAS motorcycle helmet is certainly one of the coolest when it comes to looks, and it's got a lot on the feature perspective to boot.
Read on further to see our breakdown of the ATLAS helmet and see if it's worth its hefty price tag!
For the updated variant of this helmet, read our Atlas 2.0 helmet review!
Ruroc ATLAS Helmet – Overview
Construction
The ATLAS is a full-face helmet with a shell made of carbon fiber – which makes ATLAS durable yet light to wear.
Ventilation
When it comes to the ventilation, the Ruroc ATLAS helmet features 6 air intakes and 6 exhausts. The ventilation does a pretty good job of warming you when it's cool and vice versa, as it isn't made for just one climate type.
Other than that, it also features foam dampeners that serve two functions. They keep decent airflow to the helmet and keep the sound isolated. The final component of the ventilation system is the chin vent. It has a switch that enables de-misting and additional airflow.
Visor
The visor of the helmet is packed with anti-fog and anti-scratch technologies. These technologies aim to enable optimal visibility at all times during the ride. You can find different visor types for the ATLAS helmet here.
Bluetooth Support
All ATLAS helmets are compatible with Bluetooth technology. To enable this functionality, you can buy the Shockwave system separately (for 150€). The Shockwave can produce powerful results, as it features voice command support, navigation mode, music support, and voice chat.
Available Models
Ruroc has different variants of the ATLAS helmet available. They feature the same architecture but are different when it comes to graphic design. One of the main selling points of this helmet is graphic design, and it doesn't disappoint.
You can choose from 11 Ruroc ATLAS helmet variants: Ronin, Fear, Tribe, Mercury, Riot, Gatekeeper, Crimson, Typhoon, Raptor, Cora, and Ultramarine.
ATLAS helmets come in the following size categories:
XS (53 – 54 cm)
S (55 – 56 cm)
M (57 – 58 cm)
L (59 – 60 cm)
XL (61 – 62 cm)
XXL (63 – 64 cm)
Price
As of now, the price of the Ruroc ATLAS helmets starts from 350€ to 450€. The price depends on the model you choose.
Along with the helmet, you can add an extra 20€ for an option to replace your ATLAS helmet in case the helmet breaks. This service will enable a 50% discount on the replacement of any broken component of the helmet.
Ruroc ATLAS Motorcycle Helmet – Review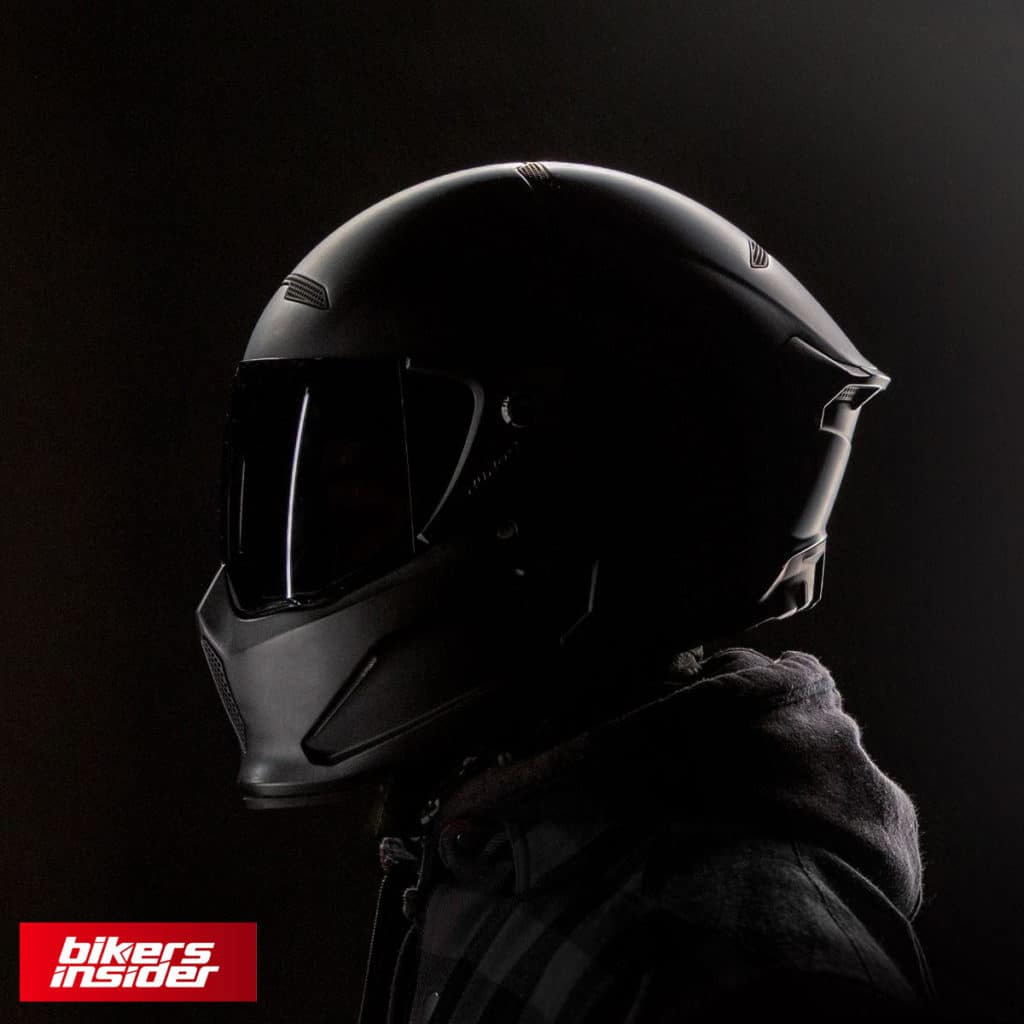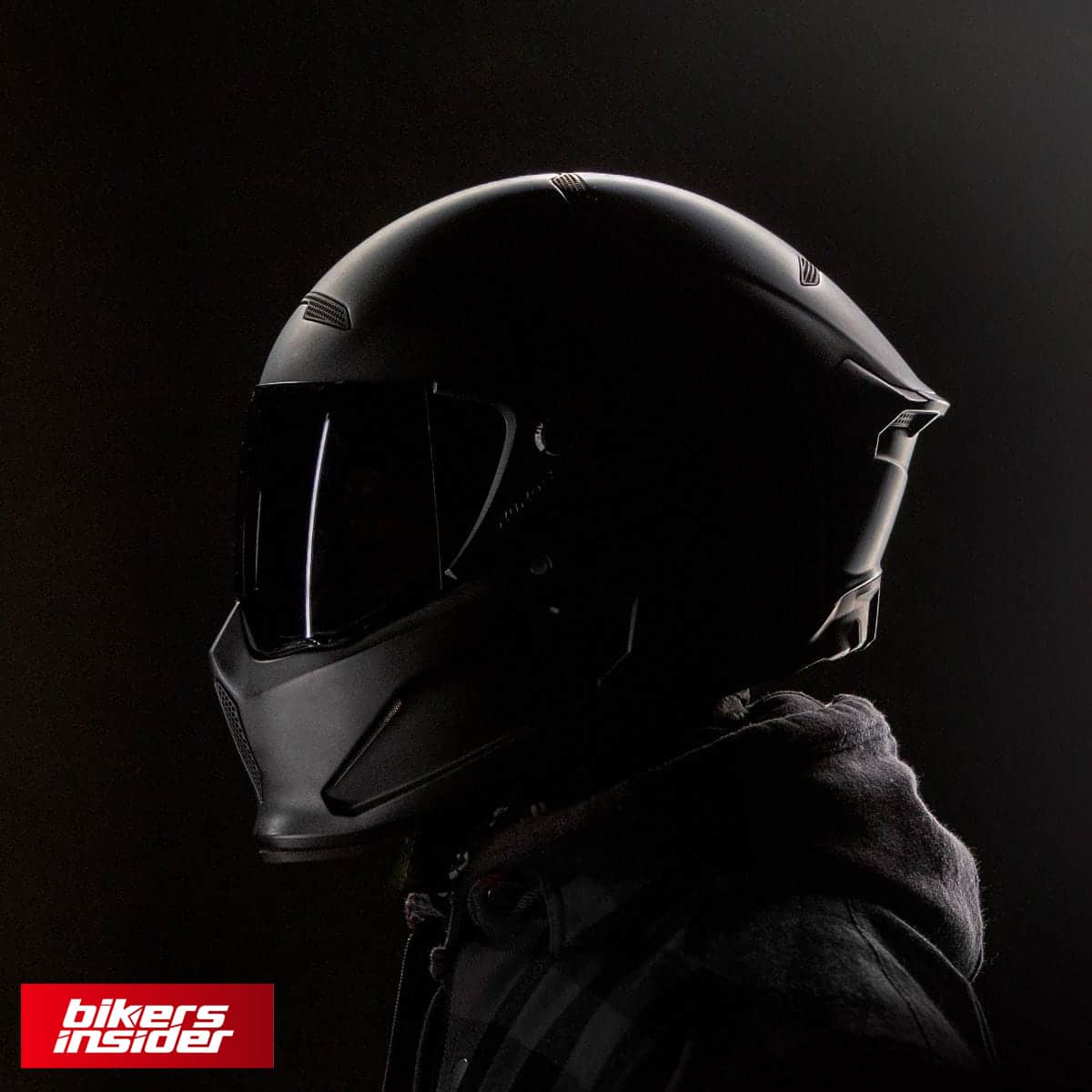 So, does the Ruroc ATLAS helmet justify its price tag? From one side it has a top-notch graphics design, with creative decal patterns sure to raise the value of the helmet. Yet, on the other side, it has its share of drawbacks and limitations that we will detail in our review.
Our pros and cons list is based on the testing made on the Ruroc ATLAS helmet. The testing was done in various weather conditions, such as heavy rain and a sunny day.
Pros
---
Most of the advantages that this motorcycle helmet brings to the table are tied to the overall aesthetics. Ruroc knows that catchy design attracts people, so it is no wonder that the ATLAS series offer wonderfully intricate graphic designs.
Let's break down all the advantages you get with this helmet!
Fantastic Aesthetics
Ruroc offers different ATLAS helmet variants with decals that give each variant a unique identity. With Oriental vibe you get from the ATLAS Ronin to the chieftain look from the ATLAS Tribe, these are one of the coolest motorcycle helmets that you can find on the market!
Very Light
As it is made of carbon fiber, the helmet is much lighter than it would be from the initial M-Forged shell. Ruroc scrapped this design choice in the development stage of the ATLAS helmet, as it would be too heavy to wear.
ECE and DOT Certified
The great performance on the ECE and DOT tests make this helmet fit for the global market.
Includes Fidlock Chin Strap
The chinstrap on the ATLAS helmets is powered by the Fidlock magnetic buckle. It is one of the fastest and easiest chin strap systems that you can find in a motorcycle helmet. You can operate is with a finger, and even with your gloves on! The strap is immensely easy to connect and is surprisingly durable.
Offers Decent Visibility
There is surprisingly good visibility on offer here. When you wear the ATLAS helmet, your face is quite far forward within the helmet. That significantly contributes to the visibility of this helmet.
The Shockwave System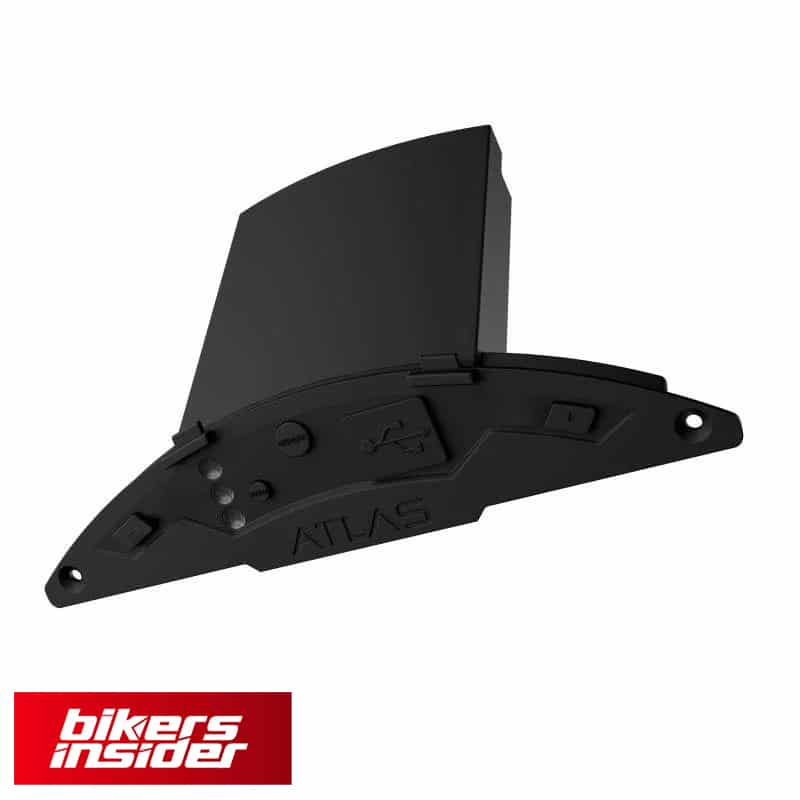 This is Ruroc's Bluetooth hands-free audio system. Nevertheless, it performs at its best as a communication device. It is designed for the road, the fact backed up with shock and water resistance.
You need to put this device at the bottom of your helmet to operate it. It offers 8 hours of battery life, and you can charge it on the go – if you connect an external battery charging pack.
This device is perfect for solo rides. Just hook up your phone via Bluetooth and you can tap into the functionalities of this system. It also comes equipped with a microphone, which makes communication much easier.
The audio quality the Shockwave brings to the table is awesome. Powered by 40mm drivers, it offers a nice bass fit for the audiophiles.
The main drawback of this advantageous factor is that you need to buy it for 150€.
Fits Great on a Right Head Shape
The ATLAS helmet feels very comfortable when you put it on. The area around the crown of the head is especially snug. When it's at a standstill, it feels very comfortable too.
Cons
---
Other than its aesthetic sphere, the Ruroc ATLAS helmet has a lot of shortcomings that still don't appear to be addressed. There are some fundamental problems to this helmet that can make it totally repulsive to serious motorcyclists. Sometimes, looks can deceive.
Let's break down all the disadvantages of this helmet!
The Visor is Not Flexible Enough
There are a lot of complaints about not being able to open/close the visor with one hand. You will need to do this action a lot while riding, and it's not really smart nor safe to put off both of your hands off the bar to adjust your visor.
There is one fix to this problem though, which is a kind of a workaround but gives rise to another problem. You can loosen the bolts on both sides of the visor, as you actually get a little key with the visor. Just slightly undo them to make the visor easier to open and close.
If you apply this fix, a new problem emerges. After several hours of riding, the bolts can come off. That can be a huge stressor during the ride when you have to think whether the bolts will come off or not. All of that occurs for the sake of managing to open and close the visor.
This is a disadvantage of both design and safety perspectives. Some motorcycle helmets that are much cheaper do much better when it comes to switching visors.
Flawed Visor Sealing
The ATLAS helmet features a visor sealing made of warped plastic located on the top and the bottom of the visor area. Its purpose is to protect against wind and water and prevent air coming to the helmet.
When you close the visor, the sealing doesn't actually seal the visor. That means that water and debris can enter under the visor, into your eyes and mouth.
Sound Isolation is Lacking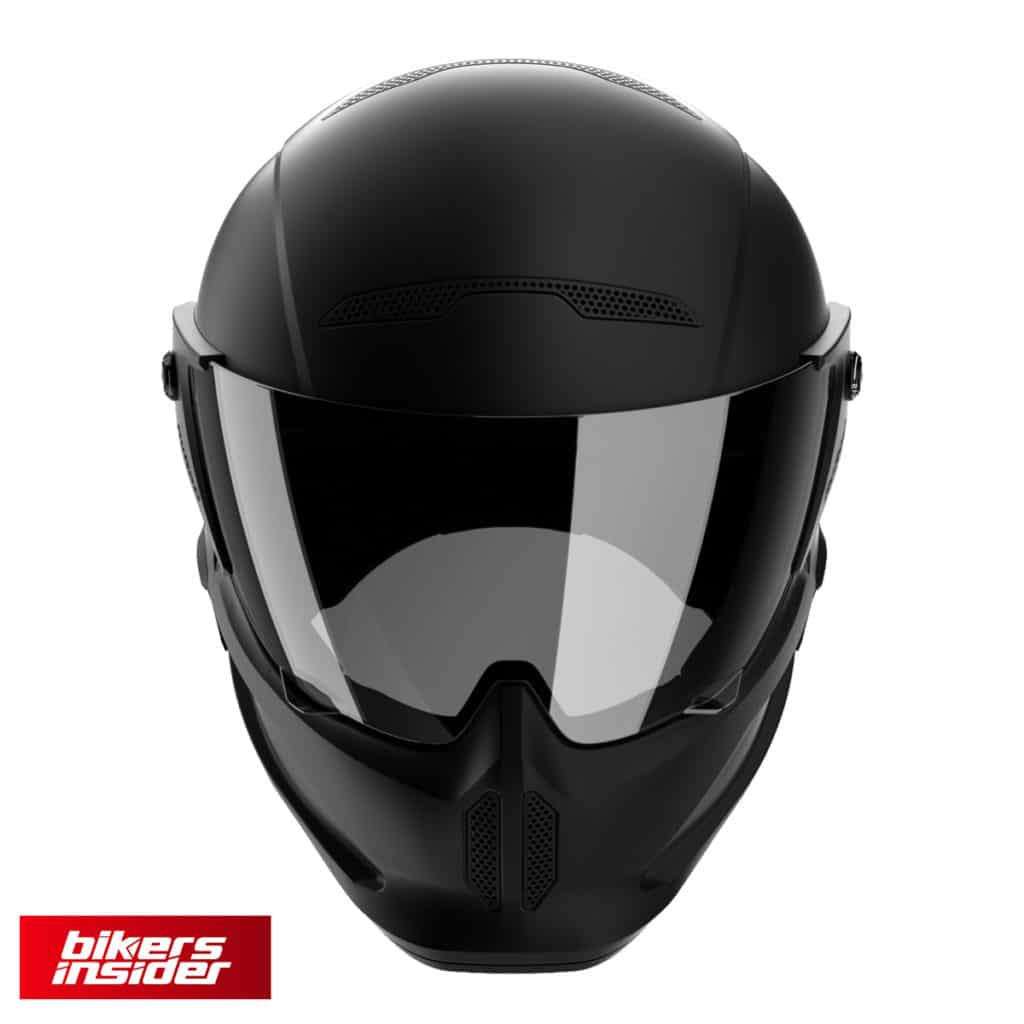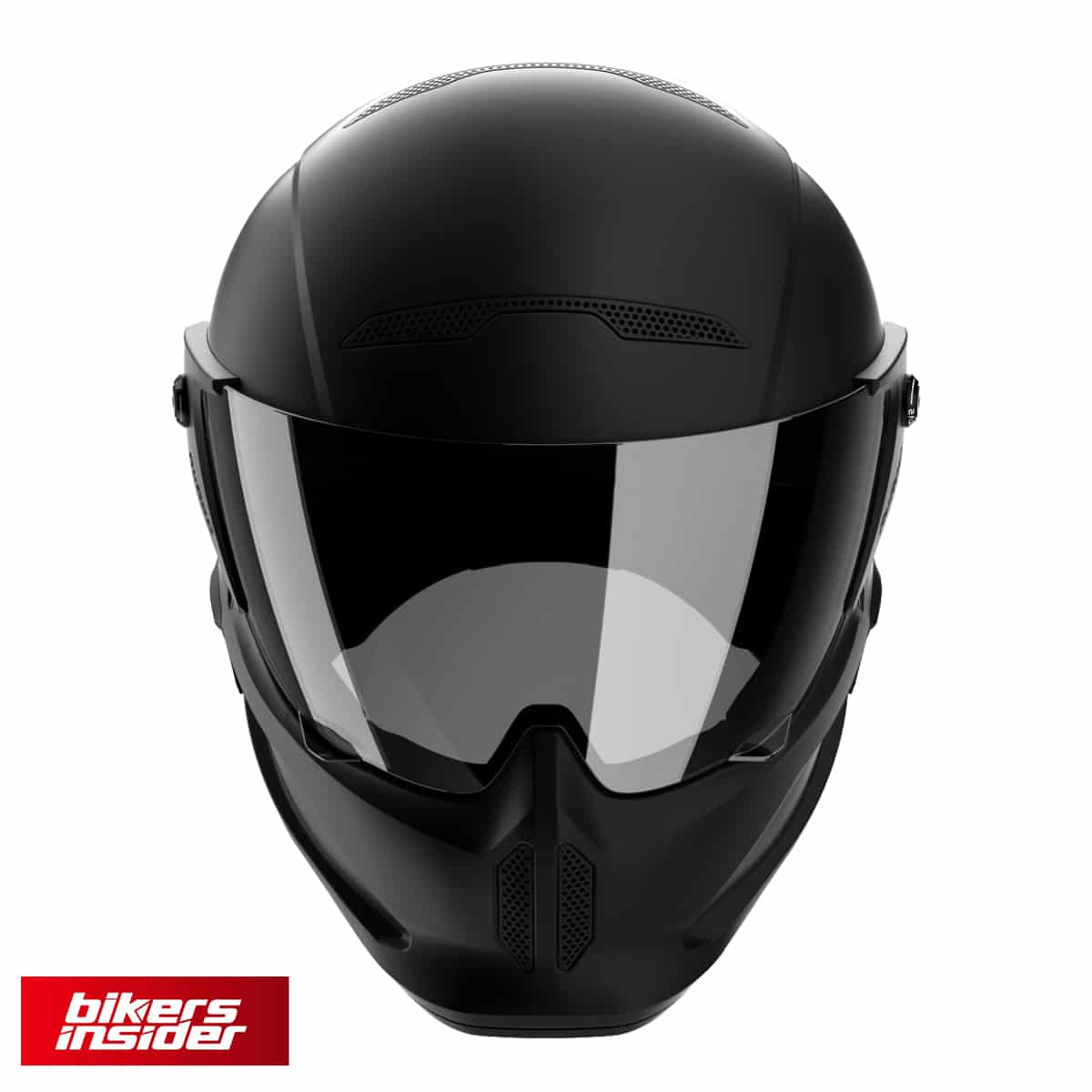 The ATLAS helmet just doesn't offer that much of a sound isolation other helmets at this price range do. Sounds that enter the helmet, such as wind noise, can get echoey. That might be because of how the sides of the helmet are quite small.
Another cause of this problem might be that air is coming from the chin guard and through the vents. Actually, the side vents are not adjustable, so that must contribute to the lackluster sound isolation.
This is not such a big problem for the shorter rides, but bad sound isolation can get quite annoying on longer rides.
Difficult to Take Off.
Some people actually have difficulties taking this helmet off, which can be quite a painful process.
When you take off this helmet, you need to pull the chin strap and undo it. Now, if you try to take off the helmet with the chin straps on the front side, you will scratch yourself. The right way to take it off is to pull the chin straps backward and pull the helmet up backwards.
Taking the helmet off is not a pressing issue, but can be quite annoying in the long run.
Some people also have issues with putting on the ATLAS helmet. That wholly depends on the size you get. Actually, there is an alternative way to put on this motorcycle helmet. Start from the crown of your head and put it backward on your head. It will fit very well if you managed to order the right size for your head shape.
Uncomfortable Front Section
When talking about this con, we will mention the nose piece in the front of the helmet. This is one of the fundamental issues that drastically reduce the safety of this helmet.
When you put on the helmet, your nose will sit up right against that section. That may be dangerous, especially if you end up in a crash or a more intense vibration.
Also, there is another peculiar issue with the Ruroc ATLAS helmet. Even if its size fits your head perfectly, your head will move back and forth within the helmet. That occurs when you ride above 60 mph or when you suddenly accelerate the motorcycle.
Visibility Problems
Even though the anti-fog coating does a brilliant job, it has a major flaw. That flaw is connected to the overall design of that section.
The flaw is that the bottom part of the visor tends to steam up after riding for a while. When you sit upright on your motorcycle, you can usually see the road in front of you, your handlebars, and the speedometer.
Some users reported that lights reflect on the bottom right-hand side of the visor. That can also be an unwanted distraction.
The Chin Strap Won't Fit Everyone
If you have a smaller head, the chin strap will be too long. It won't be a perfect fit as there will be a lot of blank space between your chin and the guard.
You can ask Ruroc for a smaller chin strap if this problem applies to you.
Some Models Have Flawed Finishing Touches
There are lots of defects in some models that signal a rushed quality assurance process. Some users found lots of bubbles on their ATLAS helmets. Apparently someone during the quality assurance process wanted to take care of the unwanted bubble with a pinprick. That just created small, but unwanted puncture holes on the helmet.
Some users found grit on the sides of their Ruroc ATLAS helmets, along with scratched decals.
These things really shouldn't be expected from a helmet with such a price tag. Even helmets that cost 100$ – 300$ don't have problems like this. If you manage to get your hands on a faulty model, make sure to ask a replacement model from Ruroc.
Closing Words
Well, there are more disadvantages than advantages to getting this helmet when you consider its current price tag. The overall look and aesthetics of the helmet are awesome. Ruroc provides nice attention to detail, that's for sure.
In the case of the Ruroc ATLAS motorcycle helmet, looks are considered before the functionality.
If Ruroc ATLAS attracts you with its looks alone, then you will appreciate what this helmet has to offer. Especially when you put in the Shockwave system in the bundle.
But, if you care more about the actual functionality this helmet has on offer, then all the imperfections cannot make this helmet worth 350€ – 450€ price tag. There are numerous design flaws and quality control issues that may not satisfy veteran motorcyclists.
Ruroc is still a young company, and we hope that they will learn from some of their mistakes. They are really creative when it comes to design, so improving on the faults can mean good things for the future!
---
If you enjoyed this post, make sure to check out our other motorcycle helmet overviews and reviews!