Kawasaki has made it evident that it aims to be the market leader in rider help technologies. The 2022 Ninja H2 SX now has front and rear radars. It makes this bike one of the quickest and safest sport-tourers on the market.
Radar is a significant step ahead when it comes to adaptive safety features. It demonstrates that it has been utilized in automobiles for more than a decade. Yet, Kawasaki feels that it can make things even safer for motorcycles.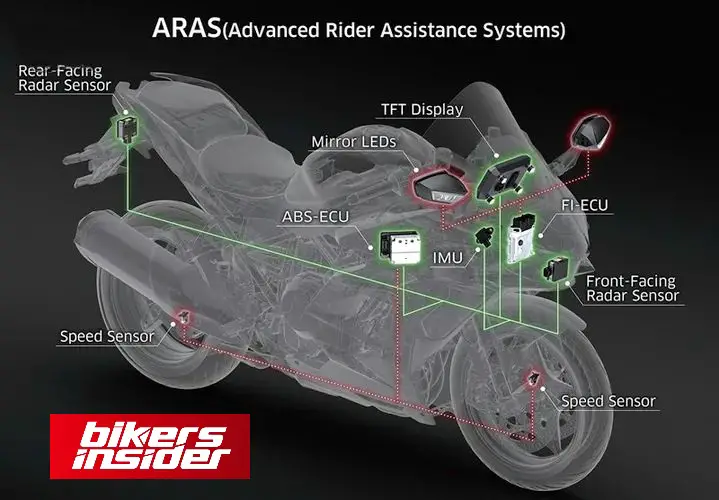 With the radar technology in the 2022 H2 SX, many features are possible. It includes adaptive cruise control, collision warnings, and blind-spot monitoring are already possible. This gadget, which has a discreet look that praises the bike's design, is a result of the help of Bosch.
Radar vs Camera Technology
Radar is good, but cameras can assist compensate for the things that radar misses. It is what Kawasaki is working on for the Ninja H2 SX's next generation.
Team Green has filed for more patents for a camera-based system mounted on the front of the bike. According to the patent application, the cameras allow features like cornering lights. More critically, better crash prevention features.
It includes traction control, automated braking, and lane-keep assist. This is fascinating information. The cameras are likely to discern items such as pedestrians, other cars, and snags.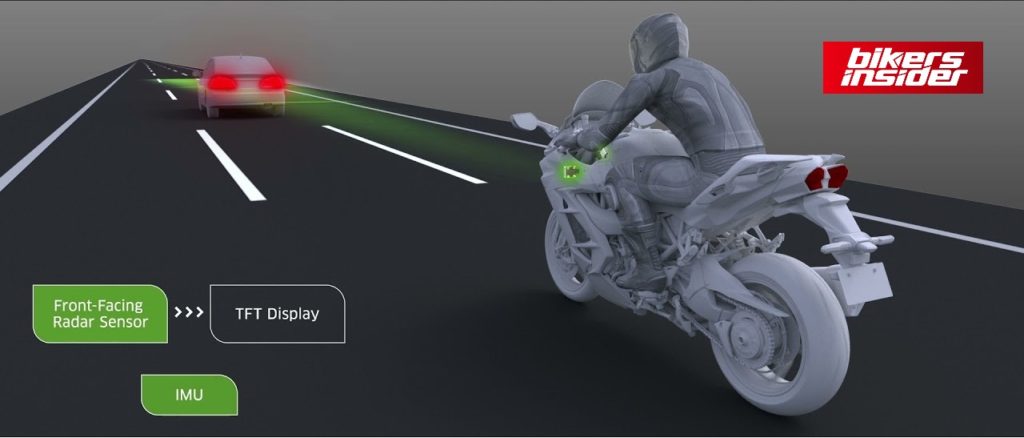 Implementation of ARAS and similar technologies
Kawasaki's ongoing development of safety features such as radar and camera-powered systems. It wouldn't be shocking to see these features appear as early as the 2023 model year. Although the Ninja H2 SX platform seems to be Kawasaki's test dummy.
There's no disputing that other bikes, like the Versys adventure-touring range, might enjoy higher levels of safety tech as well.
Kawasaki appears to be the first Japanese brand to take adaptive riding aids. Radar technology has already made its debut in the European market. Manufacturers like BMW, KTM, and Ducati have been using radar tech since 2020. But, camera-based systems are being explored for mass manufacture on two-wheelers.
A similar post on this emerging technology is worth reading if you are interested. Please visit this post on Vayyar sensor-based rider assist system.