Today, we will go through Icon Variant Pro, a dual-sports helmet that serves as a replacement for the Icon Variant motorcycle helmet. Realistically, this is just an updated variant of the old Variant helmet, with a few changes that make it the mainline adventure/touring helmet in Icon's lineup. In our Icon Variant Pro review, find out if these changes make it an overall good helmet for all you adventure riders!
This adventure/street helmet hybrid is a worthwhile improvement over the base Variant from the shell redesign to the removable peak system. It's not a true adventure helmet, as it is more based on the street rider platform, but it is still worth a look for dual-sport riders.
Icon Variant Pro Review – Main Features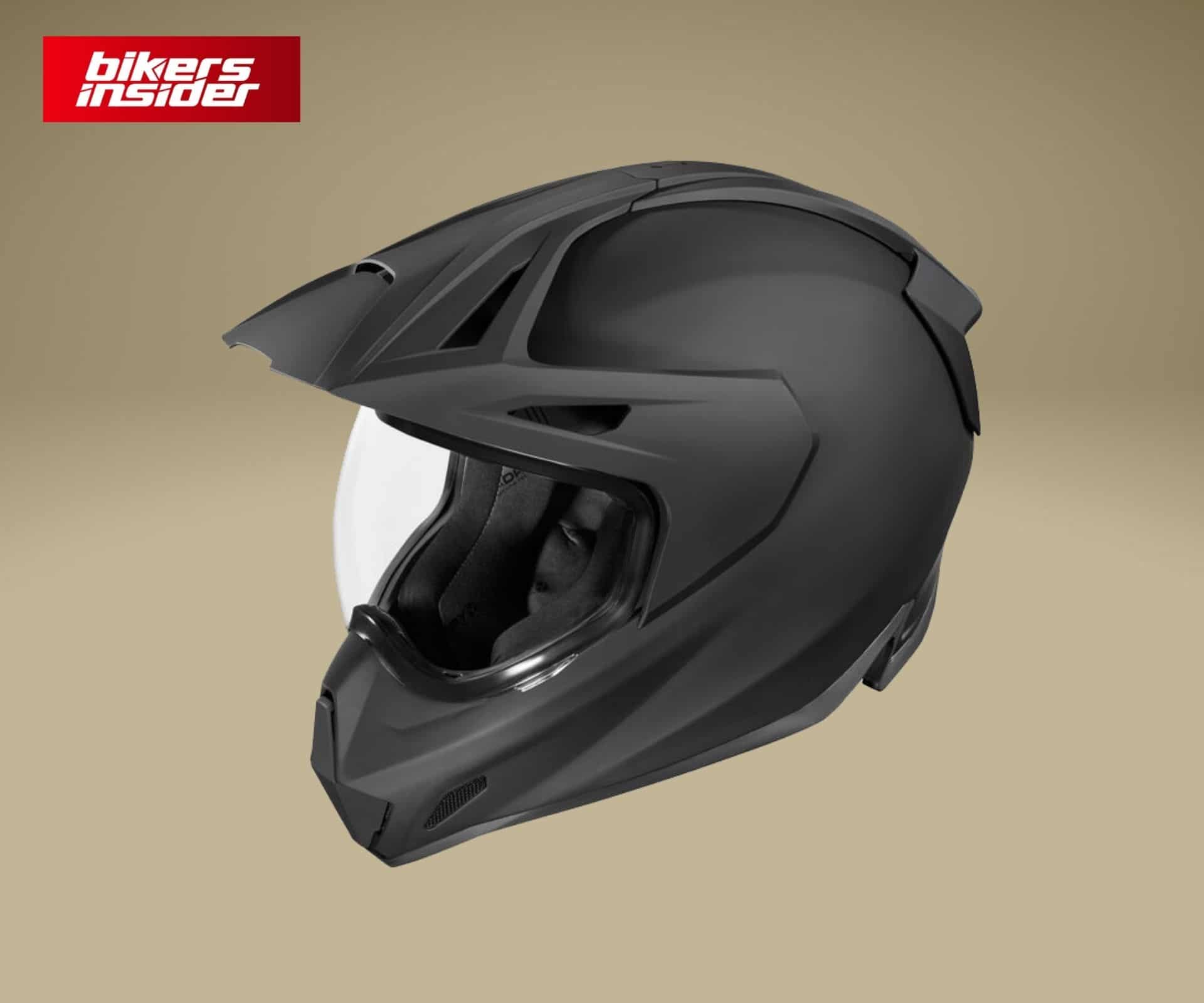 In a rush? Here are the most important features of the Icon Variant Pro helmet:
Fiberglass shell
Weighs 1,65 kg (3 pounds and 10 ounces)
Intermediate oval shape
Five-piece inner liner set
Removable peak visor
Optically correct clear face shield
Three actuated top vents
Actuated chin vent
Two passive rear vents
DOT and ECE safety ratings
Without further ado, let's start our Icon Variant Pro review!
Construction & Design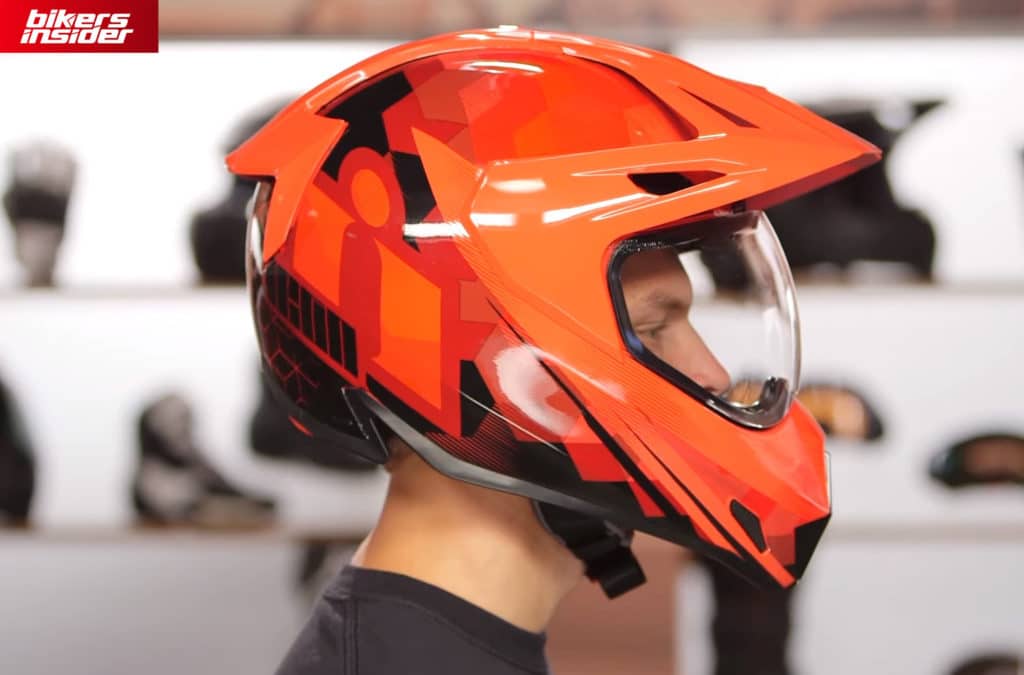 First of all, this is a well-built helmet thanks to its fiberglass shell. It weighs 3 pounds and 10 ounces (around 1,65 kg), which is not a surprise as Variant Pro features a removable peak visor.
From the fitment perspective, the Icon Variant Pro has a true intermediate oval shape to fit more riders. That means the helmet shape is longer from the front to back section and leaves a bit more room on the sides of the head. So, there will certainly be no tight fit around your ears, which is plaguing most Icon helmet users.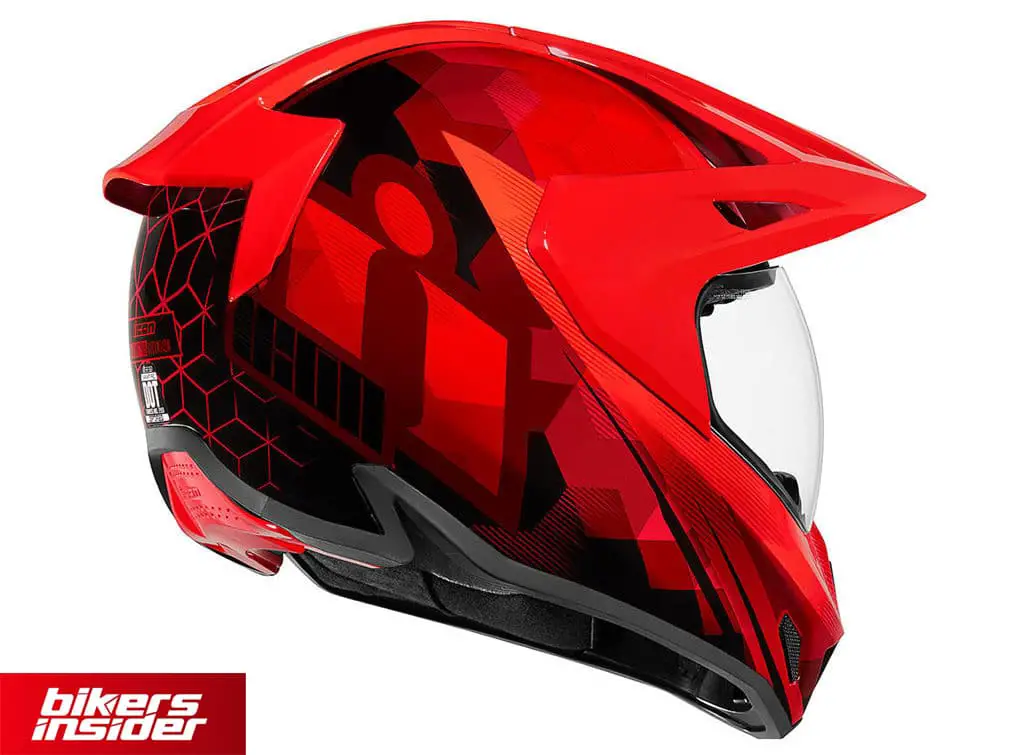 One thing of note regarding shell design is the large cutaways at the bottom and the back of the helmet. These cuts provide a more aggressive look altogether. We've had a ride with this helmet, and we didn't notice that these sections catch on anything, but that could be different if you end up in a crash.
Yes, it makes for awesome styling, but the safety implications are a bit pessimistic here.
We need to note that the back cutaway has a hard plastic, detracting from the overall design a bit.
Vision
As we continue our Icon Variant Pro review, we're going to talk about its removable peak visor and clear face shield in the following section. 
Removable Peak Visor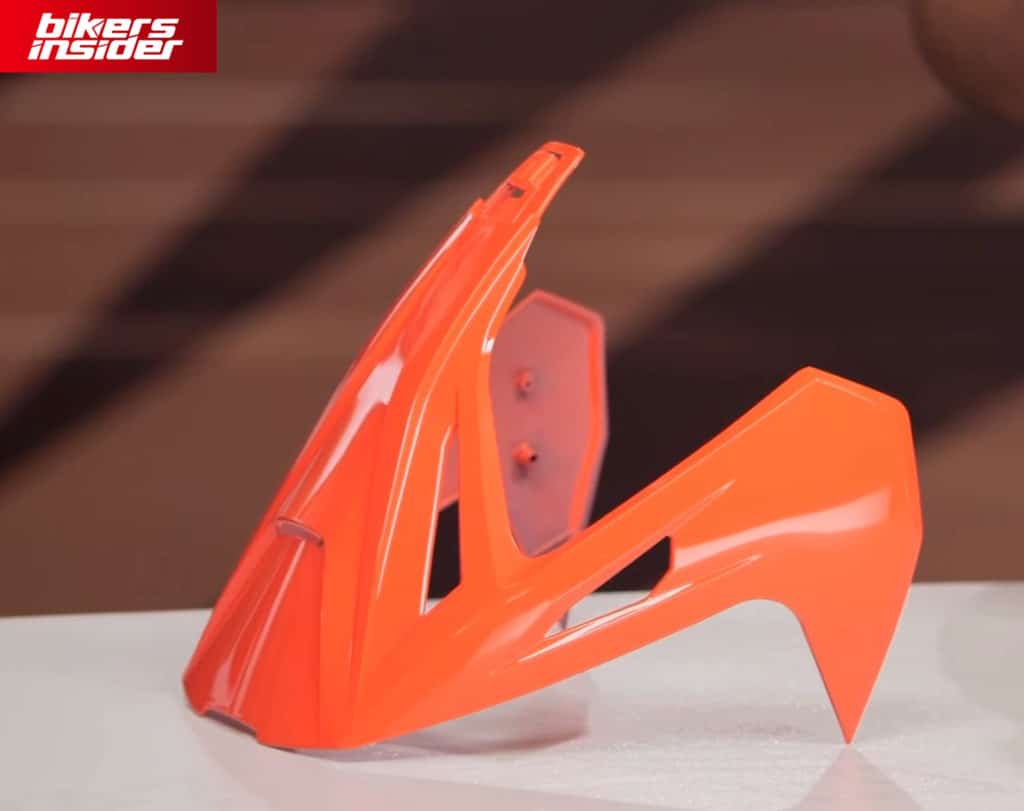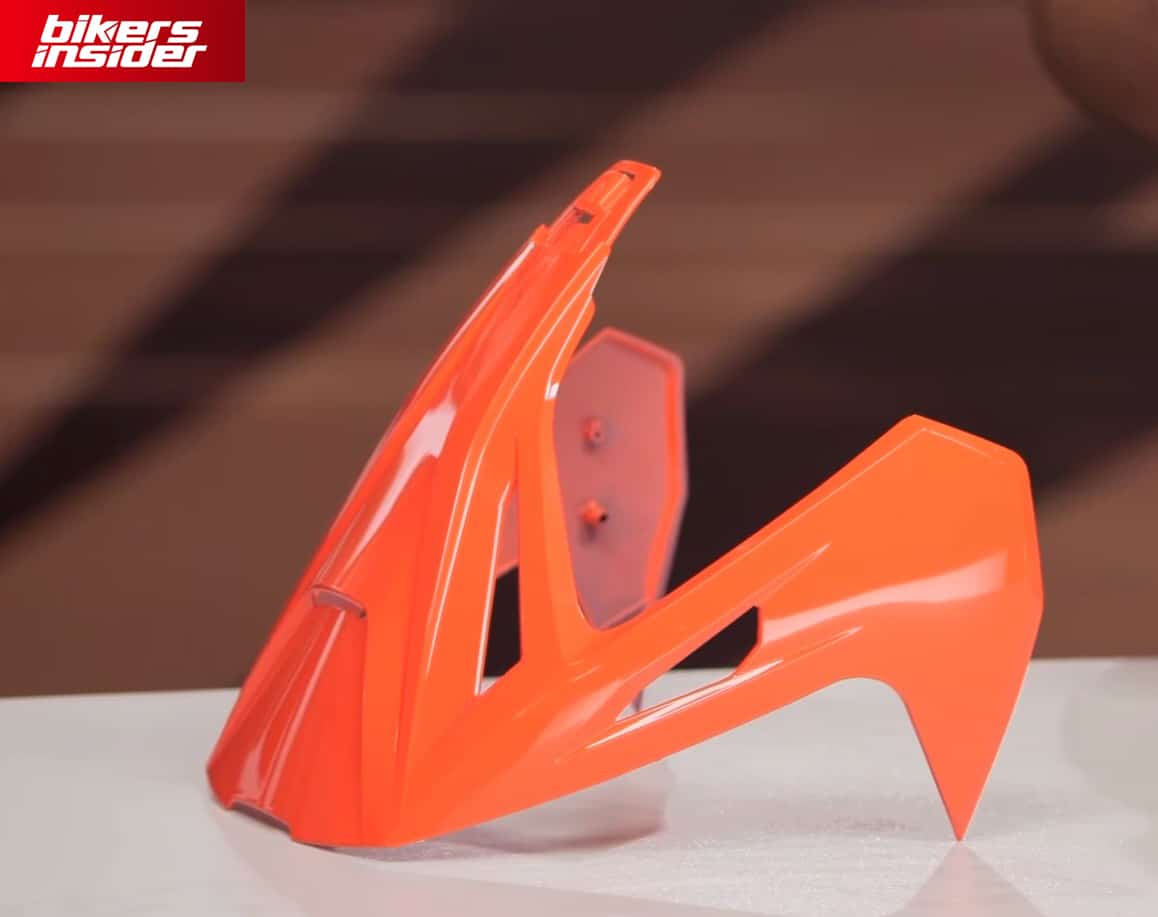 For us, having a removable peak visor on an ADV helmet is an absolute win, mainly because you couldn't remove it on the base Icon Variant helmet. Removing the peak is simple; press the button on top of the peak visor, and it will roll forward. Then, you can pop it off when it gets to the right spot on the clear face shield screw, where you can see the notches for the peak.
To put it back, you need to put it in the peg on the side pod area of the clear face shield and rotate it forward.
Keep in mind that you can't open the clear face shield if you remove the peak visor, as the face shield won't be screwed tight on the helmet. That's a bit of a bummer.
Clear Face Shield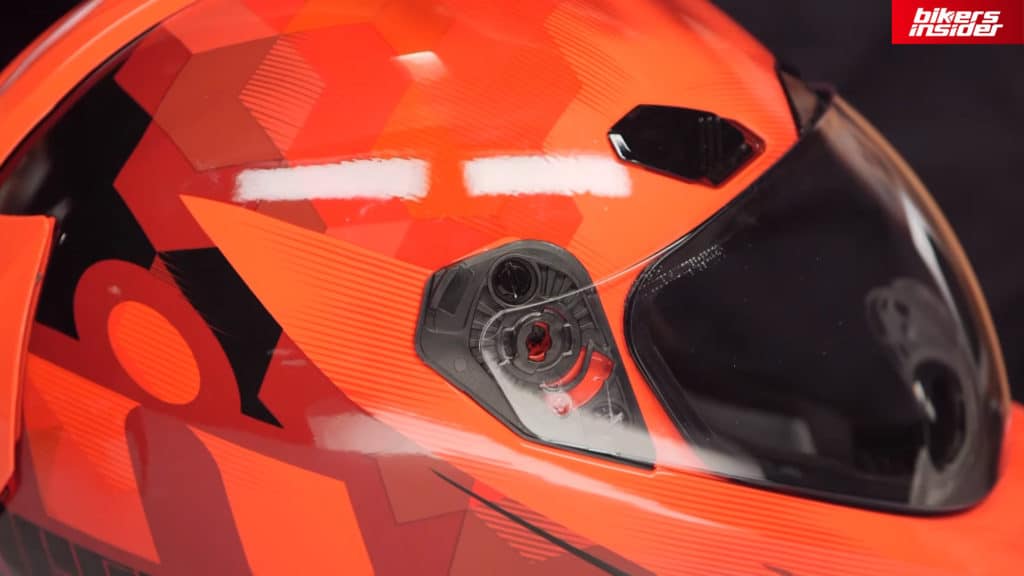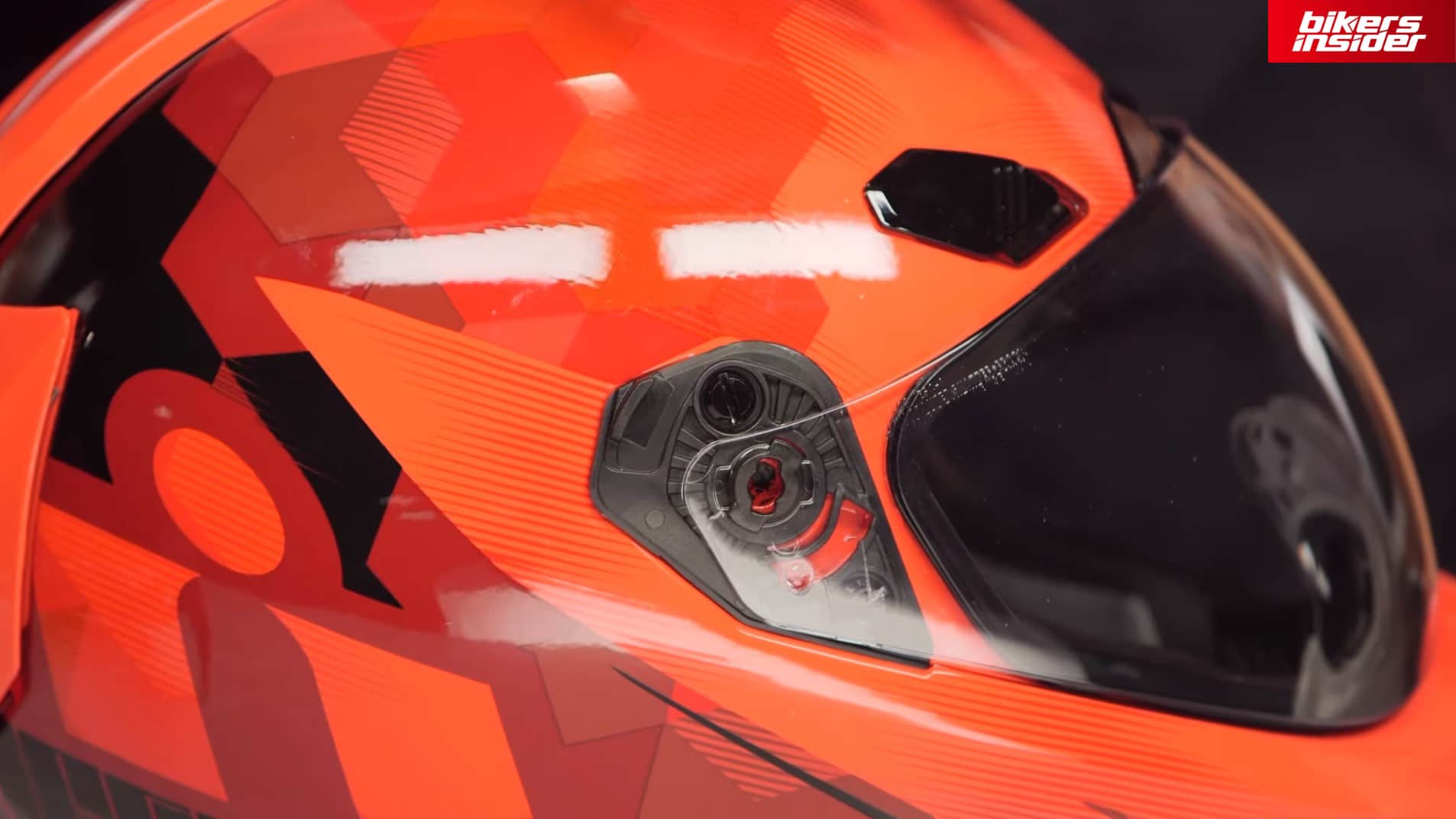 The face shield on the Icon Variant Pro is optically correct, and you can even get Pinlock for this one. Removing it is much simpler than on the base Variant helmet, as the procedure is connected to the removable peak visor.
When you remove the peak visor, you can then pop off the clear face shield. We have an issue with this, as taking the shield off requires a lot of force. It's hard not to feel like you're going to break the whole mechanism here. That would be fixed with side pods for sure!
But, Icon's philosophy behind no side pods is that particular design flair is reserved for their Airflite helmet.
Sadly, you cannot use goggles with this helmet because you can't open the clear face shield when the peak is off. That's because the goggle straps won't have a clear line of sitting against the helmet shell. This fact tells us that the Variant Pro isn't a proper ADV helmet.
Also, keep in mind that this helmet doesn't provide the best aerodynamic features, which we can tie to the visor and shell design. If you ride at highway speeds, the visor and overall shaping of the helmet will provide drag that happens when you turn your head in high winds. That can be dangerous, so it's good to know what you're walking into if you think this is a race helmet.
Comfort
In this section of our Icon Variant Pro review, we will go through the helmet's interior and what Icon has done to improve the overall comfort of this motorcycle helmet. We want to point out that Icon is a rare motorcycle helmet manufacturer that utilizes a five-piece interior. All of them can be swapped out, which allows riders to play around with the overall comfort of the Variant Pro helmet.
The cheek pads are quite comfortable, and there are even speaker cutouts behind them to provide easier Bluetooth headset installation.
Check out our list of best motorcycle Bluetooth headsets to find the best fit for your motorcycle helmet!
These make for two pieces in the five-piece liner set.
The five-piece liner system is connected with Velcro, which allows for easy attachment and removal. This liner system is labeled HydroGel, and it excels when it comes to comfort. As we remove the whole inner liner, we can see the cutouts in the EPS that run from the back to the front of the helmet, promoting additional airflow.
Airflow
The ventilation system has changed up from the base Variant helmet, making for much better airflow.
First up, we have the three actuated top vents just underneath the peak visor. They are very easy to actuate but don't provide too much airflow to the helmet. It's not the best vent scheme for an ADV helmet, as it's more suitable for street riders.
Second, we have the chin vent that is actuated from the inside. We have mixed thoughts of that, as sometimes it's a bit difficult to actuate it at high speeds and risk getting excess air inside your helmet. As a consequence, the chin vent doesn't provide too much air inside the helmet.
Finally, we have three passive exhaust vents on the helmet's rear.
Ultimately, the Icon Variant Pro vent scheme could be much better, but it gets the job done for an ADV/street helmet hybrid.
Safety Ratings
As with most other Icon helmets, the Variant Pro features DOT and ECE safety ratings. There is no Snell certification, so make sure you don't bring this lid on the racetrack.
Looking for more Icon helmet reviews? Check out our Icon helmets section for more!
Well, it isn't designed for such environments, so that's a no-brainer. Overall, this helmet will keep you safe if you end up in a crash. That's what matters the most when looking from a safety perspective, right?
Available Models
Icon is well-known for supporting its helmet lineup with a wide array of catchy designs. This makes their helmets some of the most desirable on the market. Before we delve into that, let's talk a bit about the shell sizes you can get for the Variant Pro.
You can find the Icon Variant Pro in the following shell sizes:
XS – 53 to 54 cm
S – 55 to 56 cm
M – 57 to 58 cm
L – 59 to 60 cm
XL – 61 to 62 cm
2XL – 63 to 64 cm
3XL – 65 to 66 cm
Right now, you can find the Variant Pro with the following designs:
Construct
Totem
Rubatone
Ghost Carbon
Ascension
Hello Sunshine
Willy Pete
Quicksilver
You can check all the designs in the gallery below.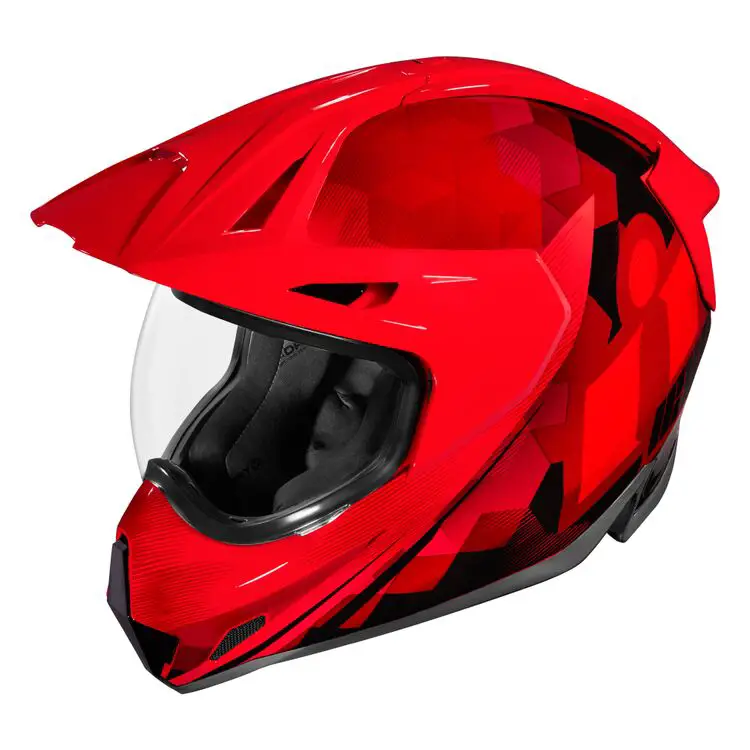 Before we wrap this section, we also want to point out that you can get a wide array of different clear face shield tints for the Icon Variant Pro. When it comes to personalization, Icon is one of the top players in the game!
Icon Variant Pro – Rider's Photos
Here are some photos of Icon Variant Pro in action! It's a helmet with an awesome styling. You are sure to turn a lot of heads with this one!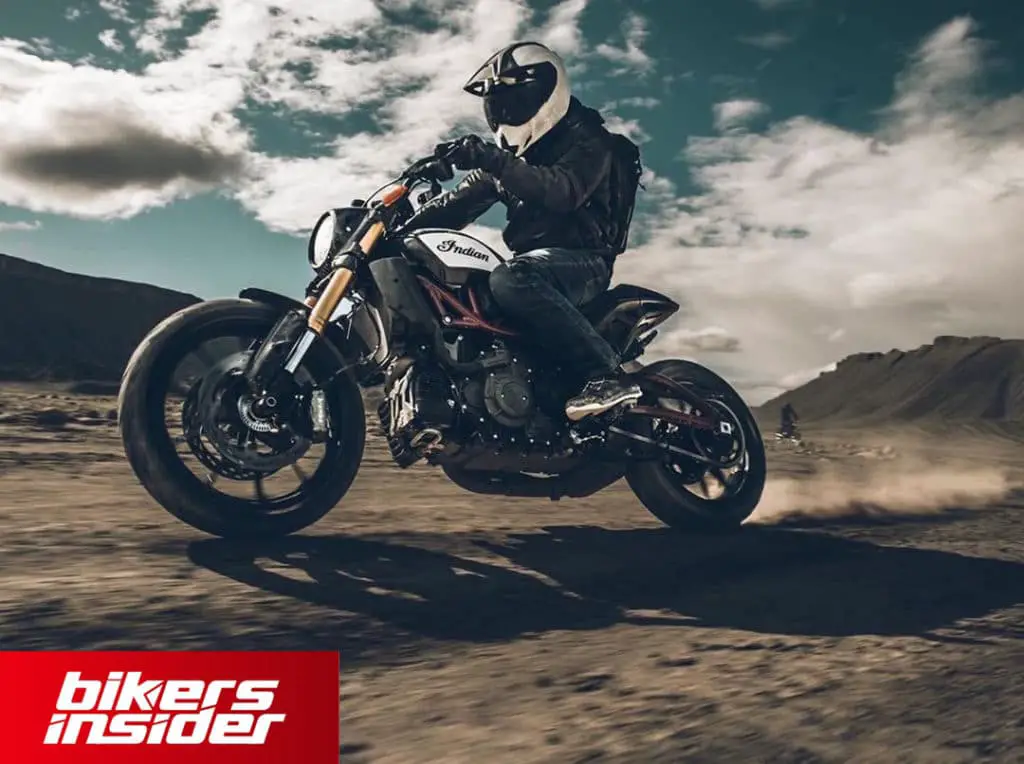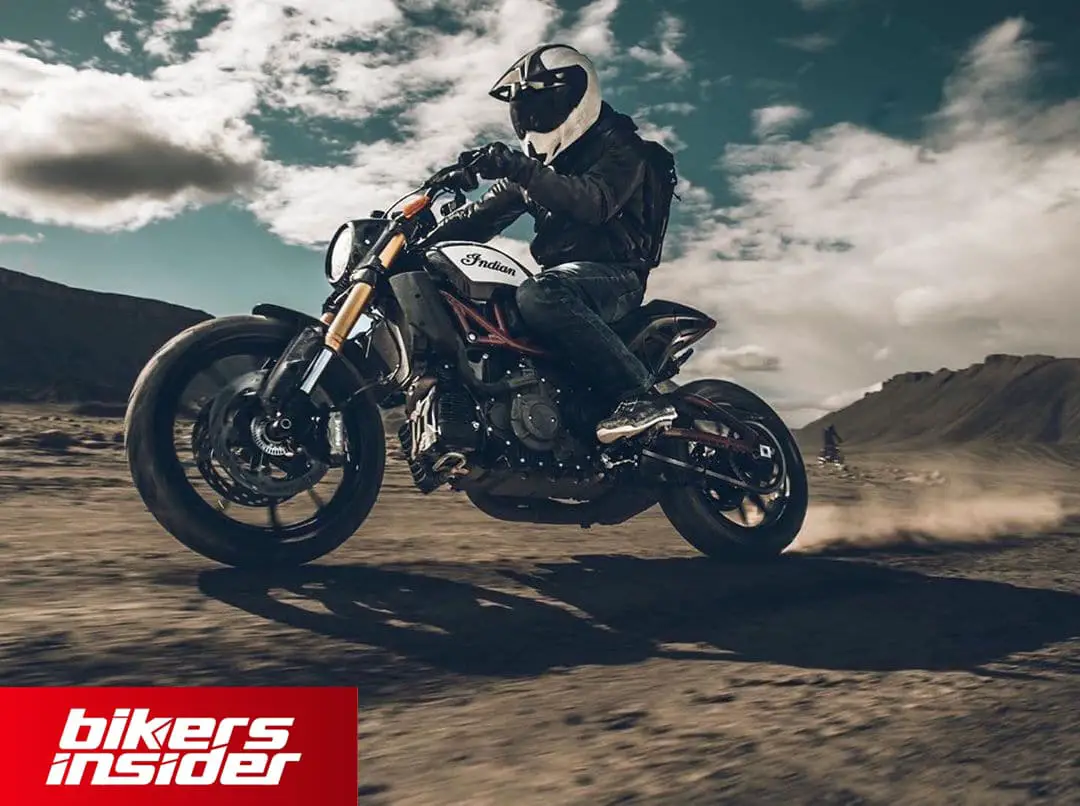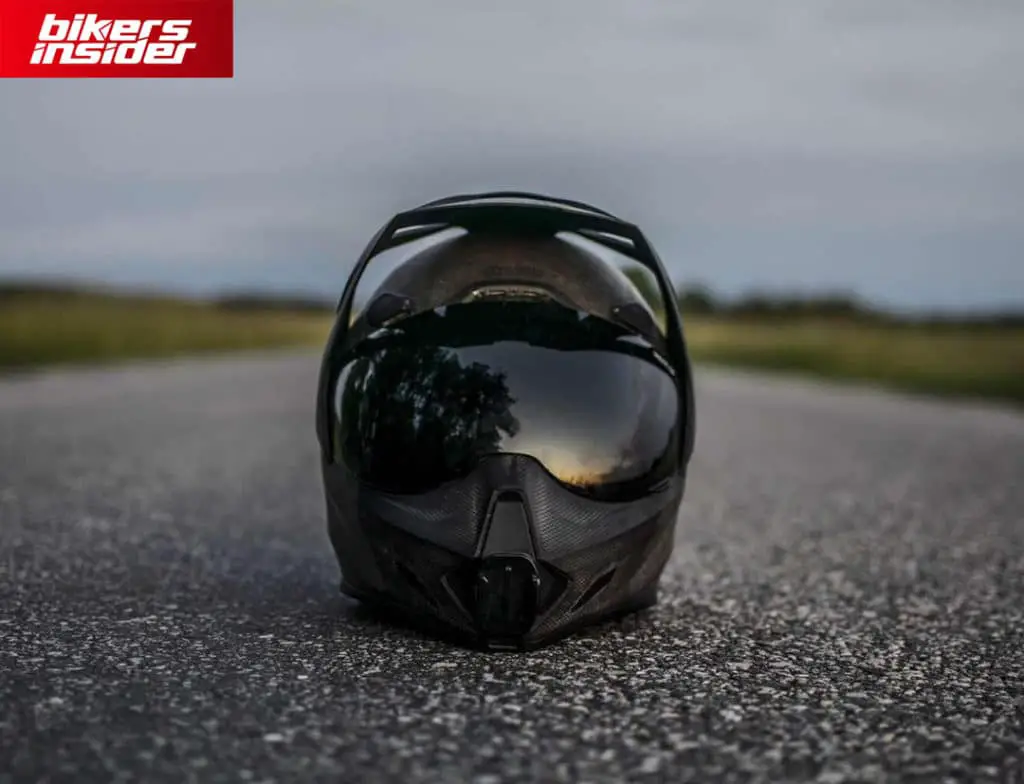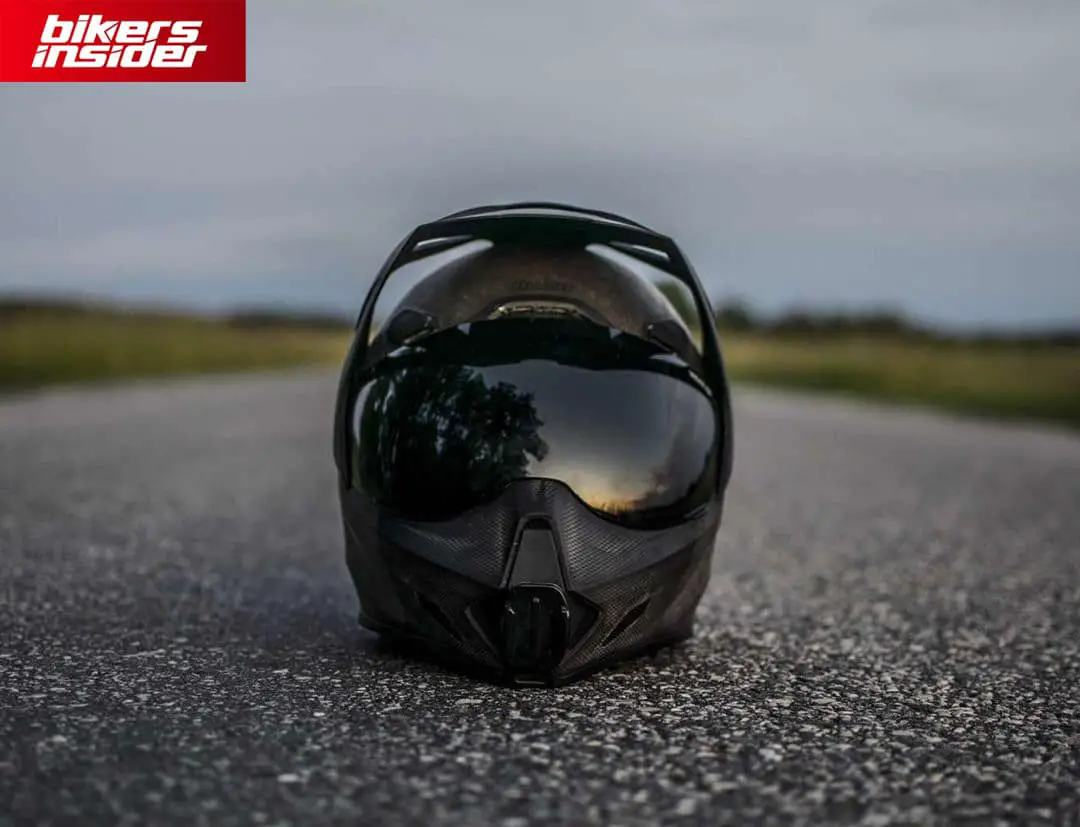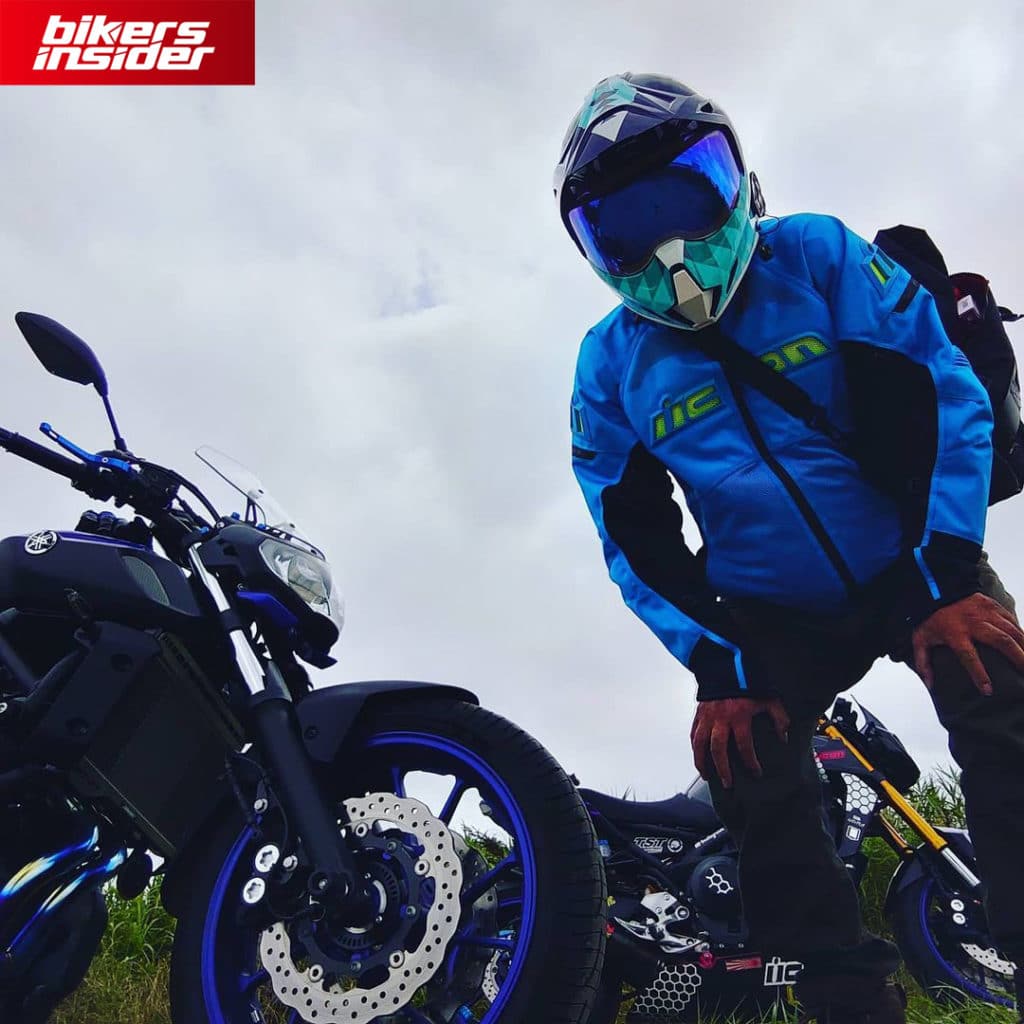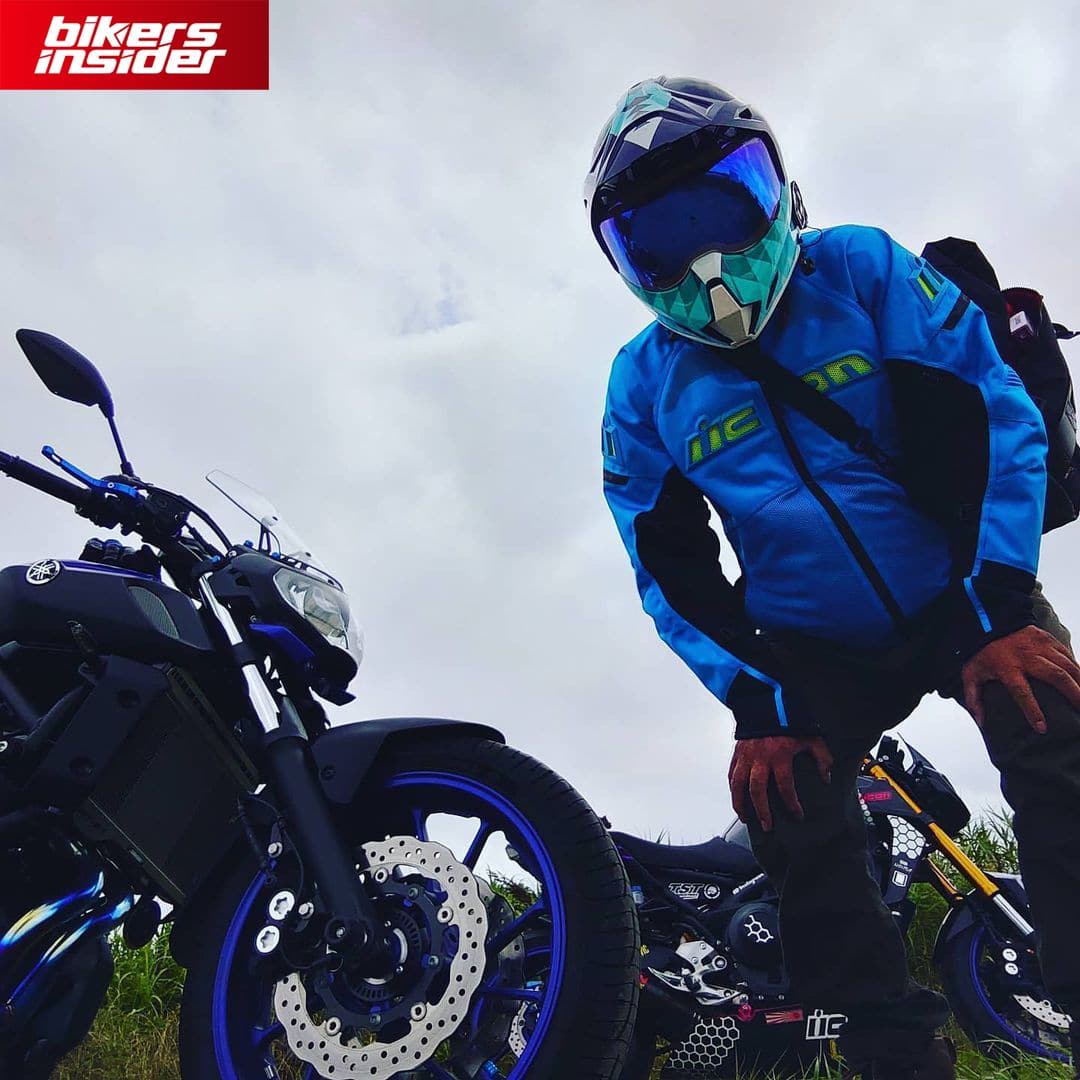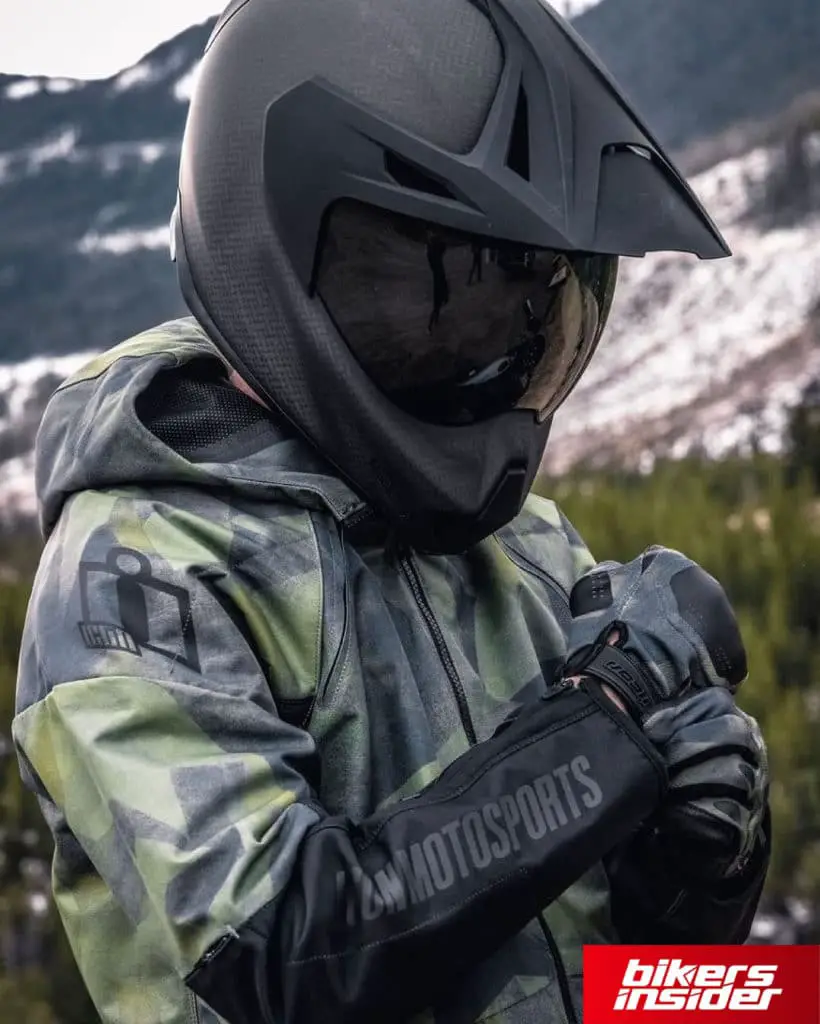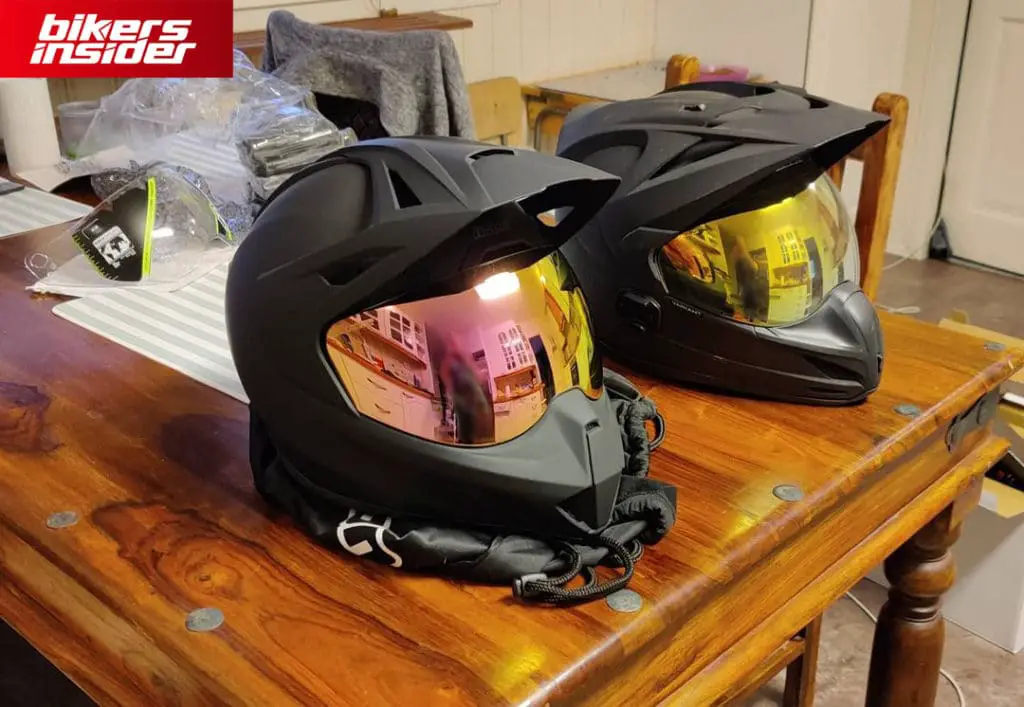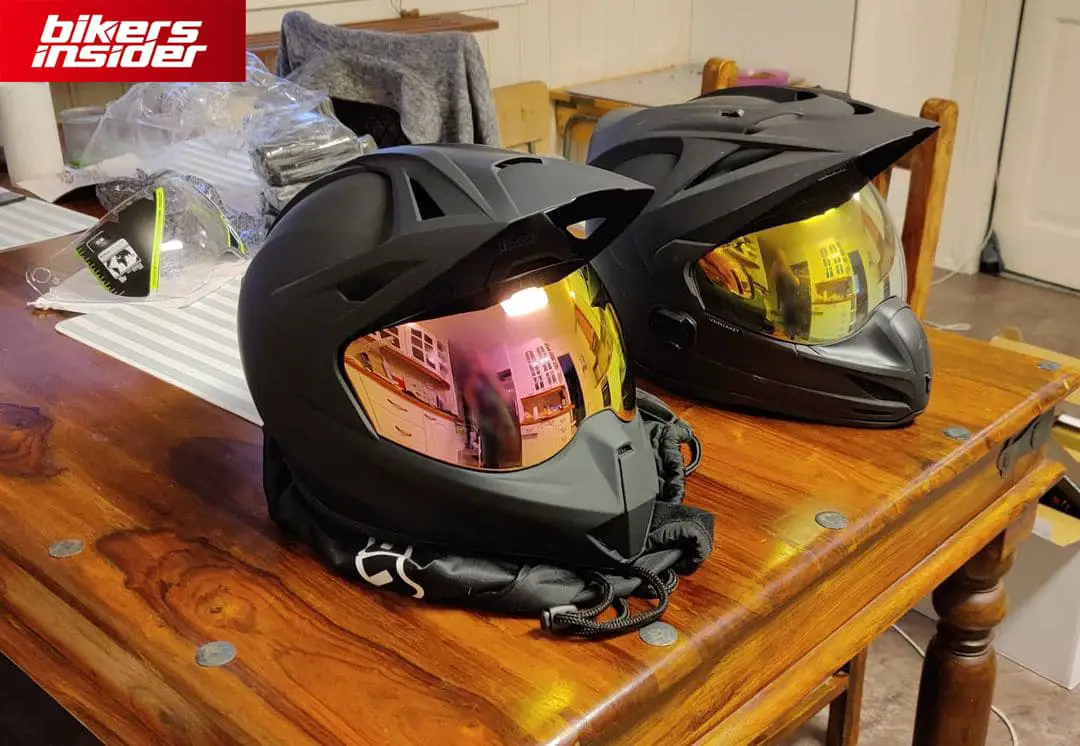 Price
For all of its strengths and weaknesses, the Icon Variant Pro sits at a reasonable price tag for a wannabe ADV helmet. Currently, you can find it new for $300/€252/£215.
Check out the links below for the most affordable global prices for the Variant Pro motorcycle helmet.
Summing Up
As we reach the end of our Icon Variant Pro review, what is our final verdict on this motorcycle helmet?
First of all, we love some upgrades over the original Variant helmet. You have the removable peak, better vent scheme, and a five-piece inner liner set which adds a more flexible comfort scheme. Also, some helmet designs are jaw-dropping – you will definitely turn heads with this lid!
Now, there are a bit more faults with this lid than what we initially expected. First of all, the vent scheme could be much better, as this helmet is marketed as an ADV helmet. Also, we don't love the fact that you can't wear goggles with this helmet, and the inability to open the face shield when the peak visor gets removed is a bummer. This isn't the best helmet for high speeds either, as the visor and shell drag will make for some uncomfortable situations.
Overall, if looking for a street/touring helmet hybrid, the Variant Pro is an okay choice. But, we can't help but feel that there are better helmets from Icon that you can get at almost the same price tag.
Interested in more helmet reviews? Check out our motorcycle helmet reviews section for more!