When Harley-Davidson revealed the LiveWire for the first time, they also revealed other electric motorcycle concepts. One such concept was a scooter made for the city, with a cool aesthetic style. According to some sources, it looks like Harley-Davidson has filed some additional patents for that model.
The patent in question shows some nice bike drawings. There are some images circulating around that show an updated prototype, which looks pretty similar to the design patent sketch. In our opinion, this bike looks like an old-school mini bike.
Here is the design patent drawing: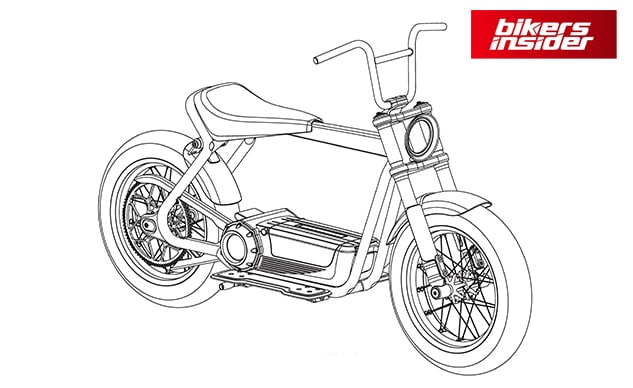 The bike definitely looks refined, with a streamlined frame, with a more beautiful electric engine and floorboards. Stay tuned for more information about this upcoming motorcycle soon!
Check out more news from the motorcycle world in our News section!
Source: Web Bike World