Electric vehicles are slowly taking over the automotive industry, as renewable energy is taking center stage in society and politics. Motorcycle manufacturers also see great potential in this technology, as they can make bikes more lightweight while offering decent power. This industry is currently at its peak, with giants like Harley-Davidson making their debut into the game. Of course, most of them have their limitations, but we think that they will replace the regular motorcycles very soon. Here are the best electric motorcycles that your money can buy (or pre-order) in 2021!
#1: Zero SR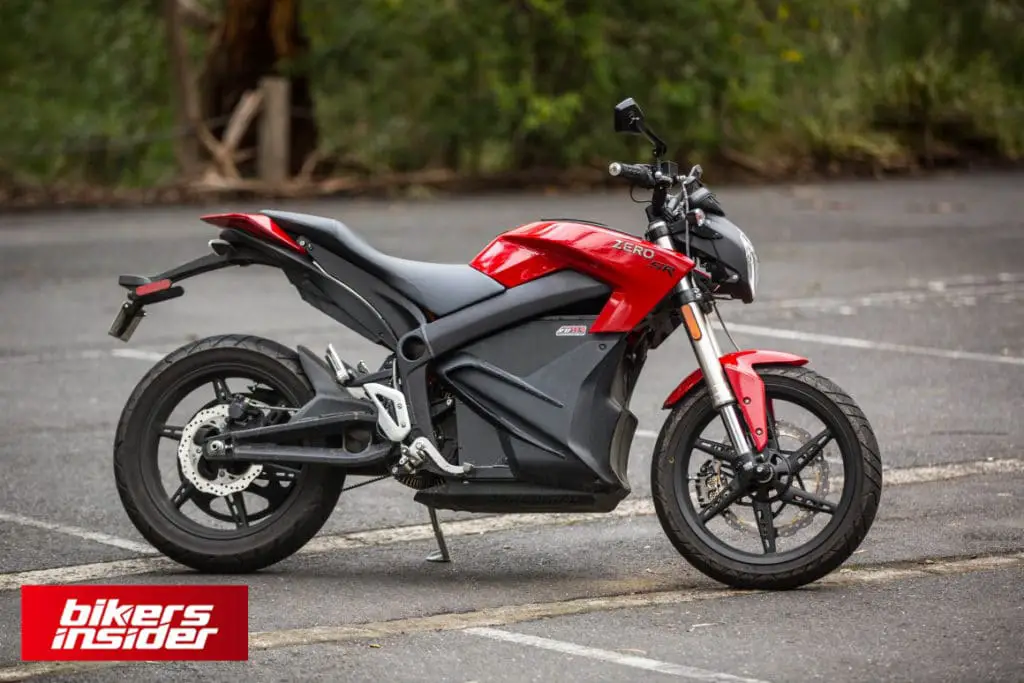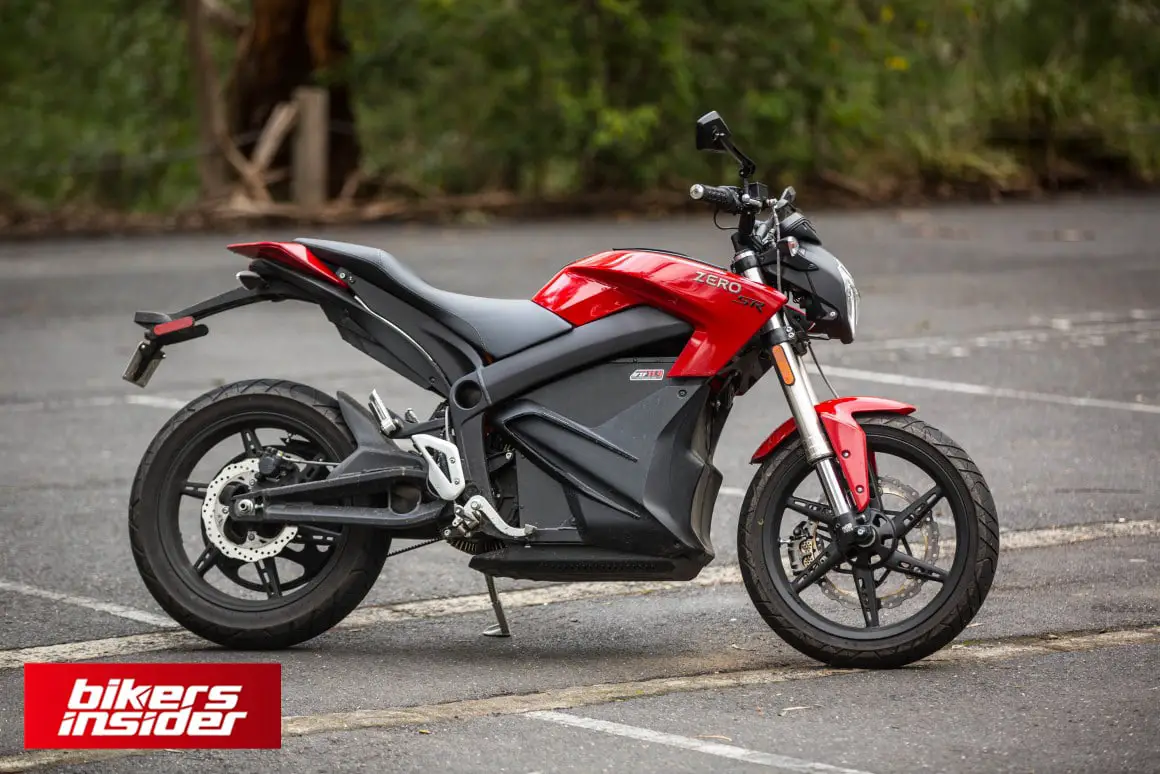 Zero Motorcycles is a company based in California that has extensive experience in crafting superb electric motorcycles. This electric motorbike is a showcase of that.
Zero SR is a fantastic looker and isn't just focusing on being the most glittery electric motorcycle on the road. It confides on profound looks and flamboyant performance that makes it one of the best electric motorcycles on the market. The quality of the Zero SR electric motorcycle is hard to beat – only a few manufacturers come to the same level of quality.
Zero SR boasts a street look that is a perfect middle ground when it comes to performance and cost ratio. It handles pretty well and comes with a nice engine to boot.
One big downside to the Zero SR is its battery charge time. After you exhaust its average range of 223 miles, you will have to charge it for 9.8 hours! This is high behind the competition, but there is an antidote for this problem! You can purchase a power tank that decreases the battery charge time to 2.5 hours, which brings this bike closer to its competition.
You can buy this bike for 15,495$, and the power tank accessory costs 2,895$. More information can be found on the Zero Motorcycles website.
Check out the Zero SR in action!
Specifications
Top Speed: 102 mph
Battery Capacity: 14.4 kWh
Range: 223 miles
Weight: 458 lbs
#2: Lightning Strike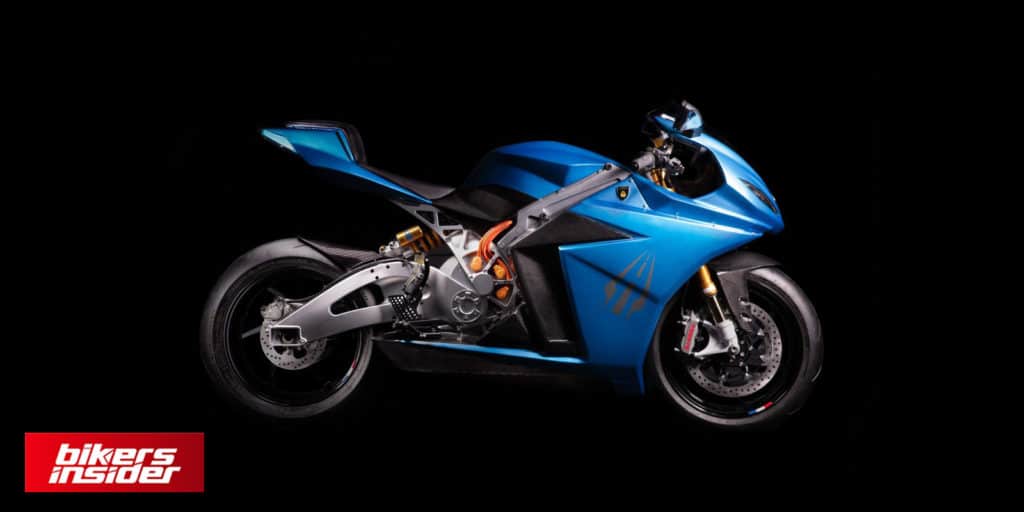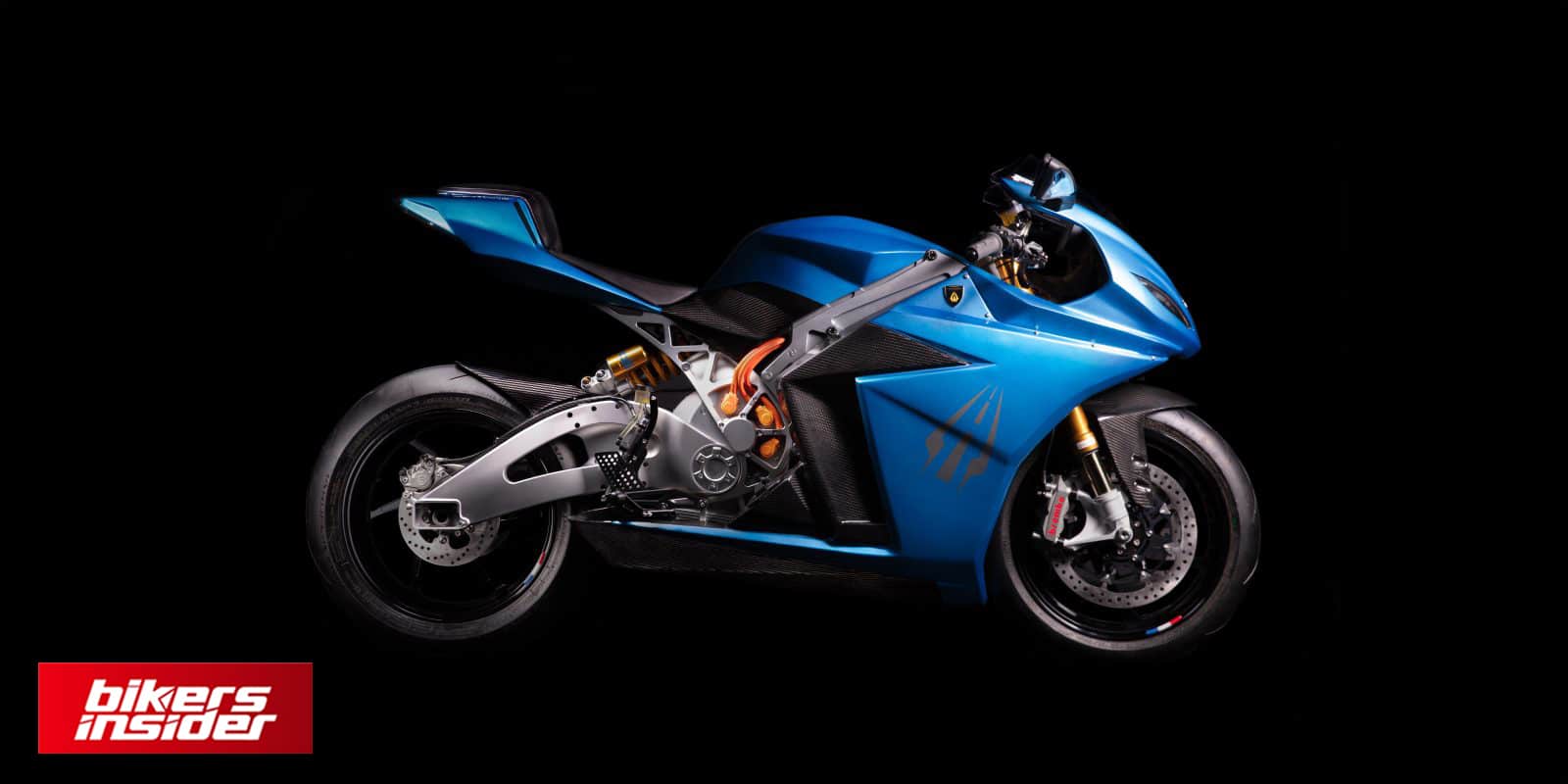 If you don't have more than 20.000$ for an electric motorcycle, Lightning Motorcycles have got you covered! This electric motorbike company barged in the e-motorcycle market five years ago. They promised to launch an all-electric motorbike with one of the most affordable price tags on the market. For a reasonable price of 12,998$, you can dive into state-of-the-art motorcycle technology without raising a hefty credit sum.
Their signature electric motorcycle, Lightning Strike doesn't have the best range of the motorcycles on this list, but the charge time of 35 minutes is a huge benefit to consider! It offers 150 mph top speed, a specification that elevates this model to the industry giants. Because of that, Lightning Strike is one of the best and most wanted electric motorcycles of 2021!
This electric motorcycle is still in the production phase, so you can only reserve it for now. You can reserve it for 10,000$ on the Lightning Strike website. This fantastic looking motorcycle can also be refunded if you decide that you want to switch gears.
Here is a video showing Lightning Strike in action!
Specifications
Top Speed: 150 mph
Battery Capacity: 10 kWh
Range: 150 miles
Weight: 455 lbs
#3: Energica EGO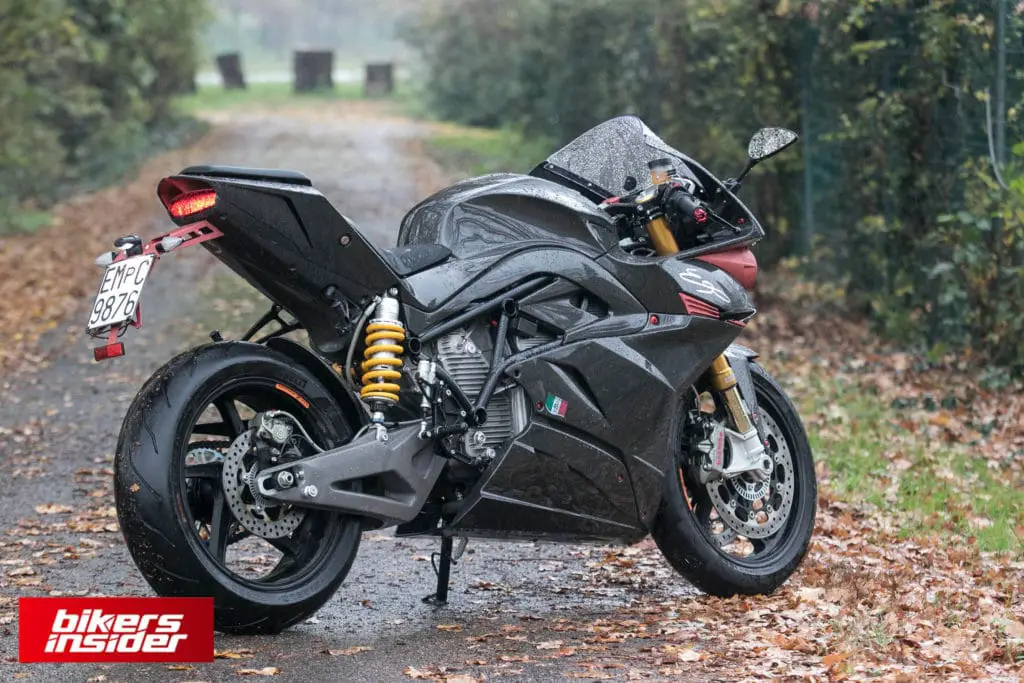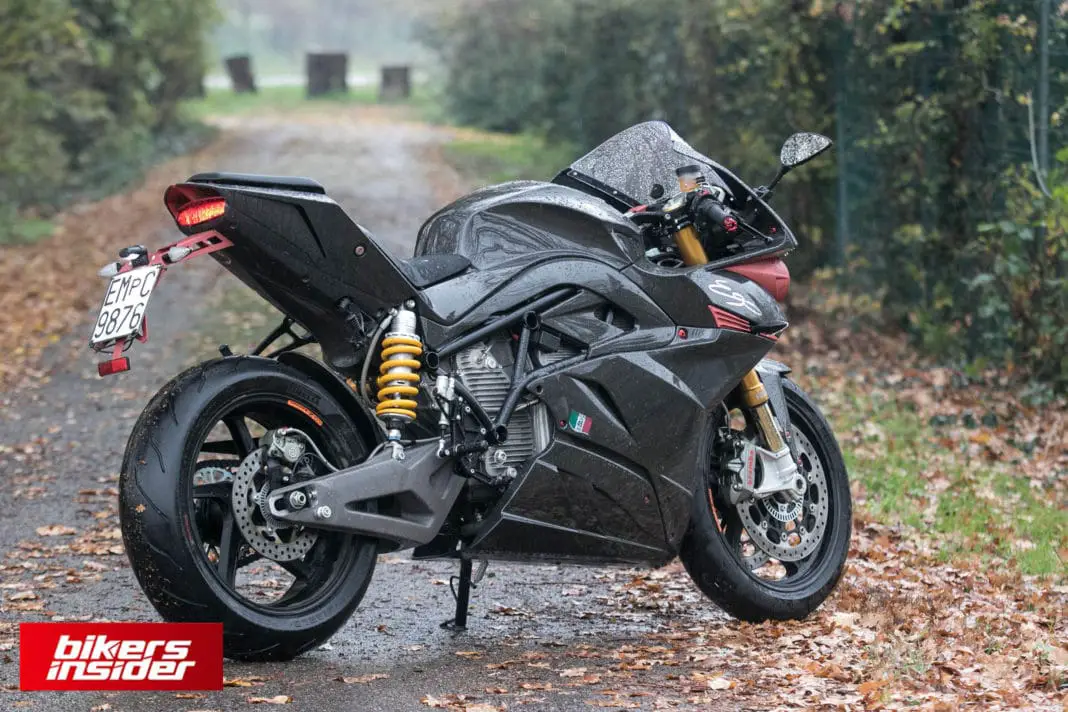 Got more money to spare? This premium-priced electric motorbike looks like a million dollars and proves that Italy houses some of the best electric motorcycle manufacturers in the world. It is foremost a racing bike, designed by top-class engineers by F1 and Le Mans engineers.
Energica EGO has a very capable engine of 107 kW and has around 145 horsepower to boot. Actually, it can accelerate to 60 mph in under three seconds, which further establishes its status as a superbike. EGO is a very weighty bike with a range of 93 miles. You can charge it up from zero to hero in only 3.5 hours!
The weight and the maximum range of this electric motorbike could do some work. Maybe some future modification will come soon, who knows? Nevertheless, if you are up for an adrenaline-induced drag, and don't mind investing more in the Italian premium style, this motorcycle is for you.
You can buy it at the price tag of 34,000$. See more information on the Energica Motor website.
See Energica EGO in action in the video below!
Specifications
Top Speed: 150 mph
Battery Capacity: 11.7 kWh
Range: 93 miles
Weight: 569 lbs
#4: Harley-Davidson LiveWire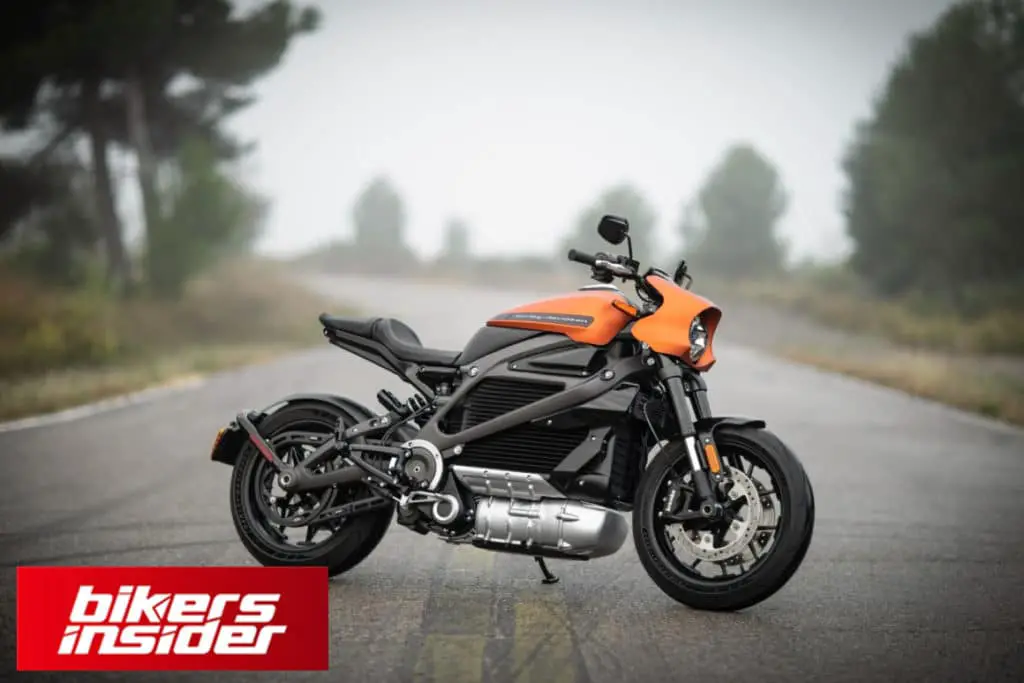 The legendary Harley-Davidson brand is coming to the electric motorcycle market. Their signature model, LiveWire, got its release in August 2019. It surprised Harley-Davidson and motorcycle enthusiasts positively, with a premium price tag coupled with awesome specifications. What surprised them the most is the shiny bodywork, powerful electric engine, and of course, the legendary Harley-Davidson name.
Harley-Davidson implements a more sporty look with the LiveWire, featuring aerodynamic, rounded panels, sharp edges, and an unmistakable midsection. This design decision was likely implemented as an effort to attract a new generation of bikers.
Even though this is an electric motorcycle, you definitely shouldn't underestimate its power. It can easily reach 60 mph in 3 seconds and has a top speed of 95 mph. The LiveWire may not have the best range, but you can charge it in one hour with standard DC charging.
You can purchase this contender for the best electric motorcycle for 29,800$ or 418$/month. See more information on the Harley-Davidson website.
Here is the Harley-Davidson LiveWire in action!
Specifications
Top Speed: 95 mph
Battery Capacity: 15.5 kWh
Range: 140 miles
Weight: 549 lbs
#5: Tarform
This electric motorbike from Tarform is inspired by the cafe racer motorbikes which is proven by its creative body design which is one of the finest on the market. But, Tarform motorbike is so much more than a creative showpiece of a motorcycle. You can actually customize it, with many personalized options available to potential buyers.
One of the main modifications that you can get are the larger batteries that can increase an already impressive range of 90 miles per charge. This improves the riding experience greatly. The charge time of the Tarform battery is 4 hours.
Tarform also implements additional modifications to this bike, such as health diagnostic tool and maintenace reminder tool. You can seamlessly connect these tools to your smartphone.
Right now, you can only pre-order this motorcycle from the Tarform website. It will cost you 18,000$. Nevertheless, the revealed specifications make Tarform one of the best electric motorcycles to get in 2021.
Check out the story of how Tarform came to be!
Specifications
Top Speed: 95 mph
Battery Capacity: 9 kWh
Range: 90 miles
Weight: 350 lbs
#6: Brutus V9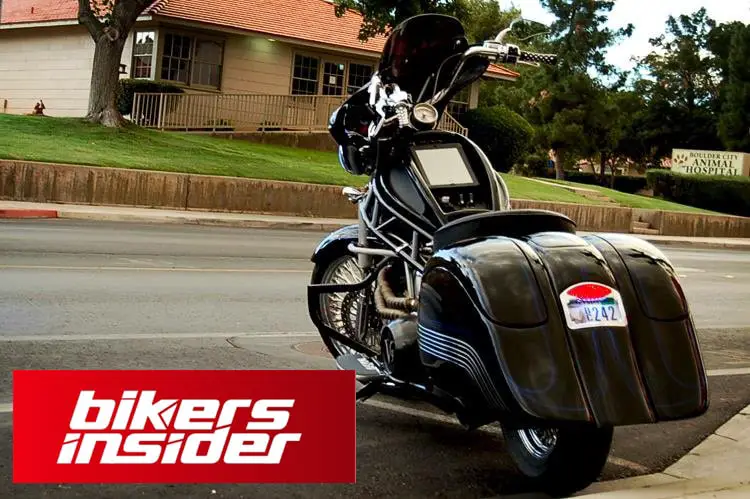 The classic chopper look and an electric battery sound like a perfect combination, right? Well, Brutus V9 is both of that! This cruiser style motorcycle is perfect for long rides, being very stable and offering additional storage for your belongings.
Brutus V9 boasts a top speed of 115 mph, coupled with a battery range of 280 miles. This could be the best electric motorcycle for a cross-country trip worthy of its bigger and badder cruiser cousins!
Brutus is one of the meanest electric motorcycles out there on the market. You can buy it for 32,490$. For more info, consult the Brutus Motorcycle website.
Here is how the Brutus V9 performs on the road!
Specifications
Top Speed: 115 mph
Battery Capacity: 18.8 kWh or 33.7 kWh
Range: 280 miles
Weight: 784 lbs
#7: Vespa Elettrica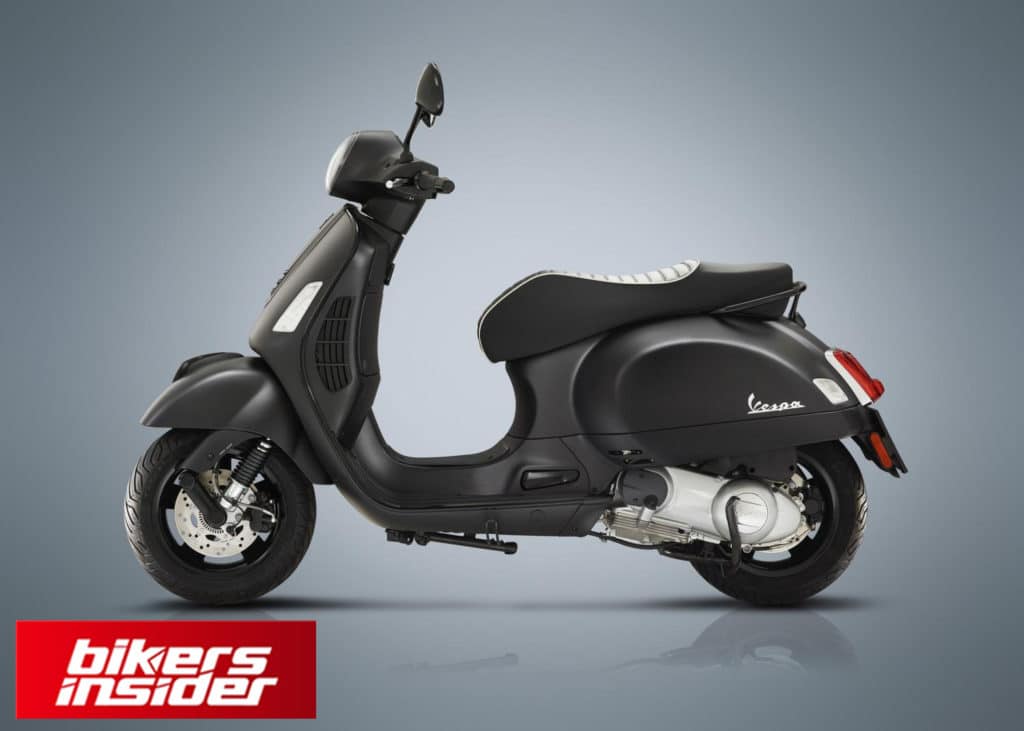 Vespa is one of the most recognizable brands when it comes to scooters. That is so because of their expert craftsmanship and general ease of use. Vespa started to offer some of the best moped options since 1946, back then when classic motorcycles were to intimidated by ordinary people.
Vespa brought motorcycling to the masses in the last century, and now they are aiming to do the same for the electric motorcycle market. While Elettrica is no racer, it is an extremely compact electric motorcycle that certainly is up to the task.
It has more power than your regular 50cc scooter and is great for city rides as it has a range of 62 miles per charge. If you want more range, there is the X model in the works! So far, the details about the X model have been scarce. We know that it will implement a generator powered by gas that will double the range of the regular model. Also, it will offer a reverse mode.
Vespa Elettrica is one of the electric motorcycles that you can get for under 10,000$. The price for this sweetie in Europe is 6,390€ while it costs 7,499$ in the USA. For more information, check out the Vespa Elettrica website.
Here is the overview of the Vespa Elettrica riding modes!
Specifications
Top Speed: 30 mph (Power mode) / 18.6 mph (ECO mode)
Battery Capacity: 4.128 kWh
Range: 62 miles
Weight: 287 lbs
#8: Victory Empulse TT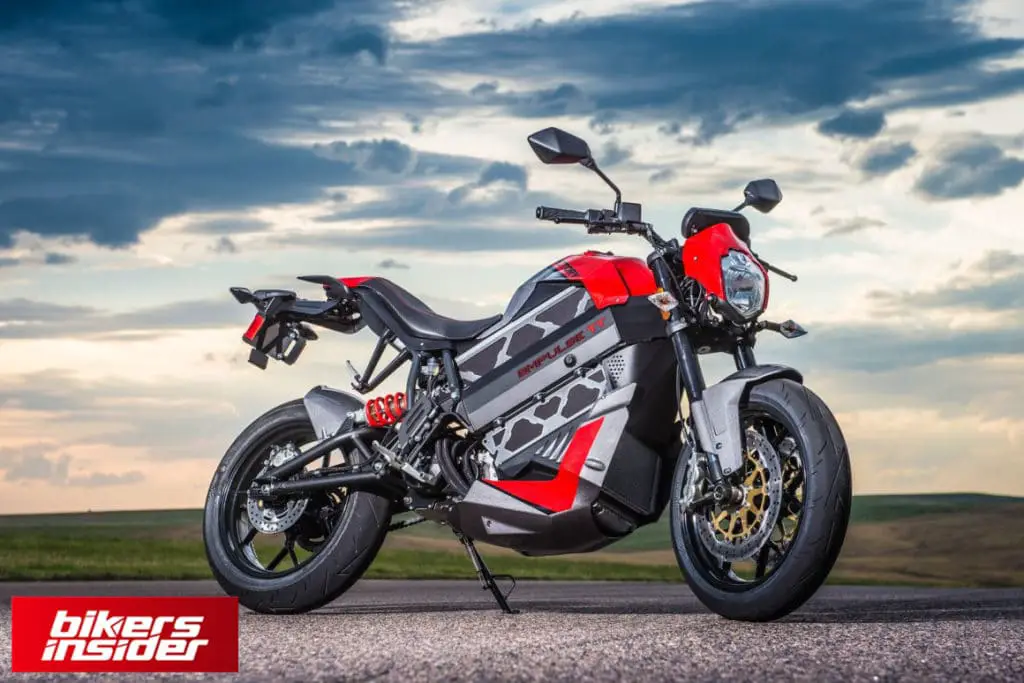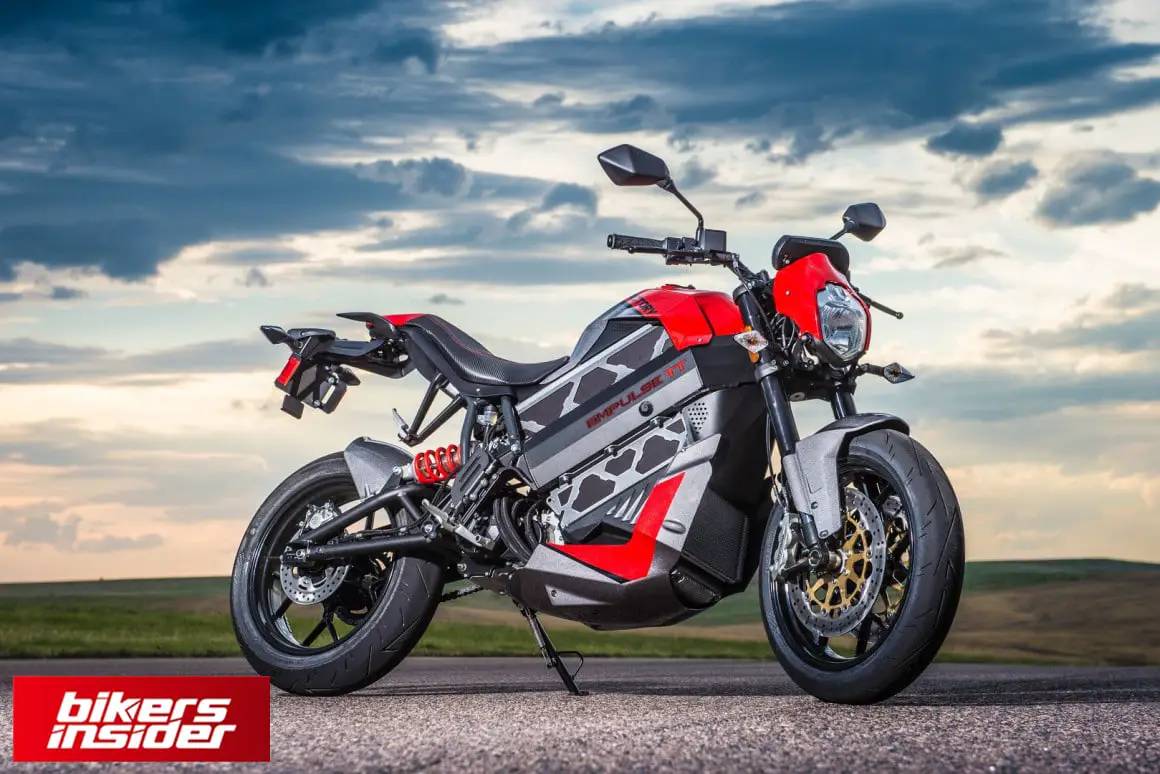 Victory Motorcycles is another big USA motorcycle brand, a direct competitor to Harley-Davidson. They are owned by Polaris, who owns Indian, the first US-based motorcycle company. Victory is certainly a big player in this market. They make mean bikes that can easily outshine the competition.
Victory Empulse TT is their debut into the electric motorcycle market. They usually make cruiser bikes, but this one is certainly a sports bike. Well, Victory bought the tech for this bike from Brammo and stuck their logo to the tech. They certainly improved the overall look and added battery that is 10% stronger than the original.
For not so high a price of 19,999$, you will get an electric motorcycle that has a range of 140 miles and can go up to 100 mph. You can get a second-hand Empulse TT for half a price if you play it right with the dealer. For more information, make sure to check out the Victory Motorcycles website!
Check out the Victory Empulse TT in action!
Specifications
Top Speed: 100 mph
Battery Capacity: 10.4 kWh
Range: 140 miles
Weight: 470 lbs
#9: Cake Kalk&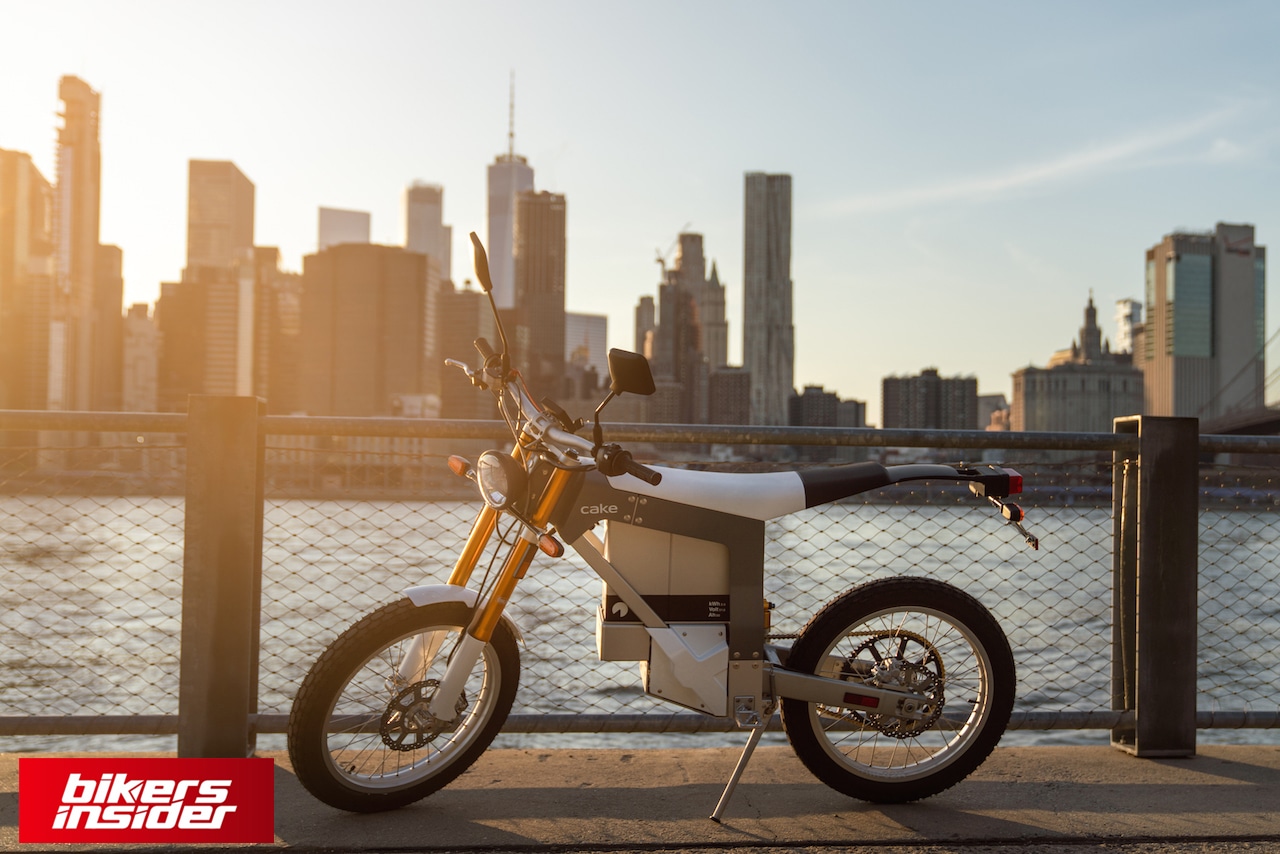 Kalk& is the only off-road electric motorcycle on this list, and it comes from Cake. This is actually their first motorcycle that you can bring to the road legally. It sports a minimalistic design that is catchy to the eye and is great to ride both in the city and off-road.
When you are tired of the city, you can hit the dirt trails as this bike is made with these trails in mind. The suspension is highly capable, and the bike is lightweight and slim, just perfect for a relaxing ride out of the city. It features a lithium-ion battery of 2.6 kWh that will take you 83 miles on a single charge. Kalk& can go up to 56 mph of speed. When you manage to get out of juice, you can charge this bike from zero to hero in only 2 and a half hours!
You can find this electric motorcycle for sale for 14,000€. Get more information on the Cake website.
Here is a freeride featuring the Cake Kalk&!
Specifications
Top Speed: 56 mph
Battery Capacity: 2.6 kWh
Range: 83 miles
Weight: 174 lbs
---
These are most probably the best electric motorcycles to look out for in 2021. While electric vehicles may be expensive at this moment, there are always some cheaper options to consider, like the Vespa electric motorcycle. Nevertheless, we think that this kind of transport will slowly seep in the regular, gas-operated traffic vehicles and come out as a king as renewable energy is taking the front stage. If you want to look cool while riding these bikes, make sure to check cool motorcycle helmets to wear in 2021!