Introduction
Bell's Moto-9 Flex is a top-notch motocross helmet and an excellent off-road helmet. The Bell Moto-9 Flex, recommended by seasoned motocross racers, provides excellent impact absorption, exceptional quality, and outstanding comfort.
Designed by one of the world's oldest and most respected off-road helmet manufacturers, the latest and most advanced motocross helmet is available. The Moto-9 Carbon Flex has a three-layer impact liner for the first time. Not only just one but three distinct polymers are also used to create a "progressive" energy management system that can handle both low and high energy levels.
Before going further you can read our list of best dirt bike/motocross helmets in 2021.
Features
Here we start our in-depth review we take a look at some salient features.
Lightweight composite construction shell
Progressive Layering Technology
Adaptive Fit construction  for a better fit
Velocity Flow Ventilation system
Removable/washable X-Static XT2 silver liner
Extended Wear interior
Magnefusion Emergency Removal System (MERS) cheek pads
Fully ventilated EPS-lined chin bar
Integrated vented roost guard
Magnefusion magnetic strap keeper
Padded chin strap with D-ring closure
Snell M2020 and DOT certified
Build & Design
The outer shell of the Bell moto-9 Flex helmet is available in two variants. The Flex version has an outer shell made of 3K carbon fiber. The construction of the MIPS version is of a tri-matrix composite. However, the carbon helmet is lighter, both helmets are sturdy and lightweight. Both helmets come in three outer shell sizes to ensure that you get a more appropriate helmet to your head size.
To spread impact energy and limit rotational energy transfer. Bell Moto 9 Flex utilizes many densities of material. The design of the shell is to rotate your head. Each lining layer is different from the rest (pictured below). This reduces the risk of head and neck injuries by reducing the amount of brain movement. As a result of the liner's separation, it can accommodate a more excellent range of head shapes. The helmet's ventilation is additionally enhanced by the helmet's segmentation.
Furthermore, the helmet is ECE 22.05, DOT, and Snell M2015 certified in the United States. It has an intermediate oval-shaped fit. Size M of the Bell helmet weighs in at roughly 1330 grams, which equates to about 2 pounds, 15 ounces.
Vision
You'll have a wide range of goggles to choose from, thanks to the helmet's broad visor opening. Having these muscular lines on both sides of the visor, which will help maintain your goggle strap in the proper place when riding, is another beautiful feature of this helmet.
Two fast flip fasteners on either side of the peak may be released and retightened as needed due to their floating construction. Because you'll be able to shield your face from the light more effectively. It also comes with many cutouts, which can help decrease the sailing effect, but bear in mind that these visors can contribute more turbulence to the helmet if you're going fast. " However, all in all, these are beautiful additions that demonstrate the product's high price tag.
Comfort
The Moto-9's interior is where things become interesting. The X-Static XT2 liner is detachable, washable, antibacterial, and moisture-wicking. Inside are a magnetic double D-ring chin strap and magnetic cheek pads with a rapid release. Following is an excellent setup because it is quicker to remove the helmet after an impact. It also makes use and cleaning much easier as you pull them out and replace them.
The Flex liner system uses three materials to keep you safe inside the helmet. The inner layer of EPP will take your mid-speed impacts with the EPO. The EPO and EPP will work with the final EPS layer for high-speed impacts. A plane between the two layers lets the helmet handle rotational energy in an angular impact.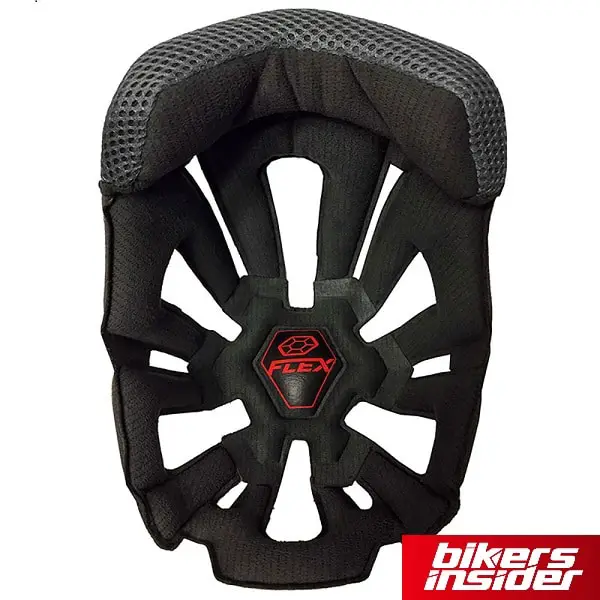 This method also provides significant gaps between the liners, allowing for most ventilation. The MIPS version has a standard EPS. It is an impact absorption liner with an extra slip layer of elastomer to absorb angular impact. Finally, the helmet features Bell's Eject system. Inflatable bladder in the crown lets you remove the helmet from your head. The Moto-9 has many safety concerns, and the helmet should be able to handle several impacts.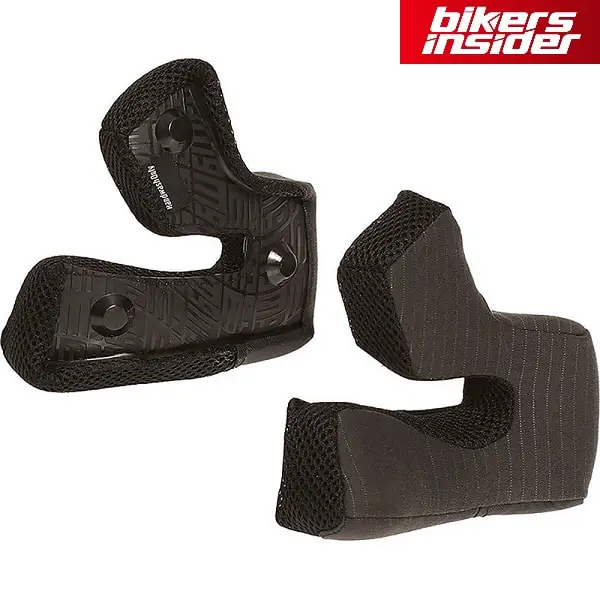 The Moto-9 Flex includes the X-Static XT2 silver liner. This detachable, washable, antibacterial liner keeps the helmet smelling fresh longer. Flex allows the liner to conform to your head shape for an unparalleled fit. One of the most comfortable helmets available.
Ventilation
Indeed, the ventilation is top-notch because it's Bell's best-selling Off-Road Helmet. The chin has a big air entrance with a dust screen built into it, and there are two more air inlets on either side of the forehead. The chin bar has a few cutouts on both sides. After that, there are seven vents in the rear, three on each side and one at the top of each, to help dissipate this heat. Even more impressive is the sheer volume of air that can funnel in through the visor's opening.
Moreover, nine vents funnel air into the liner as well as through the shell. The detachable and washable filter is located on the chin of the Bell Moto-9 Flex helmet. Exhaust air is blasted out the back of the vehicle via four passive exhaust vents. There are additional pathways for air to move and disperse, thanks to the segmented liner that was previously discussed. This is one of the coolest MX helmets you can get your hands on. As a whole, the helmet is really quiet. No whistling is coming from the vents or the roof's peak, which means that most outside noises are totally muffled.
Safety Ratings
The helmet is ECE 22.05, DOT, and Snell M2015 certified in the United States. It has an intermediate oval-shaped fit. Size M of the Bell helmet weighs in at roughly 1330 grams, which equates to about 2 pounds, 15 ounces.
Bell moto-9 flex models and sizes
Bell moto-9 flex comes in 7 colors.
Breakaway Matt Navy
Fasthouse Newhall gloss white
Husqvarna Gotland Matte
McGrath Replica Gloss Blue
Seven Galaxy Gloss Black
Seven Galaxy Matte Black
Syndrome Matte Black
The helmet has different sizing options:
Small (55cm-56cm)
Medium (57cm-58cm)
Large (59cm-60cm)
X-Large (61cm-62cm)
XX-Large (63cm-64cm)
Price
The Bell Moto-9 flex is available for $629/€805/£621. It is too expensive, but some serious features make us wonder if it's worth it. However, if you're here for the best product, you are at the right place.
Check out the websites below for the most up-to-date prices on the Moto-9 helmet:
Some of the best images of Bell Moto-9 Flex with various colour schemes.
Verdict
As a premium off-road helmet, the Bell Moto-9 delivers on safety-focused design, comfort, and quality, which means we're absolutely satisfied with this helmet. Off-road riders will appreciate the Flex and MIPS features of this helmet.
Also included are cheek guards that are detachable in an emergency. Helmet removal will be easier for paramedics by using this tool. With the "Eject Helmet Removal System" built into the crown, a rubber tube connects the Moto-9 to a plastic insert. The tube can be used by emergency responders to pump air into the bag, allowing the helmet to be carefully removed from your head. On the strap is a magnetic tip, which makes it easy to secure even with gloves on. Bell's five-year warranty is icing on the cake with the Moto-9 Flex.
Generally speaking, this is one of the best Motocross helmets on the market, and it's well worth the price tag. This helmet, which retails for $630, is exceptionally comfortable and provides a lot of options. This is without a doubt one of the greatest off-road helmets you can buy, with features like outstanding ventilation and top-notch safety. Motocross riders all around the world praise this helmet, which also comes with a five-year warranty.