The emblematic BMW "Airhead" are the bikes powered by an air-cooled, horizontally-opposed twin-engine. They've been the hallmark of BMW motorcycles for 40 years. Now, they are experiencing a renaissance in popularity.
Once the primary target of the stodgy old "BMW guys", these motorcycles are now highly sought for by younger people. They are respected both as sturdy, rideable antiques and as a great starting point for a custom design, including the Vagabund Garage's "V12." It is the 12th motorcycle to emerge from this Austrian shop.
This motorcycle started life as a 1994 R100RT. That is an air-cooled, 1000cc BMW twin with a complete front touring fairing on it. Although powerful, these bikes were incredibly front-heavy and the brakes (or lack of them) may come as a bit of a shock to someone used to modern motorcycles. Vagabund garage stripped off that giant fairing, de-tabbed the frame walled the machine to its basics, and wrapped it all in matte black paint.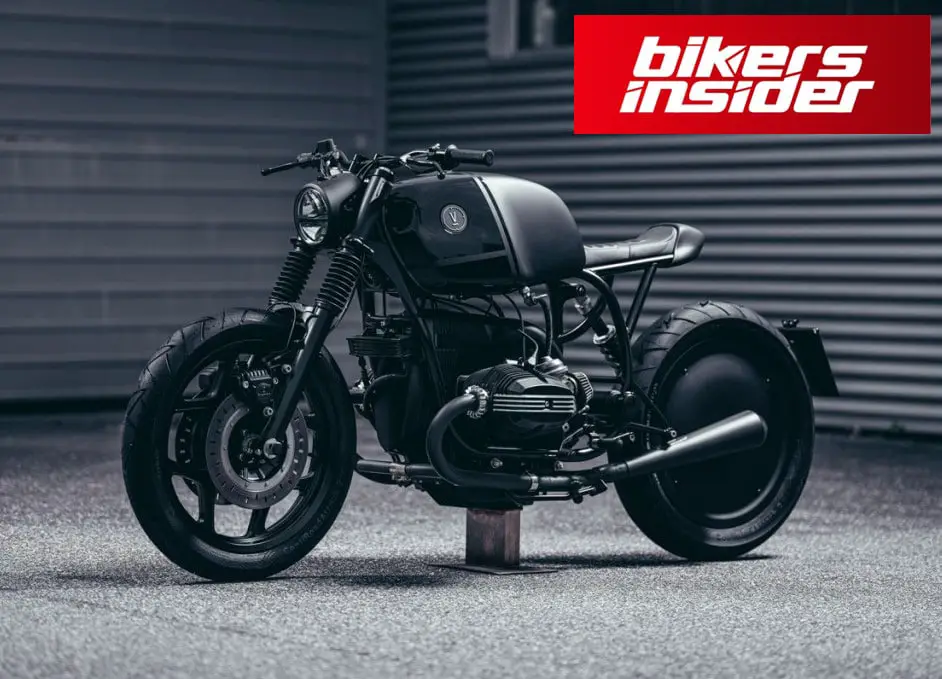 The rear wheel cover is constructed of fiberglass-reinforced material. Everything else you can see that is obviously not a stock BMW component has been 3D-printed. That includes the rear end, the front fork cover (which also houses embedded LED turn signals), the headlight housing, and the switchgear housing. All the lighting is LED.
The forks were shortened from stock to give the bike a bit more of a "hunched over" look and, to make the turn-in faster. The wheels on the bike remain stock but are painted. The front brake master cylinder was modified, but the front single-pot calipers feel like they are original. The rear brake of the drum stays the same.
The frame was bobbed and tweaked to suit the streamlined seat and tail. The revised YSS shock now suspends the previous one-sided swingarm. Exhaust may seem to be stock, but may not be, as it is classified as "modified" by HATTECH. The matte black style continues in the powder-coated exhaust and the whole bike, except for the distinctive gloss design on the tank.
Vagabund is a custom garage to keep a lookout for. They love to start a custom design with an airhead. Since they're based in Austria, those vintage, discarded airheads are still a handful. The V12 model is already sold to its new owner. We're sure that you can contact the garage, and order one model for yourself if you like what you see.
Check out more news from the motorcycle world in our News section!
Source: RideApart