KTM has a long history of using its MotoGP project as a springboard for limited-edition models. In July 2021, KTM introduced the RC 8C, a sportbike based on the 890 Duke and inspired by the MotoGP class.
KTM's Super Scalpel had expectations to be even sharper when Mattighofen declared February the "month of middleweight naked" and teased the 890 Duke GP. This new Grand Prix-inspired naked bike design is the inspiration of the base 890 Duke rather than on the up-spec 890 Duke R.
MotoGP makeover of 890 Duke GP
The KTM 890 Duke has been given a MotoGP makeover, with stylistic echoes of the RC16 Grand Prix racer. In 2020, KTM unveiled the 890 Duke GP, an updated version of the 890 Duke, featuring visual cues from the KTM MotoGP machines. Numerous visual cues hint at KTM's involvement in road racing: the livery is based on the MotoGP-winning.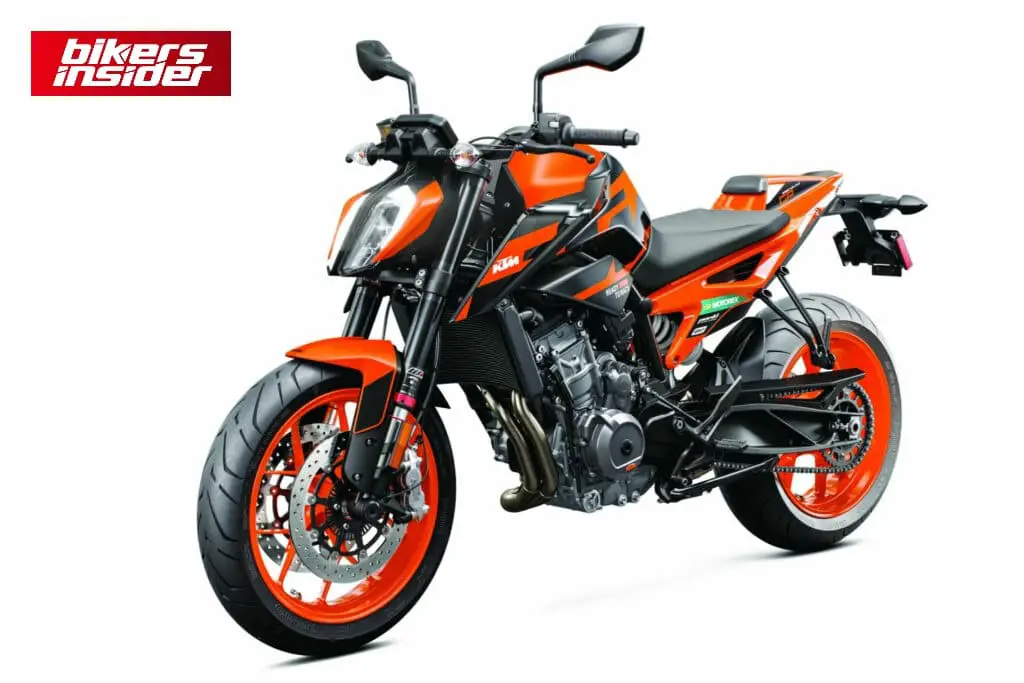 Tech 3 team. It contains KTM's "Ready to Race" tagline and the emblems of KTM's technical partners, such as WP and Pankl Racing Systems. So far, it doesn't sound all that different from KTM's Tech 3 890 Duke from last year. However, unlike the Tech 3 version, 2022 890 Duke GP does not include an Akropovic exhaust, a belly pan, or a track stand. It's also not limited to 100 copies, and it'll launch outside besides France as well.
Specifications
The mechanical characteristics and specifications of the 890 Duke GP are identical to those of the regular-painted 890 Duke. As stated by KTM, the 889cc LC8c parallel twin engine powers the 890 Duke GP to an impressive 115 hp and 92 nm of torque. Other standard features include:
A PASC slipper clutch.
WP suspension (Apex 43mm open-cartridge upside-down forks up front, gas-assisted shocks in the rear).
Continental tyres.
It's been seven months since KTM unveiled its RC 8C motorcycle, which also featured an 889cc LC8C engine and was the Austrian brand's first track-focused bike that took influence from its MotoGP project.