The Voge 650 DSX, like the 500DS we reviewed in the summer of last year, is a middleweight adventure machine. Unlike the 500DS, its objectives are more slanted toward the off-road side of life.
A 652cc, 47bhp single-cylinder engine powers the bike, allowing it to sail in A2-compliant restriction. The switch to a one-pot thumper makes the Voge and out-of-the-box. An interesting proposition in a market flooded with multi-platform parallel twin-cylinder adventure motorcycles.
The Voge 650 DSX sports an adventure-ready 19″ front wheel and a 17″ rear tyre. Both of which are shod with Pirelli Scorpion Rally hoops. KYB handles the suspension, which includes USD forks and a rear mono-shock.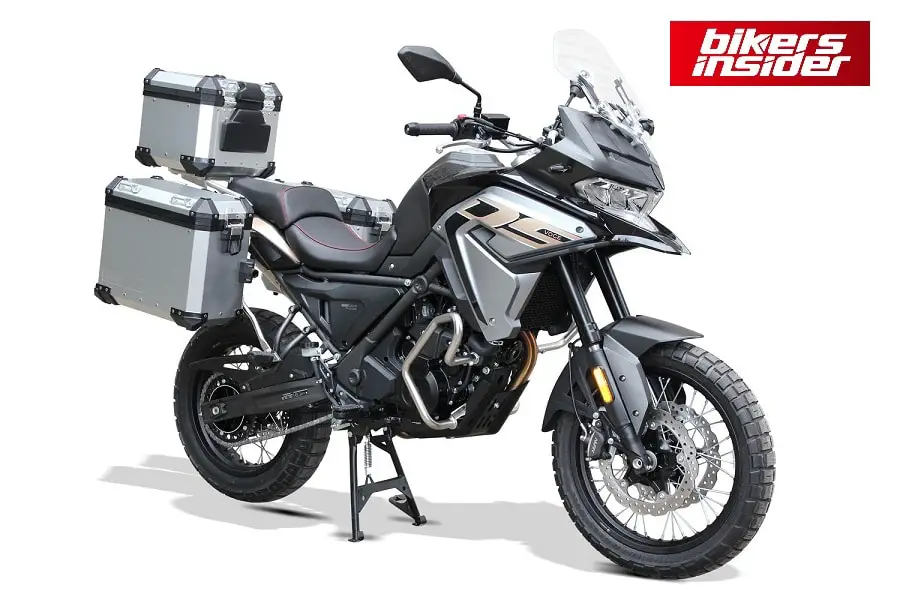 There's no mention of adjustability in the press statement. While considering the bike's cheap nature and sub-£6.5k price tag, we'd imagine that some mechanical pre-load at the rear would be the limit.
The braking system, like the suspension, is low-cost, though the Nissin callipers used can perform if properly set up. Cornering ABS isn't mentioned, and at this price point, it shouldn't be, but Voge does say that the rear ABS is switchable for off-road riding.
The Voge 650 DSX's meter display has a nice-looking TFT dash. It may appear a little gaudy on certain Chinese-made motorcycles. This is not the case here, as the system appears to be clean, easy to read, and well-organized.
A tyre pressure monitoring system, an adjustable screen, a USB port, sequential LED indicators, off-road pegs (with rubber inserts), and a rear luggage rack are also provided.
For those looking for a more rugged, off-road-ready appearance. The Voge 650 DSX comes with a full luggage option for £899.99.
The bike is available in Black, Red, or Blue and has a starting price of £6,399 or £6,899 for the kitted-out version. The bike is available in the UK from February 9, 2022.
For more news and updates keep visiting BikersInsider.