In 1972, BMW Motorsport GmbH was founded—and over time, grew so identified with Motorsport that it deleted every letter that followed after the "M." Consequently, the M emblem on four-wheeled cars has come to symbolize demanding performance and driving sensations. As long as BMW is making bikes, the first M-level special equipment wasn't available until 2018—and the first M 1000 RR was available in 2020.
M Division
But BMW Motorrad decided to commemorate the 50th anniversary of its M division by launching a minimal version of the M 1000 RR in 2022. More than just a gorgeous Sao Paulo Yellow paint job and graphics adorn the 2023 BMW M 1000 RR 50 Years M. (although yes, the 50 Years M package does come with both those things).
The M Carbon Package features the optional 50 Years M package for the 2023 BMW M 1000 RR. The package contains fork guards, top fairing side panels, carbon fenders, chain guards, and sprocket covers. M Billet Pack includes billet aluminum engine protectors, folding billet brake and clutch levers, M riders rear sets, and an M brake lever guard.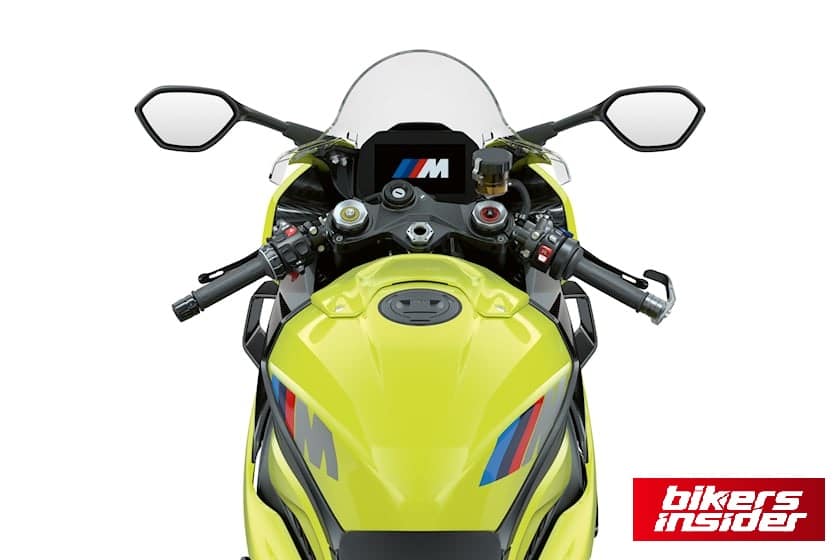 You'll get a clear anodized swingarm, M Endurance chain, GPS lap timer trigger software, a rear seat cover for passengers, and 50 Years M jubilee badges on your new bike.
Specifications and pricing of BMW M 1000 RR
An inline four-cylinder with titanium valves produces 205 horsepower at 13,000 rpm and 83 pound-feet of torque at 11,000 rpm in the BMW M 1000 RR. It claims a 0-60 mph time of 3.1 seconds or less. At 189 miles per hour, the vehicle's maximum speed is possible. 423 pounds is the weight of the standard M 1000 RR before you add the carbon and billet parts included in the 50 Years M package.
What about cost and availability now that you've learned the basics? These, like those of other global OEMs selling their motorcycles, vary by location. An MSRP of USD 36,995 and a $645 destination fee will be there for the 50 Years M edition in the U.S. in the third quarter of 2022.
For more news and updates keep visiting BikersInsider.