Piaggio has a trick up its sleeve; it may seem. They have garnered a reputation for low-speed commuter scooters, but the recent patent findings show something more exciting. The patent filed in late 2018 in Italy shows an active aerodynamic device that uses winglets to alter rotational force.
Also, on the patent, we can see an MP3 scooter, a three-wheeled machine. Apart from that, we are quite sure that the active aero device can be utilized with relative ease on a regular motorcycle or scooter. According to some sources, Piaggio (which owns Aprilia) has been working on the active aero device for high-speed motorcycles. What is surprising is that we see the MP3 on the patent drawings, even though some sources suggest that Aprilia and Piaggio's patents are not connected.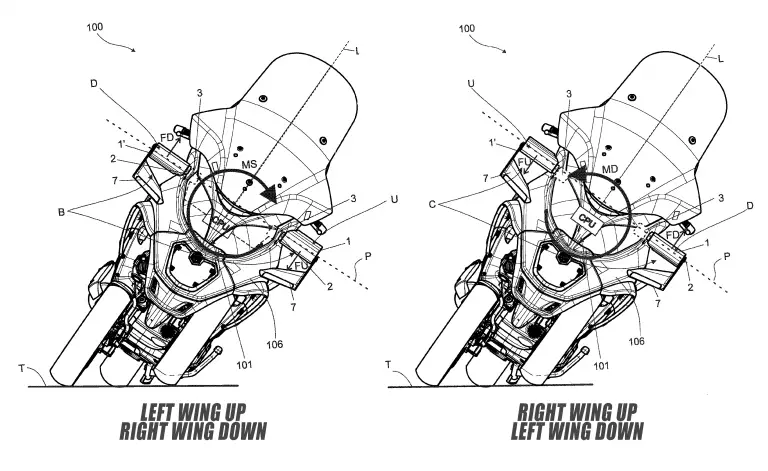 To get back to the device details, we can see the C-shaped winglets on the front pairing. The winglets are very similar to the winglets on the Aprilia RS-GP motorcycle. Well, the difference is that the winglets will actually move on the Piaggio patent. They move independently and are electronically controlled. Also, we can see the onboard computer that serves to take the lean angle and steering into consideration when the winglets get moved.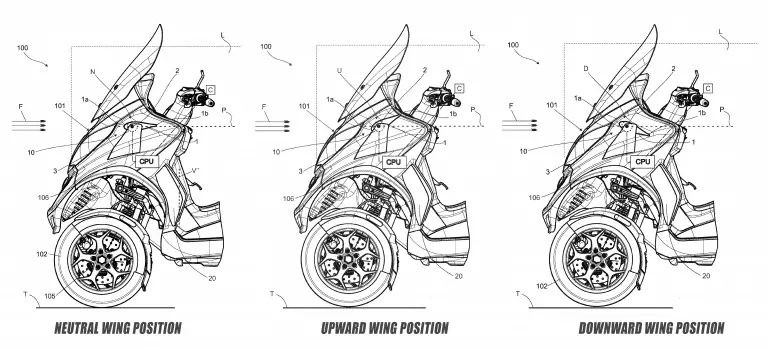 The aero device will have a more noticeable impact at speeds higher than 50 km/h; in which case, it will help for faster rolling into our out of corners.
It will significantly influence braking and accelerating as the winglets can move together to induce more or less downforce on the motorcycle's front wheels.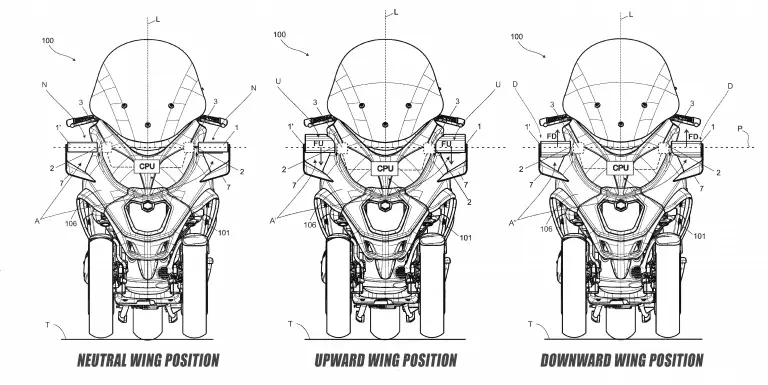 With all this in mind, it doesn't mean that Piaggio will put this patent into production. At least, we know what Piaggio is working on now.
Check out more news from the motorcycle world in our News section!
Source: Web Bike World