Even in Ducati's typical red color scheme, it can be difficult to tell the Ducati Streetfighter V2 from the Streetfighter V4. It is due to the similarity of its headlamp clusters, body panels, and single-sided swingarms. These distinct trajectories are further cemented by the new Storm Green paint scheme on the Streetfighter V2 of 2023. It is more stealthy than the 2021's and 2022's versions of the V4 SP.
The concept behind the color scheme
Ducati's Centro Stile (Styling Center) had a specific goal when they created the matte metallic fatigue green color choice. "The metallic grain creates a very evident play of contrasts" while the matte surface couples with "the chromatic context of the mechanical parts," according to the Bologna business. Ducati, but couldn't resist a dash of crimson, with red rim tape referencing the brand's racing history.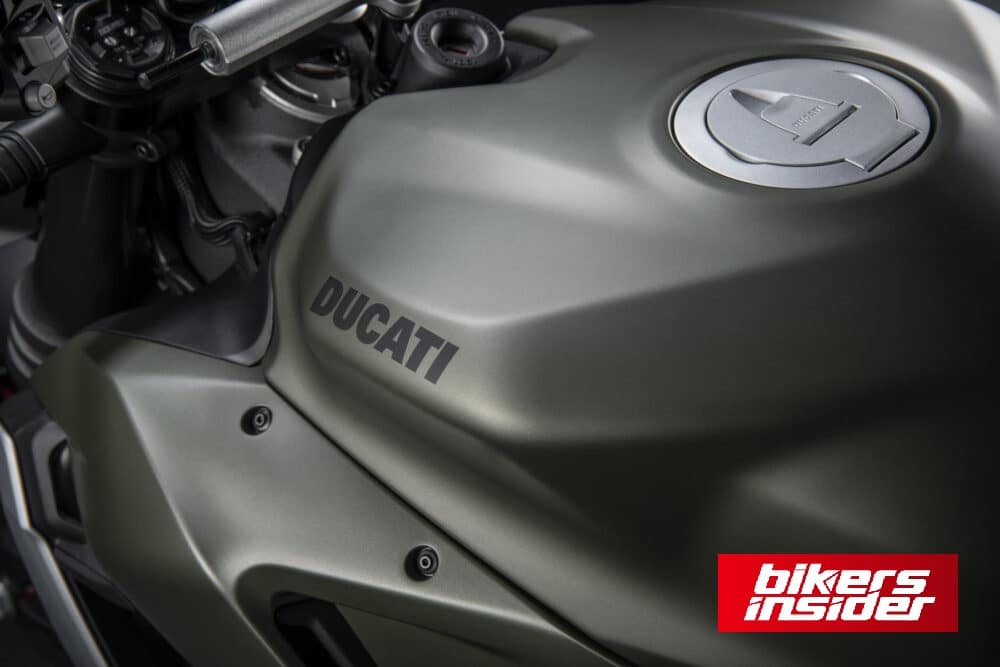 Specifications
The Streetfighter V2 retains the same road-oriented ergonomics and aesthetics. Even despite its fresh paint job. The Streetfighter's handlebars are higher than those on the Panigale V2. It reduces the strain on the wrists. It has a longer, broader seat, and lower footpegs make the cockpit more comfortable. Superquadro V2's 153 horsepower (at 10,750 rpm) and 74.8 lb-ft of torque remain, as does the 955cc, Desmodromic, 955cc Superquadro V2 (at 9,000 rpm). Increased rear-wheel torque and throttle responsiveness can use a 15/45 final gear ratio.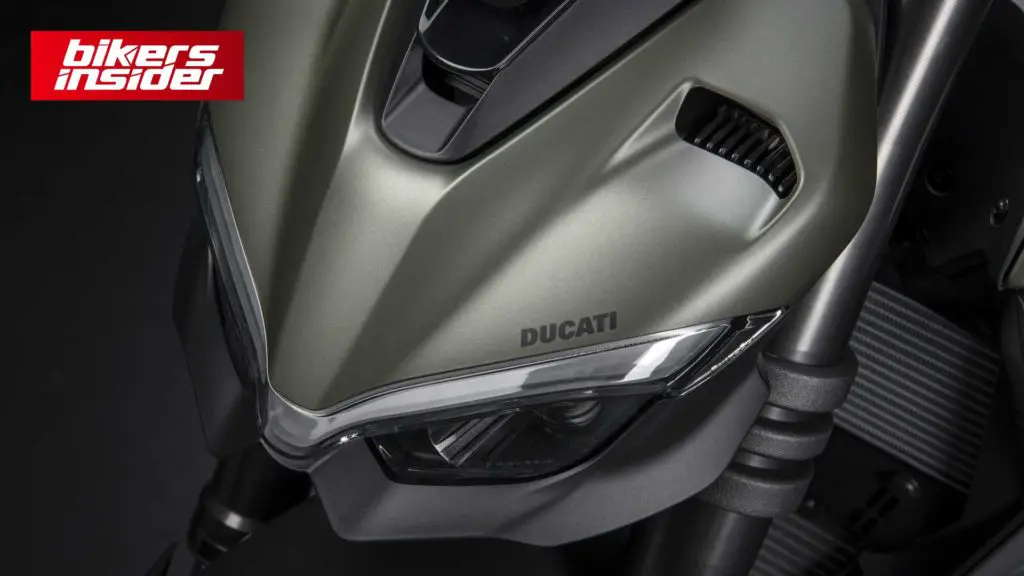 This high-performance V-twin has a die-cast aluminum monocoque frame bolted to it. There is a Sachs rear shock that connects it to the single-sided swingarm. Front-wheel agility and stability come from a 43mm Showa BPF fork and Sachs steering damper. The Diablo Rosso IV-wrapped five-spoke wheels. The chassis features a Brembo brake system with twin front Brembo M4.32 monobloc radial calipers.
Expected price
The V2's cornering ABS, traction control, fast shifter, wheelie control, riding modes, and engine brake control are typical of Ducati, which seldom compromises technology. With only a new color, the 2023 Streetfighter V2 is bumped by $550 to $17,495.