Almost every motorcycle manufacturer now has its own take on a middle-weight retro-style bike. In the industry, the phrase "neo-retro" is a common term.
These bikes differ in appearance and are just modern model motorbikes. Thus, neo made to seem vintage. Bikes like the CB650R to vintage-style Triumphs are as performance machines as aesthetic icons.
The Husqvarna Vitpilen 701, based on the KTM 690 Duke, is an actual work of neo-retro design. The only traits that hint at its retro-inspired style are the circular headlamp and truncated tail.
Its lithe and athletic features give it a slim appearance, implying a swift and agile machine. It is speedy and elegant. All thanks to its responsive 693cc single-cylinder engine. It is one of the highest-capacity thumpers currently on the market.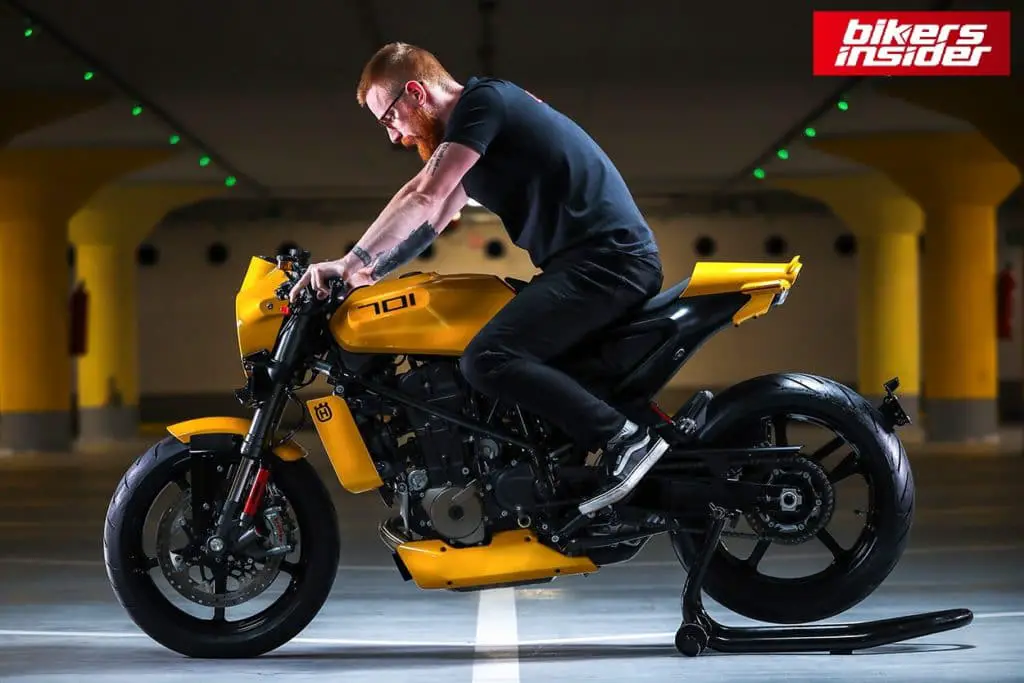 Unsurprisingly, the Vitpilen 701 is a popular platform for custom builders to express themselves. The 701's custom constructions come in various shapes and sizes, some weirder than others.
We like those with the more modest style that detract too much from the bike's already good-looking factory looks. GRMoto's Yellow Arrow is an example of such a design.
The Yellow Arrow is, without a doubt, a Vitpilen 701. No matter how you look at it, it's a Husky Vitpilen 701, but with a few distinct changes that set it apart.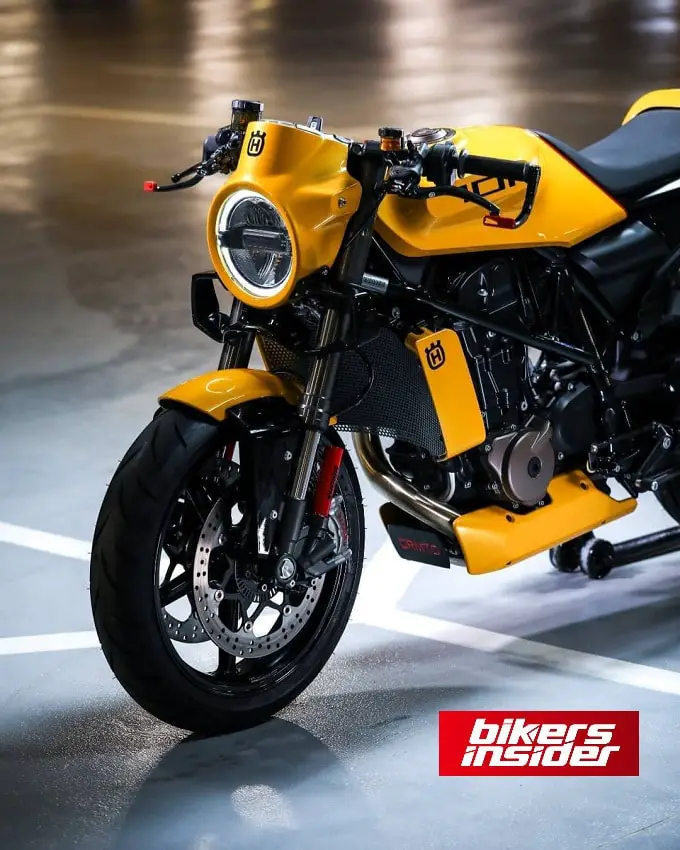 The most significant thing is that GRMoto offers the kit seen on this bike as a bolt-on body kit compatible with all Vitpilen 701 model years. The motorbike keeps its circular headlamp upfront, but this time with a bit of cowl that gives it a sporty appearance.
The radiator comes with matching yellow shrouds. A big belly pan covers the bottom of the engine, giving the bike a semi-faired appearance.
Of course, the Husqvarna Vitpilen 701 is a high-performance machine. GRMoto has upgraded it to get even more out of it. Showa shocks feature in the forks upfront.
The new Brembo M50 brake calipers and a Brembo RCS Cortacorse master cylinder help the bike come to a more abrupt halt. The Bike is finished with a blacked-out factory exhaust system with a CNC end cap and sportbike-s.
For more news and updates keep visiting BikersInsider.