The Honda CB500X ABS's chassis comes with a rework for 2022, resulting in improved handling and stopping power.
The new Showa SFF-BP USD inverted fork on the 2022 CB500X replaces the telescopic fork, resulting in a more rigid front end. The front and rear braking systems got updates, with a two-disc setup for improved stopping force and precision. Pro-Link rear suspension with nine-stage preload adjustment is still used by Honda. The bike has a redesigned swingarm that weighs 2 pounds less than the previous model.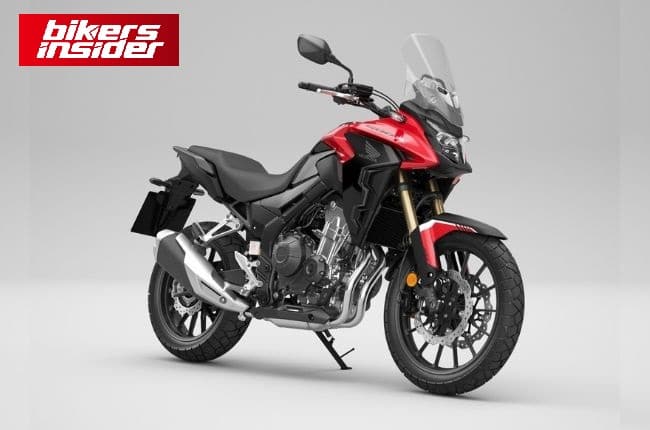 Rework details
Forks
The new CB500X ABS has inverted forks that are more suited to an adventure bike. Showa SFF-BP 41mm inverted forks, despite being non-adjustable, are a significant boost for off-road enthusiasts. BP refers to the Big Piston damper for more accurate action. At the same time, SFF stands for Separate Function Fork (spring in one tube, dampening in the other). An inch and a half less fork travel are possible.
Lighter swingarm
A new, lighter swingarm is there as an accessory to the new forks. The redesigned swingarm, according to Honda, is two pounds lighter while yet being as strong.
Improved brakes
The front end of the 2022 CB500X will feature double disc brakes. The single 310mm disc is no longer available in this format. We'll be using 296mm discs and calipers from Nissin when it comes to stopping power. Non-adjustable ABS is the standard.
Aluminum alloy wheels
Wheels for the front of the vehicle have a new design. The CB500X has its adventure-ready 19-/17-inch wheel combo, but the new cast aluminum wheel trims 3.5 ounces off the unsprung weight.
Colors and Pricing
They show an updated Honda CB500X ABS for the European market. Pearl Organic Green/Black is the only color combination available for the CB500X. Dealers are currently selling the vehicle for $7199, and they should be on sale by March.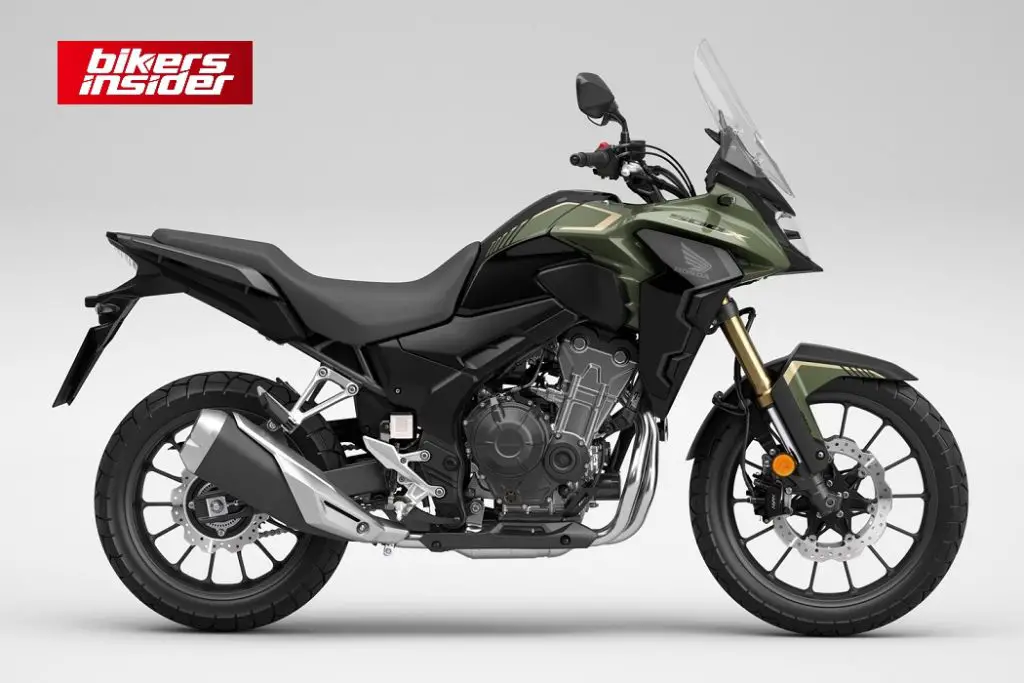 The CB500X has been a favorite among beginning, commuters, and light-adventure riders since its 2013 model year release, so this is wonderful news for the bike. With its well-balanced power delivery, smooth handling, and comfy cockpit, we found it a trustworthy and approachable motorcycle.
Local Honda dealerships will have the updated CB500X starting this month. For more news and updates keep visiting BikersInsider.