The idea of an 8.0-litre V10 engine propelling a motorcycle is far from common knowledge, but one YouTuber had a vision. Motorcycling obsessive Allen Millyard decided to design something outlandish, Millyard Viper V10.
For Allen Millyard, 160mph was not enough, so he increased the bike's speed to a stunning 270mph. A limited top speed for a Bugatti Chiron is 261mph.
Powered by Dodge
With a 700lb Dodge engine under the keester, the 'Millyard Viper V10' is an impressive custom motorbike. Still, we weren't sure how well it would perform in the corners based on how much it resembled the 2003 8.3L V10 Dodge Tomahawk muscle cycle.
There are reports that Millyard operates this bike. It performs well, given its size, despite its weight.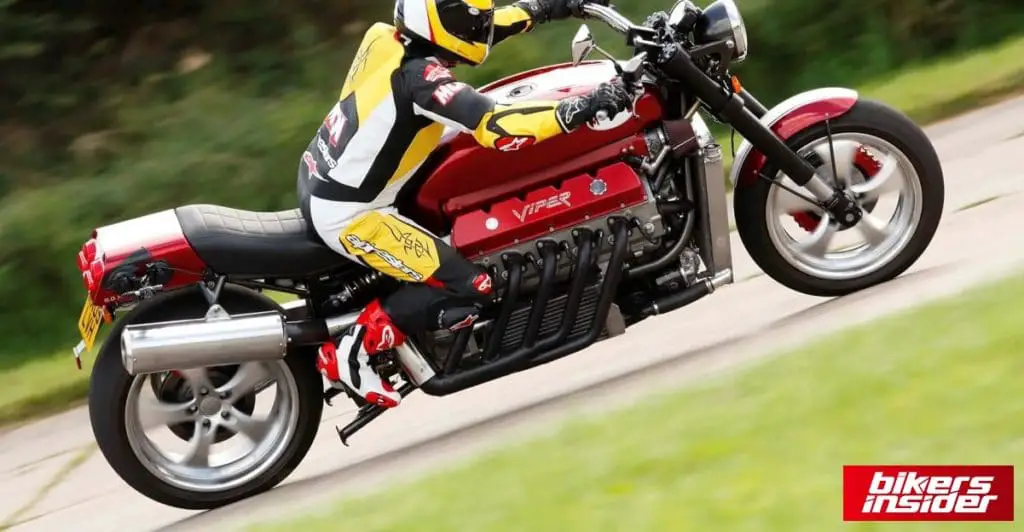 There have also been 9000 miles put on the Millyard Viper V10's odometer since it was first put on the road. Many leg-stretching journeys to the Isle of Man (and Guernsey) take place along the way.
Speed tests
In 2009, the Viper V10 was tested. The speedometer was off by a few clicks. Still, the crew measured in a more traditional method and recorded 207 mph, proving that the Viper V10 motorcycle had defeated its automotive counterpart in its own backyard.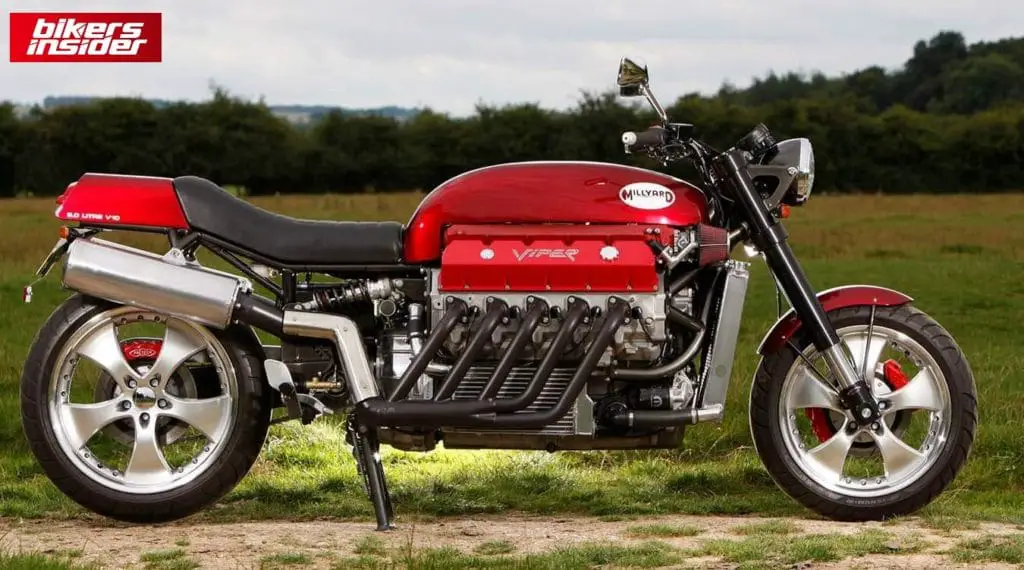 The V10's enormous size necessitated a custom motorbike frame. A unique subframe that bolted to the engine was constructed by Allen instead. Of course, we'll begin with this tin man's enormous heart. As MuscleCarsandTrucks points out, this bike was built with V10 from a Dodge Viper GTS.
Overall design of Millyard Viper V10
The lengthy body of this vehicle allows for this modification. The bespoke swingarm, single-speed gearbox, brake system, and hand-foot-operated clutch also include the bespoke swingarm. Two Yamaha coil-overs with automobile springs for the suspension.
Due to the odd layout, a traditional transmission could not be installed immediately away. The V10 motorcycle so has so much torque that shifting gears is unnecessary.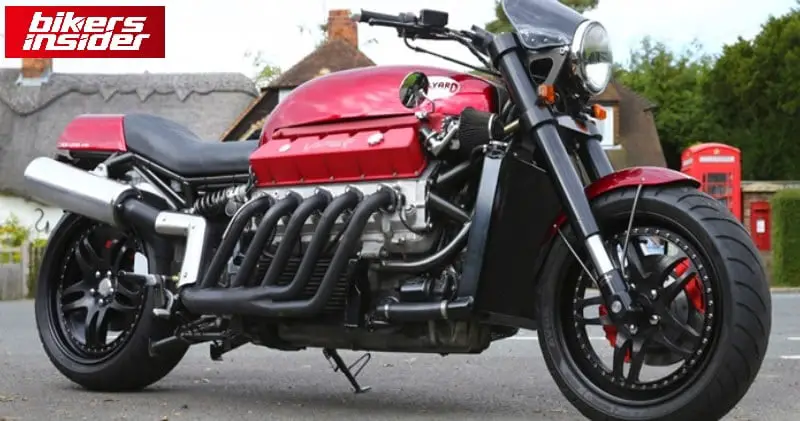 Besides completing most speed runs at Bruntingthorpe proving ground. Bruce Dunn, a motorcycle journalist, drove the bike to the Isle of Man TT course.
We hope you enjoyed the post, for more news and updates keep visiting BikersInsider.