Ducati had an exciting year in 2021. In March 2021, Ducati's VP of global sales and board member Francesca Milicia stated that an electric Ducati racer was not feasible because "an electric motorcycle cannot provide the pleasure, range, the weight, etc., that Ducati riders want."… But, the V21L, Ducati's first electric racing prototype, was unveiled in December. The specifics of its technology were secret.
Concept
Ducati Ghost e-bike concept transportation designer Daniel Kemnitz argues that "we live in a motorcycling world on the edge of combustion and electric," he adds. There are two groups of riders on this issue. Some are receptive to an electric future, while others are reluctant to give up their long-held passion.
As stated by Kemnitz, the Ghost's purpose was to connect the two realms. Suppose you don't know what I'm talking about. In that case, I'll explain: My Ducati concept is a hybrid motorbike, the engine, and the use case." The bike got tweaks to tackle urban areas' pollution and noise exclusion zones. Yet, it can still handle backroads and long-distance travel.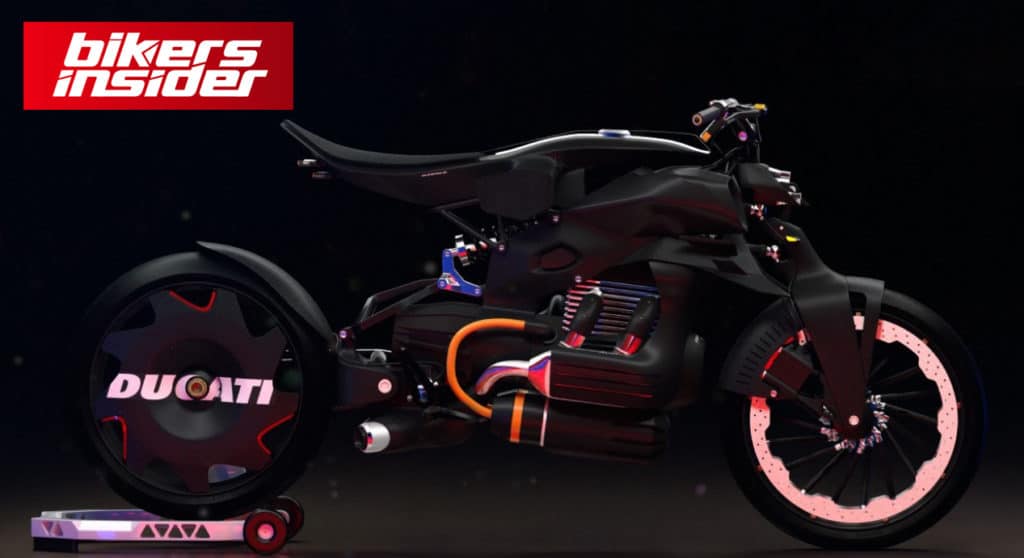 Because of this, the Ducati concept tries to nail the appearance to appeal to a more vast range of bikers. There is no need for powerful cars to always look edgy with their design, which is a mix of agile and powerful.
Advantages
Whether you're searching for an eye-catching commuter or a beast, the Ghost's design has something for you. The bike's front suspension is another noteworthy feature. Its housing is within the swingarm, between the bike's headlights. Moving your gaze to the rear wheel reveals a unique closed hub design with the Ducati symbol. So do the headlamps have a 4-way split design that looks very ghostly.
A slipper-clutch can "couple/decouple the electric drive as needed for the Ducati Ghost. The rider can either utilize the petrol engine in tandem with the electric motor or… you may use it as a generator."
Small but high revving horizontal twin-cylinder engines with a peak power output were possible. It is likely due to the high performance of the lightweight electric motor used in Kemnitz's vehicle.
A typical shortcoming of these engines is that they lack torque at low and medium revs. This is where the electric motor comes in," says Kemnitz. Because the engine is small, it is easier to optimize fuel efficiency and use current cam-less electric valves.
It achieves a healthy balance between performance and efficiency without any compromise. As a result, the Ghost has a slimmer frame because of this hybrid system's ability to reduce packaging and component size.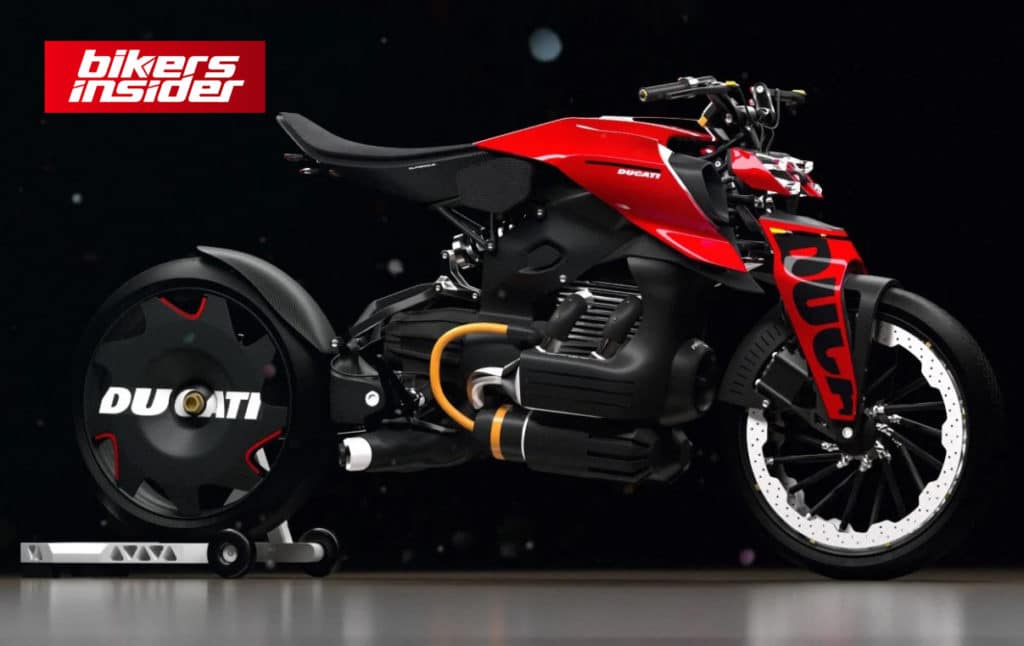 Performance and Convenience
The last advantage of a distributed hybrid-style power system is a backup plan. It's possible to use the Ducati Ghost's batteries as a reserve tank' for more power as they aren't the primary power source. Convenience
Finally, the Ghost has removable batteries that can be swapped at Ducati dealerships for an easy and fast recharge between rides. According to Kemnitz, "this would also serve as a point of contact between Ducati and its customers."
We will look forward to the bike's reviews and performance in the coming months. For more news and updates keep visiting BikersInsider.