The Honda CB1000R for 2022 has been unveiled. The neo-retro naked roadster receives a few extra features. A muted makeover and a limited-edition Black Edition. The motorbike is now only available in selected markets.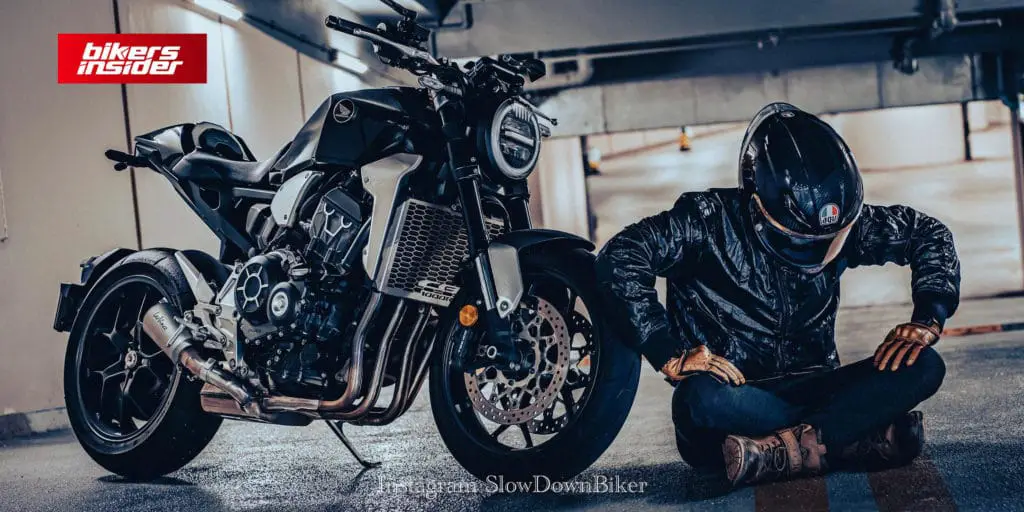 At first glance, the blackout appearance is prominent. The deeper you look, the more attention to detail you'll notice. This isn't a bike with a black tank.
The fork, subframe, radiator shrouds, airbox covers, front fender mounts, wheels, and more.
Yet, there are some delectable machined highlights as well. Such as the hand-crafted build of the handlebar, swingarm pivot plates, wheel spokes.
Other modifications include a new display, seat cowl, under-seat USB connection.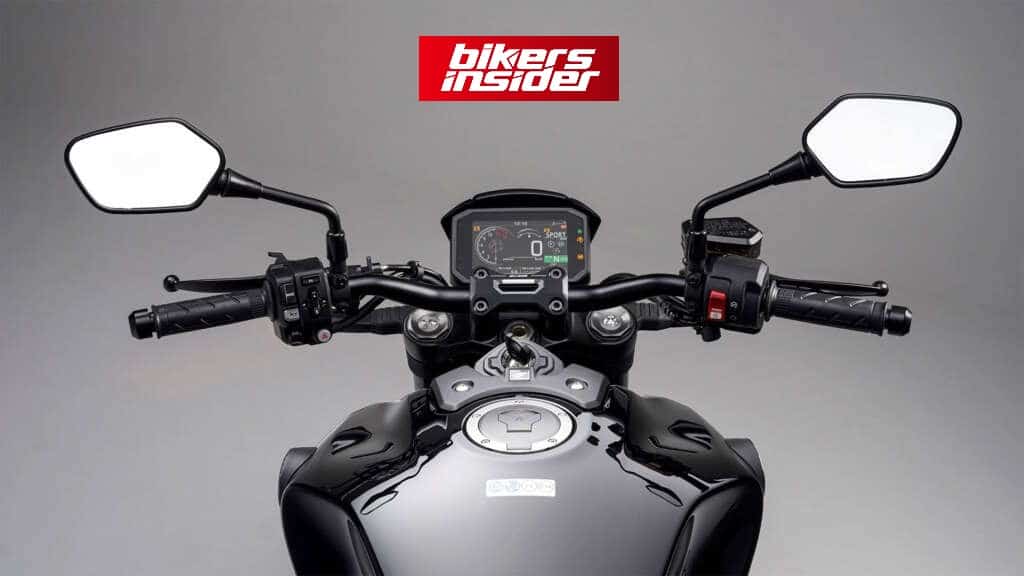 The 2022 Honda CB1000R is powered by a 998cc liquid-cooled four-cylinder engine. The engine produces 143.4bhp at 10,500rpm and 104Nm at 8,250rpm. With an assist and slipper clutch, 6-speed gearbox power the back wheel.
A Showa Separate Function Fork (SFF) in the front and a mono-shock in the back handle the burdens. Dual 310mm discs in the front and a single 256mm disc in the back provide braking power. It is controlled by dual-channel ABS.
Salient features of Honda CBR1000 2022
Dynamic Performance
The CB1000R's strong 998cc four-cylinder engine delivers plenty of intermediate torque. It's been fine-tuned to provide dynamic and powerful performance.
Cutting-edge technology
Honda Selectable Torque Control (HSTC) guarantees that power is accessible. The emphasis is under control throughout the rpm range.
Riding modes
By selecting one of four throttle-response modes, you can adjust the bike's performance. It suits all your riding styles (Standard, Sport, Rain, User).
Assist slipper clutch
The assist slipper clutch aids in getting all power to the ground. It also allows for a lighter clutch lever pull. Furthermore, the slipper design reduces wheel hop during strong downshifts and deceleration.
Roaring sound
Large intake and exhaust valves and the 4-into-2-into-1 exhaust system. It provides an ear-pleasing rumbling all contribute to responsive performance.
Quick shifter
The CB1000R comes equipped with a quick-shifter for quick and smooth upshifts. There will be no loss of forwarding drive by drawing in the clutch or back off the throttle while shifting.
Fuel-injection enhancements
The PGM-FI system's settings provide even smoother power delivery and crisper throttle response.
Advanced braking technology with ABS
The bike shares the flagship Fireblade's high-performance braking system. It includes dual front discs and standard two-channel ABS.
Signature design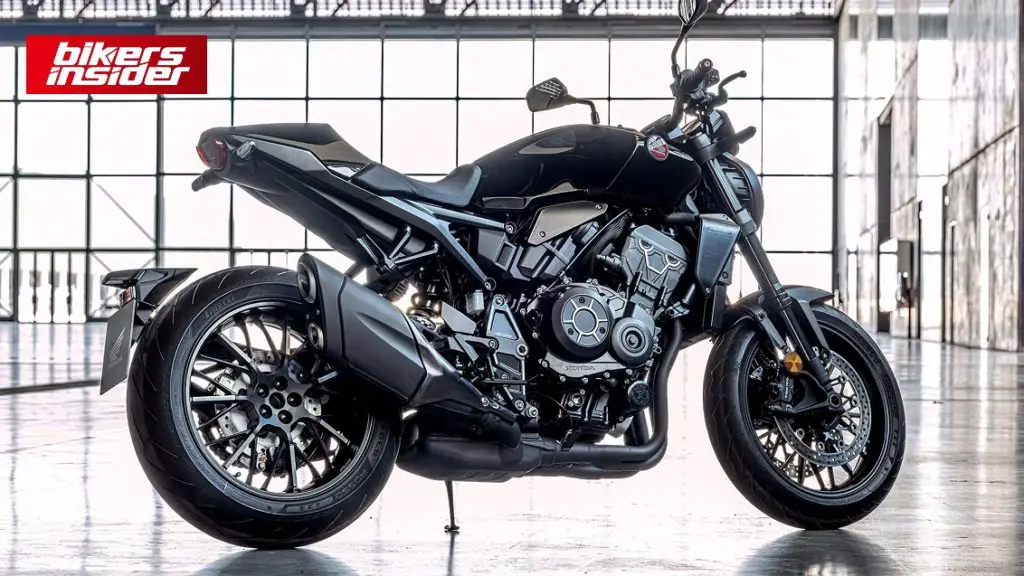 The Neo-Sports Café style is a contemporary and minimalist take on legendary design. It combines ideas from sports naked, and café racers with a typical swingarm and bright LED light.
Sport suspension
The bike comes with an adjustable suspension kit that includes a Showa Separate Fork. Big Piston (SSF-BP) upfront and a single Showa BFRC (Balance Free Rear Cushion) shock at the rear. It makes it ride-controlled yet athletic.
Black Edition
The CB1000R's dramatic new Black Edition appearance. It has a blacked-out engine, shrouds, exhaust, and chassis. It is impossible to overlook. Besides, notice the machined aluminum wheels, redesigned passenger seat, and seat rail. The CB1000R's monochromatic appearance indicates that it is all business.
Riding comfort
The ergonomic seat design and upright riding position enhance comfort for regular riding.
Luminous lighting
The headlight has bright LEDs to provide superior visibility at all times of day and night.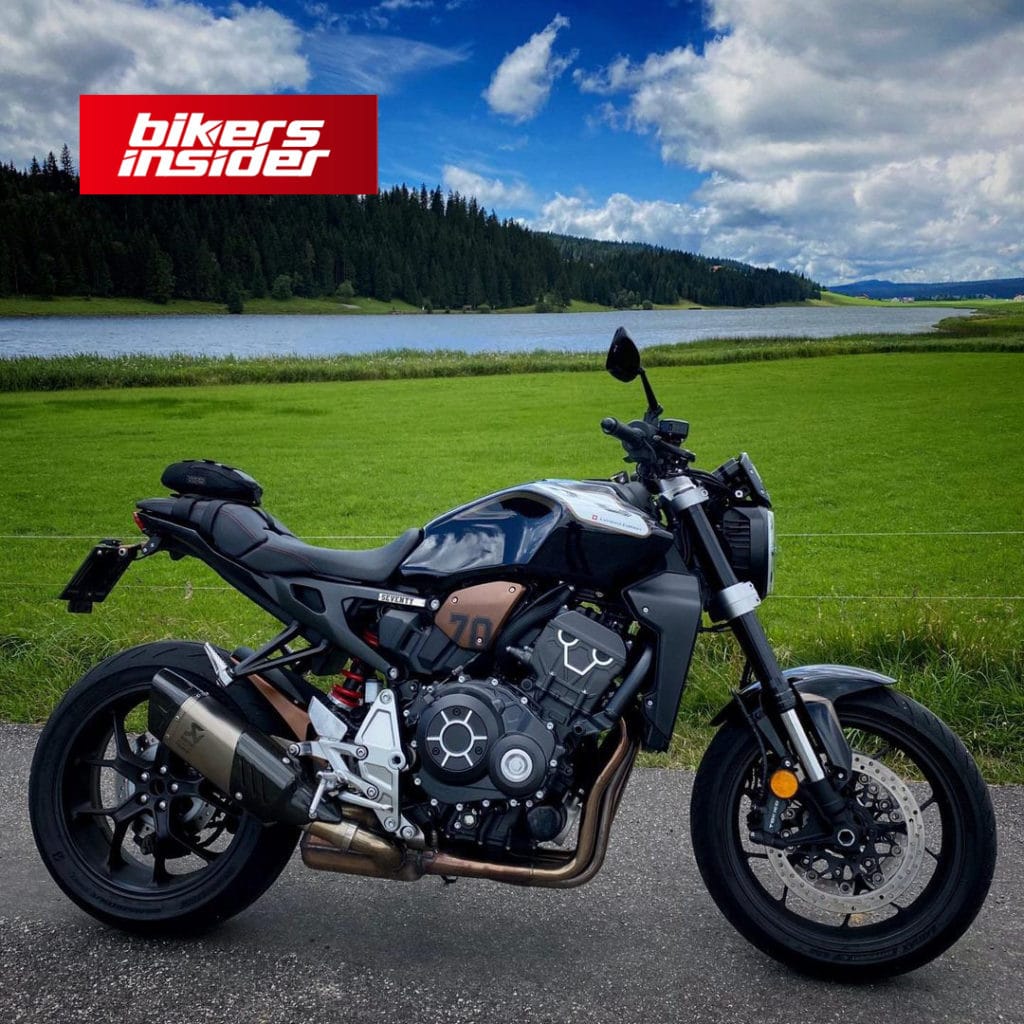 We will keep sharing new updates regarding Honda CB1000R, so please keep visiting BikersInsider for the latest news.