When you get more experience as a dirt bike rider, you will most likely love to level-up, and hit the dirt trails! Before you hit your first dirt trails, you have to keep in mind that you will undoubtedly need a quality-made dirt bike. You will need to look for the best dirt bikes for trail riding if you want an optimal experience.
During the selection process of the best dirt bike for trail riding, you have to take your size, weight, and experience, as well as bike design and engine capacity before deciding on the right dirt bike for yourself.
Looking for dirt bike gear? Check out our guide for the best beginner dirt bike gear in 2021!
Without further ado, let's dive in into our picks for the best dirt bikes for trail riding!
Yamaha YZ250F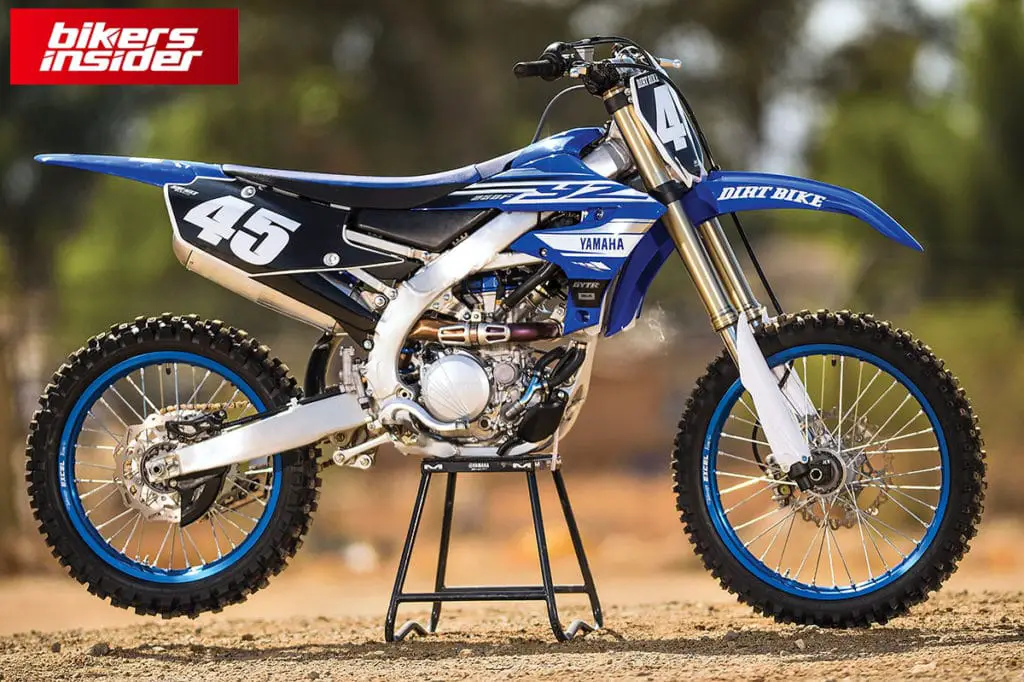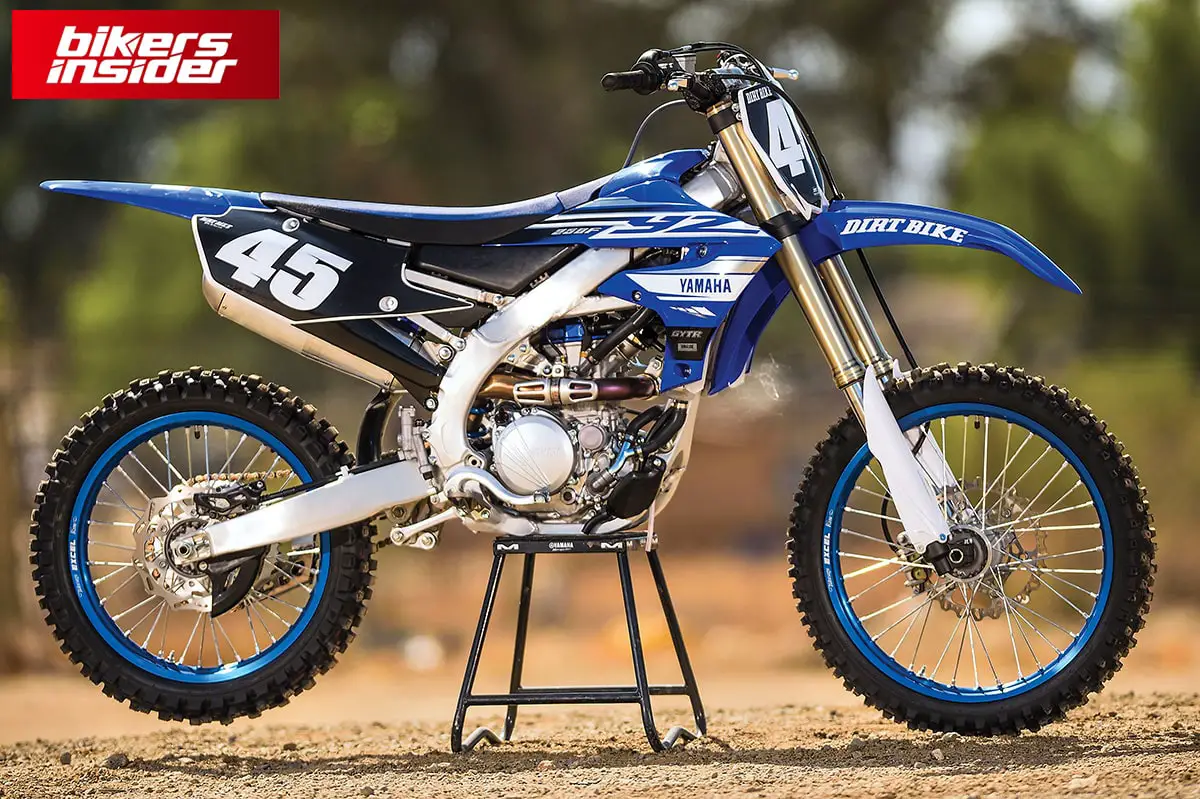 This 2001 outing from Yamaha is undoubtedly the best 4 stroke dirt bike for trail riding. It features a 250cc, four-valve, and four-stroke engine that is quite reliable for challenging dirt trails.
One amazing feature of this bike is that it is extra light, as the 2006 update introduced a fully aluminium frame build. Basically, Yamaha YZ250F is a combination of a powerful, 4-stroke engine and extra low weight. 
With the YZ250F, you can stay assured that you will have enough fuel for a challenging dirt trail, as its fuel capacity is 2 gallons (7,57 litres). 
This bike will offer superior comfort to all types of dirt bikers, with its seat height of 38″ (94 cm), and ground clearance of 12,7″ (32 cm). To further increase the comfort, the YZ250F comes with XC racing tires and KYB rear shock absorption. 
With the combination of high power and comfort, this is unquestionably the best Yamaha dirt bike for trail riding. 
Yamaha TT-R230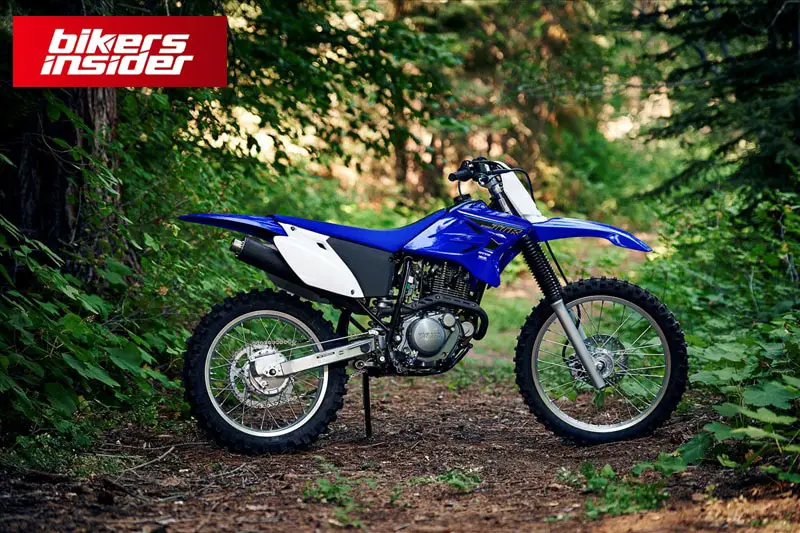 This all-rounder is hands down the best beginner dirt bike for trail riding. It is a simple bike that requires low maintenance and is pretty lightweight.
The TT-R230 sports a 223cc, 2-valve, 4-stroke, SOHC engine that will provide plenty of power for a beginner dirt biker. It features a six-speed transmission, but you will rarely find yourself going above the fifth gear. Also, it has an electric start, which makes it quite simple to start, even during cold weather. 
Another factor that contributes to its beginner-friendliness is the design. The seat height is low enough for beginners to touch the ground, and especially for short riders. 
Even though it is milder than some 250cc or 450cc dirt bikes, it indeed produces more than enough for a beginner dirt biker. If you are a beginner, few come close to the awesomeness of the Yamaha TT-R230 dirt bike!
Honda CRF250X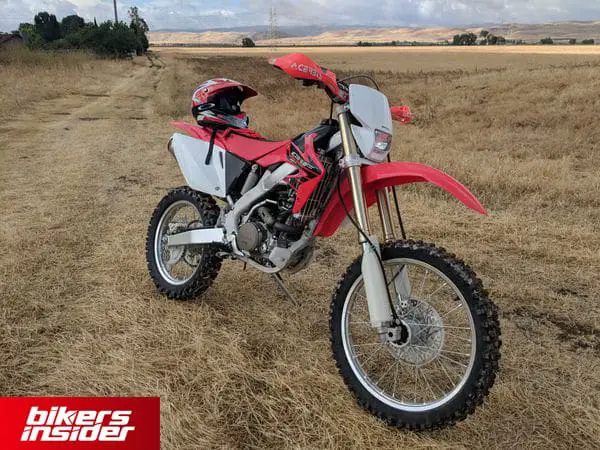 Intermediate dirt bike riders are the most prevalent out of all the dirt biker segments. If you find yourself in such a segment, the Honda CRF250X is easily the best dirt bike for trail riding. It features an incredible air-cooled, four-stroke 250cc engine that produces 28 horsepower at 12,000 rpm. That is enough to take you zapping on the tight dirt trails. 
The CRF250X is undoubtedly the best dirt trail bike for a heavy rider, as its frame consists of a steel twin-tube, as well as dual-piston for front brakes and a single rear piston. 
This old-fashioned dirt bike features an old-school non-electronic fueling system powered by the Keihin 37mm carburettor. Regardless of that, it still provides enough stability to be a really reliable dirt bike.
We also want to note that Honda CRF250X has a larger size engine, which in turn makes it the best dirt trail bike for a tall rider. If you are an intermediate dirt biker and want the old-school powerhouse, look no further than the CRF250X.
Suzuki RM-Z250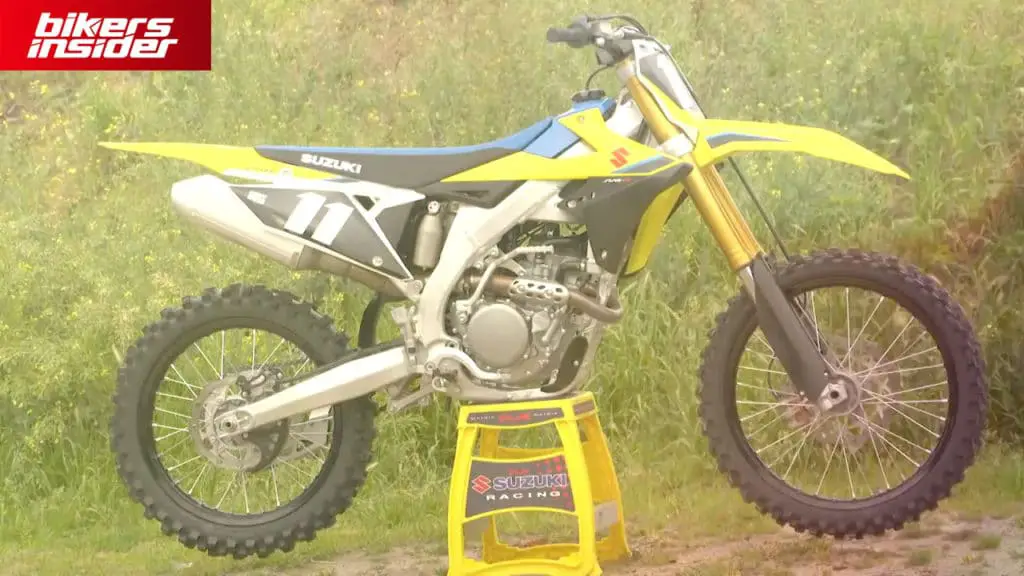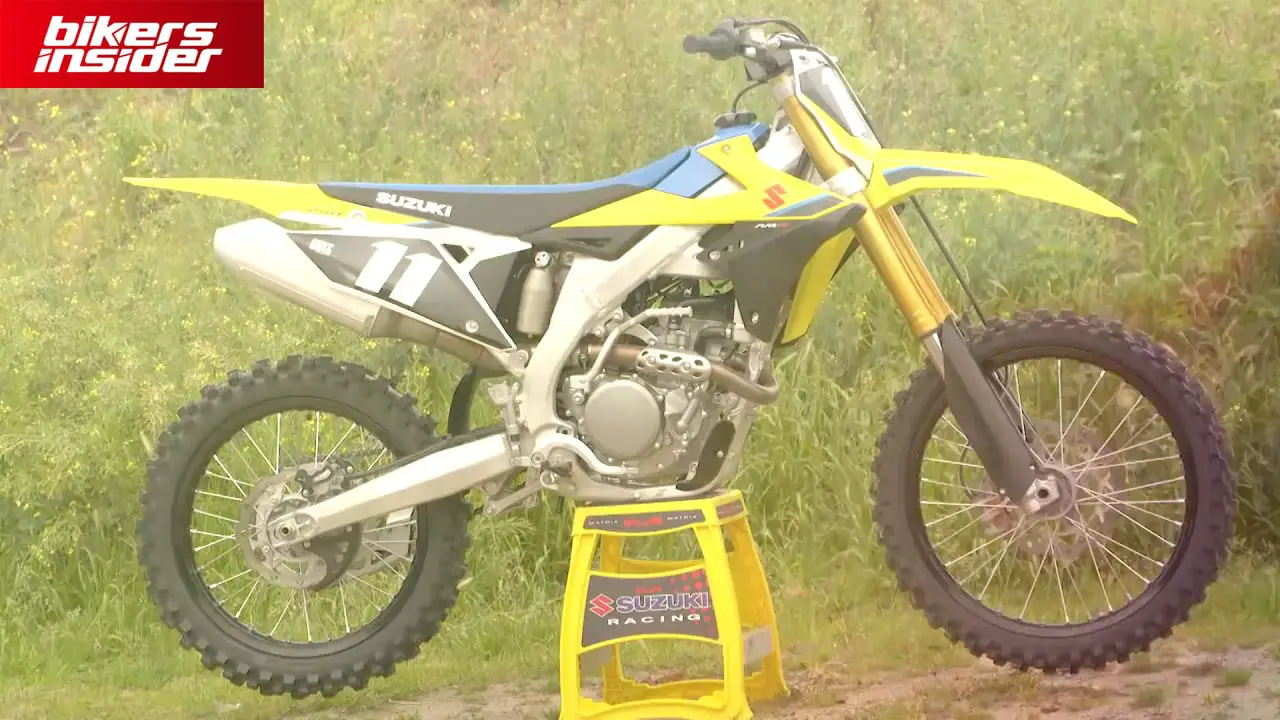 If you are looking for a well-balanced dirt bike for trail riding, Suzuki RM-Z250 is a reasonably well choice. With its 4-stroke, 250cc engine, it provides suitable power for such a balanced dirt bike.
Over the years, this dirt bike has gone through numerous updates for better function and comfort. To reduce the overall weight of the bike, the frame and the swingarm are made of aluminium. A hollow square is included inside, reducing the weight of the bike even more, which results in higher stability on the dirt trail. 
Another feature that we greatly adore about this Suzuki dirt bike is the overall style of the bike. The styling emphasizes the effortless shift of weight to forward and backward sides of the bike. To complement this, the design of the wheels, tires and brakes offer maximum control for the rider.
Is this the best motocross bike for trail riding? It certainly could be, as the design of the RM-Z250 emphasizes stability and control.
Kawasaki KX250
Last but not least, we have this great outing from Kawasaki, a lightweight machine with great power and stability to back it up. Also, it underwent some useful upgrades in the 2020 variant, which makes it truly one of the best dirt bikes for trail riding.
First of all, the KX250 features a 249cc liquid-cooled, 4-stroke engine. It provides suitable performance even for the more challenging dirt trails. Along with the high performance of the engine is the highly effective braking mechanism. The braking includes a braking petal disc, dual-piston calliper, and pads that provide a high degree of control for dirt bikers. 
Of course, the package wouldn't be complete if this Kawasaki dirt bike wasn't lightweight. Well, it doesn't disappoint here either, with a thin aluminium frame, along with cast parts that further contribute to the lightweight of the bike as well as superior control ability. 
All in all, this dirt bike from Kawasaki should catch your attention if you are looking at a stylishly-designed, and well-balanced machine.
Conclusion
The 5 best dirt bikes for trail riding that we mention here are just a small slice of a bigger pie. Our main criteria is the balance between power, weight, and control, that can make these bikes suitable for both amateur and professional dirt bikers alike. 
Summing up, if you are looking to exclusively ride dirt trails with a dirt bike, few come close to our five picks in this list!